Quick Trips: Germany's Alsfeld restored to half-timbered handsomeness
by
Kevin Dougherty
February 13, 2007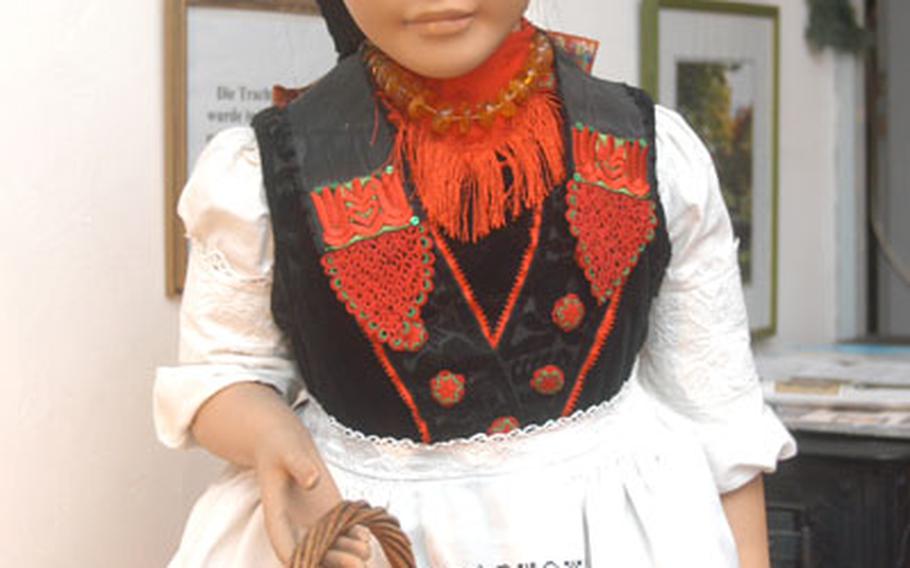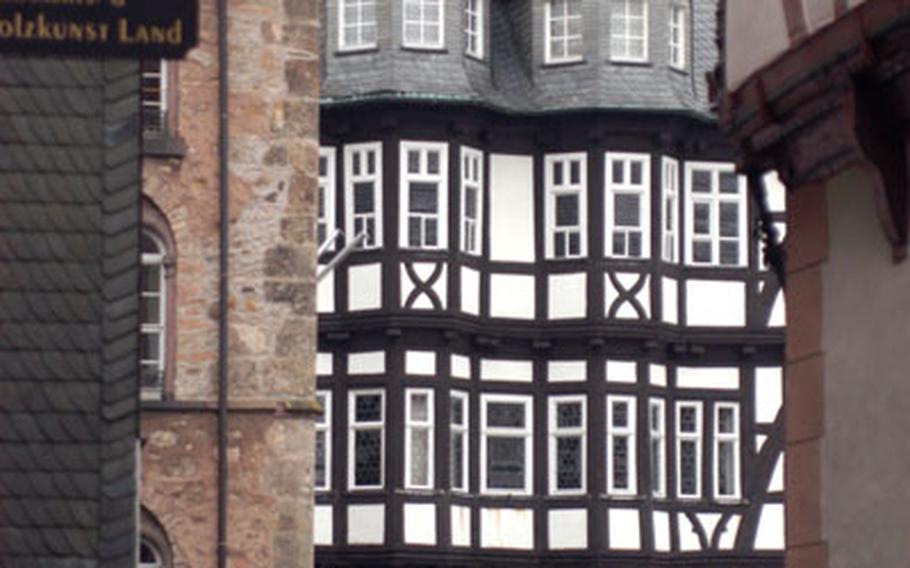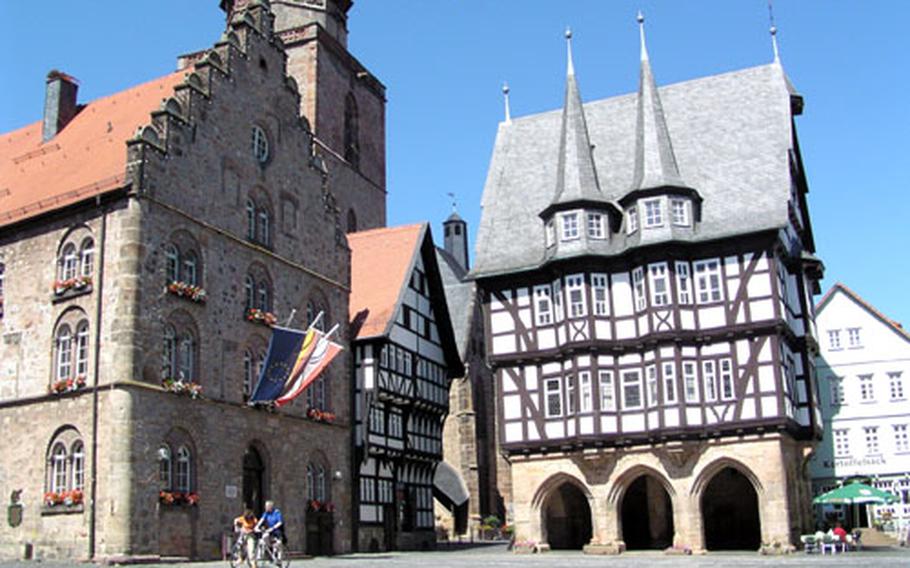 As one version of the tale goes, Little Red Riding Hood springs out of the wolf's belly — thanks to the blade of a passing hunter — fetches a few "great stones" and stuffs them into the bowels of the slumbering creature, who soon dies.
The setting for this legendary children's story, one of many by the Brothers Grimm, is along Germany's "Fairy Tale Road," not far from Alsfeld, a charming old town 65 miles north of Frankfurt.
Located on a medieval trade route, Alsfeld is graced with a city center that indeed looks as if it was lifted from the pages of a storybook. It's a place of character and half- timbered houses that connote early prominence.
Chief among the buildings in the heart of the old town is the Rathaus, or town hall, an unusual structure with stone arcades on the ground floor and graceful turrets on its roof.
Nearby is the Stadtkirche, an early Gothic structure with many of its original wooden furnishings inside. Behind it is a small fountain topped by a girl in local dress holding a goose — not unlike Little Red Hiding Hood.
The town's status peaked in the 15th and 16th centuries before being diminished by war and starvation, plague and plunderers.
"During the Thirty Years' War, they destroyed much," said Claudia Weppler of the regional museum in town. Since then, Alsfeld "has never been as important."
Before the war, from 1618 to 1648, Alsfeld had a population of 2,500. When it was over, the population was halved and more than 300 buildings and cottages lay in ruins. (Remarkably, Alsfeld came out of World War II pretty much unscathed.)
But many buildings, including the revered town hall, now nearly 500 years old, survived the Thirty Years' War. And since the mid-1960s, they have been at the center of a successful restoration.
Alsfeld has more than 400 half-timbered structures, the majority hugging the town center. Given its location just off the central market place, the visitors bureau is a logical place to begin a tour.
The bureau offers material in English, including a map of local historical sights, from a medieval well to the Alsfeld Fairy Tale House to the Wine House, where the remnants of a pillory — look for the shackle — still exist. An itinerary lists more than 30 places of interest.
On average, the small but charming fairy tale museum attracts about 600 people a month — not bad, since it's open only 10 hours a week. There are displays dedicated to children's stories, such as "Hansel and Gretel" or "Snow White," as well as a puppet area for kids.
Above the museum is a floor reserved for doll house furnishings. There are 78 miniature showrooms displaying various features of doll houses.
The doll house room displays "are not just for little girls, but adults, too," said Michaela Lippert of the tourism office staff.
Back on the ground floor, if you're lucky, or if you've thought to call ahead, you can hear professional storyteller Gudrun Grünberg spin a few yarns. Grünberg's routine is in German, but she knows her craft, and, after all, a good story is still a good story — in any language.
"People like these stories," Lippert said, referring to the Grimm Brothers collection, "and the winter months are very good for fairy tales."
On the QT ...Directions: From the Frankfurt area, take A5 northeast for about 65 miles until reaching one of two exits for the town: the Alsfeld-West exit is first; Alsfeld-Ost, or east, is next. The east exit meets B62, which leads into Alsfeld. An Esso station is on the way.
Times: The Fairy Tale Museum (Märchenhaus) is open 3 to 5 p.m. Saturday through Monday, and 10 a.m. to noon, and 3 to 5 p.m. Wednesdays. The regional museum, with local art and items of everyday life from centuries ago, is open 10 a.m. to 4 p.m. Tuesday through Sunday.
Costs: A self-guided tour of the fairy tale house costs 3 euros for adults, 2 euros for children. Entry to the regional museum is 2 euros for adults, 1 euro for children.
Food: Several restaurants are located near the city square. Local specialties include Kartoffelwurst, wurst made with potatoes; and Salzekuchen, a cake with potatoes.
Information: On the main square, the tourism office is open 10 a.m. to 6 p.m. weekdays, and 10 a.m. to 2 p.m. Saturdays, Sundays and holidays. The office's Web site is: www.TCA-Alsfeld.de, in German only.
— Kevin Dougherty
---
---
---
---