Quick Trips: For a break, try this peaceful, private park in northern Italy
by
Kent Harris
September 12, 2006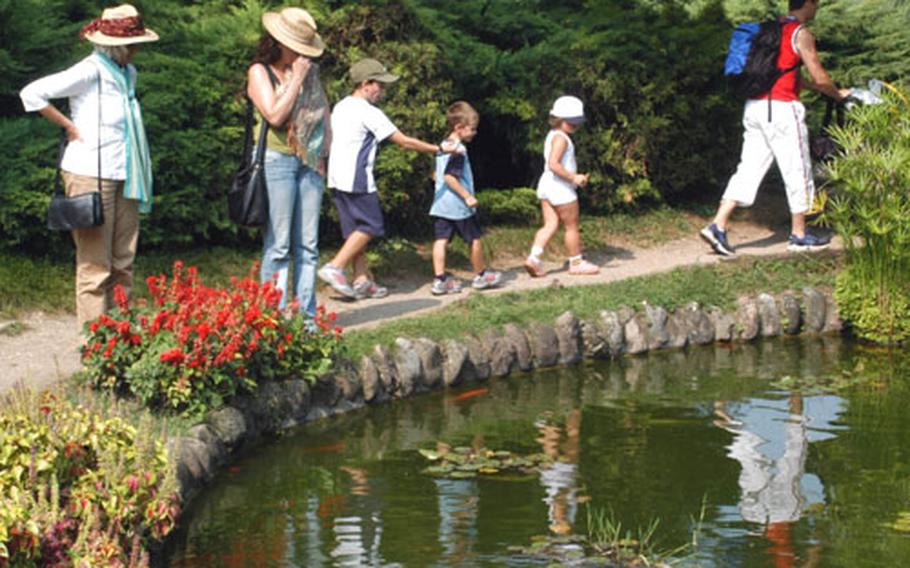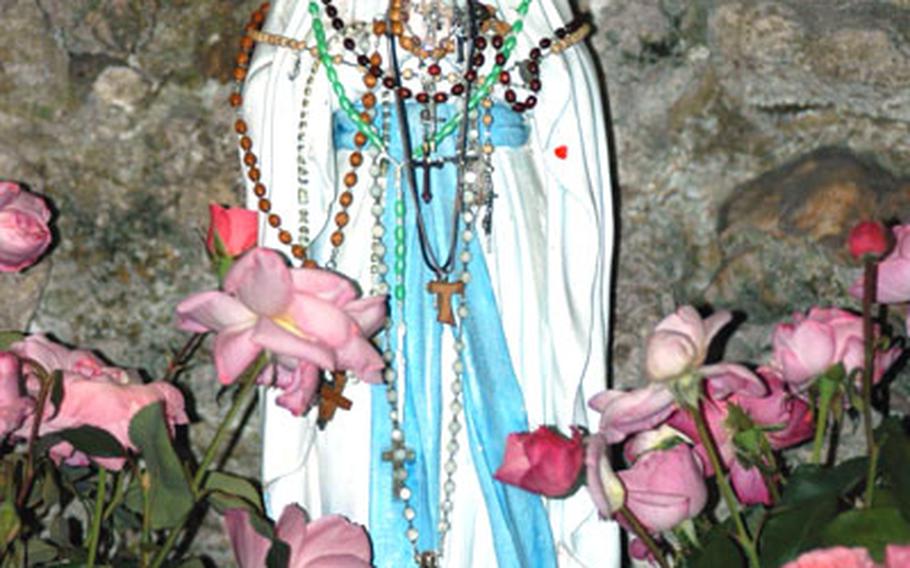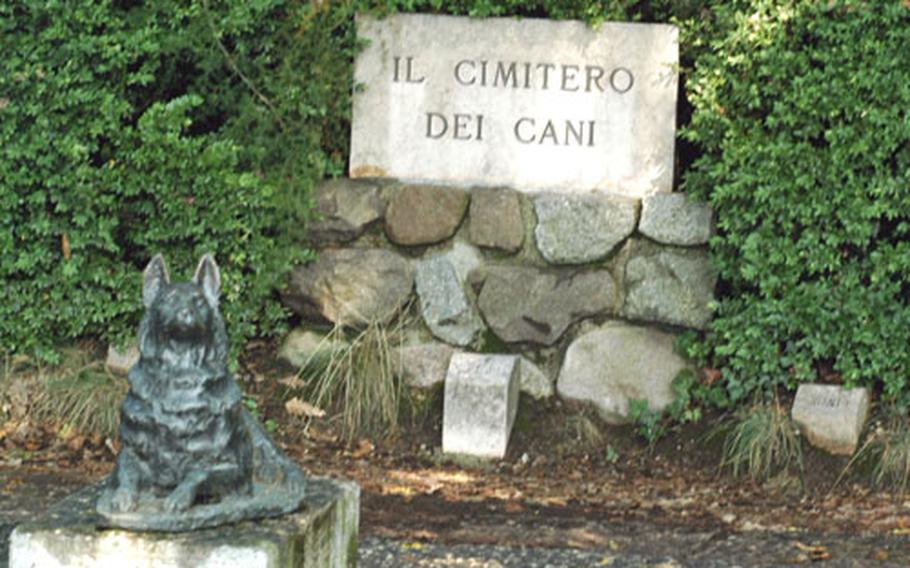 If you're looking for wild and loud, travel north from the A4 autostrada as it passes Lake Garda.
If you'd prefer long walks surrounded by greenery, head south.
To the north is the popular Gardaland amusement park. To the south is Parco Sigurtà a privately owned, 125-acre blend of lawns, forests and ornamental gardens.
The park attracts 250,000 visitors a year — much fewer than Gardaland — but more than enough to keep about 35 employees busy. However, most Americans stationed in northern Italy are not familiar with it.
"We don't get a lot of American visitors," said Giuseppe Sigurtà, whose uncle — of the same name — decided to open the grounds to the public in 1978.
That's not to say the park hasn't had some connections with the military. Napoleon stayed on for a while during a campaign through the area. Other prominent visitors have included British royalty (Prince Charles) and Italian dignitaries (former Prime Minister Silvio Berlusconi).
Why visit?
Sigurtà said the park is considered one of the top five gardens in the world, though it's hard to put it in a certain category. There are parts that are ornamental, large stretches of lawn, more than a dozen ponds and hundreds of species of plants and trees.
The most prominent of those is the buxus, a shrublike tree that morphs into a variety of shapes — geometric forms or living creatures — when sheared, making them a standard of ornamental gardens. There are reportedly more than 30,000 in the park.
Brochures handed out at the entrance gate suggest a pair of walks that take about 50 minutes each. One to the north includes stops at several ponds, a small dog cemetery, a large sundial and lots and lots of grass and plants of various types. The walk to the south includes a comparatively small herb garden, several more ponds (including one with a lot of turtles swimming around), a walkway lined with rose bushes and a grotto dating to about 1700 that features a statue of the Virgin Mary.
Four kiosks and six sets of bathrooms are scattered around the park, serving as potential pit stops. But there are hundreds of benches and other places to sit and rest. Visitors also can spread out a blanket and enjoy a picnic.
Those who want to get around without all that walking can rent golf carts to drive along the 20 kilometers of paths that wind through the park. Bicycles are also available for hire. A train travels along a route that spans much of the park as well.
Judging from a recent visit, the park is a popular destination for Italian (and German) families with small children who don't necessarily follow any specific walking route. Instead, the kids tend to run wherever their interests take them.
Parco Sigurtà is not a wildlife park, but there are various fish and frogs in many of the ponds, and birds and small animals can be seen racing for cover between the patches of trees that break up the large lawns and provide some cover from the sun.
On the QT ...Directions: From Vicenza, follow the A4 autostrada west toward Milan. Take the Peschiera exit, which will drop you in the center of a roundabout. Follow the brown signs for Parco Sigurtà or the blue signs for Mantova to get on the SS249. Take that for about 10 kilometers and turn off at Valeggio Sul Mincio. The entrance to the park is a few blocks on the right. It's easy to miss, so drive slowly. It's about 45 minutes from the gates of Caserma Ederle and about two hours from Aviano Air Base.
Times: The park is open 9 a.m. to 6 p.m. from March 8 to Nov. 5.
Costs: Admission is 8.50 euros for adults, 6 euros for children 5-14, 7 euros for those 65 or older. Parking is included in the admission price. Visitors can rent golf carts for 12 euros per hour (15 on Sunday) or bicycles for 3 euros per hour. A ride on the train that circles the park costs 2.50 euros.
Food: There are several kiosks scattered throughout the park that offer simple food. Bottles of water (1 euro) and soft drinks (2.50 euros) are sold, along with simple sandwiches (3.10 euros) and prepackaged ice cream (1.20-1.90 euros). Valeggio Sul Mincio is a small town, but has a few restaurants. Another option is taking your own food; there are plenty of spots to set down a blanket and see if you can draw any ants to the party.
Information: Maps handed out with admission contain information in several languages. For more details, call 045-637-1033 (some English spoken), or fax 045-6370959. The park's Web site is: www.sigurta.it.
— Kent Harris