Portes due Soleil: Where French and Swiss skiing meet
by
Leah Larkin
October 30, 2003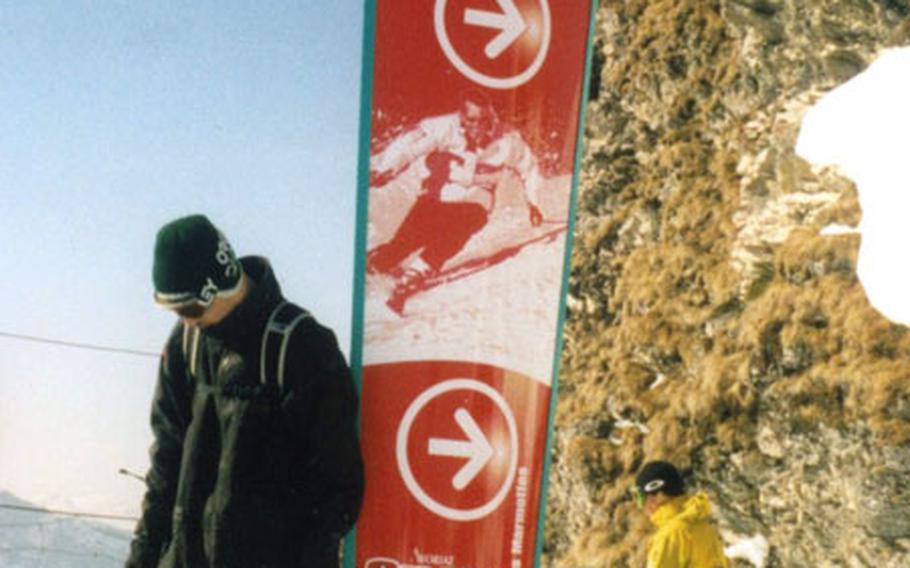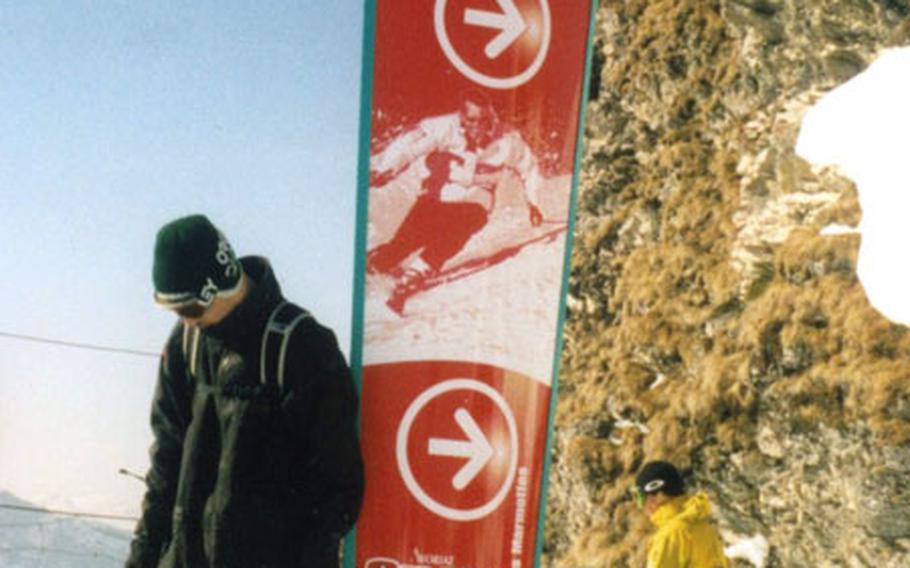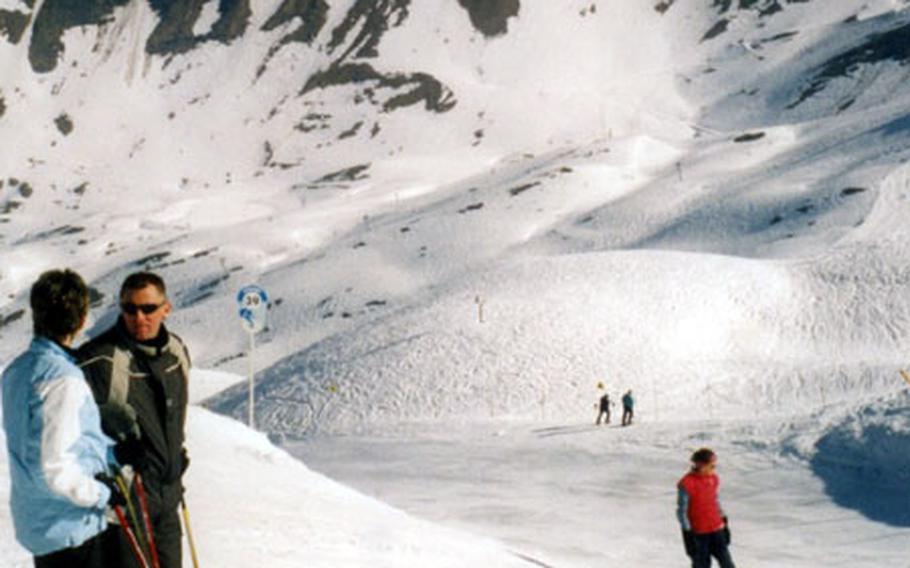 It wasn't long ago that smugglers crept across the border in the mountains separating France and Switzerland.
Tobacco, sugar, coffee and even cattle were the stuff of their illegal trade. These crafty locals knew all the back roads of their territory — and how to avoid the attention of the customs officers.
Today it's skiers who whiz back and forth across the same mountains that now comprise the Portes du Soleil ski area, the largest international ski area in the world. There are no customs officers, no border controls. Just miles and miles of skiing in two countries.
"It's different from any other resort," says Nathalie Philibert, a press relations manager for the ski area. "There are very easy slopes to ski with the family, as well as challenging off-piste terrain. You can ski a whole week without skiing the same piste. Crossing borders makes it more interesting."
Which is why so many skiers consider Portes du Soleil ("Gateways to the Sun") one of Europe's top resorts. The huge area lies between Lake Geneva and Mont Blanc and is easily accessible from central Germany. It's a favorite with U.S. military ski clubs in Europe, which usually base their trips in Champéry, a charming Swiss village of ancient wooden chalets, interesting shops and good restaurants.
While the town has no ski slopes of its own, its 125-passenger gondola provides the link to the 12 Swiss and French resorts of the Portes du Soleil complex and their 400 miles of prepared slopes.
In addition to Champéry, resorts on the Swiss side include Morgins, Torgon, and Val d'Illiez-Les Crosets-Champoussin. The French resorts are Abondance, Avoriaz, La Chapelle D'Abondance, Chatel, Les Gets, Montriond, Morzine and Saint Jean D'Aulps.
The biggest and best known of the individual ski areas is Avoriaz in France, and it seems everyone heads over the mountains in that direction.
Avoriaz is one of those functional ski villages of high-rise apartment complexes where cars are prohibited. It's not pretty, but awesome skiing is right out the door.
There are numerous long, long red (intermediate) and black (expert) runs in the Hauts Forts area accessible from a series of chairlifts just below the village. For more adventure, ski on down the valley from Avoriaz to Morzine, then work your way back via chairlifts and ski slopes.
The ultimate adventure is to ski a circuit from village to village. However, this is tricky as the distances are immense and you need to get an early start to do it all in a day. You also need to watch the clock and be aware of the times lifts close, lest you be stranded at the end of the day with the only way back to your destination being an expensive taxi ride.
To make it easier to ski from resort to resort, choose one of 12 sign-posted discovery routes. The route signs are marked with different alpine animals and color-coded according to the level of skiing required.
For example, in Avoriaz there is an easy route indicated with signs, which feature a blue arrow and a bear. There is also a blue route departing from Champéry marked with signposts featuring a hare. A brochure of the discovery routes in several languages including English is available at local tourist offices.
Skiers out to conquer Europe's most difficult and challenging slopes can have a go at Portes du Soleil's legendary black run, the Swiss Wall, often called "the wall of death." This non-groomed, long, steep run of demanding moguls is one of the main links bringing skiers back to Switzerland from the French slopes.
Many skiers just have to try it. Those who don't need another notch in their belt are usually content to ride a chair down to Switzerland and watch all the skiers struggling — and falling — on the infamous slope.
Portes du Soleil also has plenty of off-piste terrain for those bored with groomed slopes and seeking to escape the beaten track or make tracks in virgin snow. Gullies cut through huge rock formations in some areas adjacent to groomed slopes. Tracks made by daredevils are everywhere, down into the trenches and up over the rocks.
Snowboarders, too, get their thrills in Portes du Soleil with its nine snow parks complete with quarter pipes, half pipes, gaps and kicks. Avoriaz even has a new snow park designed especially for youngsters and beginners.
While you may encounter lift lines on the French slopes, the Swiss slopes are generally crowd-free. Ski from the top of the Champéry gondola to Les Crosets, then to Champoussin, Morgins and back. At times you may feel as if you're alone in the mighty Alps, an awe-inspiring experience.
For more grandiose scenery, have lunch on the terrace of the Buvette des Clavets in the Grand Paradis ski area above Champéry. I've skied Portes du Soleil many times, and I always stop on the last day for a fondue lunch at this special place where the views almost make you forget to eat. As one friend remarked, "It doesn't get any better than this."
To reach the Buvette des Clavets, ride the Ripaille T-bar, then follow the intermediate trail, which starts out as a wide slope to Grand Paradis. On the way down, you'll pass this wonderful restaurant.
After lunch, ski on down to a parking lot where there is free bus service back to the Champéry gondola. You may have to wait for the bus, but skiing to the bottom is more fun than being packed into the gondola for the return trip to Champéry.
Another popular place for lunch is La Terrasse des Lindarets, which also has a terrace offering panoramic views. Lindarets is a tiny hamlet reached by skiing in the direction of Chatel from Avoriaz. There is some excellent skiing in this area, too.
Many of the mountain restaurants in Portes du Soleil are cozy, family-run establishments rich in atmosphere as well as good food.
"People who work here, live here," says Philibert, the press relations manager. "They really love the place and want to make it better. The mentality is different. There are small family-owned hotels. There's a more personal welcome."
According to Philibert, 40 percent of the people who go to the mountains in the winter don't downhill ski. Instead, they can choose among other activities including snowshoeing, dogsledding, diving under ice, ice climbing, paragliding and winter wandering.
Or they can fly on the "Fantasticable." Wearing a special harness, "fliers" soar at almost 60 mph some 460 feet above ground on a 4,000-foot-long course attached to an aerial cable.
As Philibert says, "Portes du Soleil is a diverse area offering something for everyone."
— Leah Larkin, a member of the Society of American Travel Writers, is a journalist living near Stuttgart, Germany.
If you go
A one-day lift pass this season for all Portes du Soleil slopes is 52 Swiss francs (about $39). Six days cost 251 Swiss francs.
The Hotel National in Champéry offers double rooms with breakfast from 190 Swiss francs. For details, see its Web site www.lenational.ch.
Find more on Portes du Soleil on the Web at www.portesdusoleil.com. More information on Champéry is at www.champery.ch.
— Leah Larkin
---
---
---