Painted lions prowl Munich's streets — for a good cause
by
Jayne Traendly
September 7, 2006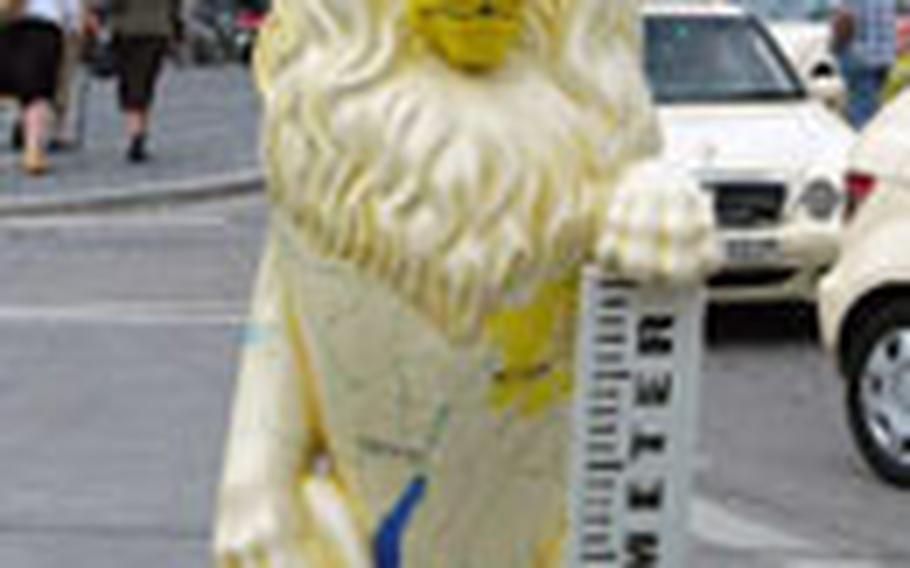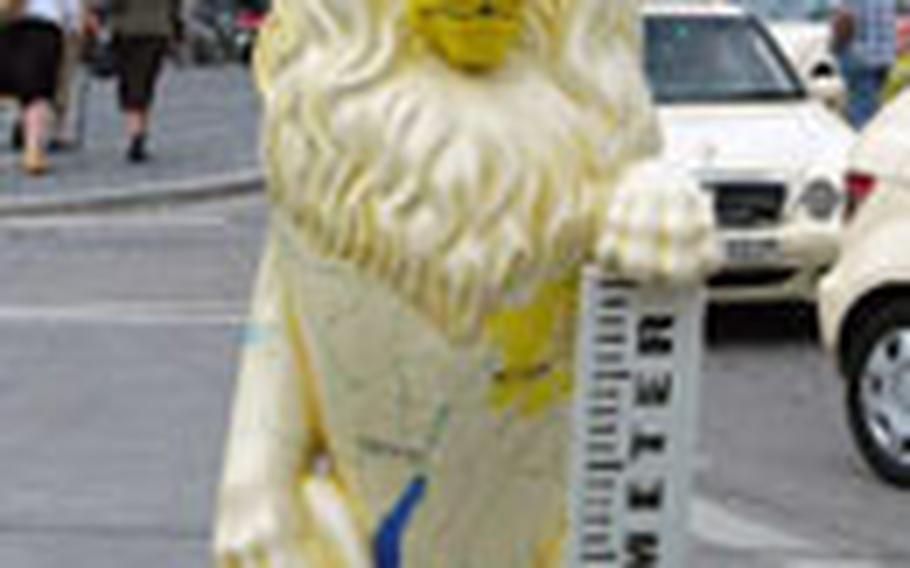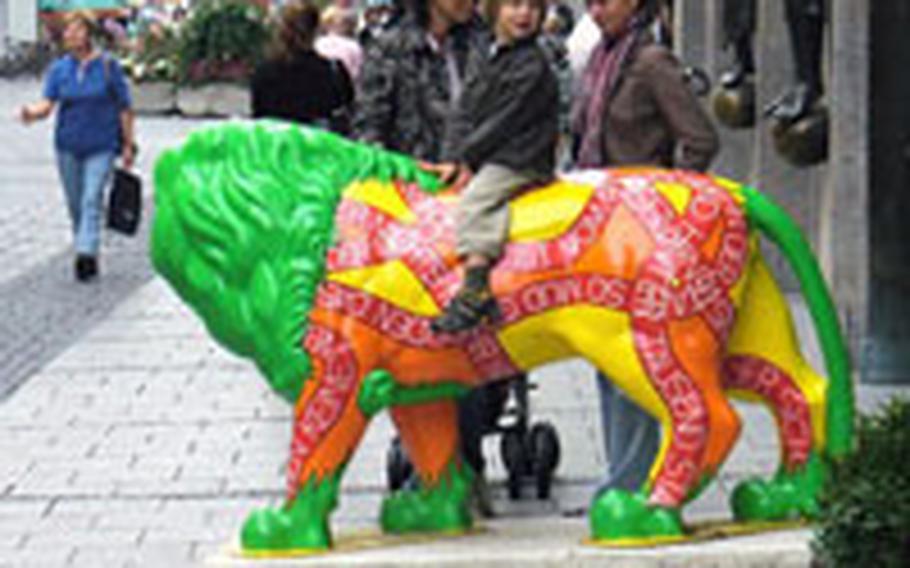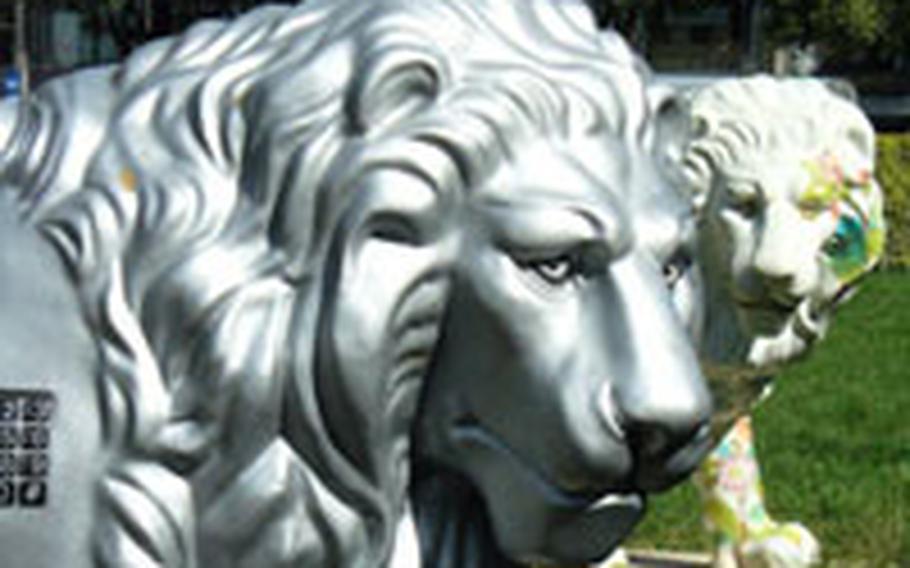 In Munich, the lion has long been associated with the kings of Bavaria. Now it is taking on a new role: posing on common city streets and in businesses to liven up the cultural atmosphere and raise money for the charity Children in Need.
The lions are part of the LöweParade — or Lion Parade — a project started in May 2004. It was inspired by the international CowParade, in which artists, craftspeople, designers or architects create life-size cows out of various materials and then auction them off for charity.
About 150 city business and organization sponsors bought one or more of the walking or standing Fiberglas lions. Artists, young and old, then designed and painted them, with themes ranging from fanciful representations of the sponsor to colorful abstract ideas.
Today the number of lions has risen to 495, says Max-Josef Kirchmaier, the project director. They have become a familiar sight around the city.
Tourists pose with the playful cats for pictures, children scramble over and around them and some city residents are collecting and creating their own lion photo albums.
All the lions will be on display until the end of November, said Kirchmaier. At that time, those sponsors whose lions are on private grounds will probably choose to leave them there. Others have chosen to auction their cats for the charity.
Basic models of the life-size lions ready to paint are still available on the association Web site if you want your own cat, at a cost of 1,740 euros. Already several of the felines have traveled to foreign shores, said Kirchmaier, including 10 to the United States.
On Saturday and Sunday, the pope will visit Munich, so during that period many of the lions will be moved for security reasons. After that, they will return to their usual territories in time for Oktoberfest, starting Sept. 16.
The Lion Parade Web site is www.leo-parade.de. It includes information on the parade, map of their locations, lion photo album and a lion shop where you can buy souvenirs including T- shirts, postcards and lions ranging from 16 inches to the life-size models.
Jayne Traendly is a freelance writer living in Germany.