Overloon: Museums recall battles, life in Netherlands
---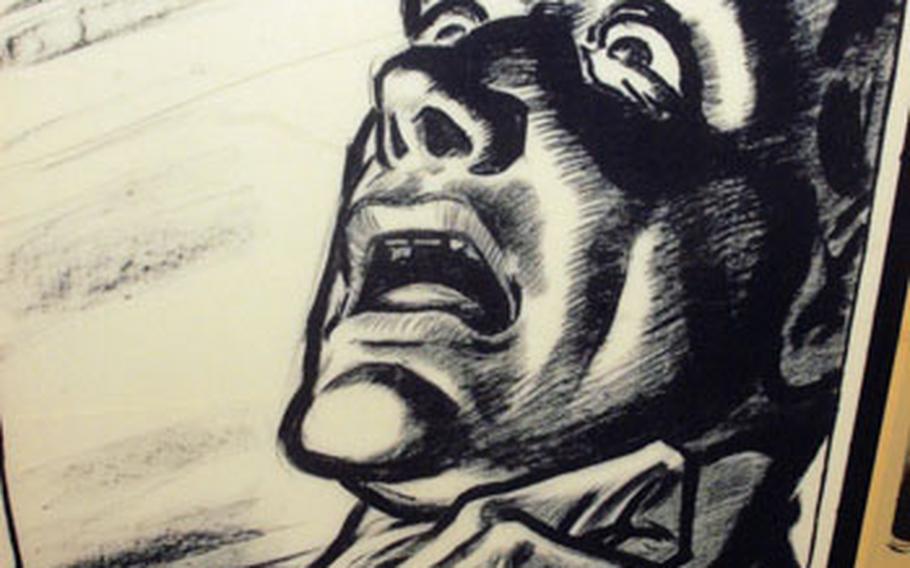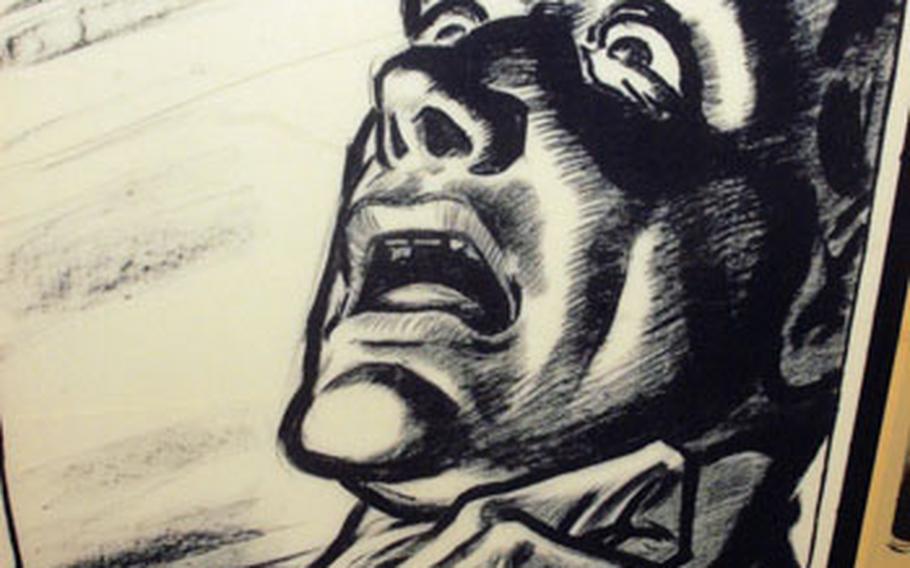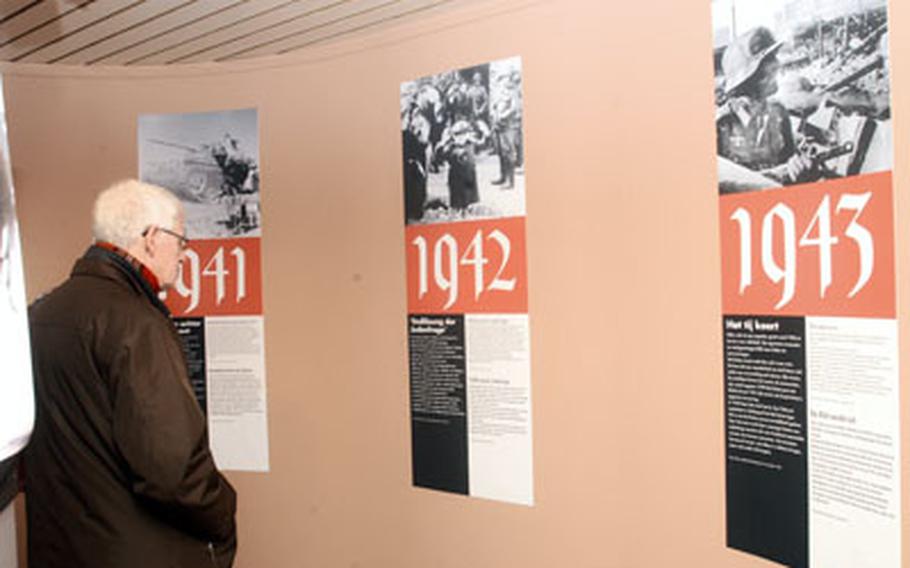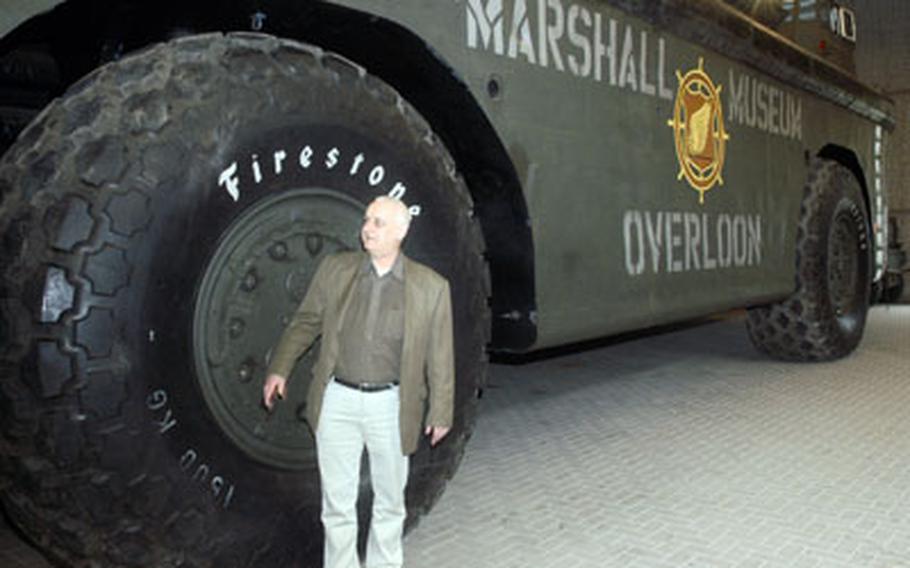 The little-known tank battle lasted three weeks. By the time the fighting migrated to the south and east, there wasn't much left of the Dutch village of Overloon. Only one house survived intact.
Amid the destruction were dozens of armored vehicles that later would become the focal point of the Dutch National War and Resistance Museum, which opened in May 1946.
"These have not been restored," museum historian Pieter Klaassen said as he walked through a large showroom of World War II tanks and other vehicles. "We wanted to keep them in the same state as we found them."
A follow-on mission to Operation Market Garden, the Battle of Overloon in the fall of 1944 is the only large-scale tank battle fought on Dutch soil. So fierce was the battle that some historians referred to it as the second battle of Caen, a reference to the campaign in Normandy, France. Overloon featured not only tank battles, but also hand-to-hand combat with bayonets.
Waged from Sept. 26 to Oct. 18, the Battle of Overloon initially pitted a newly equipped German tank division against the U.S. Army's 7th Armored Division. The Allies vastly underestimated the enemy's size and strength, and the British wound up sending in two divisions to finish things. Nearly 2,500 soldiers and hundreds of civilians died in the battle, which also encompassed the nearby town of Venray.
As war museums go, the Dutch National War and Resistance Museum is quite impressive — and large. Adjoining it is a second venue, the Marshall Museum. Both museums are in Liberty Park, a sprawling 35-acre spread about 20 miles south of Nijmegen, Netherlands.
The Marshall Museum — named for George C. Marshall, Army chief of staff during WWII and later secretary of state — boasts one of the largest collections of military vehicles, vessels and aircraft in Europe. Combined with the War and Resistance museum, there are more than 200. The lineup features not only WWII materiel, but also items from the Cold War, including Soviet hardware.
It also pays tribute to the U.S. Army's front line logistical system, nicknamed the Red Ball Highway.
Though expansive, the showroom seems a tad too cluttered, more so than the war museum, which has vehicles, too, but takes a broader approach.
That museum covers a variety of subjects, such as the rise of Adolf Hitler, D-Day and the Holocaust. One interactive exhibit attempts to simulate what it was like to fly on a nighttime bombing mission. Then, as you move through it, the exhibit puts visitors on the ground in the center of the firestorm.
With the passage of time, Klaassen said, "historians realize you can't think in terms of black and white and gray. There were many shades to this conflict."
A popular attraction is a section furnished in the style of a wartime household, with a secret passageway and a contraband shortwave radio cleverly hidden behind a framed picture.
The museum also has an extensive collection of propaganda posters, including some produced by the Nazis. Another exhibit acknowledges the degree of collaboration that occurred within Dutch society.
"It is the truth," Klaassen said of that and other unpleasant war facts. "There is no reason to hide what happened. Sooner or later it will be known."
On the QTDirectionsOverloon is in southeastern Netherlands between Nijmegen and Venlo on A73. The Overloon exit is directly north of Venray. Go left from the exit ramp, looking for signs to Liberty Park. The park turnoff is a couple of miles down on the left side just past a British war cemetery.
TimesThe Dutch National War and Resistance Museum is open yearround, except for the Christmas and New Year's holidays. From September to June, Liberty Park is open 10 a.m. to 5 p.m. daily; in July and August, until 6 p.m. Most people spend three to four hours at the museum. The Marshall Museum is open 10 a.m. to 4 p.m. Wednesday through Saturday, 11 a.m. to 4 p.m. Sundays and by special arrangement; it is closed Dec. 1 through Feb. 15.
CostAdmission to the War and Resistance museum is 12 euros for adults, 10.50 euros for those 65 and older, and 8 euros for ages 4 to 12. The Marshall Museum costs 6 euros for adults, 5 euros for military veterans, the disabled and for ages 5 to 15, free for younger than 5; there are also group rates.
FoodThere is a spacious cafe in the main building near the entrance of the war and Resistance museum. The kitchen serves food and drinks of the hot and cold variety
InformationThe Web site for Liberty Park, www.oorlogsmuseum-overloon.nl, has an English-language version; its telephone number is (+31) (0)478-641-250 and its e-mail address is info@libertypark.nl. The Marshall Museum's Web site is www.marshallmuseum.nl; it also has an English version.
---
---
---
---