On the fast track in Spain
by
Bruce Selcraig
April 1, 2010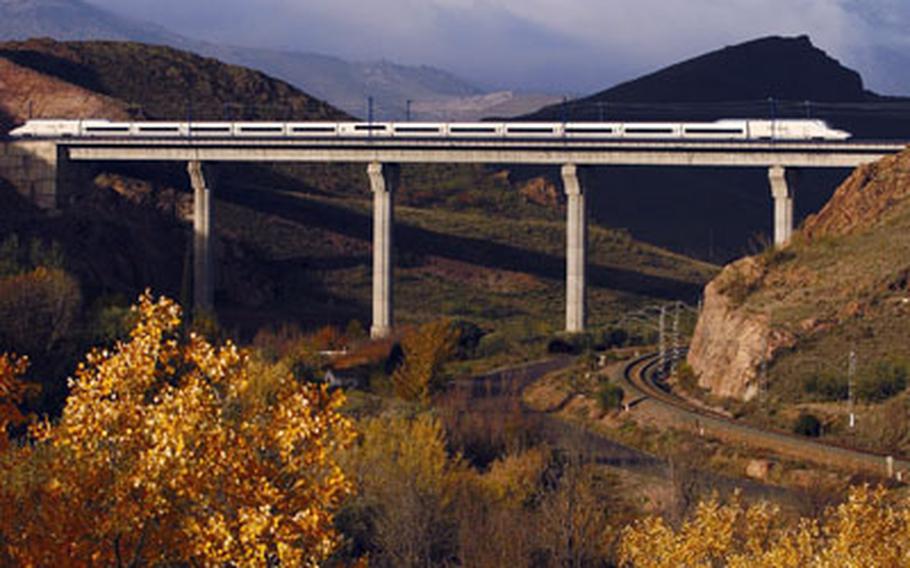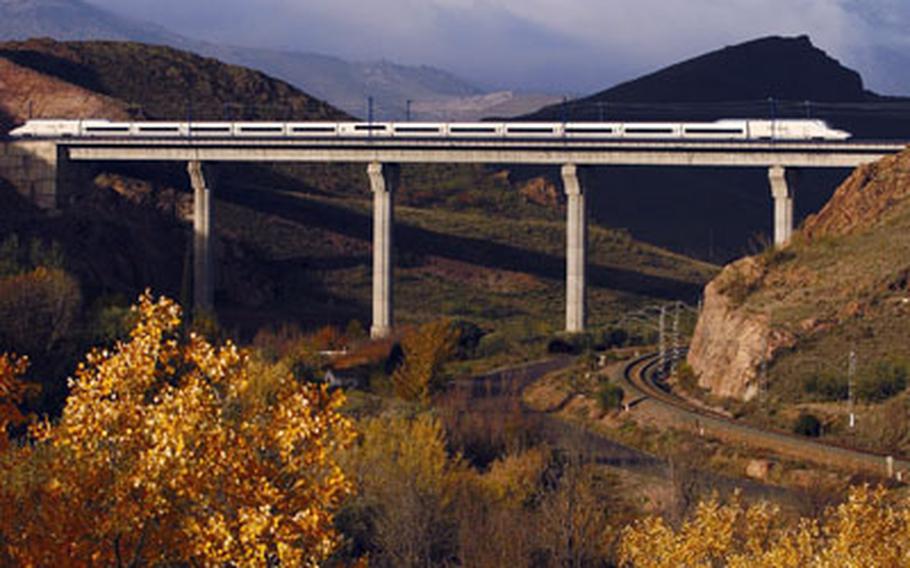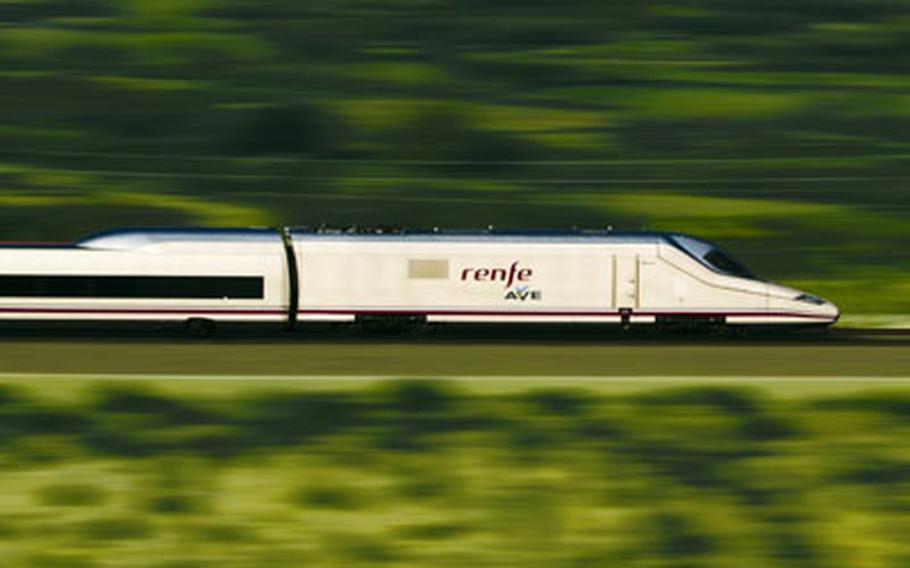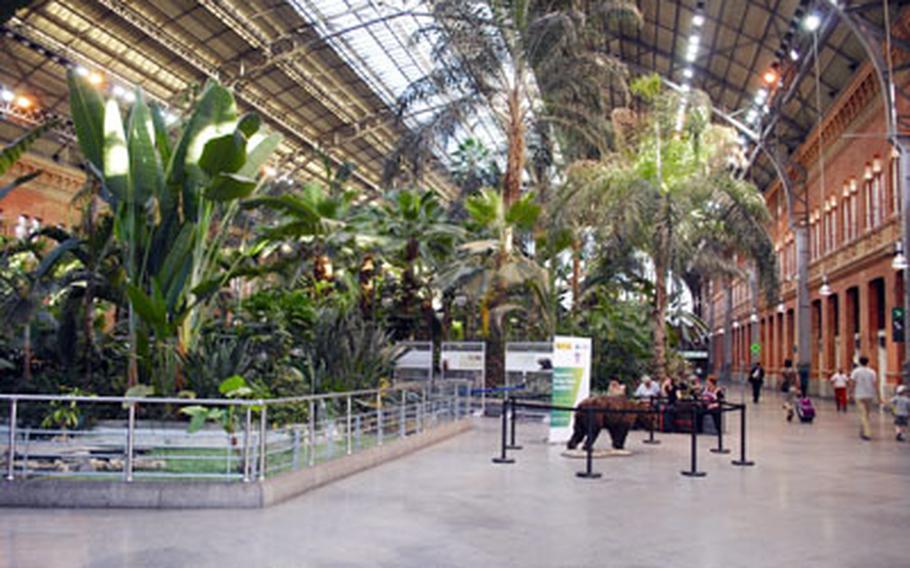 Last April, when President Barack Obama announced plans to spend $13 billion in federal funds on developing high-speed rail in America, he invoked the usual names — France, Japan, China — as role models in the fast-train culture.
Then he no doubt sent some White House reporters Googling when he praised another, more surprising, high-speed rail superpower: Spain.
Yes, sprawling, mostly rural yet worldly Spain — cheaper and slower than most western European nations, and not one often associated with high-tech innovation. Spain's first and very controversial high-speed rail line, unveiled in 1992, ran from Madrid to Seville. Despite early suspicions about its cost to taxpayers and which cities would benefit, the AVE trains (Alta Velocidad Espanola — "ave" means bird in Spanish) proved so successful that by the end of this year Spanish rail (Renfe) officials say they will have more high-speed track (1,386 miles) than any other nation, with a promise of reaching 6,000 miles in another decade.
That was incentive enough for my teenage son, Cole, and me to spend a train-centric week in Spain last summer and to take a ride on one of the world's newest fast trains, the Madrid-to-Barcelona line, which opened in 2008.
At any speed we've come to love the Euro train culture, from Milan's mammoth fascist-era masterpiece, the Centrale station, to the restful cafes and local shops that make waiting for a train in Europe almost a pleasure. Sure, we miss the full body-cavity search at U.S. airports, but there's nothing quite like hopping a train minutes before it pulls out, having Yao Ming legroom (even Wi-Fi availability sometimes) and arriving in the heart of world-class, walkable cities, not a $60 cab ride away at Gooberville Regional.
Europe's trains are so smart and dependable — Spain's high-speed trains, for example, have a 98.5-percent on-time record, second only to Japan, and delays of five minutes or more get you full refunds in cash — that for us they make transportation a destination, not just the means for getting somewhere. They have become our antidote to airlines.
We hit a lucky patch of mild July weather in Madrid and promptly launched into our typical father-son itinerary: Walk until weary. Hop on city bus. Eat in glorious open-air plaza. Repeat. We miss some museums this way, but we spend more time in outdoor treasures, such as Madrid's fabulous Plaza Mayor.
Nearly four centuries old and rebuilt three times after historic fires, the Plaza Mayor is large enough that it once entertained tens of thousands with bullfights and the occasional execution during the Inquisition. Walled on all sides by four stories of shops and offices, today's plaza holds several outdoor restaurants with white-jacketed waiters, assorted comic jugglers and lip-locked couples, yet all have their space.
Heading in the opposite direction on Calle Atocha, we found an excellent train-friendly hotel, the HUSA Paseo del Arte. From there it's just two blocks to the Atocha station, home to the high-speed train, and site of the March 2004 bombing by a group of Middle Eastern al-Qaida-sympathizing Muslims that killed 190 people and injured more than 1,500.
Surprisingly, public security is not oppressive at Atocha, just police with dogs and baggage X-ray machines, which is more than at most European stations. Inside, the station is like a calming urban forest, with hundreds of palms and the piped-in sounds of Catalan cellist, Pablo Casals.
The next morning we left for Barcelona at 8:30 in train cars that had more in common with hotel lobbies than mass transit. The lighting is recessed, the blue-gray colors and leather upholstery say corporate chic. There are no chugging locomotive sounds. The narrow-nosed, German-made, Siemens S-103 train slides out eel-like, and in minutes, as the buff-colored hills of the Castilla-La Mancha region (Don Quixote land) go hurtling past our window, a digital read-out on the wall says we're humming at 297 kilometers per hour, or 185 mph. The train can easily go 220 mph or more.
New cookie-cutter housing has sprung up near several countryside train stations. Midsize towns like Ciudad Real, once lifeless and losing population, have been able to attract software companies, university professors and doctors from Madrid, 120 miles away, because the painless commute for the new "Avelinos" is now only 50 minutes.
The Madrid-to-Barcelona AVE trains have been so popular — 251,754 passengers rode them in July — that, according to Obama in his April push for high-speed trains, "more people travel between those cities by rail than by car and airplane combined."
The AVE cuts nearly four hours off the 6 ½-hour trip by car and virtually matches the door-to-door flight time (over some 315 miles) when you add at least 90 minutes at airports for arriving early, deplaning and retrieving baggage. Air passenger traffic for this highly profitable route has dropped more than 40 percent in 18 months.
If the AVE vs. plane prices remain comparable, as they are now, few see airlines regaining their dominance on routes of less than 400 miles in Spain. Who wouldn't want to avoid the dehumanizing security lines at airports, the cattle-like boarding process and, for many, the anxiety of takeoffs and landings?
We rocketed past the towns of Lleida and Camp de Tarragona as attendants came by with Spanish wines and some generic supermarket rolls. Straw-colored hills dotted with pear trees and square hay bales gave way to even larger foothills, then some tunnels and finally a hint of the Mediterranean.
We entered Barcelona's Sants station precisely to the minute of our scheduled arrival — try that on Amtrak — and just as quietly as we had left Madrid. Very dignified.
"Well, that was over way too quick," offered my son. "High-speed does have that one drawback."
Still, we felt strangely rested and unabused, ready to inhale one of Europe's special cities on a breezy summer evening.
Bruce Selcraig is a former staff writer for Sports Illustrated whose work has appeared in The New York Times Magazine, The Atlantic and Smithsonian. Selcraig@swbell.net
Know and GoAVE routes
The Renfe high-speed AVE trains go to many cities. Barcelona to Madrid or vice versa is 113.9 euros when purchased on day of travel, but can be found online for as little as 45.60 euros. The Renfe Web site, www.renfe.es/horarios/english/index.html, can be maddening; you must use Internet Explorer and Windows for best results.
TripAdvisor has a marvelous tutorial for navigating the Renfe riddle at www.tripadvisor.com/Travel-g187514-c80518/ Madrid:Spain:Buying.Renfe.Tickets.Online.html. Renfe phones: (+34) 902-240-202 or(+34) 902-320-320.
Hotels
In Madrid, the HUSA Paseo Del Arte; www.Hotelhusapaseodelarte.com; Calle de Atocha 123; is friendly, mid-sized and convenient to the AVE train. It's a 4-star hotel with doubles starting at 90 euros without breakfast. (+34) 912-984-800.
In Barcelona, the Barcelo Raval; www.barceloraval.com; Rambla del Raval 17-21; is a nearly too-hip, 4-star hotel two blocks off Las Ramblas with doubles starting at about 115 euros. (+34) 933-201-490.
For a longer, more economical stay, try the Citadines "aparthotel" on Las Ramblas; www.citadines.com; Ramblas 122, steps from the Plaza Catalunya. Ask for a room facing away from the rowdy boulevard. Doubles and suites for two start at 95 euros. (+34) 932-701-111.