AFTER HOURS
On Sesoko Island, Fuu Cafe's coffee and treats will bring you back
---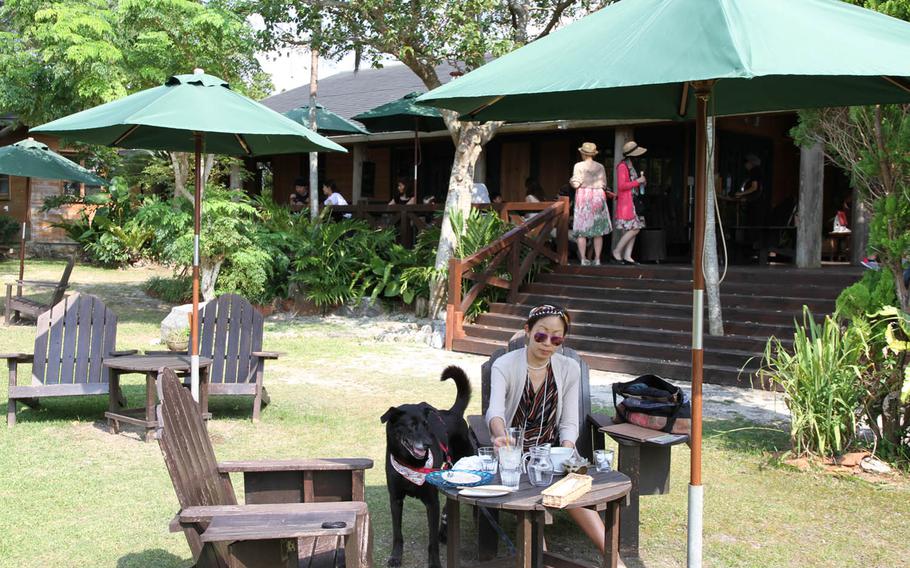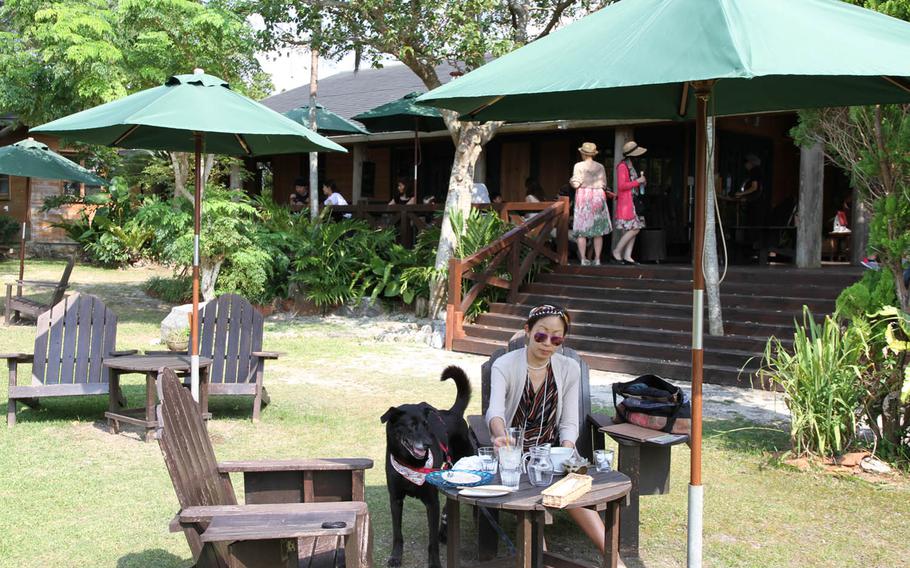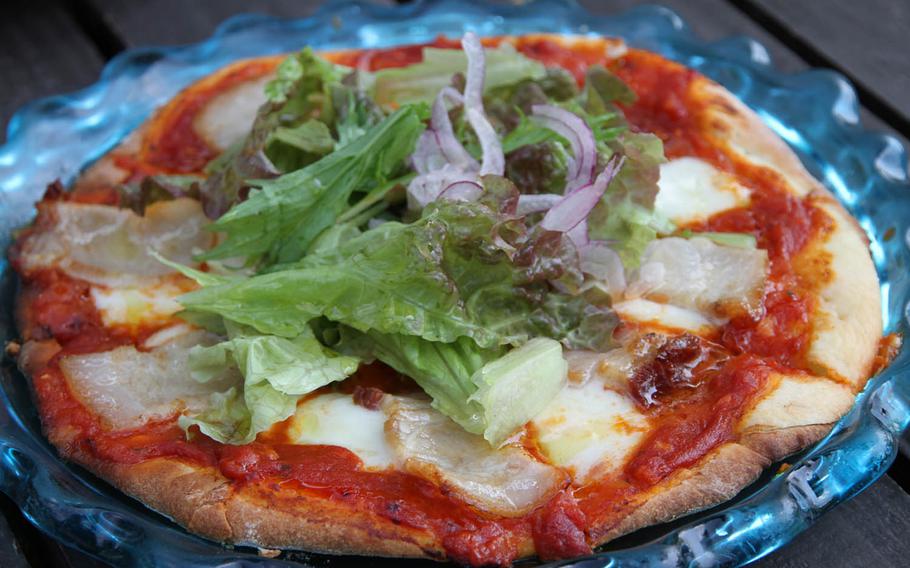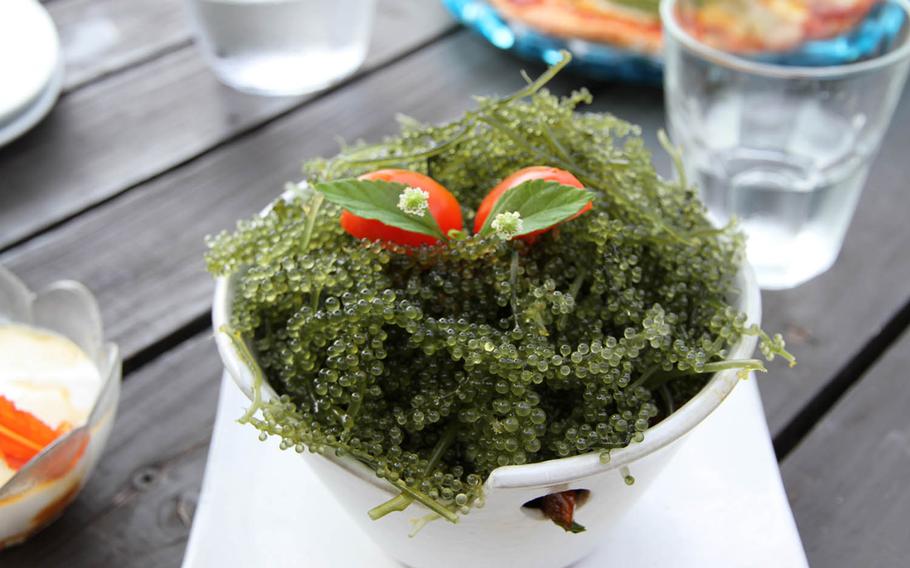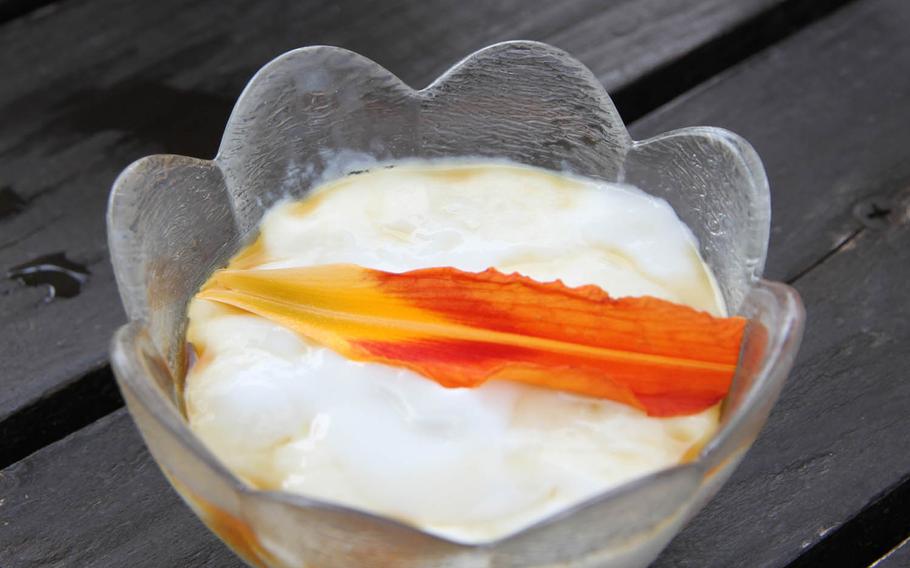 Looking to get away? Try Fuu Cafe, a spot on northern Okinawa reminiscent of a Southeast Asian jungle bungalow that serves cup after cup of affordably priced, home-brewed coffee and an array of cuisine featuring home-grown organic herbs and vegetables.
The cafe, about 40 minutes by car from Camp Schwab on Sesoko Island, couldn't be farther off the beaten path. It's on a simple yet charming island, surrounded by vegetation and just a stone's throw from picturesque Sesoko Beach.
The beach's white sand and crystal green-blue waters are a siren's song, calling many tourists during the searing throes of summer. But come fall, winter and spring, the crowds thin out and it becomes the perfect setting for a quiet family picnic or romantic stroll. The beach also has caves and rock formations that are fun to explore.
Fuu is the perfect refueling spot for before or after the beach. Sit inside or outside and enjoy the quiet, peaceful jungle atmosphere. Dogs are welcome when customers sit at picnic tables on the lawn.
The cafe has a wide selection of organic coffee, imported from around the world and roasted in house. An espresso solo starts at just 360 yen (about $3). Iced cafe mocha or cafe latte with vanilla can cost as much as 650 yen. Fuu also serves beer, fresh-squeezed and organic juices and an assortment of shakes, teas and chai.
Fuu's shop also sells bags of its roasted coffee, or you can buy just the beans.
The gastronomic specialty is the curry lunch special, which goes for about 1,000 yen) and is made with care by its Nepalese chef. The curry is on par with any found on Okinawa. The rest of the menu is typical cafe fare, including sandwiches, pasta and sweets, but is affordable and delicious.
Fuu's homemade pizzas are crispy with a vibrant tomato sauce and fresh cheese, topped with local vegetables or tender sliced pork. They range from 870 to 1,490 yen.
Another specialty is Okinawan sea grape salad, a local delicacy. On the menu it's called green caviar with Yanbaru agu-pork on rice and goes for 1,350 yen. This entree comes in a set with peanut tofu and Okinawan soup.
The sea grapes were fresh and burst with flavor with each bite; the pork was tender and flavorful. The peanut tofu was also a nice surprise. It was creamy and delicious for desert.
Fuu Cafe and Sesoko Beach are the kind of places that, once discovered, will keep calling you back.
Fuu CafeLocation: 557 Sesoko (on Sesoko Island) Motobu-chō, Kunigami-gun, Okinawa-ken 905-0227, Japan
Directions: Follow Route 172. Take a right after passing Sesoko Beach Marine Club. Follow that road to the end and take another right. Fuu Cafe will be on a blind drive on the right before beach parking. Watch for Fuu's sign on the road.
Hours: Cafe and sweets: open 11 a.m. to 6 p.m. (last order). Food: 11:30 a.m. to 5 p.m. (last order). Closes at sunset, about 6:30 p.m.
Prices: Vary, but coffee starts at 360 yen and goes to 650 yen. Entrees cost between 460 and 1,490 yen.
Dress: Casual
Information: Phone: 0980-47-4885; www.fuu-cafe.net/about/index.html (in Japanese)
---
---
---
---