Okinawa: Replica of Bill Clinton's birthplace home makes an odd landmark
---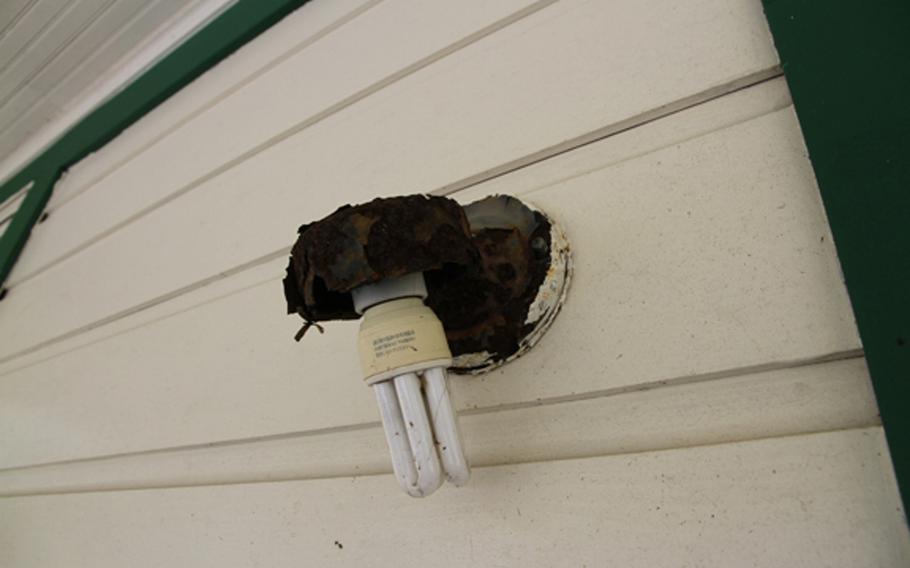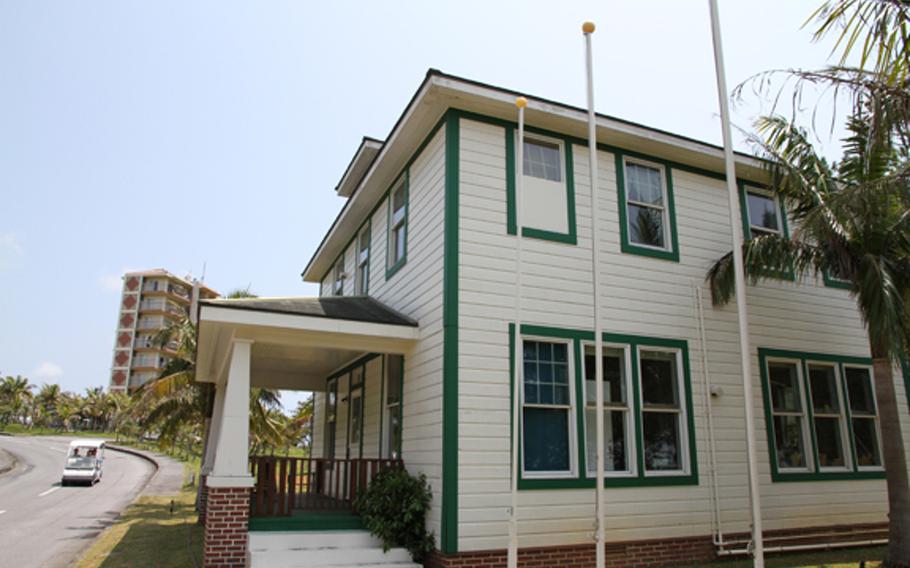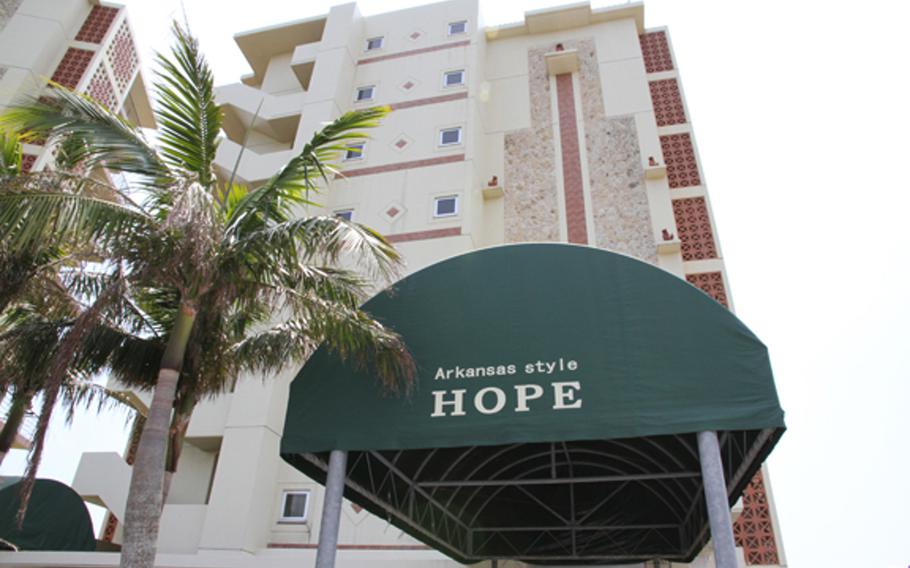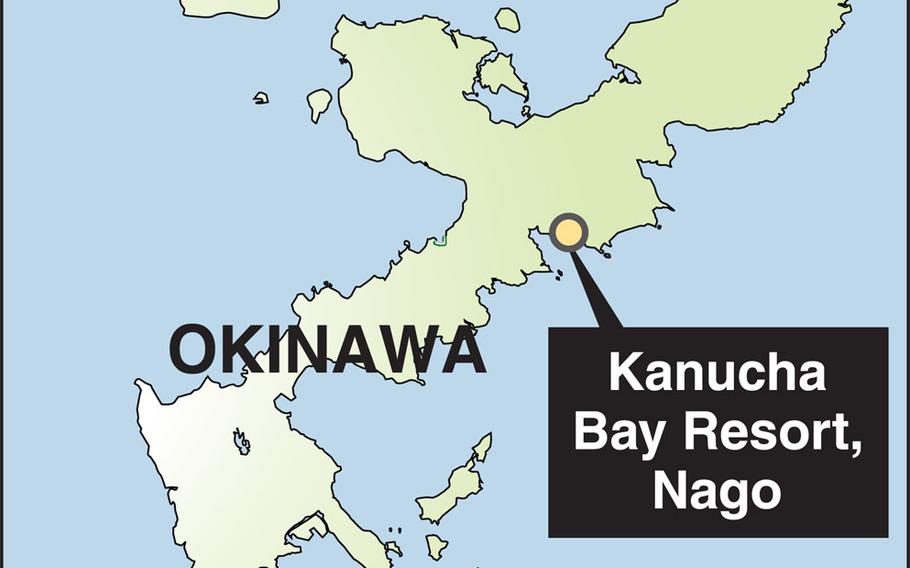 Japanese architecture is so distinct that any American-style residence in the country sticks out like a sore thumb.
The simple white home abutting the golf course on the grounds of the Kanucha Bay Resort in Nago is no exception.
However, it isn't the architecture alone that makes it a sideshow of sorts; it's the fact that the two-story home is a replica of the President William Jefferson Clinton Birthplace Home in Hope, Ark.
It also happens to be a really strange day care center.
Officials from the resort declined to comment on the building except to say that it was the subject of a grand opening in 2000, just as the 42nd president was preparing to leave office. It was open to the public for a while for viewing but isn't anymore.
Today, it is used for children's gatherings, study sessions and as a wood shop.
Clinton never visited the home, but he did meet the eccentric businessman who built it in his honor, Takeharu Shiraishi.
According to ABC News, Shiraishi and Beckie Moore, former executive director of the Clinton Birthplace Foundation, who had helped Shiraishi plan the home, shared a brief moment with Clinton on the airport tarmac in Okinawa in 2000 as he left following his final G-8 Summit.
ABC News said at the time that the building cost approximately $730,000 and was adorned with photos and appliances identical to those found in Hope.
"I hope that the young Japanese who come here to visit will have dreams to succeed in their lives like him," Shiraishi told the network news program.
Today, the building is all but an afterthought. It isn't on any resort maps. It isn't featured in any literature or pamphlets in the resort's offices. When asking about it, all one gets are perplexed stares from staff.
The tours have ceased and the tourists that once came to see the humble beginnings of one of the world's most elite power brokers are gone.
The home's stateside twin at 117 South Hervey St. in Hope, Ark., was built in 1917 by Dr. H.M. Garrett, a former Hope mayor, according to Clinton Birthplace lead park ranger Christian Davis. It was gifted to his son, Hosea Garret, who in turn gave it to his wife as a wedding present. The couple divorced in the 1920s and put it up for rent, perfect circumstances for Edith and Eldridge Cassidy, Clinton's maternal grandparents, who were caught in the throes of the Great Depression.
They had just had their farmhouse foreclosed upon, Davis said. The Cassidys — along with daughter Virginia — began renting the home in 1938.
On Aug. 19, 1946, Virginia Blythe, widowed for three months, gave birth to her first son, William Jefferson Blythe III, which is Clinton's birth name, at Julia Chester Hospital in Hope. Virginia then went back to nursing school in Louisiana, leaving her son to be reared by her parents for four years.
When she returned, they moved to Hot Springs, Ark., and young Blythe took the name of his mother's new husband, Rodger Clinton.
Hope remained in Clinton's heart for the rest of his life, Davis said. He continued to visit his grandparents in the house until his grandfather's death in 1956. He spoke of it fondly in his memoir and in speeches.
"In this house I learned to walk and talk, I learned to pray, I learned to count from the playing cards my grandparents tacked up on the kitchen windows," President Clinton said.
"In many ways, I know that all I am or ever will be came from here [Hope] ... a place and a time where ... kids like me could dream of being part of something bigger than themselves."
The home is now under the supervision of the U.S. National Park Service, where it has flourished, according to Davis.
The home in Okinawa, however, has seen better days.
The grounds of the house remain meticulously manicured. However, the deck groans under the weight of those trying to get a peek inside. The light fixture on the porch is rotting off the wall.
A look inside the windows reveals that the appliances and photos have been removed and replaced with crates of art supplies and wooden cutouts of sea turtles. Chairs are stacked in the corner amidst eyesores. On the upper levels, the window moulding is missing or askew.
The home, once proud, is more Pee-Wee's Playhouse now than presidential, and is truly one of Okinawa's hidden oddities.
burke.matt@stripes.com
Stars and Stripes reporter Chiyomi Sumida contributed to this report.
Clinton House, Kanucha Bay Resort, Okinawa Directions Kanucha Bay Resort (www.kanucha.jp/en), with its hotel, villas, restaurants and golf course, is located at 156-2 Abu, Nago-shi, Okinawa-ken, 905-2263. To get there, head north on the expressway to Nago and take 329 to 331.
Times The Clinton House is not open for tours, but visitors can view it anytime.
---
---
---
---