Okinawa City: Zoo opens child-oriented Wonder Museum
by
Stripes Chiyomi Sumida Stars
May 6, 2004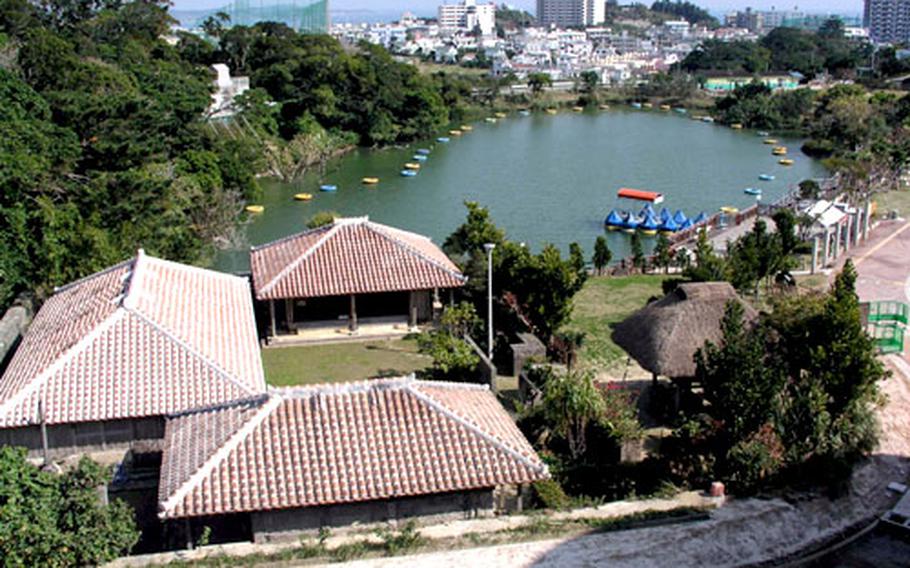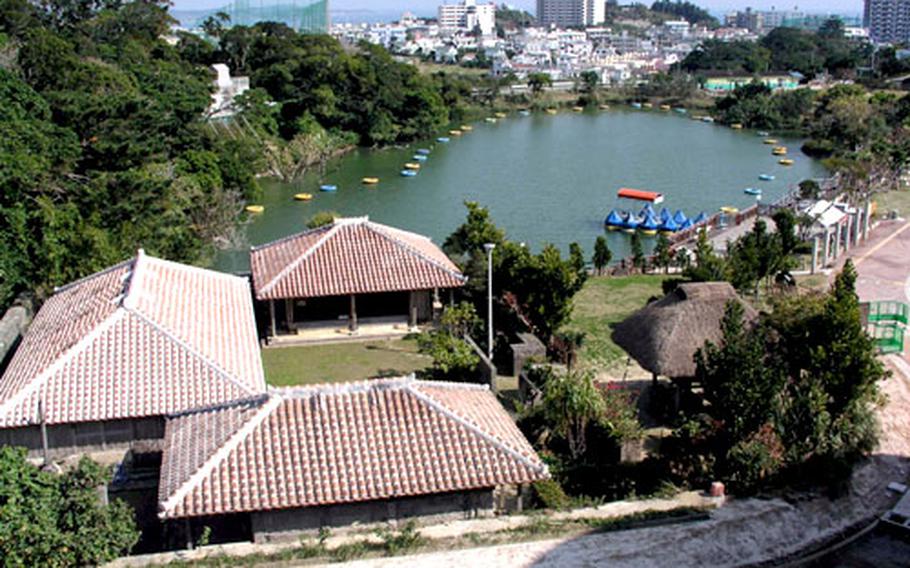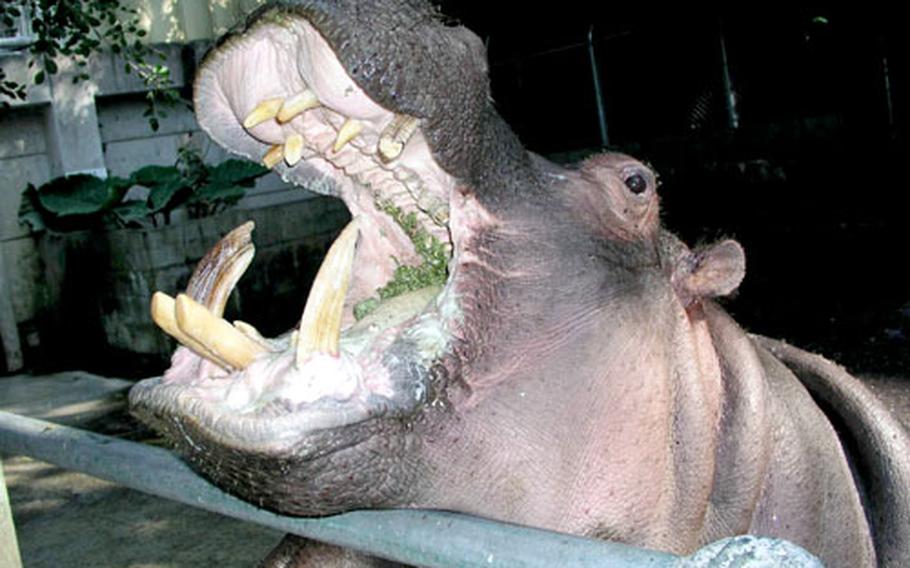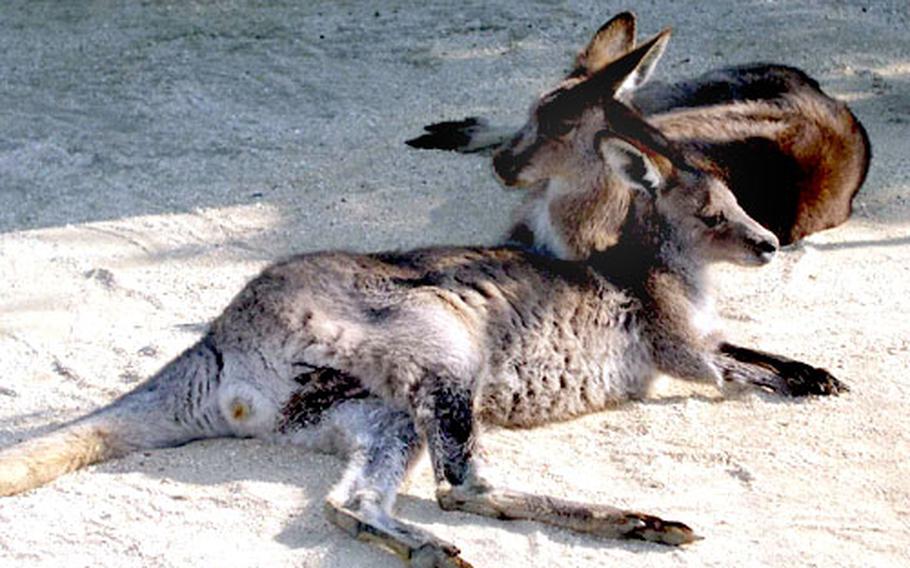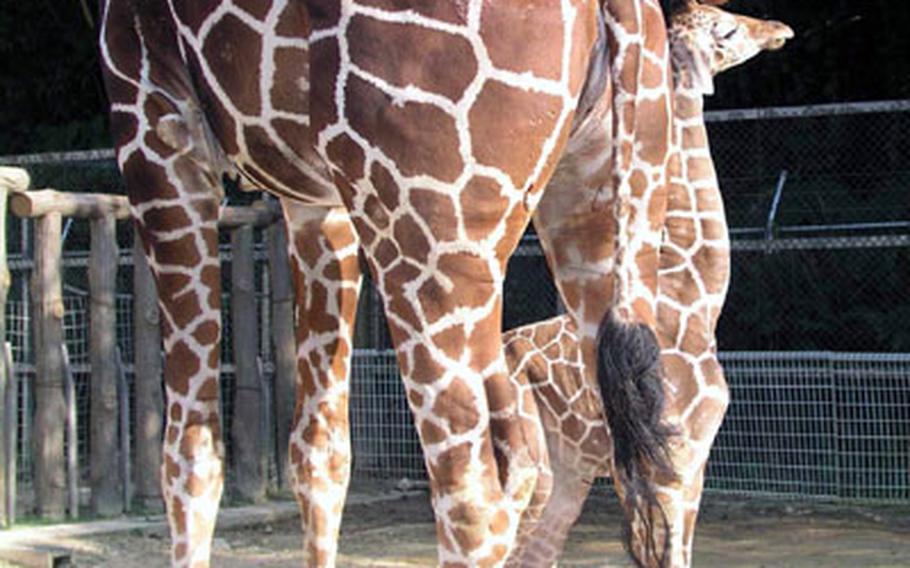 A zoo that sits in the heart of densely populated Okinawa City, close to Okinawa's major U.S. military bases, is the "must go" place for the children of military families on the island.
It's also a destination for grown-ups with fun-loving minds.
On April 15, the 32-year-old zoo held a grand opening of the "Wonder Museum" - a three-story, domed "toy box" full of high tech fun. It is designed to nurture a child's wisdom, sensitivity and creativity, a zoo official said.
A large screen greets you as you enter the museum. Try dancing on the spot. With the technology of time-lapse cinematography, your movement will be displayed on the screen in rainbow colors.
Further on are two pyramids of mirrors, giant kaleidoscopes that change the reflection of your figure into pieces of geometric patterns reaching into infinity.
In another corner, a cylindrical aquarium stands with a corn-shaped microphone. Speaking through the microphone (in Japanese), a simple word, for instance, "sakana" (meaning fish), the three syllables will appear and begin to swim in the aquarium. When you attempt to scoop them up with a ladle, they transform into pictures of various objects whose names begin with the syllables.
"This is the place where children can learn while having fun at the same time," said Isao Yabiku, staff of the Okinawa Kids Discovery Kingdom Foundation, who manages the new museum in the zoo.
"We hope that these displays will help to foster a child's sense of wonder in science and nature," he said.
One of the great benefits of the $18 million museum is that visitors can touch all the items displayed.
"In most conventional museums, displayed items are meant to be looked at, not to touch," he said. "But, the concept of our museum is hands-on."
The more traditional zoo offerings make a nice counterpoint to the museum's advanced technology exhibits, visitors shouldn't miss the more traditional zoo offerings. The zoo is home to more than 1,300 mammals, birds, fish and reptiles.
Greeting you with cute, inquisitive eyes will be a baby giraffe, yet to be named, who was born Feb. 6 to Japan's oldest giraffe couple, said their caretaker, Rintoshi Kadekaru.
"Her mother, Takako, is 24 years and 9 months, which is 100 if converted to human age," he said. "Her father, Kanpei, is 24 years old - 96 years old for a human."
Kanpei is Japan's oldest living male giraffe, he said.
The couple has produced 10 offspring, said Kadekaru, who has cared for the giraffe family since they were born in the zoo.
"Giraffes are delicate animals, but once they start feeling comfortable with you, they become very friendly," he said.
Every Sunday, for 100 yen, about $1, visitors may feed Kanpei for a half-hour in the morning and another half-hour in the afternoon. Feeding hours are from 11:30 a.m. to noon and from 4 to 4:30 p.m.
A little apart from the giraffe family, hippopotamus mother Momo and daughter Swimmy can be found munching a heap of grass for lunch. Momo weighs about 3,000 pounds - which to a hippopotamus probably translates as having kept her girlish figure: Her husband, Tomokazu, tips the scale at about 4,400 pounds, said Takeshi Shimabukuro, a 20-year veteran zoo caretaker.
"They can do some tricks like sitting down," said Shimabukuro. "They are just like dogs. When they hear my truck coming, they come out of the pond to the fence."
To keep them healthy, Shimabukuro said, he never fails to clean their teeth every day.
"They really like it," he said.
If you go ...
The Okinawa Zoo is about a 10-minute drive from Kadena Air Base's Gate 2. Proceed on Gate 2 Street, Highway 20, until passing a junior high school on your right. Turn to the right at the traffic signal. The main gate of the zoo will be on your left.
Hours: 9:30 a.m. to 5:00 p.m. daily except Tuesdays, when the site is closed. When a Japanese national holiday falls on Tuesday, the zoo will be open that day but closed the following day.
Admission: Adults, 500 yen; Junior high school and high school students, 200 yen; elementary school and kindergarten pupils, 100 yen. Free for children 4 and younger.