Norway: Christmas market takes the chill off winter with traditional tastes and gifts
by
Ginger Warder
November 27, 2008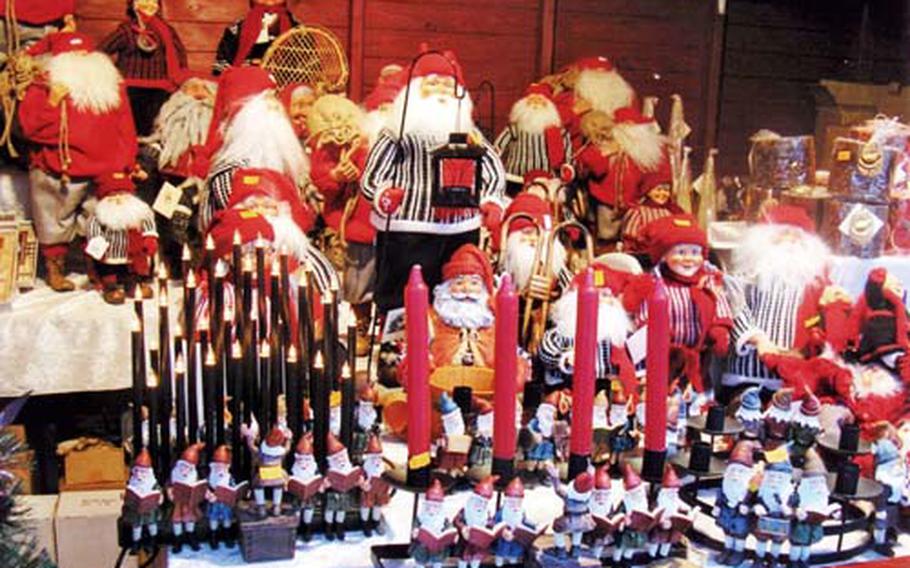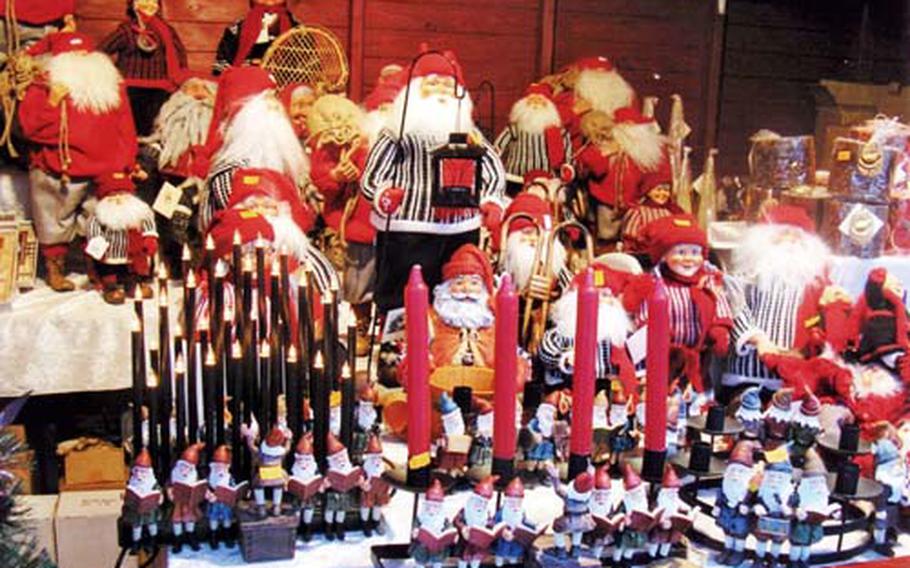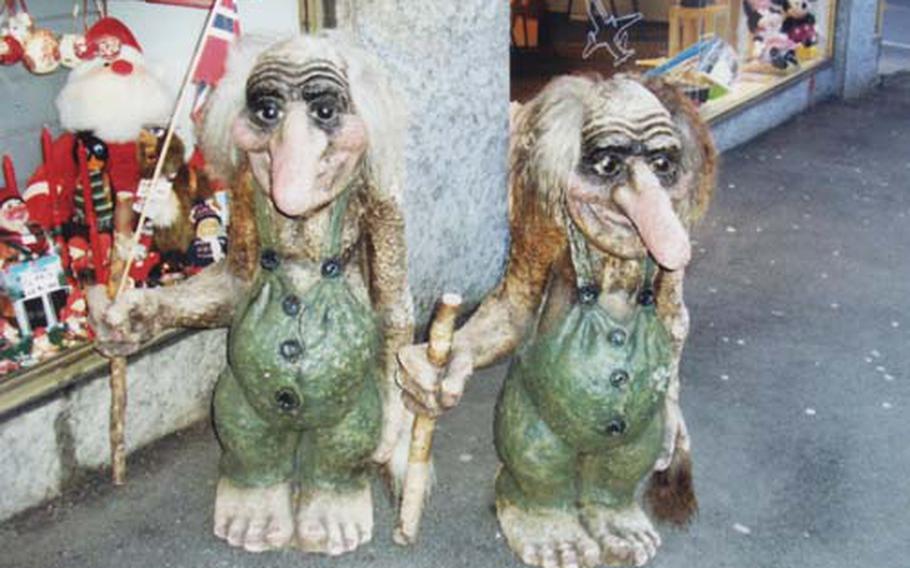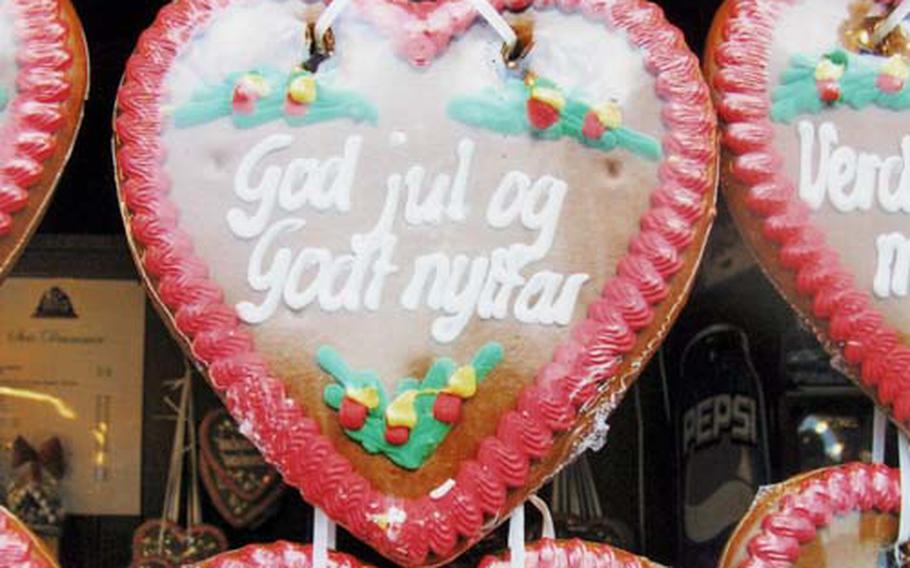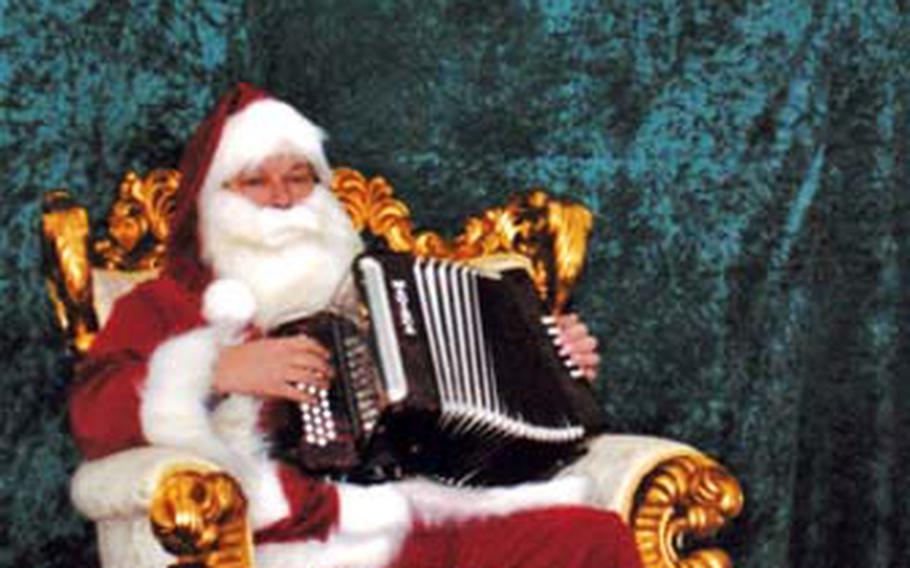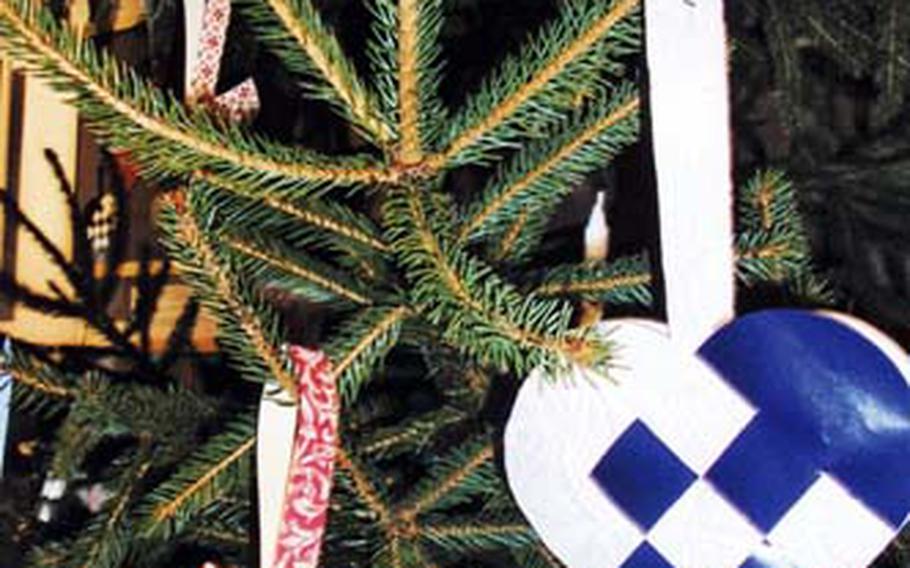 Oslo's Christmas market is a mix of holiday traditions from Europe, Scandinavia and Russia.
Situated on the harbor in the center of town on City Hall Square, the Julemarked, as it's called in Norwegian, is modeled after the popular markets in Germany and Austria. It features traditional European holiday fare, including hot mulled wine served in a souvenir mug and German-inspired gigantic gingerbread hearts, but many of the stalls are devoted to the traditional foods, handmade gifts and holiday decorations of the region.
Several booths offer Norwegian sweaters with pewter clasps, along with mittens and caps to keep the wearer warm during the winter. Reindeer skins are popular; locals use them as throws for picnics along the fjords, and you'll see them covering chairs and benches at outdoor cafes, which are hugely popular even during the fiercest part of winter due to the countrywide ban on indoor smoking in public buildings.
Many stalls feature traditional holiday foods including reindeer sausage, rakfisk and lutefisk. Rakfisk is trout that has been salted and fermented for two to three months but not cooked. It's served with Norway's thin bread called lefse (leff-suh), sour cream and onions. Lutefisk is a whitefish that is "cooked" in lye, a sort of Norwegian-style ce-viche. Dried, salted lamb called pinne kj∅tt (pronounced pina-shut) is also a favorite holiday delicacy.
On the sweet side, a display of the seven kinds of Christmas cookies every Norwegian housewife is expected to master includes a variety of butter cookies in a multitude of shapes and the hand-rolled ice-cream-cone-shaped cookies that are a holiday staple. Rice pudding with cinnamon and sugar is the traditional Christmas dessert, and if you find the hidden almond in yours, it's said you'll have good luck for a year. Cheeses, jams and other foodstuffs compete with Advent candles, soaps and gift items, and many of the food stalls offer free samples to whet your appetite.
A wide variety of toys, from Russian carvings to the Norwegian elves called nisse (pronounced niss-uh) are also for sale. While Americans grow up leaving milk and cookies for Santa, in Norway it's traditional to put out rice pudding for your family's nisse. The gnomelike creatures who live with your family can be mischievous if they're not treated with care, and since your nisse remain with you even when you move, it's important to keep them happy. At all Christmas markets, you'll find many nisse, from small tree ornaments to large dolls.
At night, which begins at about 4 p.m. in Oslo's short winter days, the market is ablaze with an illuminated sculpture of Santa's sleigh and reindeer and white lights on Christmas trees, set against the stunning backdrop of the royal palace high above the harbor and the lights of the city shining on the curved bay. During most days and evenings that the market is under way, Santa can be found on his "throne" meeting the younger shoppers.
Christmas cruises on vintage 19th-century fishing boats leave from the City Hall pier directly behind the market four times a day. The 90-minute trip is a perfect way to see the stunning scenery along Oslo's fjord, and if you return at twilight, you'll have a panoramic view of the city.
The cruises provide complimentary cider and a large bowl of the Christmas favorite, warm rice pudding with cinnamon and sugar, served in the cozy dining room below the deck. The cruises run during the same period as the market, now through Dec. 21.
The Oslo Guidebureau, a private organization, offers guided Christmas walks every weekend in December, and there are several venues for evening ice skating.
The Norwegian Ballet presents "The Nutcracker" every season, and this year it will be held in the newly opened opera house Dec. 3-23.
In addition to the city's annual market, there are many weekend-only Christmas fairs in the area that are worth a visit. Two of the most popular are the fairs at the Norsk Folkemuseum and at Baerums Verk.
At the Folkemusuem, also known as the Norwegian Museum of Cultural History, you can explore the living history of the country in a re-creation of an ancient village, which boasts one of the earliest stave churches in the country. The museum features displays of Norwegian artifacts, traditional costumes and crafts from various periods of history, in addition to a special exhibit of 1,000-year-old Viking ships and artifacts.
It's also home each Christmas to the world's largest marzipan pig.
While Santa's reindeer are the animal mascots of Christmas in much of the world, the pig is the symbol in Norway. The Folkemuseum's gargantuan candy pig is displayed throughout the weekends of the fair (the first two weekends in December), and on the last day is sliced up and shared with visitors. Confectioners throughout Oslo, and even the grocery stores, feature a wide variety of marzipan pigs in all shapes, colors and sizes for at-home holiday treats.
Baerums Verk, about a 25-minute bus ride from the city center, is an old iron foundry that dates to 1610. It was converted into a high-end shopping and artist's village about 10 years ago.
Norway's royal family is often spotted at the boutiques, food shops and designer stores housed in the outbuildings of the old foundry. During the holidays, special storytellers, horse-drawn and Saint Bernard-drawn sleigh rides and special holiday concerts are just a few of the festive attractions at the weekend Christmas fair. You also can watch glassblowers, potters and blacksmiths at work and find exquisite Norwegian-made gifts, such as pottery with decorative painting, called rosemailing, or an elaborately painted cheese-slicer, a kitchen tool that Norwegians invented.
Oslo is a friendly city, and its people are open to foreign visitors. While most locals speak English, to really get into the spirit, there is one phrase foreigners will need to master if they visit at Christmas: God Jul! It will help guarantee a "Merry Christmas."
Know & Go• Getting there: Oslo's airport is served by major airlines including SAS, and is a short flight from most of Europe. Ryanair flies into Sandefjord Torp Airport, about 60 miles away. Trains and ferries are another option depending on where you're traveling from. Details are listed on the city's Web site at www.visitoslo.com.
• Discounts: The Oslo Pass is a must if you plan to venture beyond the city limits, and offers access to all public transport, as well as free admission to many museums and attractions. One-, two- and three-day passes are available beginning at 220 kroners (about $31.50) for adults and 95 kroner for children; three-day passes cost 410 kroners for adults, 150 for children.
• Where to stay: The Visit Oslo Web site offers special packages that include the Oslo pass, and has a complete list of hostels, bed-and-breakfasts and pensions. Packages range from $200 a night and up.
One of the best deals in the City Centre is Perminalen Hotel, a backpacker's hostel with dorm-like rooms that include ensuite baths, and an on-site cafeteria. Multi-bed rooms begin at just 345 kroners and can be booked from the city's Web site. It's also within walking distance of the train station and most of the city's major attractions.
For a splurge, the Hotel Continental, also near the train station and just blocks from the Julemarked, is a member of Leading Hotels of the World, as well as home to Oslo's Vienna-style café, Theatercaffeen. Find weekend packages and specials on its Web site at www.hotel-continental.no. Double rooms start at 2,850 kroner (about $395).
• Resources: Useful Web sites include www.julemarked.no; www.norskfolke.museum.no; www.operaen.no (Norwegian Ballet); www.boatsightseeing.com (cruises); www.baerumsverk.no; www.nobelpeacecenter.org; www.osloguide.no
Ginger Warder is a freelance writer based in the United States.