Near Aviano Air Base: Villa Manin shows war through a camera lens
by
Kent Harris
December 13, 2013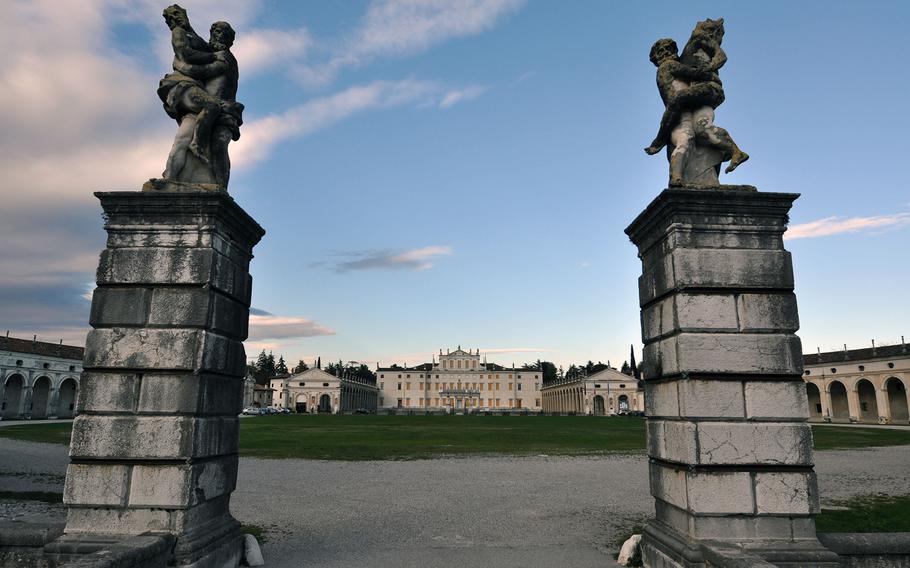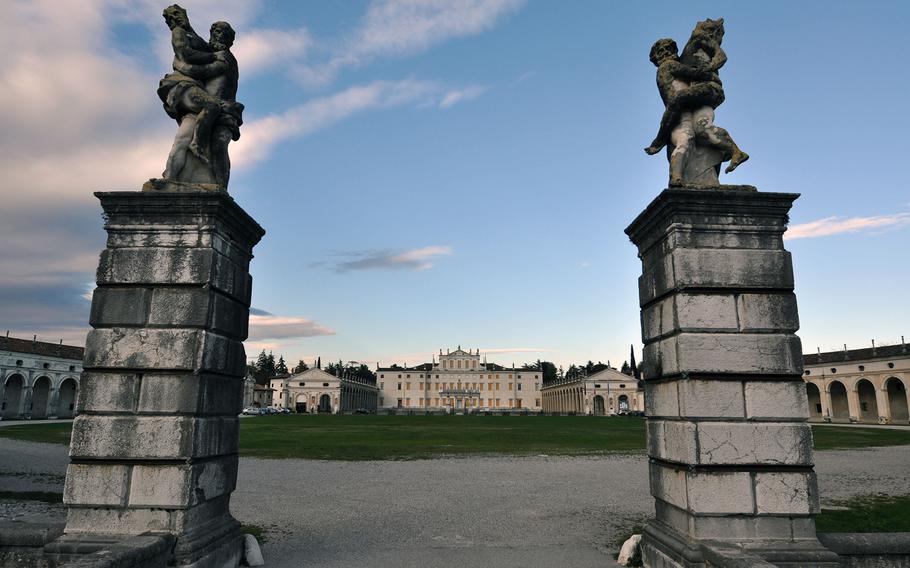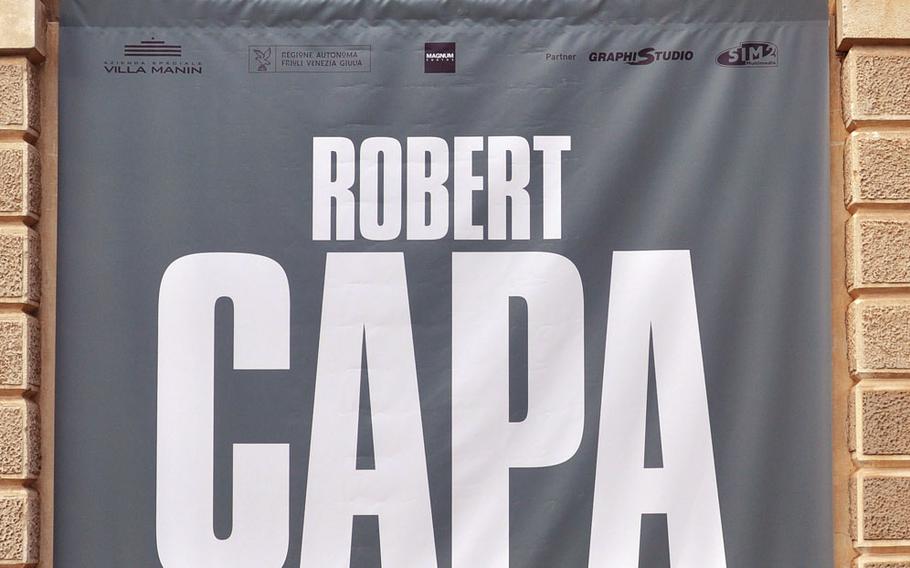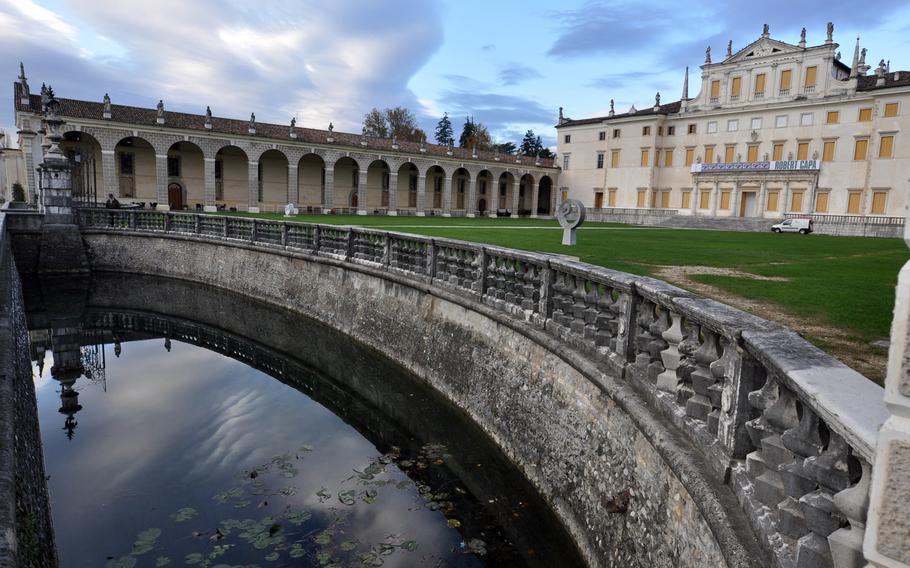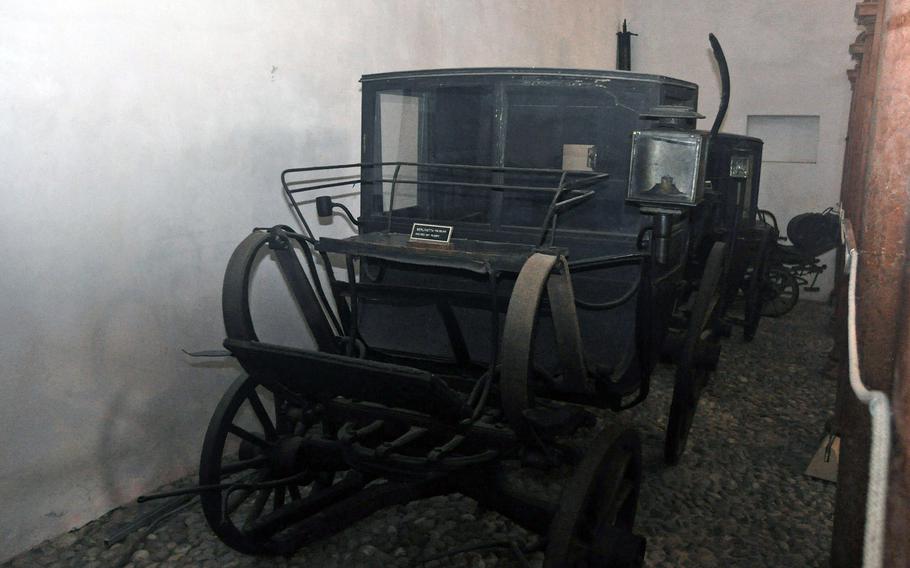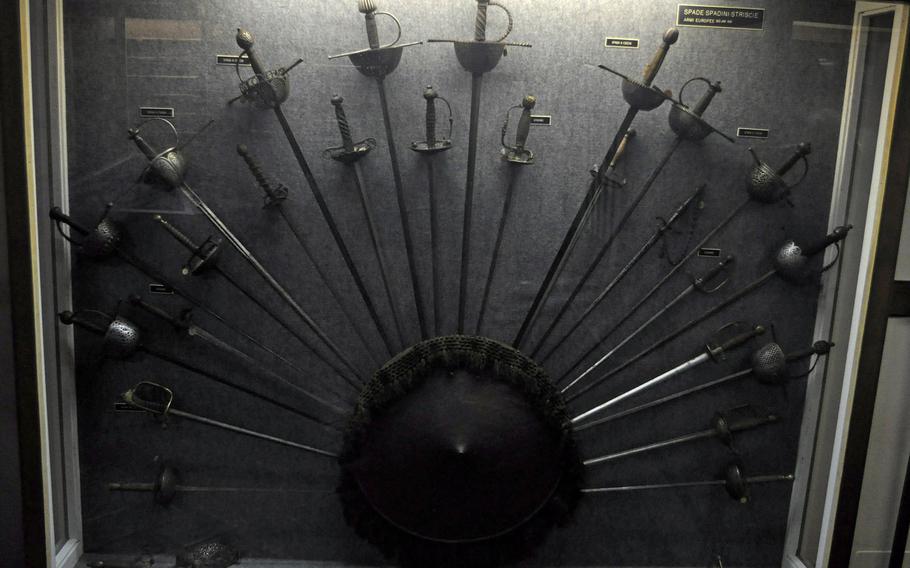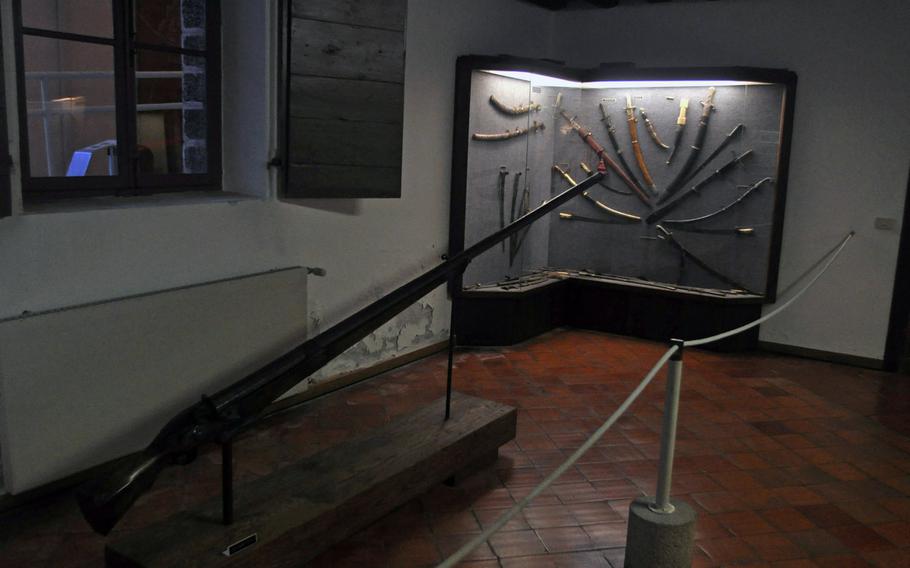 Vietnam is sometimes cited as the first war in which the American public was able to glimpse images from the battlefield a relatively short time after they were taken.
But photography was around long before that. And the 20th century provided plenty of opportunities for those with enough guts, talent and resourcefulness to cover conflicts around the globe.
Robert Capa, a Hungarian who came to call the United States home — at least when he wasn't engaged in a seemingly never-ending series of freelance assignments — was prominent among them. Life magazine, which used many of his pictures, called him "the greatest war photographer of his generation."
And while Vietnam was not the last conflict of the 20th century, it was the last for Capa. He died in May 1954 after stepping on a land mine while on patrol with French forces.
Dozens and dozens of his pictures are currently on exhibit at Villa Manin, the former home of a family exiled from Florence that rose to prominence in northeastern Italy when Venice controlled much of the area.
The villa, built in the 1600s by the Manin family, might be worth the short trip from Aviano Air Base in itself. The local tourist office says few Americans visit. But those who do can walk around the grounds and check out a few rooms dedicated to old carriages or arms and armor. In warmer months, it's possible to rent bicycles to explore numerous routes mapped out on the free parking lots surrounding the villa.
Carriage fans who can't get enough of the few on display at the villa can drive about two miles to the village of San Martino, where there's another museum dedicated to carriages and old toys.
But the main draw for many now would be Capa's pictures, set to be shown through Jan. 19. Numerous quotes and brief descriptions of pictures are all in Italian. But even those with a small grasp of the language shouldn't have much trouble figuring out what's going on.
Capa seemed to be everywhere. The exhibit features photos from the Spanish Civil War, World War II, the founding of Israel and subsequent conflict, and fighting between China and Japan and Vietnam. He landed at Normandy with U.S. soldiers and went on to photograph partisans in Paris.
But he wasn't just a war photographer. He had a relationship with movie star Ingrid Bergman and shot behind the scenes of several of her movies. He traveled to Russia with John Steinbeck to create the book "A Russian Journal." There are several pictures of Ernest Hemingway, director John Huston and others from the era.
The exhibit is arranged in more or less chronological order and ends with his last days in Vietnam and tributes to his work. A visit probably won't take more than 90 minutes, even for those who want to look carefully at each photo and watch film clips that help set the mood. That works out well, since the exhibit is open in three-hour increments during the week.
During a recent visit, there weren't any Americans in attendance — unless you count those displayed in numerous pictures on the walls.
harris.kent@stripes.com
Directions Villa Manin is located in the village of Passariano, Italy (Passarian in the Friulian dialect), a few miles southeast of Codroipo, about a 25-mile drive east of Aviano Air Base. Exit the SS-13 highway into Codroipo and follow the brown signs for the villa. The village of San Martino, which features a museum dedicated to old carriages and toys, is about two miles away and can be reached with the help of more brown signs. It's about a two-hour drive from Vicenza via highway A-4, highway A-28 (from Portogruaro) and a variety of smaller roads.
Times The Robert Capa exhibit at Villa Manin is open 10 a.m. to 1 p.m. and 3-6 p.m. Tuesday through Friday and 10 a.m. to 7 p.m. Saturdays and Sundays through Jan. 19. The carriage museum in nearby San Martino is open 2:30-5:30 p.m. Thursday and Friday, 9 a.m. to 12:30 p.m. Saturday and 10:30 to 12:30 and 2:30-6:30 p.m. Sunday.
Costs The Capa exhibit costs 8 euros for general admission and 5 euros for reduced tickets (students, senior citizens and those with discounts such as Pro Loco card). Free parking is available in a small lot at the villa and a few other lots nearby. Admission to the grounds and the carriage museum is free.
Food Villa Manin has a restaurant that serves snacks as well as traditional first- and second-course items. There's also a spaghetteria open for lunch and dinner just outside the villa. And there are quite a few options along the SS-13.
Information There's a Pro Loco tourist office at the far end of the villa from the main building. English spoken and information available about the area. Open 9 a.m. to 1 p.m. and 2-6 p.m. Monday through Friday, 9 a.m. to 1 p.m. Saturdays and Sundays. Phone: (+49)432-908908. Email: info@prolocoregionfvg.org. Exhibit website: www.villamanin-eventi.it/eng/index.php. For the carriage museum, call 0432-912493; web: www.comune.codroipo.ud.it.