Naples: Italians love the beach
---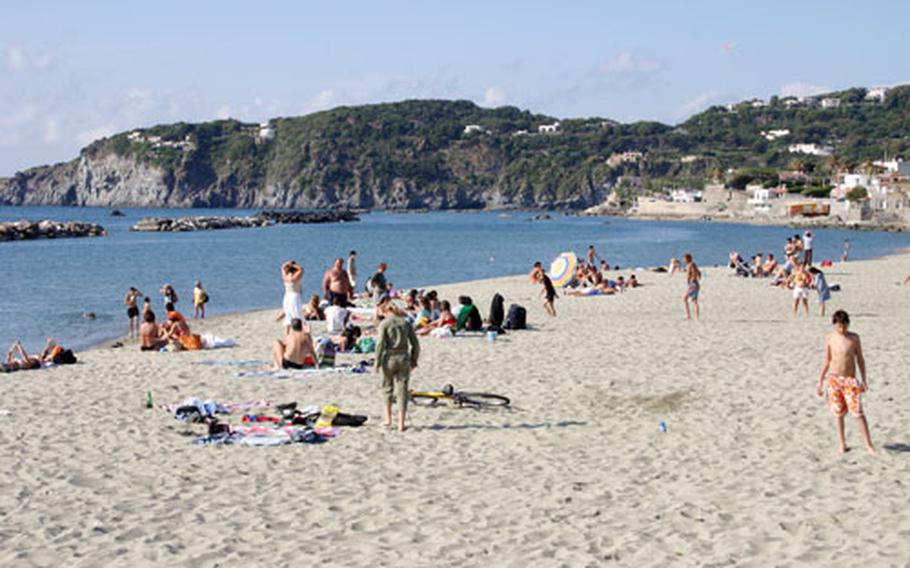 The sizzle of summer in Italy can mean but only one thing: time to hit the beaches. The peninsula has more than 5,300 miles of coastline, offering some of the most spectacular views in the world.
Visitors can come upon everything from quaint fishing towns, where old men still darn fishing nets by hand to fancy resort towns on the Italian Riviera.
Let's head on out to a lido (pronounced lee-doh).
Capitalizing on Italians' worship of sun and sand, many agencies have staked ownership of some of the beaches, and many of Italy's stretches of coastline no longer are purely public beaches — meaning you'll have to pay in order to get in.
Price varies widely, but that entrance fee typically will get you a lounge chair and umbrella for the hours of sunning and swimming.
Some lidos, such as the Varca D'oro resort in the Neapolitan suburb of Varcaturo, have beach volleyball courts and other beach/sport entertainment venues available as well.
One benefit to paying for the pleasure is that the agencies tend to keep the beaches free of garbage — but that isn't always a guarantee.
As mentioned already, Italians worship the beach — so be wary of the hours it can take getting into a beach town and out to the seaside, and often the seashore will be packed with sun worshippers, especially on the weekends. The end of July and into the month of August is the typical time of year in which most Italians take their summer vacations — and most head to the beaches.
Beaches can be as unique as they are plentiful. In Baia, another Naples suburb, you can lounge at the base of historical Castello di Baia, or in Sicily, a beach hideaway in Acicastello, La Sciovla, sun worshippers crowd onto wooden platforms built on and around lava rocks that jut into the Ionian Sea.
There are sandy beaches and rocky beaches — and yes, gar-beaches. (Well, maybe only around Naples.)
---
---
---
---