Nagasaki: Lantern festival marks Chinese New Year
by
Hiroshi Chida
January 22, 2004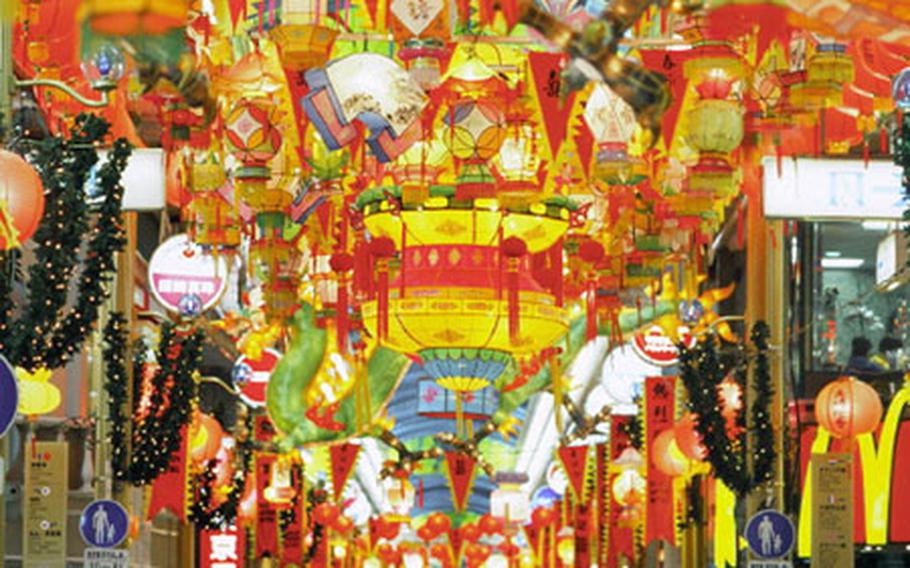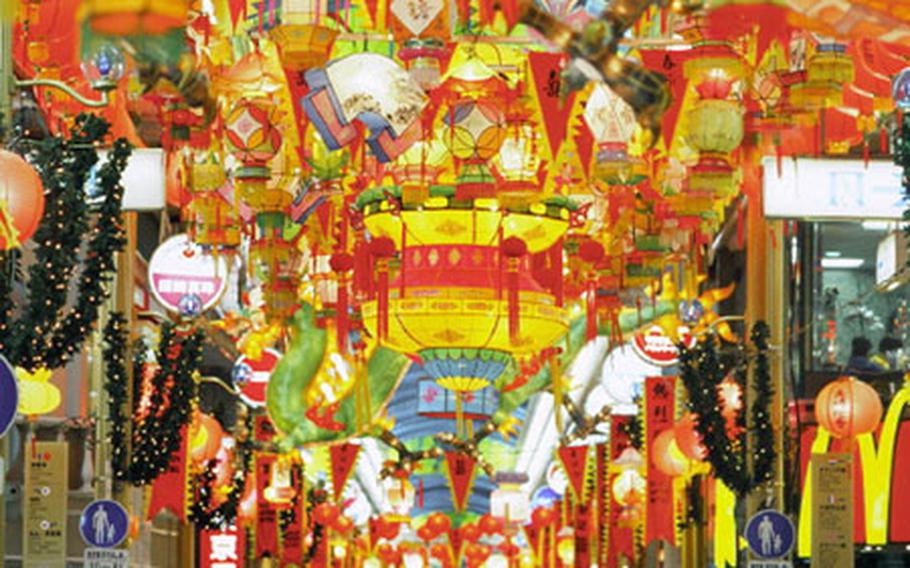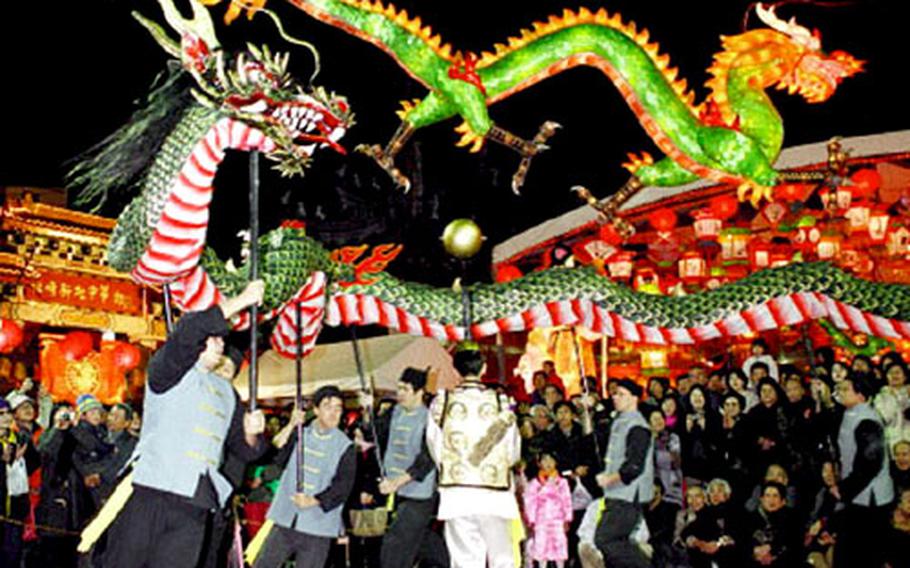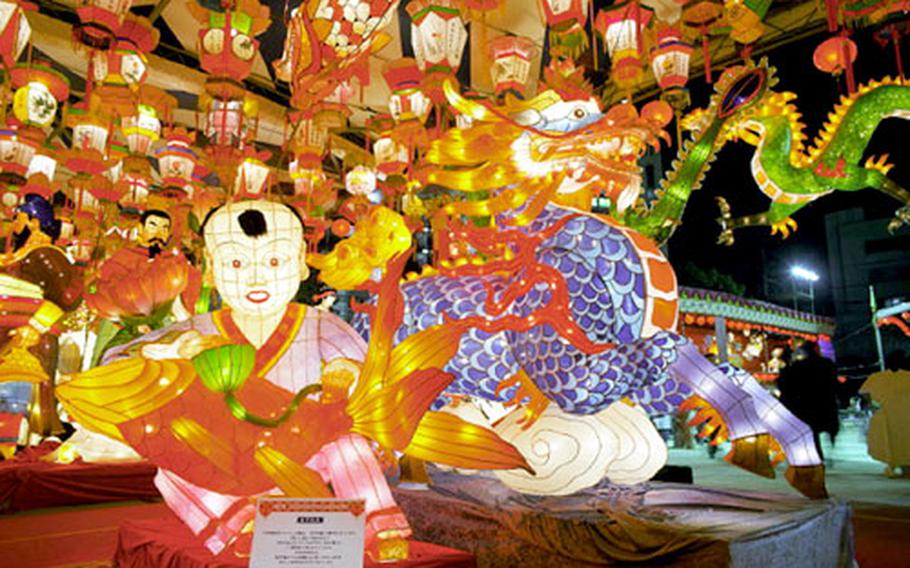 Nagasaki was the only port in Japan opened for foreign trade during the national isolation of the Edo shogunate (1600-1867).
The island of Dejima, constructed in Nagasaki Bay, was provided as a site for the Dutch to stop and trade with Japan. Other foreigners and Chinese were confined in a more limited area of land called "Tojin Yashiki" in Nagasaki while they traded with Japan. The Tokugawa shogunate expelled the Portuguese from Japan in 1639 and allowed only Dutch and Chinese to remain at Nagasaki.
Kazutaka Ishio, a researcher at Nagasaki Prefectural Library, said the Tokugawa shogunate expelled the Portuguese in order to ban Christianity in Japan. The Portuguese were the members of the Roman Catholic Society of Jesus which spread Christianity in Japan with great speed. The Dutch, who were Protestants, claimed they were not Christians and tried to prove this by stepping on pictures of Christian figures, which were used to identify the adherents of Christianity. Those suspected of being Christians were ordered to trample these Christian images underfoot on the assumption that those who refused or hesitated revealed themselves to be Christians.
During the Edo period, the Dutch population of Dejima island was only about 10 while thousands of Chinese lived in their quarter of Nagasaki.
Since Nagasaki developed as a place where the Japanese people had exchanges with foreign countries, the city is blessed with many historic and sightseeing spots that reflect these foreign cultures — Dutch and particularly Chinese.
The Nagasaki Lantern Festival has its origin in the New Year celebration of the Chinese people living in Nagasaki. They celebrated Chinese New Year in the Lunar calendar and this year it occurs today. This year, the Nagasaki Lantern Festival also starts today accordingly.
During the festival, the main streets of Nagasaki City will be decorated with 12,000 Chinese lanterns and colorful large floats depicting birds, beasts, historical figures, and others.
Minato Koen Park is the main stage for the festival and is next to Tojin Yashiki (Chinatown). There will be many attractions during the festival, such as Chinese traditional music concerts, lion dances and dragon dances, Chinese acrobatic teams and the Chinese Emperor's Parade, in which people will be dressed in Chinese dresses, on Jan. 31 and a parade of the Chinese god of sailing on Feb. 1.
If you go ...
Where: Nagasaki is about 30 miles south of Sasebo.
By Train: From Sasebo, take the JR Nagasaki Honsen to Nagasaki. It is 1,600 yen and takes about one hour and half.
By Car: Enter the Nishi Kyushu Highway from Minato Guchi in Sasebo and get off the highway at Takeo I.C. and follow Nagasaki Jidoshado to Nagasaki. The highway costs 2,000 yen. The drive takes about one hour and half.
Information: Nagasaki City Sightseeing Department, 095-829-1314