Museums tell of manufacturing in post-WWII Birmingham, England
by
Adam L. Mathis
February 2, 2016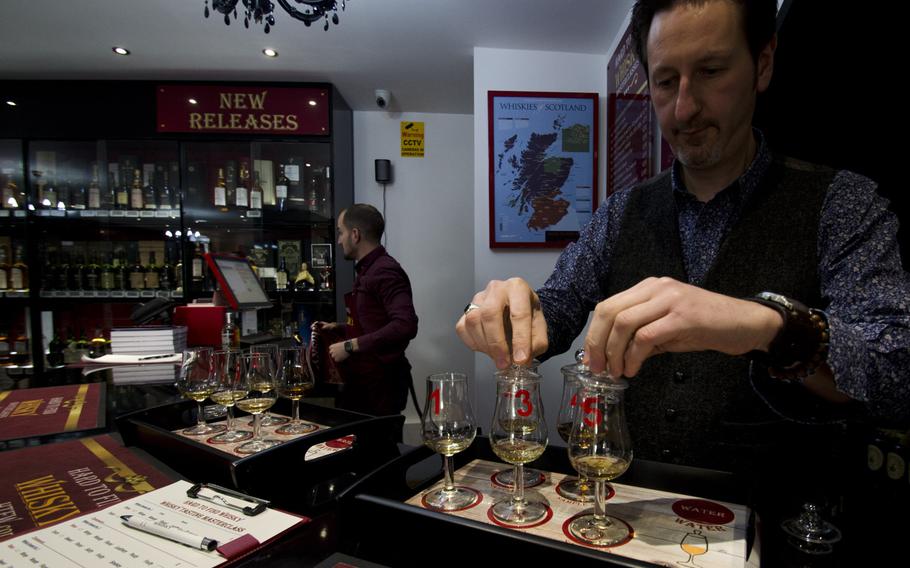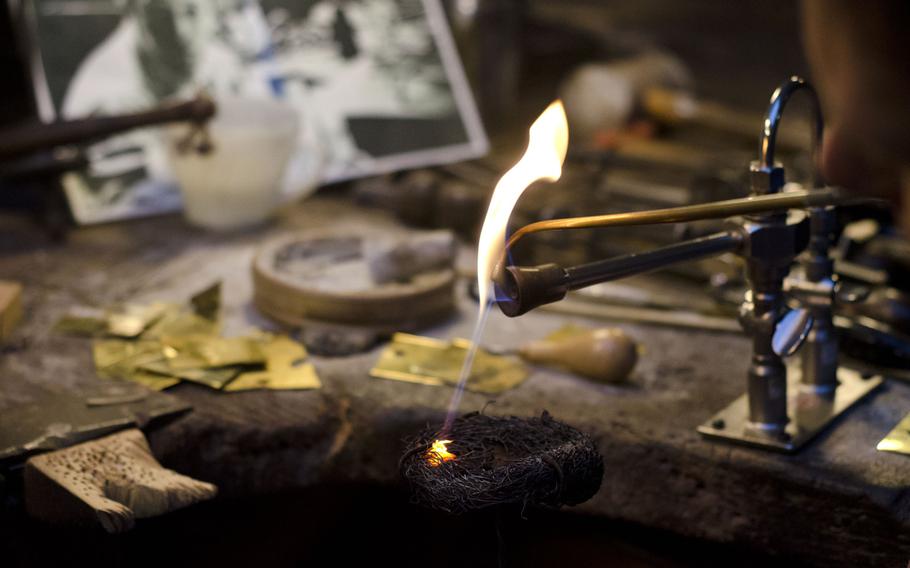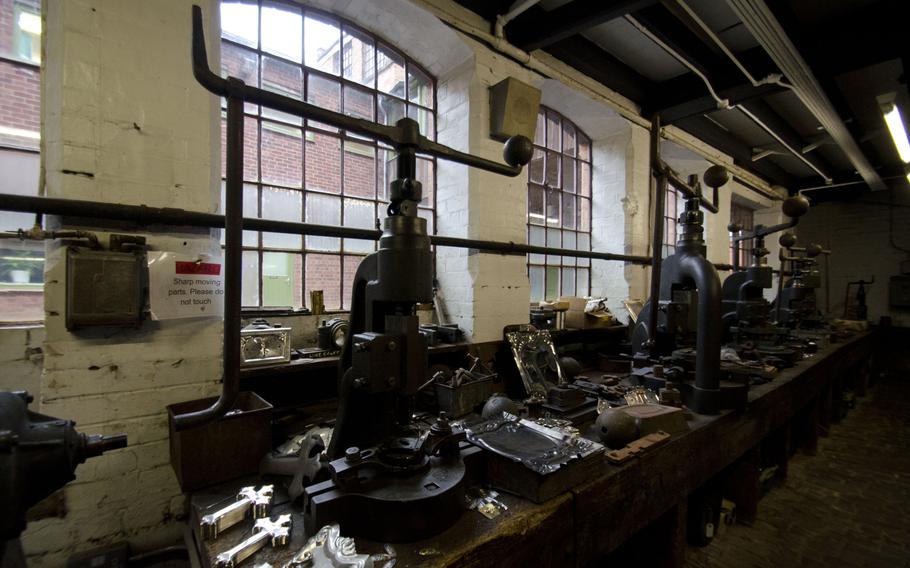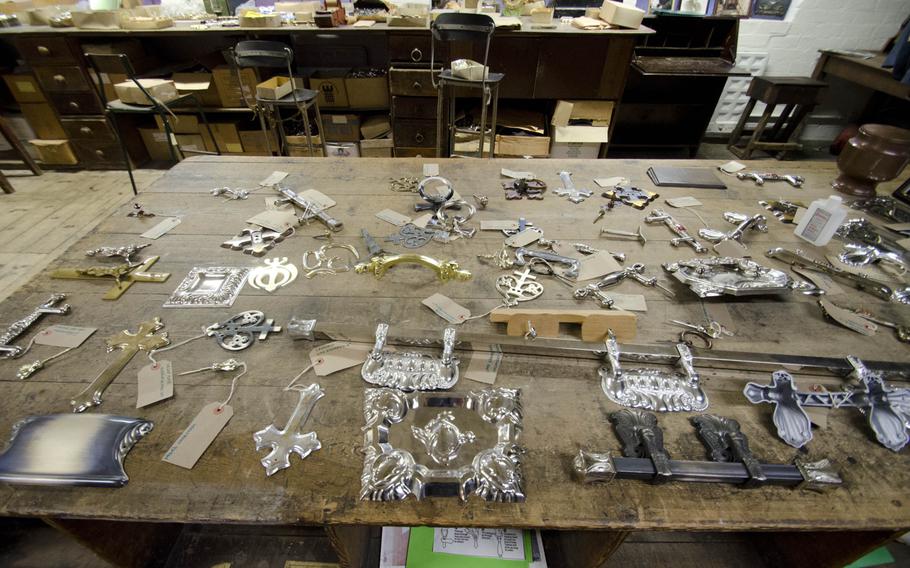 The industrial city of Birmingham has had to find new ways to spur the economy with the decline of industry after World War II.
At least three museums have taken on the task of telling Birmingham's history of working metal into jewelry, casket decorations and pen nibs. Located in or near the Jewellery Quarter, some of them have breathed new life into buildings that once were centers of city industry.
Staff at the Museum of the Jewellery Quarter tell the story of Smith and Pepper, a jewelry manufacturer that specialized in working with low-carat gold and started operations around 1900. It closed in the 1980s. The manufacturing floor and offices eventually became the museum.
The tour leads visitors through the workshop and offices of Smith and Pepper as the guide describes the day-to-day work of the laborer. The museum offers anecdotes from former workers, such as how the owner was able to recognize the desires of potential customers so well that he knew what refreshments to offer them. Or how the company had a rule against using hair gel in order to keep gold dust from sticking to it and walking out the door.
A similar museum nearby is dedicated to the now defunct Newman Brothers business. The company's operations spanned more than a century and focused on producing funerary decorations for caskets. Tour guides, who again benefit from information passed on by the former staff, demonstrate how words were stamped into metal with a heavy weight. The windows in the sewing room were glazed at eye level to keep the workers from being distracted by looking out the windows.
Birmingham's Pen Museum has cases filled with fountain pen nibs. The tour is cheap, the guide friendly, and there is an opportunity to write with a fountain pen and make a pen nib yourself at the end.
Once you have had your fill of industrial history, make the short walk to Hard to Find Whisky. Here the staff offers a range of whisky tastings with various themes: Islay malt tour, aged whisky tasting and a tasting of award-winning whisky, among others. The tastings are blind, and the bartender gives a very informative description of the distillery.
Birmingham, England
DIRECTIONS From RAF Mildenhall and RAF Lakenheath, take the M6 to Birmingham. For parking information, visit birmingham.gov.uk/citycentrecarparks
TIMES • Museum of the Jewellery Quarter: 10:30 a.m. to 5 p.m. Tuesday-Saturday.
• Newman Brothers: Opens at 10:45 a.m. Wednesday-Sunday; last entry is at 3 p.m. Tours are offered every hour.
• Pen Museum: 11 a.m. to 4 p.m. Tuesday-Saturday; 1 p.m. to 4 p.m. Sunday.
COSTS • Museum of the Jewellery Quarter: 7 British pounds for adults (about $11); 3 pounds for children ages 3-15; free for children under age 3.
• Newman Brothers: 6 pounds for adults; 4 pounds for children ages 5-16; free for children under 5. Family tickets are available: 11 pounds for one adult with up to three children; 16 pounds for two adults with up to three children.
• Pen Museum: 2 pounds for adults; free for children up to age 16.
FOOD There are several restaurants and bars in the Jewellery Quarter. The Newman Brothers museum has what it bills as a "1960s-themed factory tea room" serving hot and cold beverages.
INFORMATION • Museum of the Jewellery Quarter: www.birminghammuseums.org.uk/jewellery.
• Newman Brothers: Phone: (+44) (0) 121-233-4790; email: newmanbrothers@coffinworks.org; website: www.coffinworks.org. Book tours in advance.
• Pen Museum: www.penroom.co.uk
---
---
---