Museum traces history of small locomotives in Stuttgart
by
John Vandiver
February 24, 2016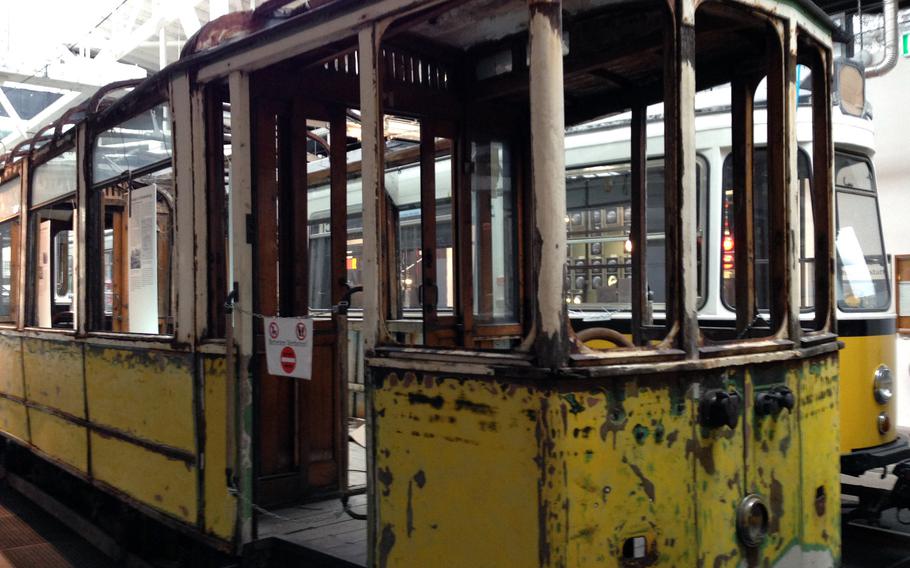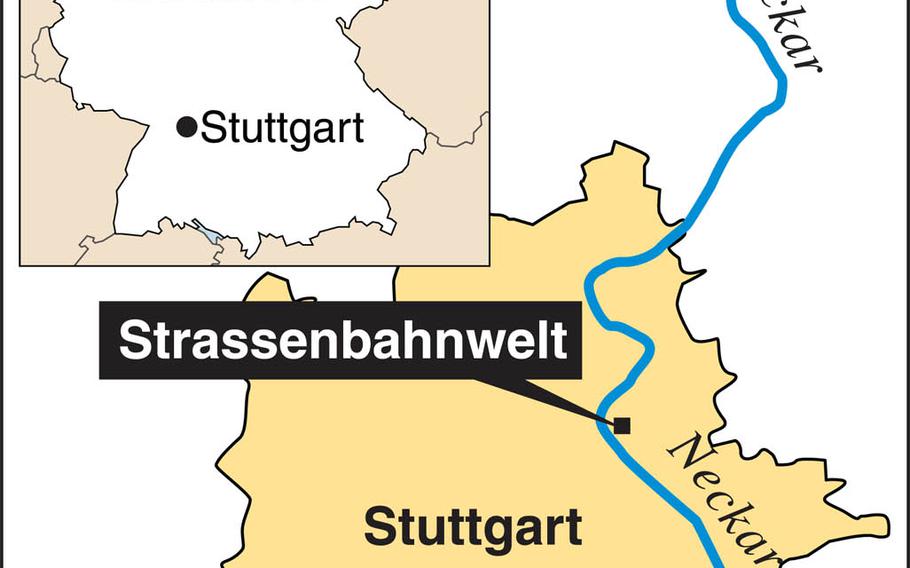 After World War II, a small group of locomotives helped bring Stuttgart, Germany, back to life.
The Allied bombing campaign over the city flattened much of it, and rubble filled the streets. Trams, even then the engine of daily life in Stuttgart, were grounded.
Enter a group of 12 electronic locomotives, which in 1946 cleared the bombed-out city center, moving much of the debris to the outskirts of town. Today, the rubble stands as a monument to the ravages of war — known as Monte Scherbelino, or Rubble Mountain, it's a popular place for visitors.
But if you want to see one of the actual locomotives that helped do the job, then you need to visit one of Stuttgart's lesser-known museums, which is dedicated to trains and streetcars.
Strassenbahnwelt, or streetcar world, in the Stuttgart district of Bad Cannstatt, features lots of old-time trams, buses and artifacts such as sections of old rail lines, that trace the city's long history of public transportation.
One of the oldest items is a carriage that was the city's first horse-drawn tram in 1868. There also is a fire-damaged World War II-era tram and a series of others that show how the cars evolved through the post-war period and into today.
Unfortunately, most of the displays are only in German, so it can be difficult to get the full technical grasp of how each car is unique. Still, the space is fun to explore, offering a chance to sit inside one of the old trams, examine the engineering underneath the cars and even play with a big model-train set.
From the museum, you can also book a short tour on one of the "old-timer" trams or buses that operate from the site, taking you on a jaunt through the city.
My favorite part of the museum, however, isn't the various trams, but rather the old photos posted around the building that show what Stuttgart looked like after being leveled by American warplanes.
One picture shows the bombed-out Schlossplatz with Stuttgart's iconic train station still standing in the distance. In those days, trams rode straight down the Koenigstrasse, the city's main shopping corridor. And in 1946, rubble covered the tracks.
Today, those train lines are underground.
Strassenbahnwelt
DIRECTIONS The museum is located at 3 Veielbrunnenweg, Stuttgart, Germany, within walking distance of the Cannstatter Wasen site, where Stuttgart's annual beer fest is held, and the U-bahn stop at Mercedesstrasse.
TIMES 10 a.m. to 5 p.m. Wednesday, Thursday and Sunday.
COSTS 5 euros (about $5.50) for adults, 3.50 euros children. A ticket that includes a tour on an "old-timer" tram or bus costs 11.50 euros for adults and 9 euros for children.
FOOD There is a small cafe on site.
INFORMATION Phone: (49) (0) 711-7885-7770; website: www.strassenbahnwelt.com (in German).