Museum's door a gateway to 1950s Germany
by
Kevin Dougherty
September 7, 2006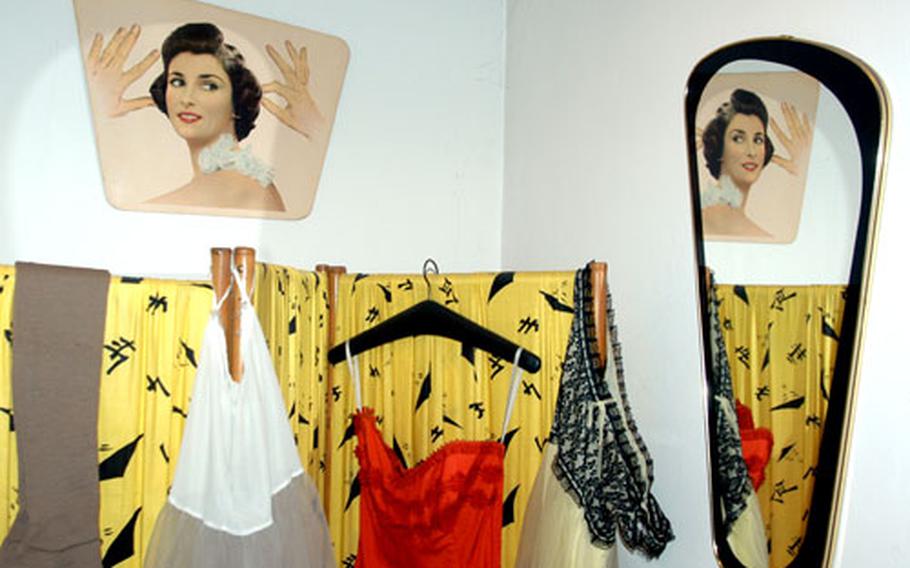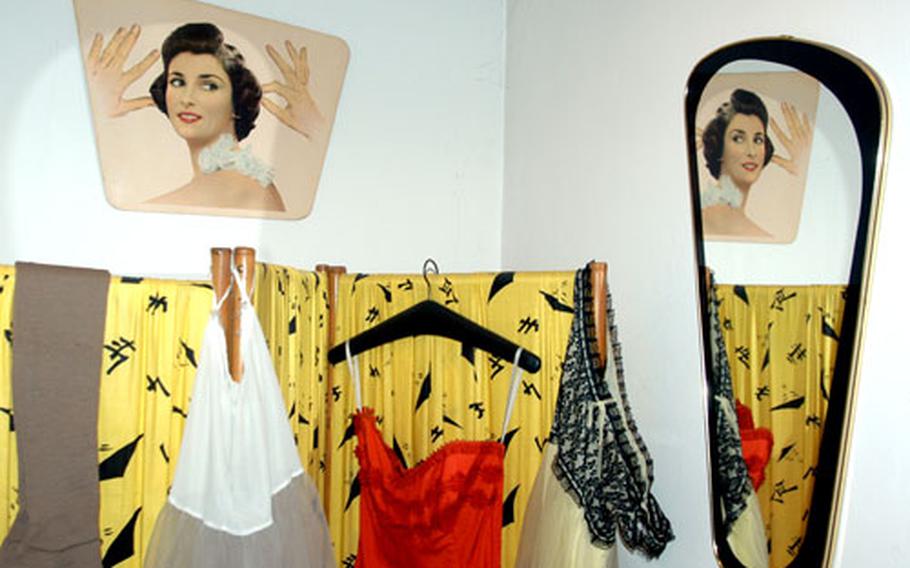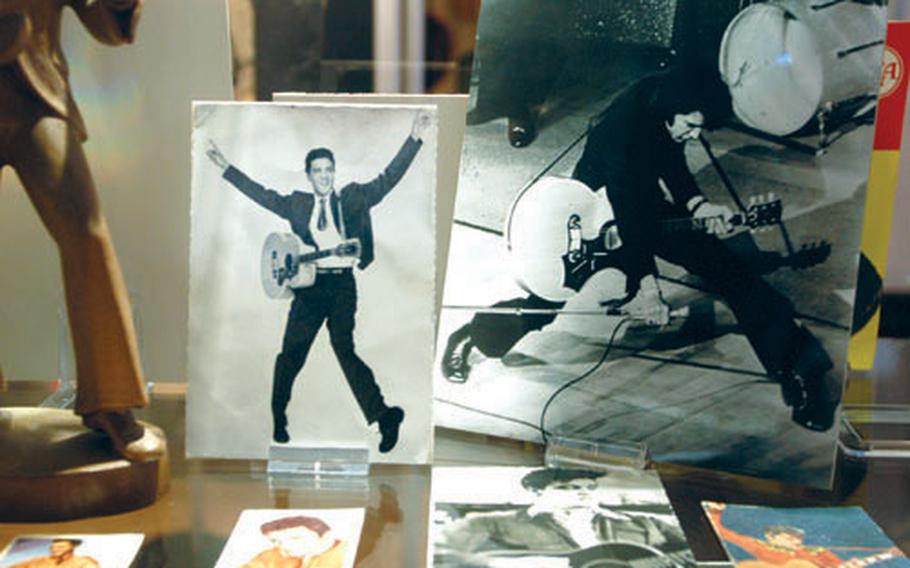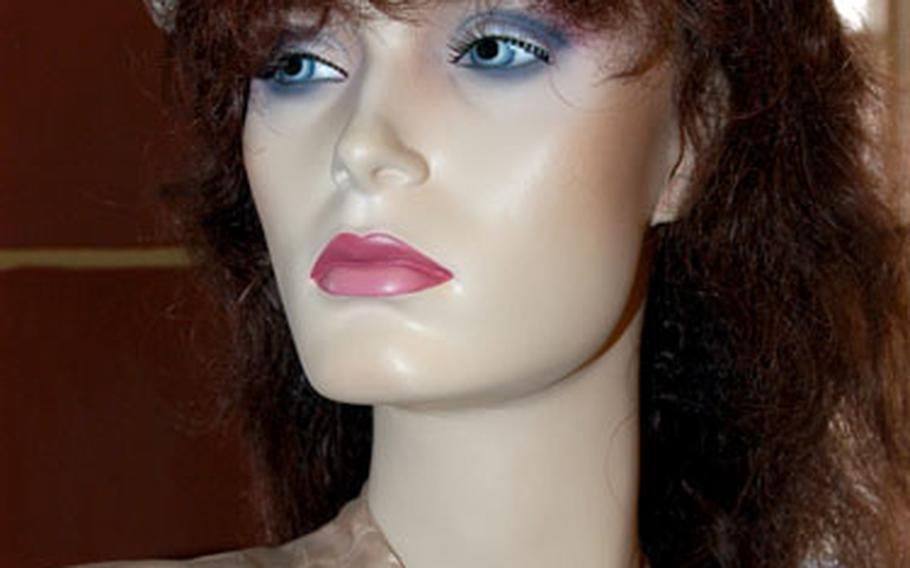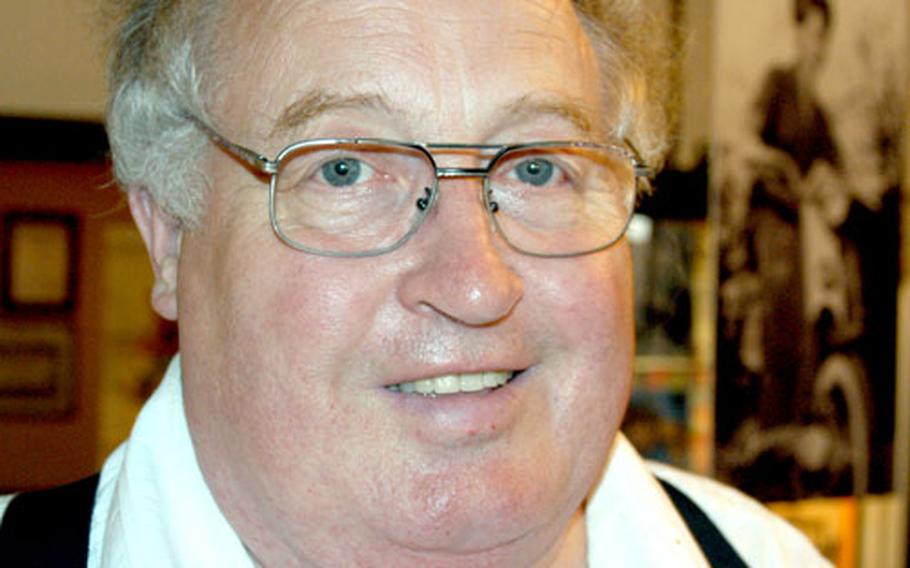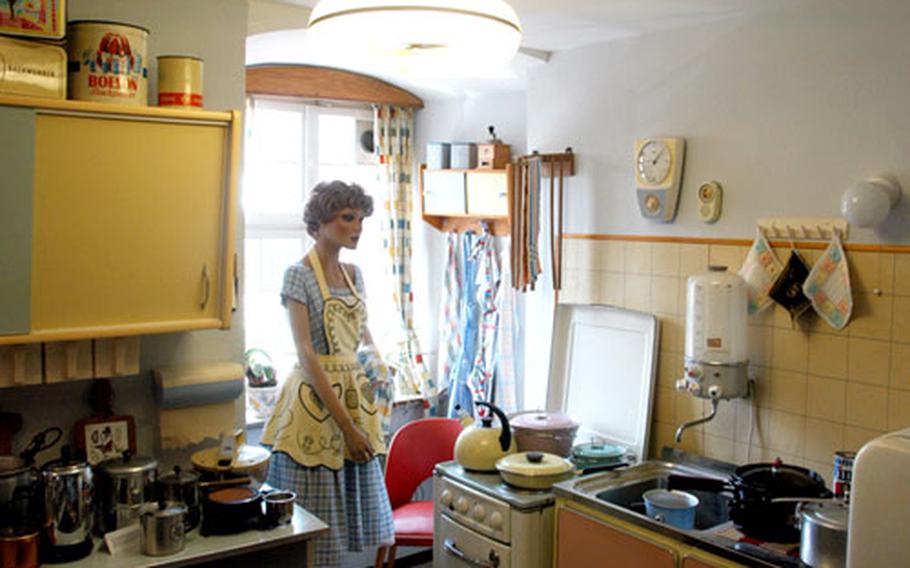 Think of it as a kitschy, little time capsule, an above-ground treasure-trove of knickknacks from a beloved but bygone era.
To walk into Walter and Else Arbeiter's museum in Büdingen, Germany, is to step back in time to the 1950s, when rooms were coated in pastels, and kidney-shaped coffee tables and vinyl records were all the rage.
"The younger generation can see what it was like to live in the 1950s," the museum's German-language brochure proclaims.
For Americans, a visit to the museum poses one basic problem. Much of what is on display harks back to life in Germany in the 1950s, not the United States.
The flip side is that the latter set the trend for the former, so most of the products and gadgets and décor mirror what existed in an American home.
The museum, called the Büdinger 50er-Jahre-Museum, is near the Marktplatz in Büdingen's old city, so a visit to it can easily be coupled with a sightseeing tour of the historic city, an interesting place in its own right.
Forged in medieval times, it's a community known for religious tolerance, education, markets, rifles and walled fortifications, sections of which still stand.
Items of interest to the Arbeiters don't go back that far. The couple began collecting 1950s memorabilia as a hobby about 20 years ago. But it seems the more they collected, the more they coveted, Walter Arbeiter said. Over time, they amassed so many items that, today, they can't put it all out. Seven years ago, the Arbeiters decided to open a museum dedicated to everyday life in the '50s.
"It started as a private collection to bring back the past," Arbeiter said as he showed a pair of visitors around. "Now it's a club with 150 members who support the museum."
The museum is fully furnished to give it that lived-in look. Mannequins are strategically placed amid a wide assortment of vintage 1950s products, clothes and wall and floor furnishings, as visitors will notice when they slip from room to room.
"Only one-tenth of our collection is here," Arbeiter said with a wave of his right hand.
Each room is redone about twice a year. In addition, there are several glass display cases that accentuate the look.
On this day, there was a large glass case in the living room devoted to Elvis Presley, who during his overseas Army assignment was stationed in Friedberg and lived in nearby Bad Nauheim, and another in the bathroom packed with a variety of beauty products.
The items currently on display range from leopard-skin chairs and jukeboxes to lingerie and pastel dishware. There's a globe that doubles as a cognac holder, an old, red scooter — but no sign of Tupperware anywhere.
Know and Go
The museum is open 2-5 p.m. Tuesday through Saturday and 10 a.m. to 5 p.m. Sundays and holidays until Oct. 31. After that, until May 1 it is open 3-5 p.m. Tuesday through Saturday and noon to 5 p.m. Sundays and holidays. Admission is 2 euros for adults, 1 euro for children and 5 euros for a family card. For more information, see www.50er-Jahre-Museum.de (in German).