Museum celebrates anniversary with 'Spirited Away' exhibit
by
Hana Kusumoto
May 29, 2003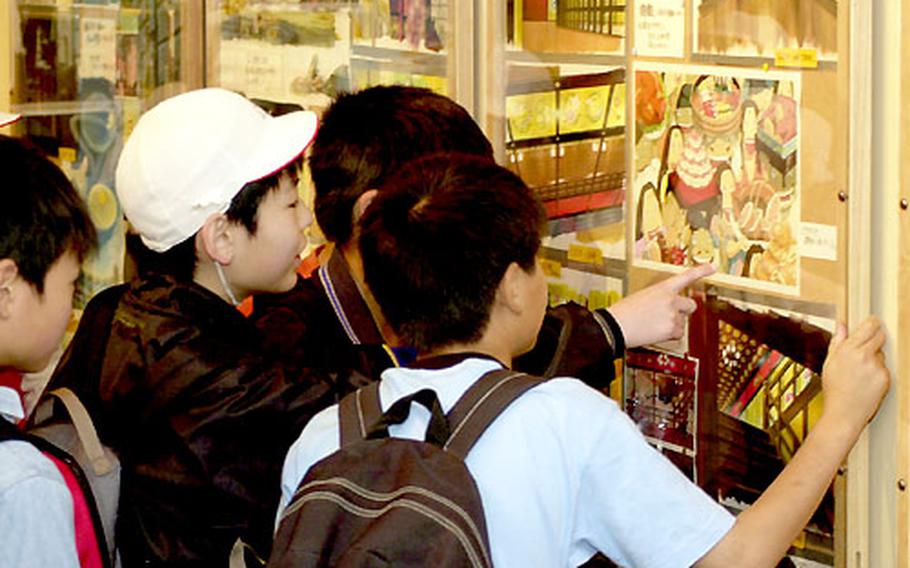 Edo-Tokyo Open Air Architectural Museum is celebrating its tenth anniversary with a special exhibit on "Spirited Away."
The highest-grossing film in Japanese cinema history, it's been shown in more than 30 countries. And its locale was inspired by the museum.
The exhibit displays everything used to create the animation, such as original drawings and rough drafts created during its year-and-a-half production.
The exhibit room's walls are filled with vividly colored illustrations from the movie, grouped by scenes. Notes in director Hayao Miyazaki's own handwriting explain difficulties he faced, as well as reasons scenes were set up in certain ways.
In the room's center sit all 250,000 pages of the original drawings and animations used for the movie — and the film's shining gold Oscar, awarded at the 2002 Academy Awards, for Best Animated Feature.
Production staff memos, schedules and drawings also are on display — as are sheafs of memos filled with drawings.
The exhibit, which runs through Aug. 31, also offers a book explaining the display in English, "Exhibiting Animation, 'Spirited Away' Special Exhibition at the Ghibli Museum, Mitake."