Munich: Viktualienmarkt brims with tradition
---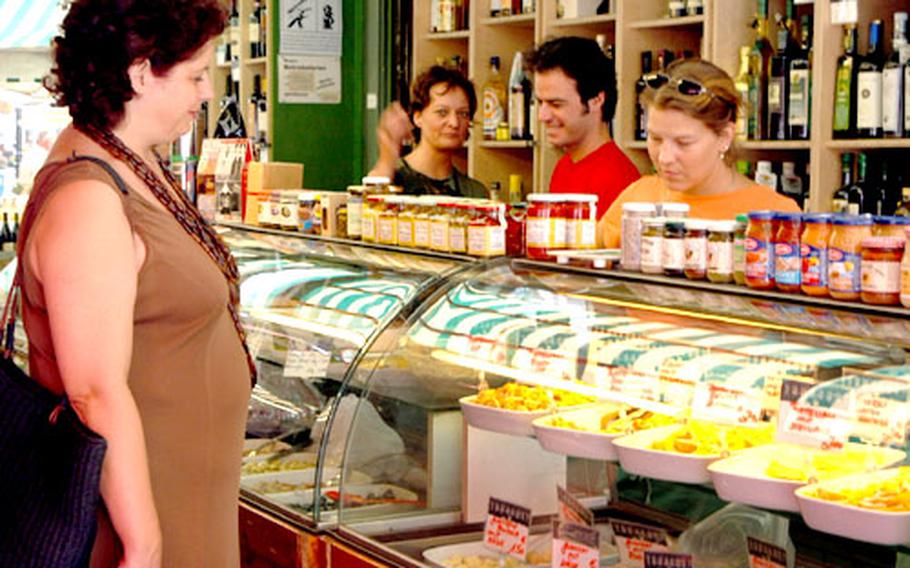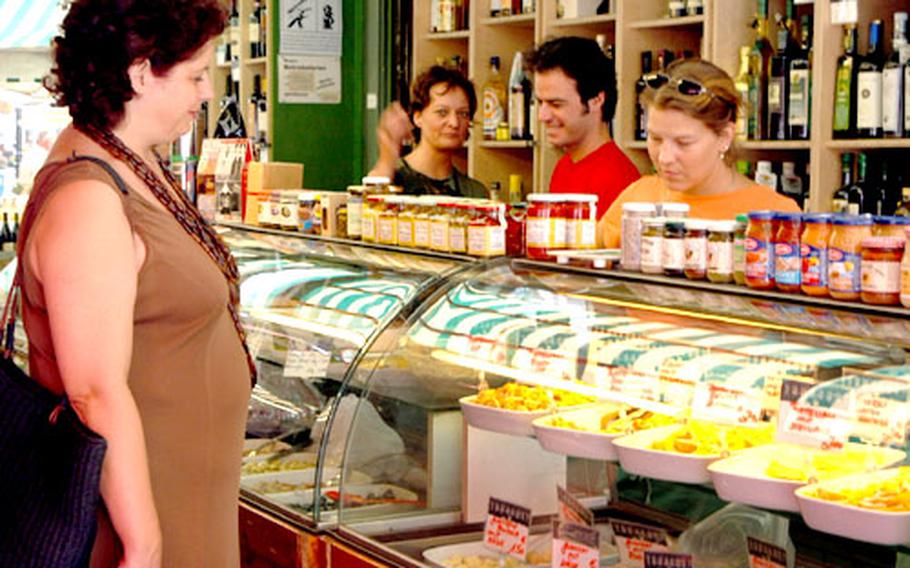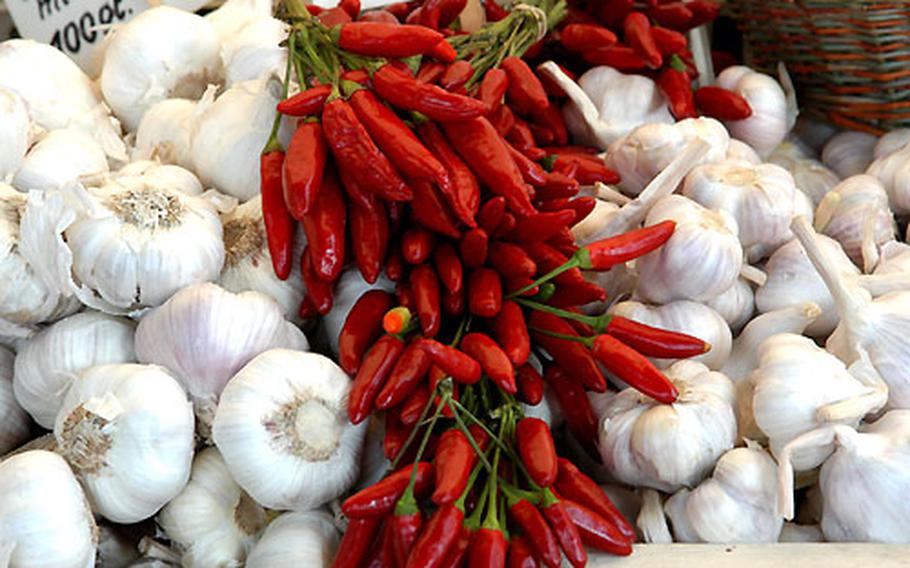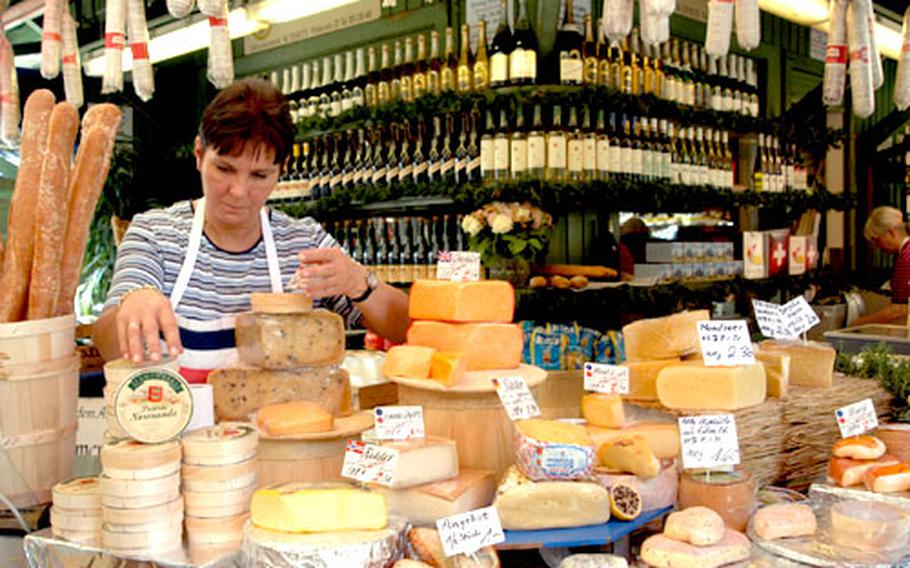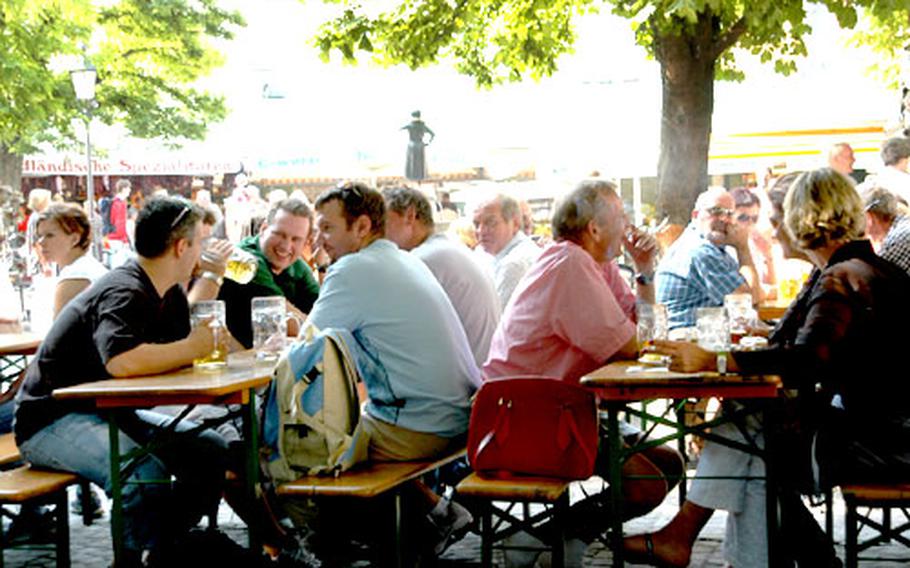 Victuals is an old word not used much in the English language meaning provisions or nourishment. The German version of the word, Viktualien, isn't used much, either.
Unless you are in Munich.
If you need provisions for a picnic or the ingredients for a gourmet meal, Viktualienmarkt is the place to find them.
Just a short walk from Marienplatz, the Viktualienmarkt has been Munich's downtown food market since 1807. Spread between fountains honoring local entertainers, the stands sell fruit, vegetables, bread, cheese, wine, sausage, herbs, spices, meat, poultry, fish and flowers.
And while you can find sheep's cheese from Turkey, olives from Greece, pasta from Italy, and pineapples from the Pacific, this is also where you will find Munich originals.
Where? At the beer garden, of course. It might be one of Munich's smallest, but it is one of the most popular, especially with the locals. Well before noon, they can be found sitting at the garden's tables, sipping their Weissbier and eating their Weisswurst (white veal sausages) with sweet mustard and a pretzel.
Like a true Münchner you can enjoy other Bavarian specialties here as well: Leberkäs (warm bologna served with a roll) or Schweinswürstel (pork sausage) with sauerkraut, washed down with a Maß (1-liter glass) of Helles (beer) or a Radler (beer mixed with lemonade).
One section has service, but otherwise, in typical beer garden fashion, it is self-service.
Besides the beer garden, there is a café, a soup bar and an espresso bar at the market.
It was by the order of King Max I of Bavaria that the Viktualienmarkt came to be. He decided that the Marienplatz, where there was a farmers market, was too small. He had some buildings torn down and the new market was established.
Known simply as Marktplatz (market place) at the time, it was not until much later that it got its present name. Expanded through much of the 19th and early 20th centuries, it was destroyed in World War II. After the war there was talk of constructing office buildings on the site — this was prime real estate in the city center, after all — but luckily wiser heads prevailed, and Viktualienmarkt remains the heart of Munich.
The Viktualienmarkt is open from 10 to 6 weekdays and from 10 to 3 Saturdays.
---
---
---
---