Munich's Oktoberfest celebrates the brew
---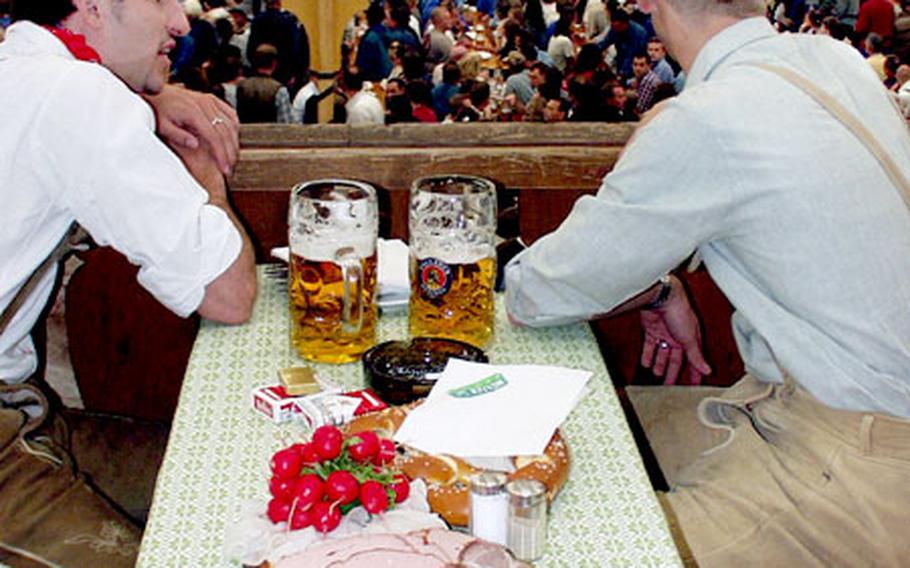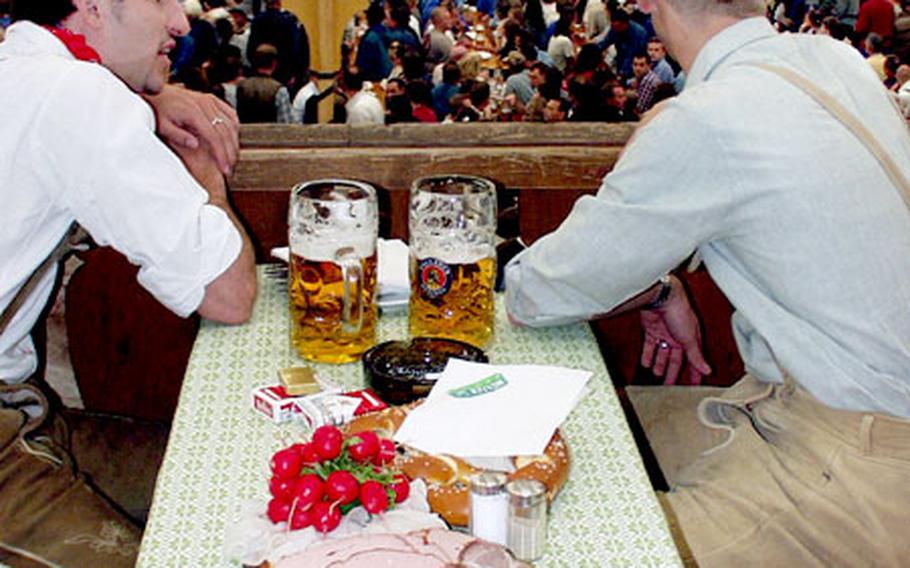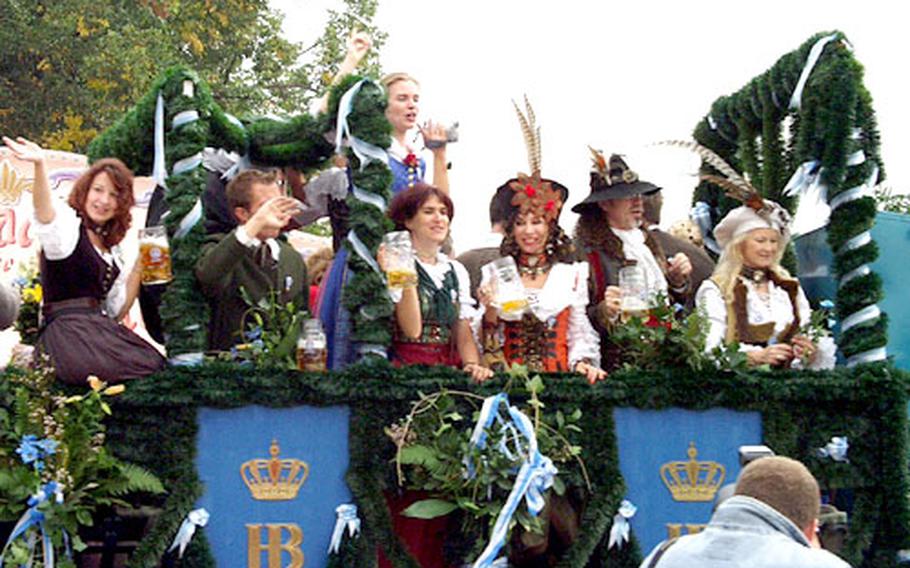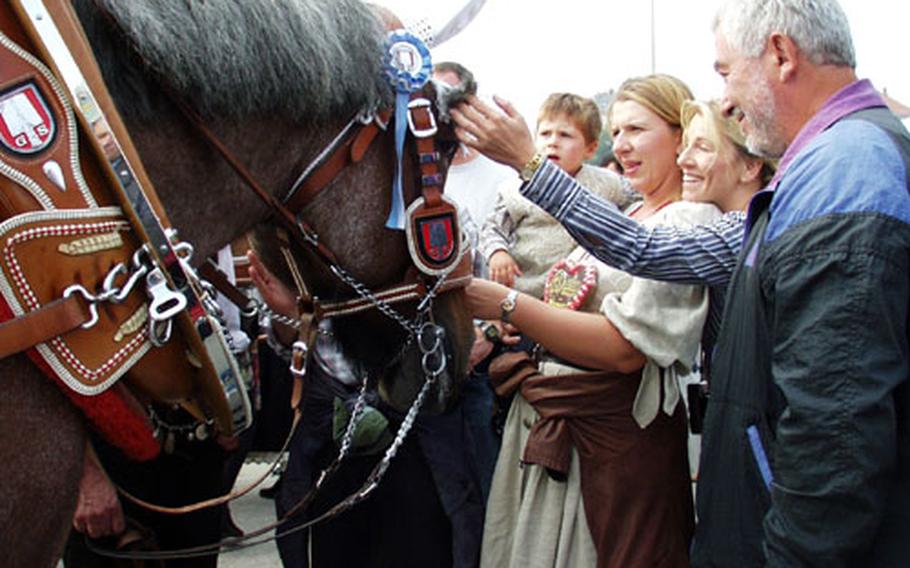 There's no better way to go native in Germany than at Oktoberfest, the Bavarian beer bash billed as the world's largest outdoor festival.
Grab those lederhosen if you're a man or your best bust-bearing dress if you're a woman (no kidding — everyone does it) and head to Munich, where the fest runs from Sept. 20-Oct. 5 this year.
The festival features 14 tents big enough for 10,000 people each. Inside are the beer kegs, hearty food, comely waitresses and up to 6 million revelers who come to party every year.
This isn't some fly-by-night soiree. Oktoberfest began in 1811 when Crown Prince Ludwig of Bavaria took Theresia of Saxony as his wife. Ludwig invited everyone in his kingdom to the celebration. It's been an annual event since.
Traditionally, the fest opens before noon on the first day with a parade by Munich's landlords and breweries on enormous mobile kegs drawn by draft horses. The revelry officially begins when the city's mayor taps the first keg.
You don't have to be of drinking age to enjoy the party, however. Oktoberfest has a huge carnival ground with roller coasters, a Ferris wheel, games of chance and food booths. However, some tour experts recommend not bringing young children to the party. Many grown-ups tend to get drunk after a few liter-glasses of brew.
Those who make their way to the fest on their own often have to be content to drink their suds on the move or wait in line at tent entrances for someone to leave a seat vacant. It's all very fluid, so to speak, so don't despair. You'll get your beer and be able to drink it, too.
One thing to keep in mind is that the sheer popularity of the event makes lodging in the city pretty tough to find at the last minute. One option is to stay in outlying communities and take mass transit to the festival. Another is to bring your camping gear and crash for the night in one of the many campgrounds in the area.
For more information on this year's fest, check out the official Web site at: www.Oktoberfest.de.
Also, check into tours with Ramstein (Germany) Tickets and Tours or other military community tour operators. RTT can be reached at: (+49) (0) 6371-47 -6330 or DSN: 480-6330/6650.
The Munich Tourist Office has a few English-speaking agents who are willing to help. The downtown Munich office can be reached from within Germany at: (+49) (0) 89-233-0300. Its booking service line is: (+49) (0) 89- 233-30-123.
Oktoberfest facts ...
¶ Liters of beer, known as a Maß, cost between 6 and 7 euros in the fest tents. A half-chicken costs about 7 euros.
¶ Many people dress in traditional German clothing for the fest — the women in the dirndl and the men in lederhosen. Don't be shy about joining in the fun. You'll fit right in.
¶ Carnival rides cost around 5 euros.
¶ Clear-glass beer mugs run about 5 euros in the fest tents. Mugs with the official Oktoberfest design on them are 12 to 13 euros.
¶ Security gets heavier as the evening wears on at the fest tents. Bouncers will search your backpack to make sure you haven't stolen your beer mug.
¶ You must be seated at a table at a tent to order a beer. You can ask a waitress to seat you or squeeze in a spot where you can find one.
— Marni McEntee
---
---
---
---