Mulhouse: Fine museums, big meals: Go inside to find town's best features
by
John Taylor
October 15, 2009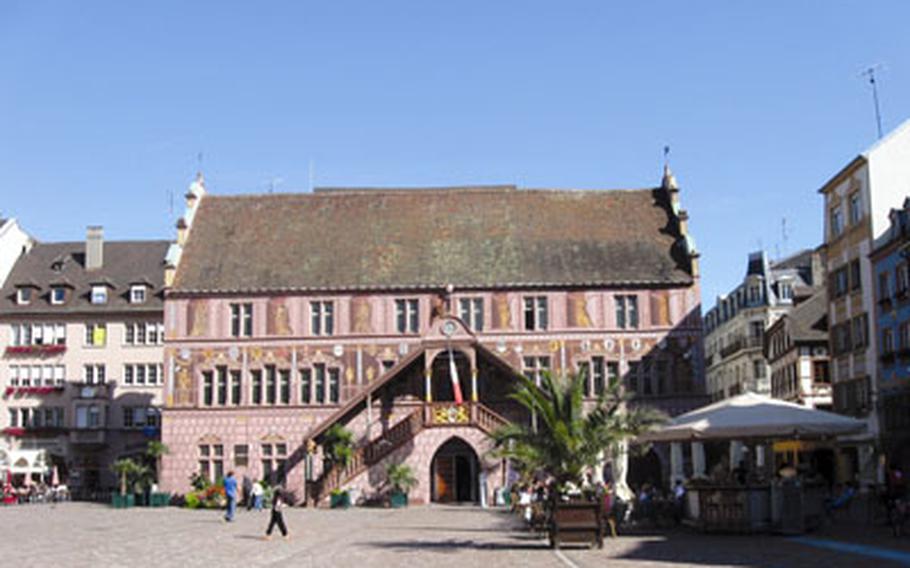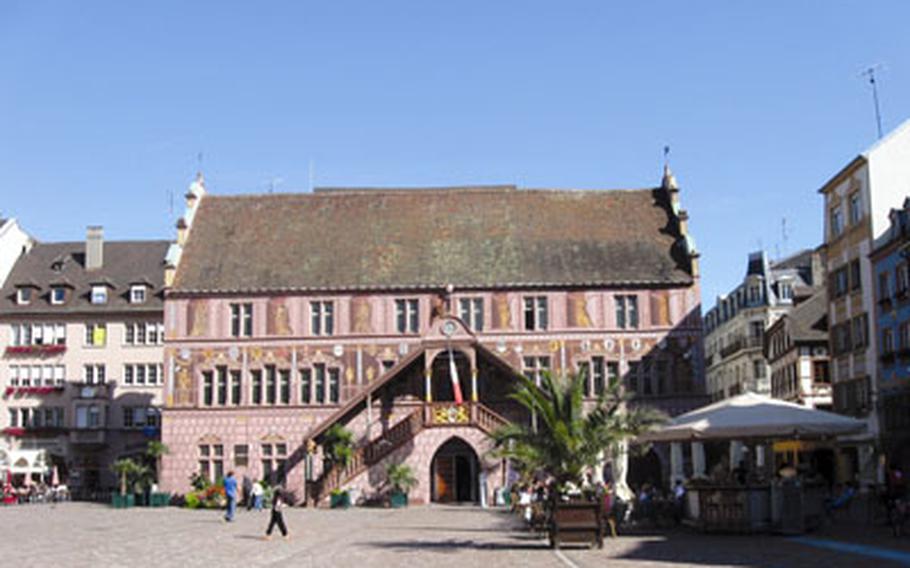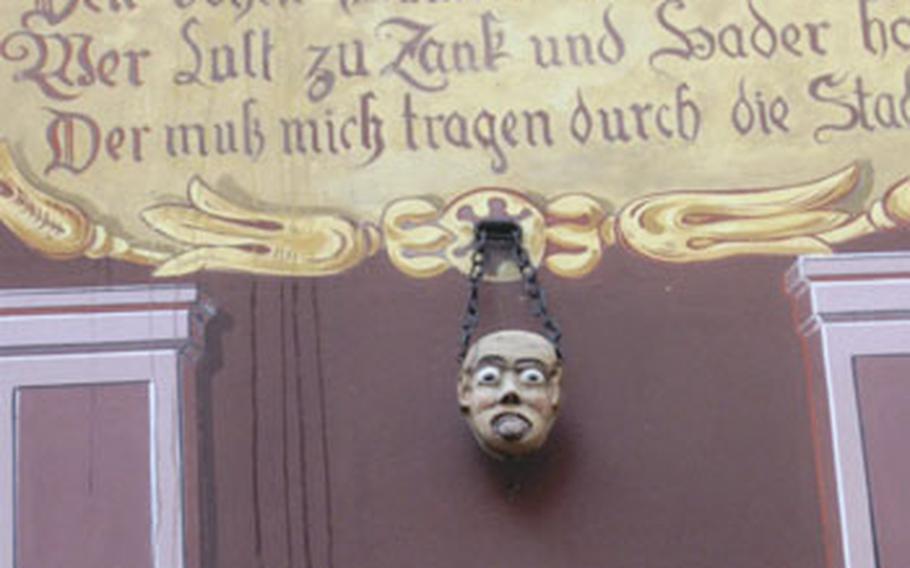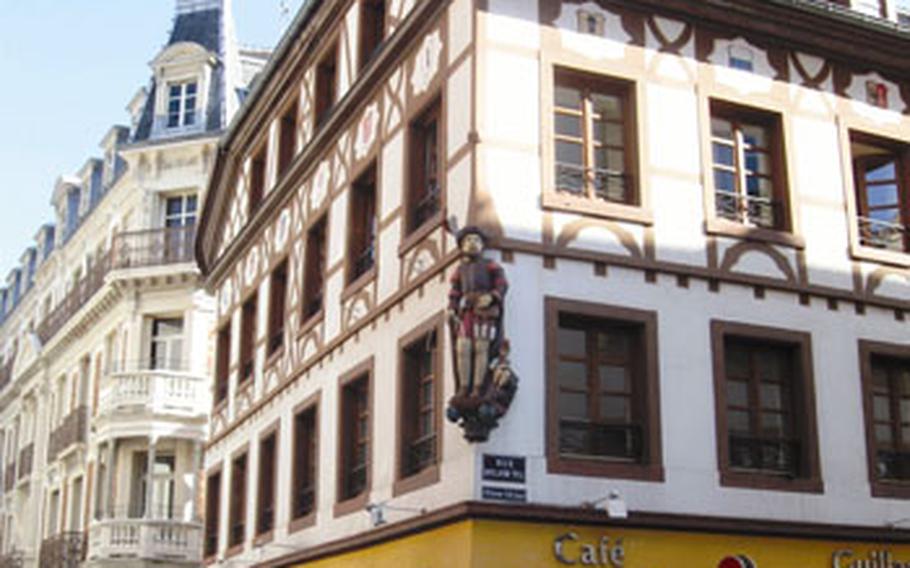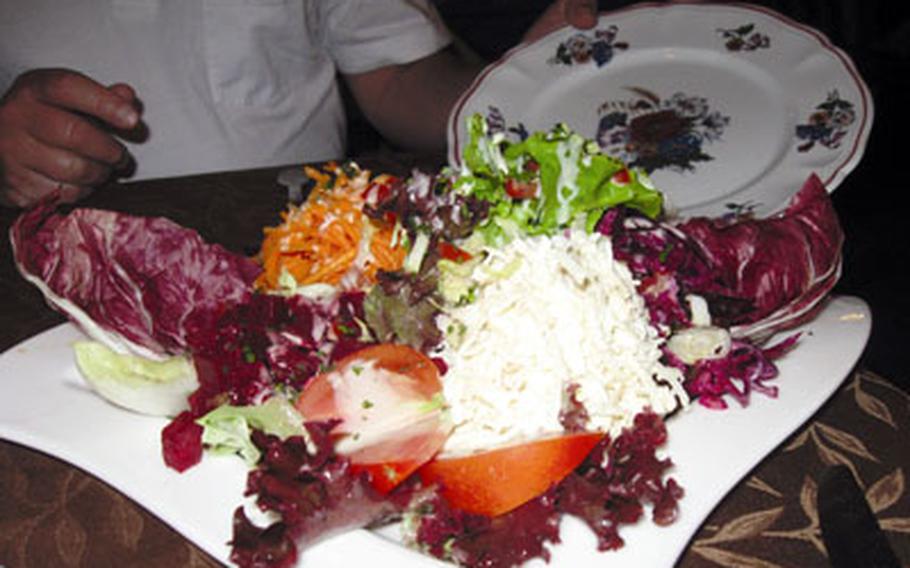 Mulhouse is probably best seen on a rainy day.
Why? Because most of its top attractions are museums. The auto, train and wall paper museums all get high marks from travel guides.
But we were there on a beautiful Labor Day weekend, and we wanted to spend most of our time outside. And while the old town's main square — Place de la Réunion — was a good place to sit and have a drink while watching the world pass by, there wasn't much else to see.
Two exceptions are the town hall and the Temple St. Étienne, both on Réunion square.
The town hall was built in 1552 and is unusual for France. Its exterior is painted to give the impression of pillars, balcony railings and statues. If you have seen the town hall in Lindau on Lake Constance along the German-Swiss border, you'll get the idea. And it is no surprise — artists from the Constance area were brought to Mulhouse (pronounced mul-OOz) to do the decorating.
On one end of the building is a large grinning stone head with bulging eyes. It resembles the "gossip stone," which those who talked too much had to wear around their necks as punishment. The Mulhouse region, which had close political and cultural ties to nearby Switzerland, adopted Calvinism and had strict rules against drunkenness, swearing, immorality and gossip.
The Swiss connection is also obvious in the city history museum inside the city hall. One of the first rooms is an assembly hall that features the coats of arms of all the Swiss cantons.
The rest of the collection covers life in the Mulhouse region during 6,000 years, starting with archaeological finds and continuing through the Alsatians' opposition to the Germans before and during World War II. Much of the exhibit seemed a bit haphazard and most explanations were in French only. But since it was free, we didn't mind skipping through large sections.
The Temple St. Étienne, a Protestant church, was built on the site of earlier churches and used parts of them, including 14th-century stained- glass windows, but the interior looks rather plain. The exterior is undergoing renovation and much of the outside was covered by scaffolding.
We ate dinner twice in Mulhouse and both times were struck by the size of the portions: They were much bigger than what we are used to in Alsace. A sign for one restaurant that specializes in local dishes, Restaurant Zum Saüwadala, featured two plump pigs holding their stomachs. We soon realized why. I ordered surlawerla, a big plate of liver and onions with spaetzle (OK, not the best choice) and there was far more than I could eat. (Its Web site is www.restaurant-sauwadala.com.)
We stayed at the Hôtel Kyriad Mulhouse Centre on the edge of the pedestrian strip, about one minute from Place de la Reunion and 30 seconds from a bakery serving breakfast. The hotel has designated parking spots in a nearby underground garage and an elevator connecting the two. It's a little hard to find the first time, but once you do, you'll be glad you did. (For details, see www.hotel-mulhouse.com; it has an English version).