Münsterland: Two-wheel travel is ideal — if you can make out the signs
---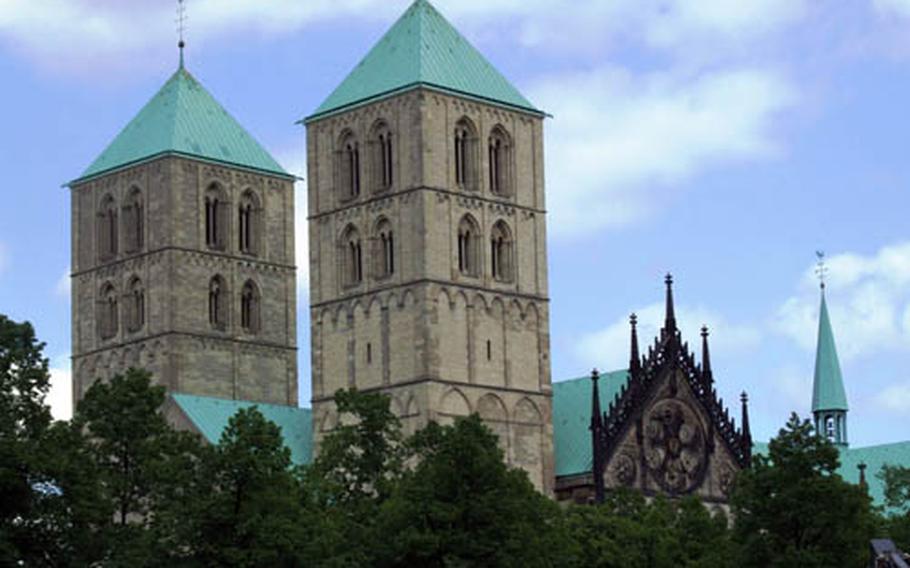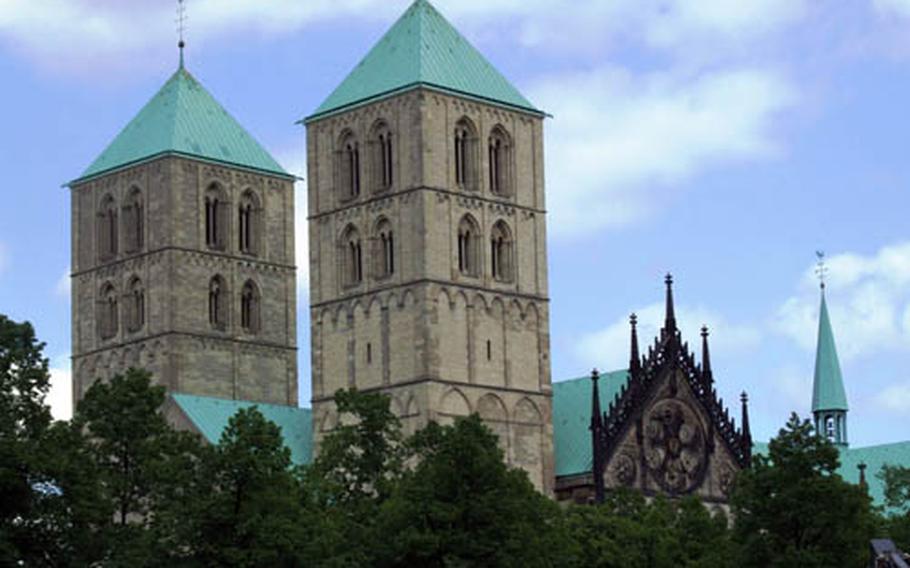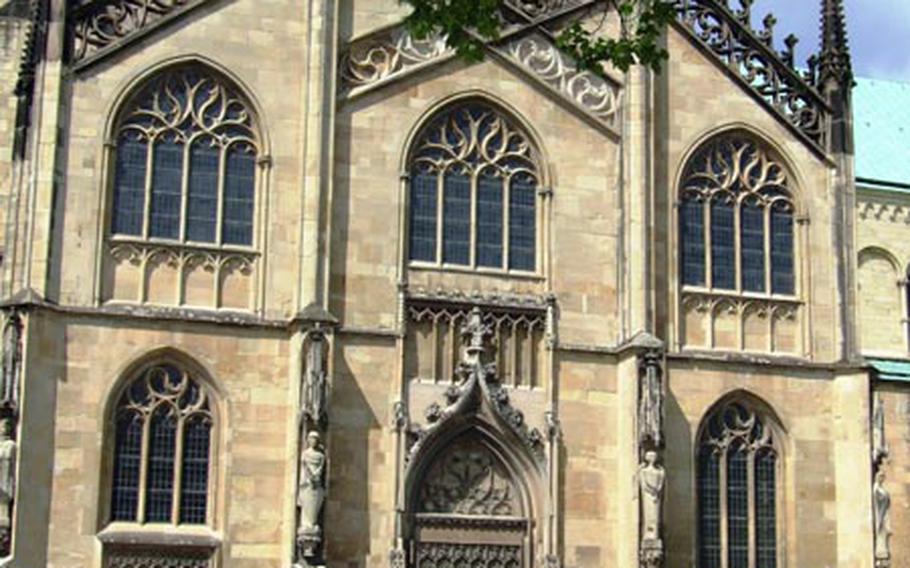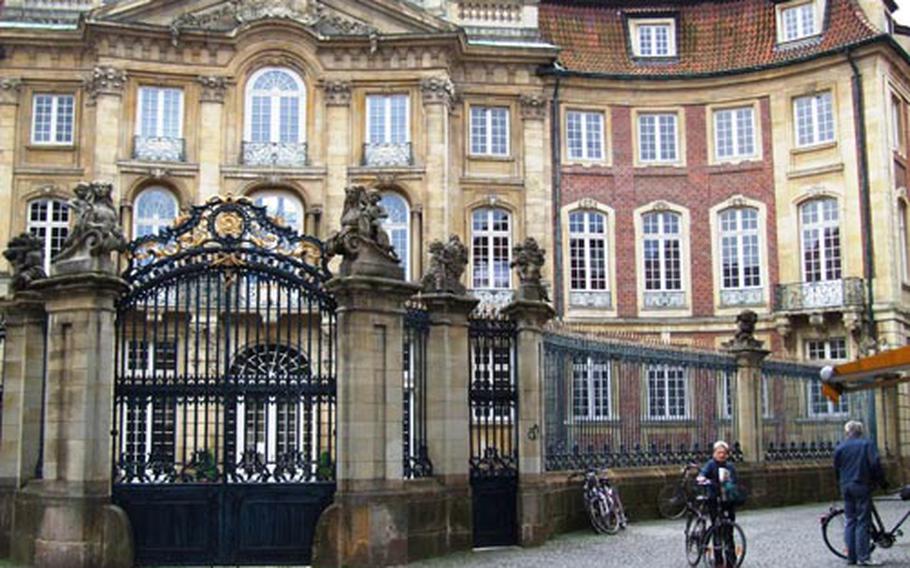 Münsterland, the area around Münster in northwestern Germany, is a cycling paradise. The terrain is primarily flat, the landscape is pretty and pastoral, and the area is filled with marked cycling routes.
My husband, Bicycle Bob, and I have pedaled extensively in southern Germany, Switzerland, Austria and France. We felt it was time to discover the north.
So we set off from Münster on a cool day in May for three days of riding, using bikes from a Radstation, a bike-rental office, in Münster. We followed several interconnecting routes that took us past picturesque castles. We had never cycled in an area where there are so many bicycle routes and numerous kinds of signs identifying them. We found it all a bit confusing, but at least the extensive network of routes keeps cyclists away from auto traffic — for the most part.
As is usual on these rides, we got off course more than once and had arguments en route. But overall, it was a pleasant experience.
Our first destination was Havixbeck and its castle, not far according to the map. We must have followed the wrong sign, as it took us awhile to get there. But it was an enjoyable ride and the castle, Burg Hülshoff, is a gem with tree branches skirting its moat and purple rhododendron filling in with bold color.
Many of the region's Wasserburgen, or water castles, were built in the 12th century as wooden strongholds on artificial hills protected by an offensive wall and a moat. By the 16th century, wood gave way to stone, but surrounding lagoons or moats remained a feature of these fortresses. Some are open to visitors. The beautiful settings make all worth photos.
We rode on from Havixbeck, hoping to make it to Billerbeck for lunch. The journey was a delight through forests, fields with dozens of wind generators, neighborhoods with picture-perfect brick houses and more gardens awash in colorful blooming shrubs. There were a few sections where we had to downshift, but these were not major hills.
We reached a point where one sign said it was four kilometers to Billerbeck, while another pointed to Coesfeld, our next stop after Billerbeck, in another direction. We opted to head on to Coesfeld, hoping to make it in time for lunch before the restaurants closed at 2 p.m. En route we came upon too many intersections where there was no mention of Coesfeld. A compass would have helped, but having none, we sought help from a woman walking her dog. She directed us to a path through a dense forest reminiscent of Robin Hood, and even though we poured on the steam,we didn't pull into Coesfeld until 2:30 p.m., tired and famished and the restaurants closed. Fortunately there was a Chinese stand still open where we had a three-course Asian menu for a mere 8.50 euros.
Finding the right route to Velen was easy, thanks to a woman on a bicycle who rode with us to the point where we picked up the marked path. In Velen, we not only took pictures of the castle, but also spent the night in it.
SportSchloss Velen hotel is a classy place, well appreciated after a long day of cycling. We were too tired to take advantage of the pool and sauna. The hotel dining room looked a bit too fancy for us (not to mention expensive), so we left the castle grounds, walked a bit along a road and came across a pizzeria.
We headed to Nordkirchen the next day, following a route that led through farmland to several towns and past two castles. On the map, I had noticed a wild-horse track/park not far off the course. As an animal lover, I felt we should make a detour to take in the horses.
According to the map we should have been able to get there by bicycle route, but the route ended, dumping us on a narrow, busy road. Bicycle Bob was not happy. As we continued down the road with mammoth trucks, motorcycles and buses coming too close for comfort, he grew unhappier. I was nervous. This had been my decision.
We reached an entrance to the Wildpferdebahn, a fenced area with a locked gate. A bus pulled in behind us, and the driver got out to unlock the gate. I explained that we would like to follow him into the park. No way. He was adamant. We needed permission from the forest department in a city many miles away, he said in not-too-pleasant tones. I pleaded, saying I was a journalist and this was important for my article. He was not impressed.
By this time, Bicycle Bob was furious. Our only option was to get back on that horrible road, which we had not liked the first time. We rode on and on. Would it ever end? The heavy traffic was getting to me, too.
Fortunately we made it safely to a town and found a sign for a bike route that got us away from the road.
Every bike trip seems to have its misadventure, but it was soon forgotten as the rest of the day was perfect. We did not get lost. We visited two remarkable castles: Burg Vischering and Burg Lüdinghausen. The day ended at Schloss Nordkirchen, known as the Versailles of Westphalia, a sprawling palace built in the 18th century and patterned after the famous French castle. We were too late to tour the interior, but the gardens were lovely.
Our hotel, Plettenberger Hof in Nordkirchen, had a wonderful beer garden, the perfect place for a rest after a day of pedaling. The next day we rode, mainly through flat fields, back to Münster and had no problems with routes or signs. We turned in our bikes at Radstation and celebrated the end of our adventure — some 180 kilometers in the saddle — with an ice cream cone.
Photojournalist Leah Larkin is a member of the Society of American Travel Writers and lives in France. Contact her through www.leahlarkin.com.
Know and Go• We rented bikes from a Radstation in front of the train station in Münster. The bikes are sturdy, seven-gear models with both pedal and hand brakes. Cost: 7 euros per day; 16 euros for three days.
• SportSchloss Velen hotel, Schlossplatz 1, Velen, has double rooms from 138 euros, including ample breakfast buffet and use of pool, sauna and steam room. www.sportschlossvelen.de
• Plettenberger Hof, Schlossstrasse 28, Nordkirchen, has double rooms from 74 euros, including breakfast. www.plettenberger-hof.de..
• The Münsterland Tourist Office has brochures with suggestions for rides of varying lengths in the region(www.muensterland-tourismus.de).
• For more information on the 100-castle route (we cycled part of it) see www.100-schloesser-route.de, in German and Dutch. Bicycle maps of the area are available at local bookstores and some newspaper/postcard shops.
To avoid getting off course, carry a compass. We did not, and it would have helped where signs were missing.
— Leah Larkin
---
---
---
---