Montmartre: Love is all around
by
Anita Powell
February 9, 2006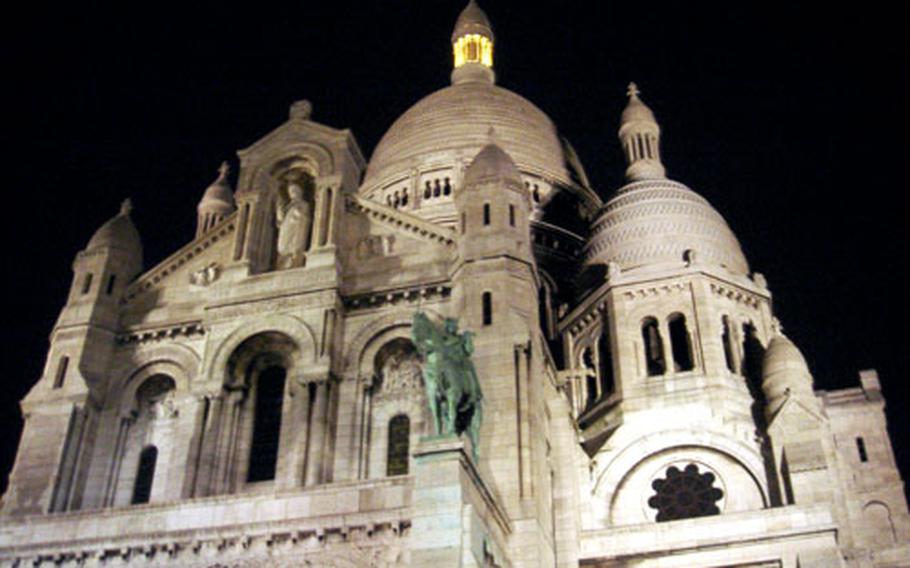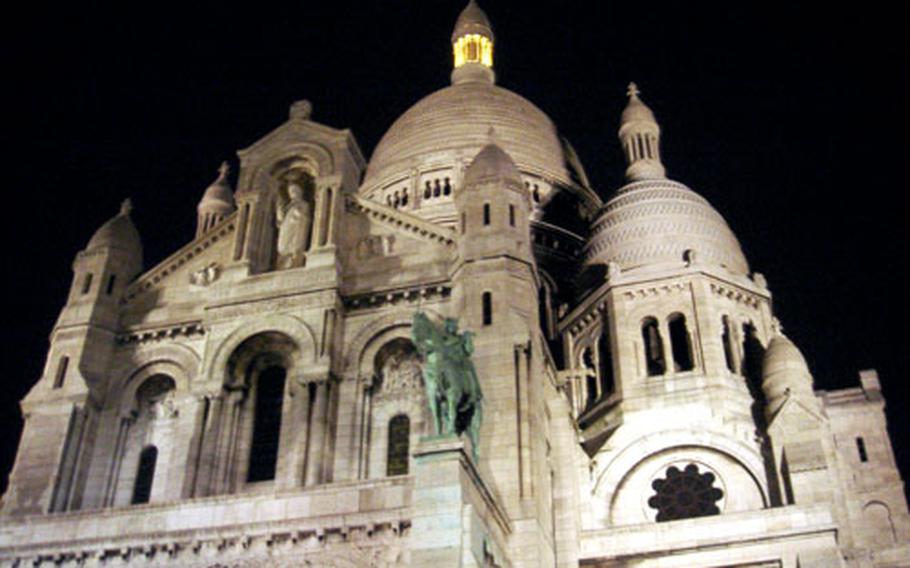 No discussion of romantic destinations is complete without Paris.
Sure, if you go there, you are likely to find too much traffic, exorbitant prices, tiny hotel rooms and a damp, bitter cold.
But you're also likely to find romance, especially if you get away from the tourist-packed Eiffel Tower, the Seine-side cafes with menus in 14 languages (and paltry sandwiches that cost 14 times what they should), the commercialism of the Champs-Elysées and the club-scene madness of Montparnasse.
Instead, head to Montmartre.
This northern neighborhood with crooked streets and twisted alleyways has more romance per capita than perhaps any other part of Paris other than the Marais.
But unlike the Marais, Montmartre is a seedy, rough- around-the- edges gem where lovers-on-the-cheap can take in the experience without losing their life savings.
No trip to Montmartre is complete without a walk to the Sacré Coeur, a glorious arabesque cathedral that offers a spectacular view of the city. Montmartre is littered with little museums, interesting cafes and restaurants and great boutique shopping — though if you want to get the most for your euro, steer clear of the cafes and shops around the Place du Tertre and prowl the smaller streets for a wealth of cheap (well, cheap for Paris) options.
The area is also known as the pulsing heartbeat of the Algerian and Moroccan diaspora. Fabric shops abound around the Rue de Clignancourt, as do tiny, family- owned bars where locals gather and argue in French. Don't speak the language of love? That pidgin Arabic you learned downrange is sure to win a smile from the area's African émigrés.
And there's always time for a nighttime stroll along the infinitely fun and seedy Boulevard de Rochechouart, home to the infamous Moulin Rouge, a multitude of streetside bakery stands and an impressive array of red-neon-lit establishments, including one that requires no translation: the Sexodrome.
But if the Sexodrome isn't your thing, sophistication is readily available. Head across the street with your lover and into the classier, slightly more expensive, 9th Arrondissement, where you can snuggle into a cozy wine bar and whisper sweet nothings.
Learn more on the Web at virtualtourist.com.