Montalcino: This is your Tuscan happy place
by
Sandra Jontz
March 1, 2012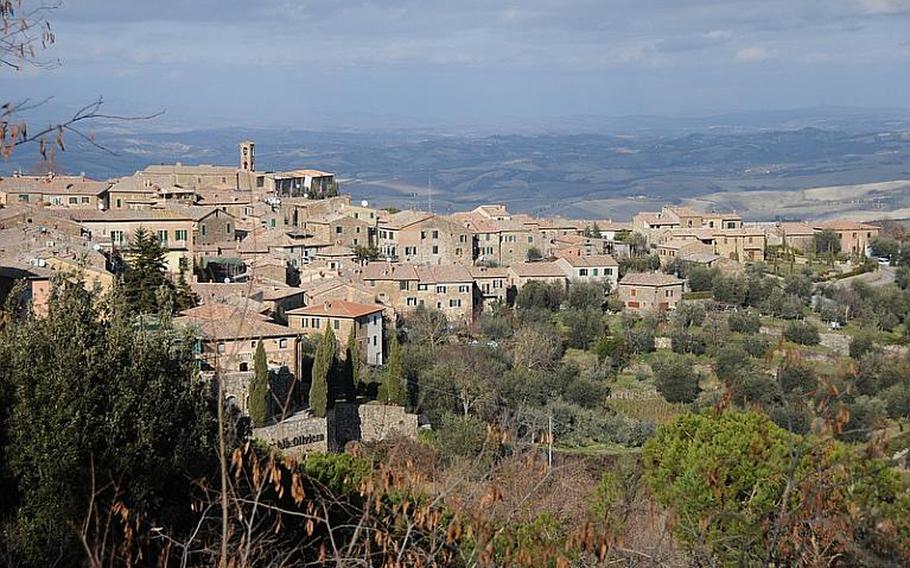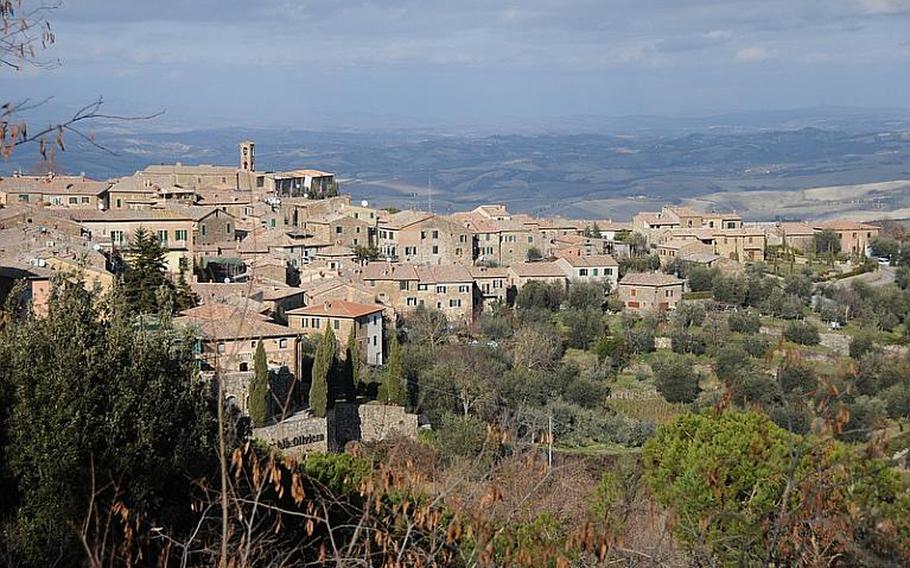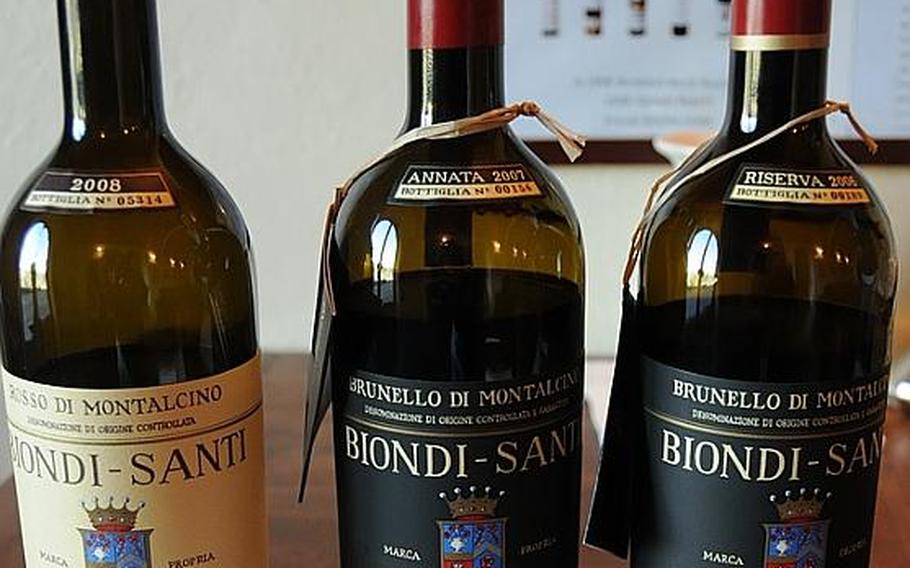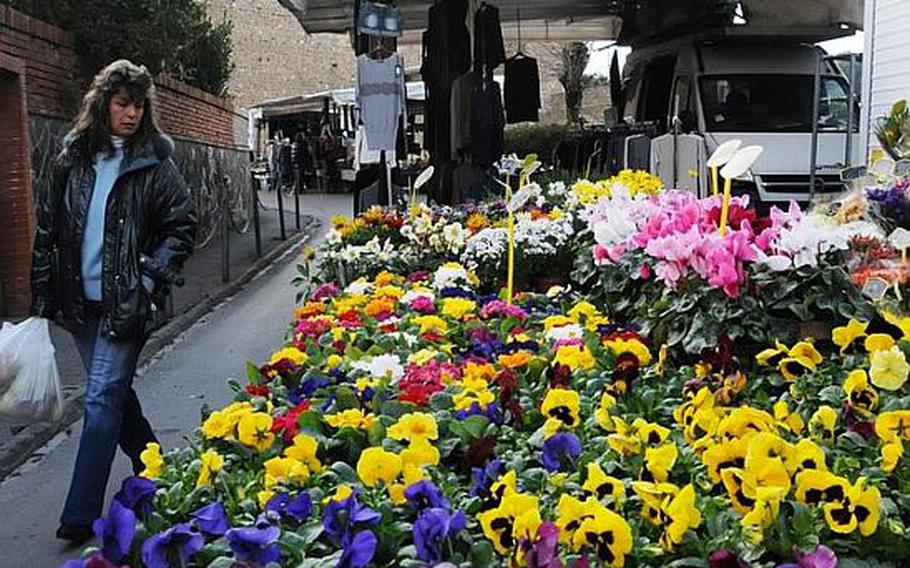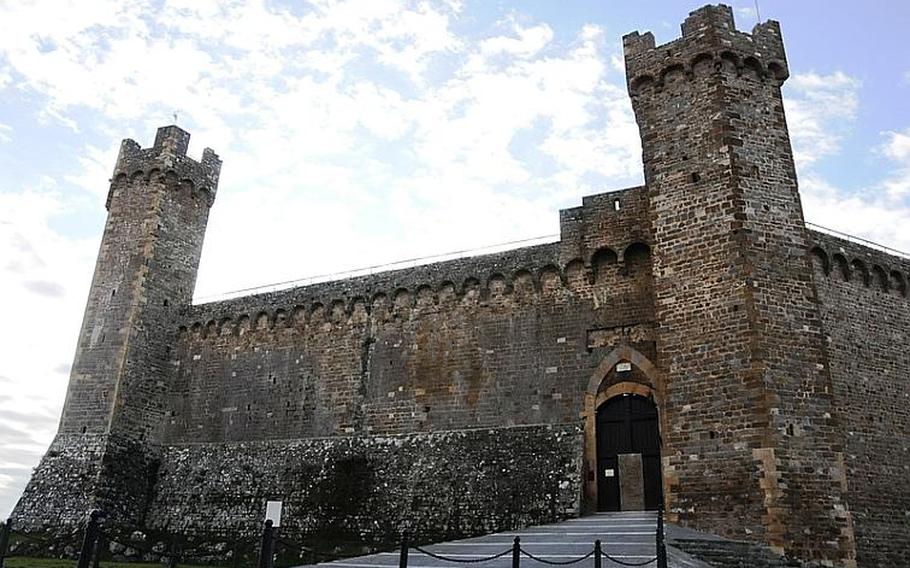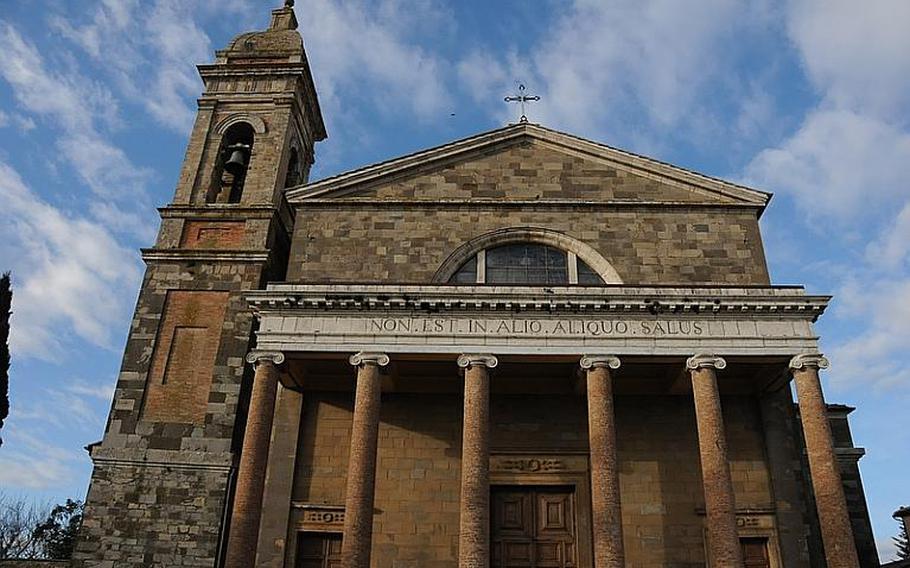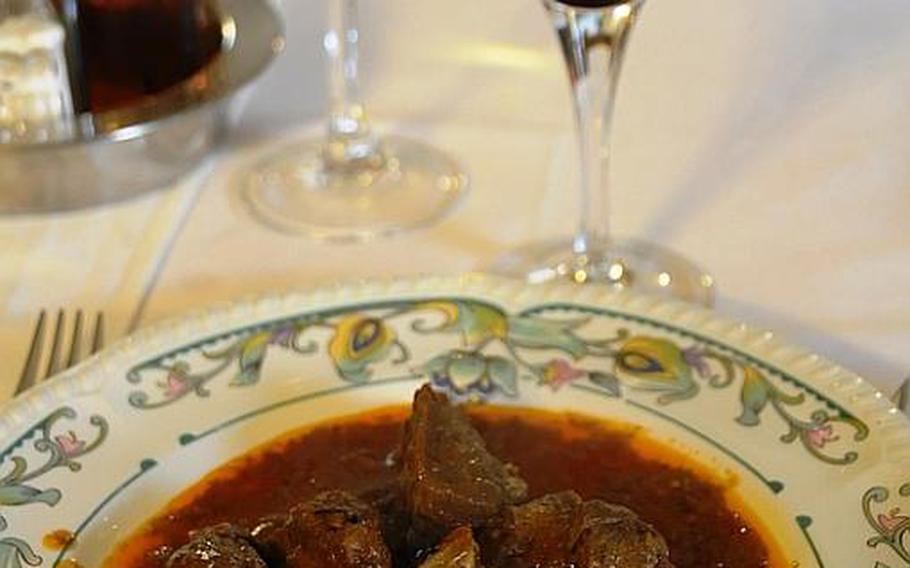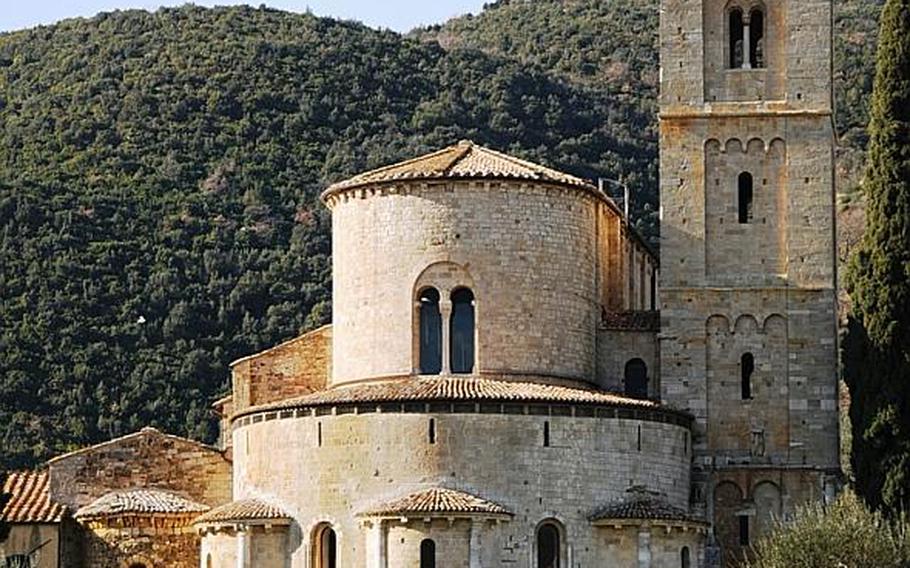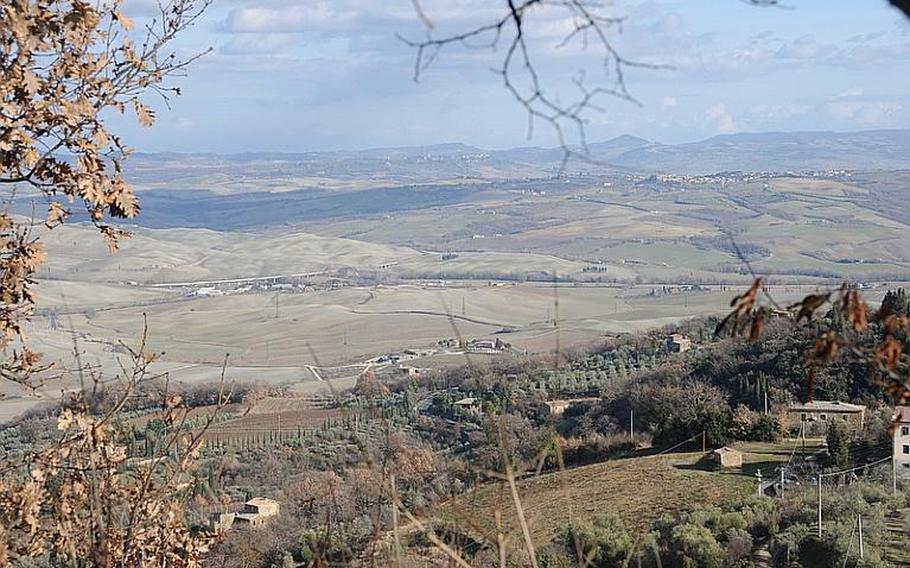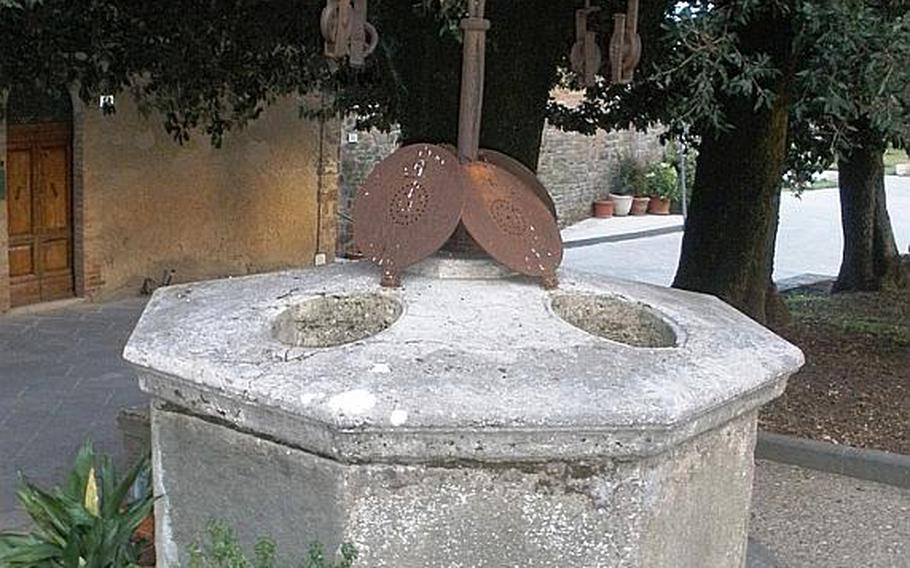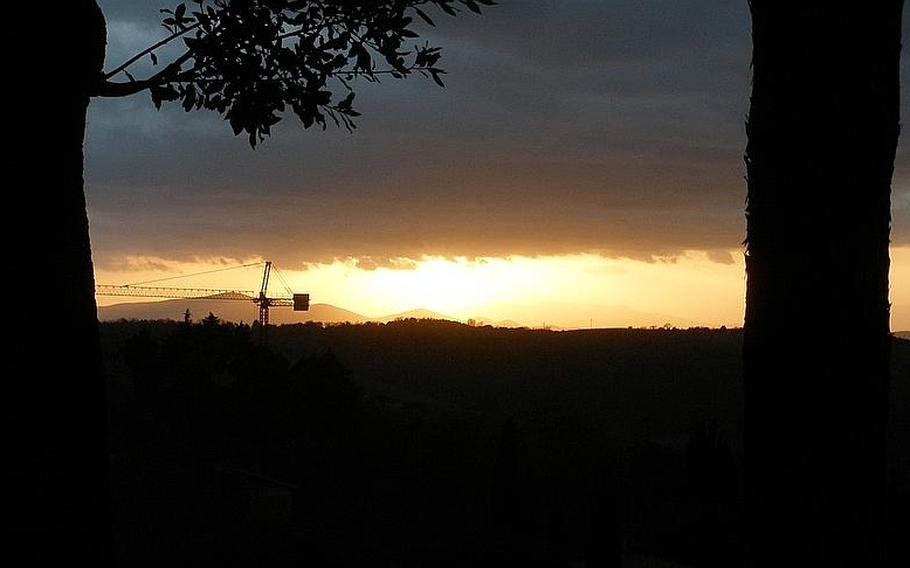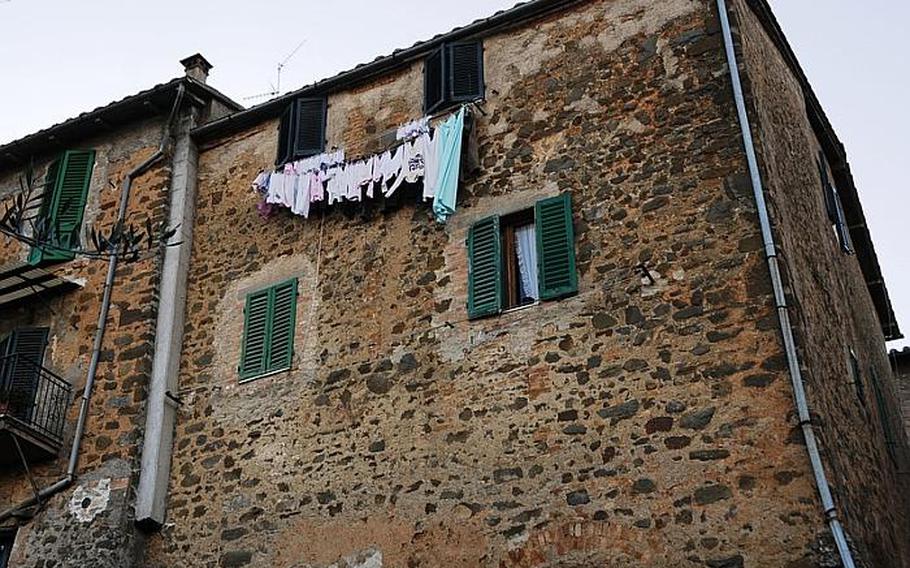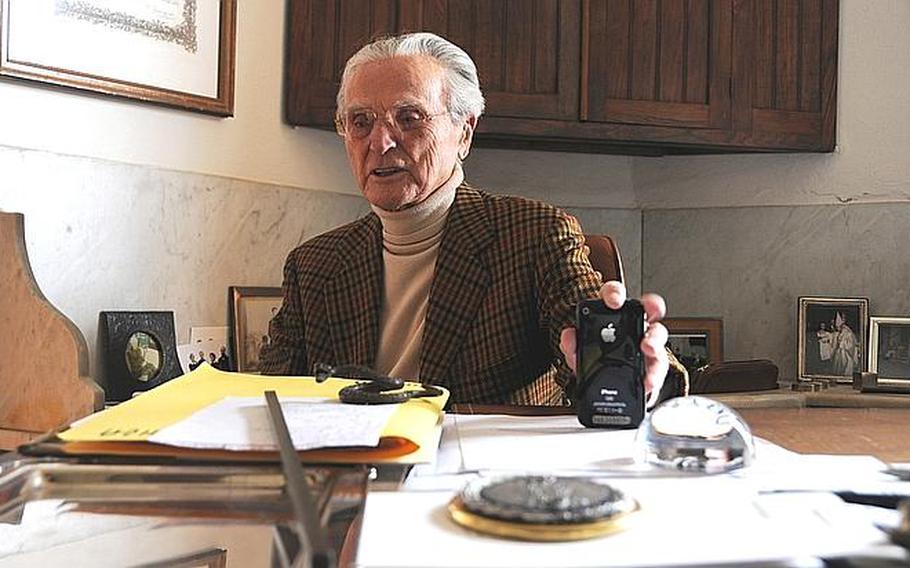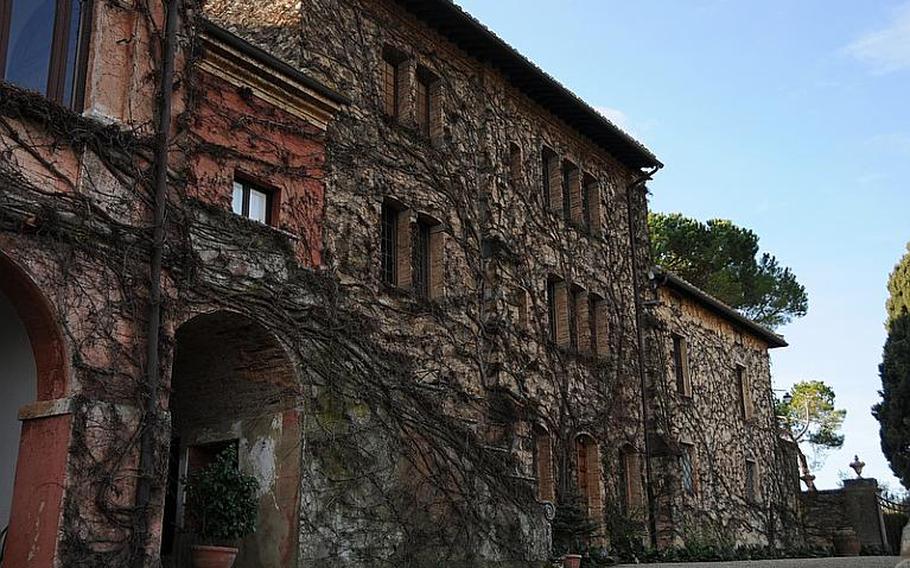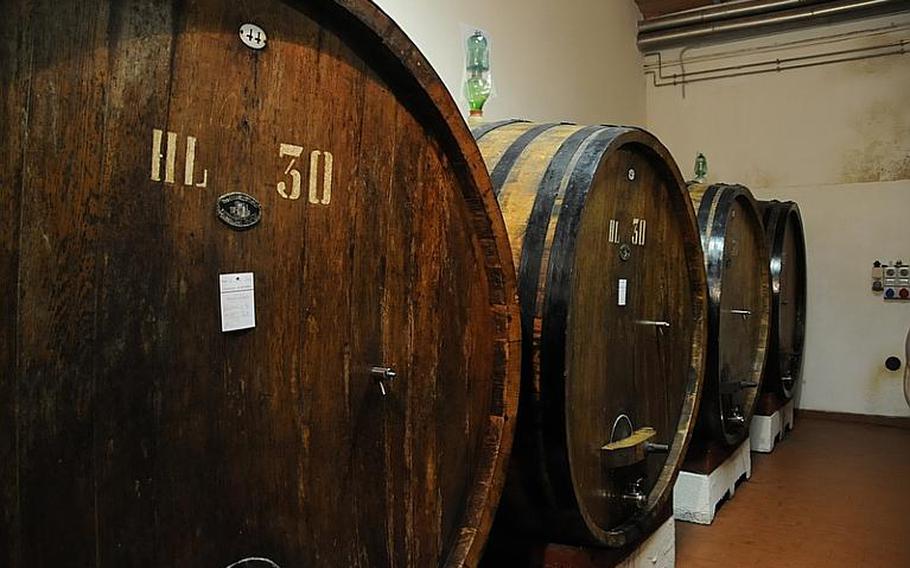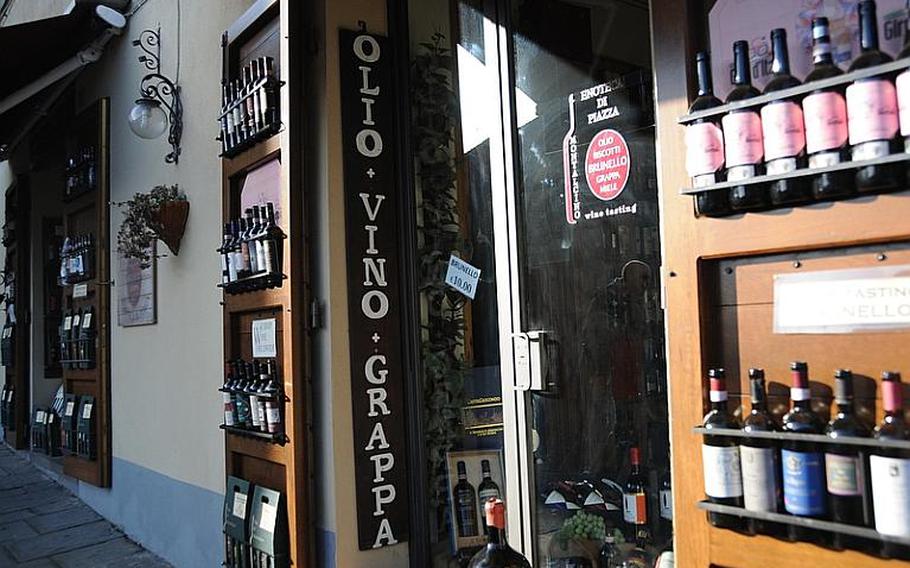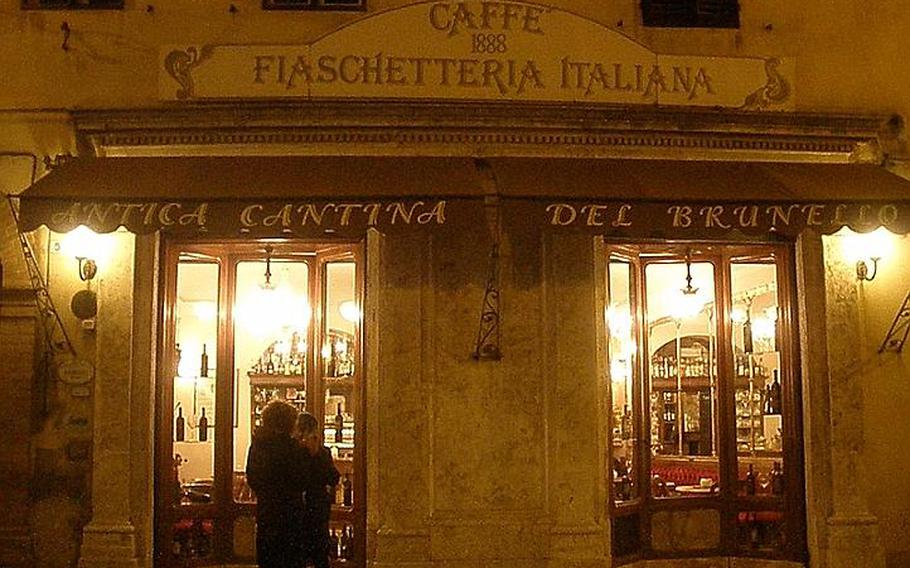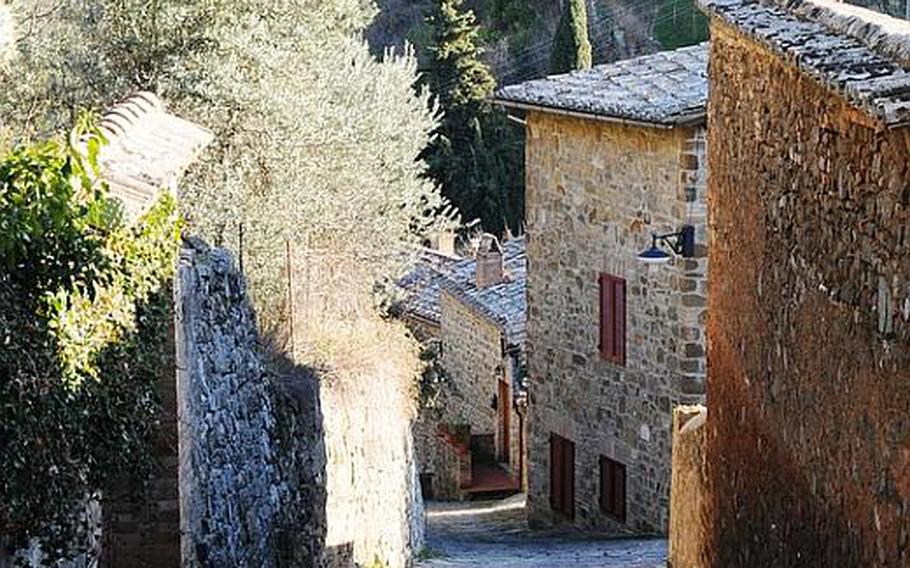 For a sliver of time, during a recent long holiday weekend, I found myself spelling happiness differently from anyone else — varying letters strung together to form the name of an ancient Etruscan hilltop town that, for three days, for me, became synonymous with happiness.
Montalcino.
I love Tuscany — a retreat from the frenzied life of Naples, where I reside. It's a refuge, a quick getaway to recharge the batteries, if you will. I already had fallen for the neighboring hilltop town of Montepulciano, larger and perhaps better known, and I adore the Chianti region (though not so much its wine). The leather markets of Florence are unparalleled.
Then I discovered Montalcino.
Happiness.
The area is surrounded by vineyards. How can one not love that? And they are vineyards that produce one of my favorite wines: Brunello di Montalcino.
One particular long weekend began with a tour of a winery. In the hills of Tuscany, where else would you begin? (Rhetorical question — but in case you needed an answer: nowhere. A winery is where to begin.)
There are many from which to choose; I drove up the cypress-lined driveway to Il Greppo, the estate that houses the now-famous Biondi Santi winery — the very family credited with producing the first bottle of Brunello di Montalcio in 1888, director Franco Biondi Santi, 90, said during an interview.
Franco Santi's grandfather, Ferruccio Biondi Santi, began making the wine using 100 percent Sangiovese grapes indigenous to the region. Ferruccio Santi also improved on a bottling and preservation technique started two generations earlier by Clemente Santi, who harvested the grapes earlier in the season than usual, thus paving the way for producing a wine that can be preserved for decades, if not centuries.
Franco says he uses the same techniques his ancestors used 124 years ago — why mess with perfection, says the man who started working in the family cantina in 1930. The family's Brunello Riserva, for example, is exclusively produced with grapes from vines that are 25 years old or older. It also relies on the right amount of rain, because artificial irrigation systems are not permitted if the wines are to be true Brunellos.
In 1999, Wine Spectator magazine classified the 1955 Brunello Riserva Biondi Santi among the editors' "dream dozen" as one of the 12 best wines of the 20th century.
While an entire weekend could be devoted to touring Brunello-producing vineyards, Montalcino and neighboring Castelnuovo dell'Abate offer tourists some spectacular alternatives.
Montalcino's hilltop perch offers visitors stunning views over the Asso, Ombrone and Arbia valleys of Tuscany, and throughout the town, the cobblestone roads — some rather steep — wind between and around stone houses, churches and quaint shops.
The pentagonal-shaped fortress of Montalcino sits at the highest point of the town and was built in 1361. Some of the town's pre-existing walls were made part of the fortress, which houses — you guessed it — a wine shop.
In Castelnuovo dell'Abate, about five miles from Montalcino, visitors can tour, by appointment, the Abbey of Saint Antimo, which traces its origins to a small oratory built in 352 and is said to be one of the most beautiful Romanesque churches in Italy.
DirectionsFrom Naples, take the A1 Autostrade north past Rome. Take the Chiusi-Chianciano Terme exit and follow signs for Chiusi-Chianciano Terme or Montepulciano until you see signs for Montalcino.
TimesMost winery visits and wine tastings require an appointment, so look on the website of the winery you wish to visit for information.
CostsCosts vary, so the website of the winery you wish to visit is your best bet for information. My visit to the Biondi Santi winery cost 15 euros, but didn't include the sit-down tasting.
FoodWhile Montalcino isn't brimming with restaurants, there are a number that pepper the town, some tucked away in tiny alleys. Dishes to try include ribollita, a Tuscan soup made of beans and vegetables and sometimes served in a bread bowl or with bits of bread tossed into the soup; wild boar; steak Florentine; and tripe.
InformationThe Official town website is montalcinonet.com (in Italian).