Middle Ages come alive at Ronneburg Castle in Germany
by
Michael Abrams
November 27, 2003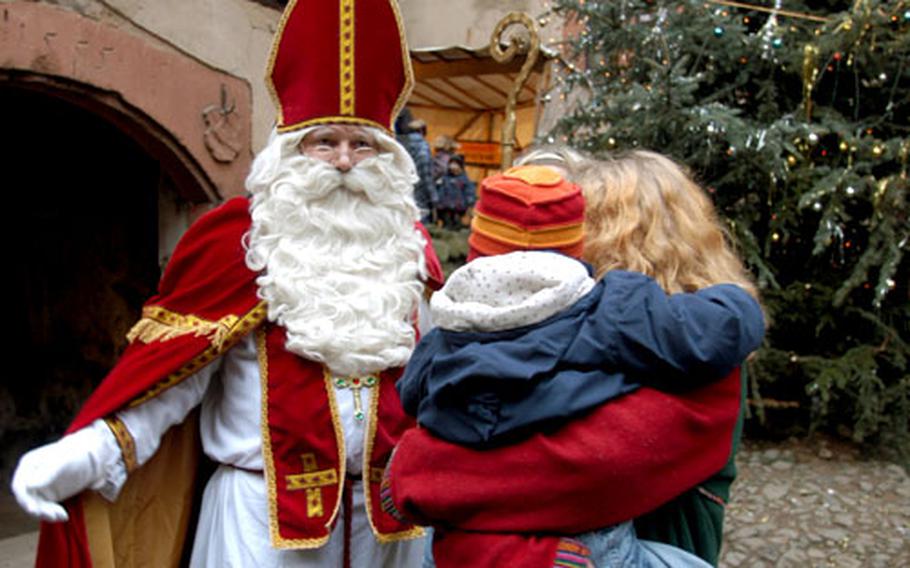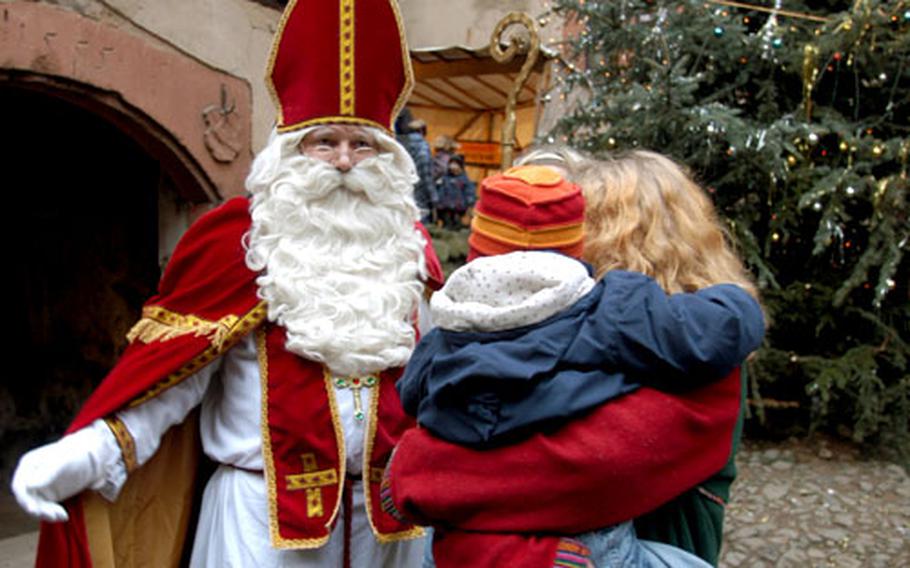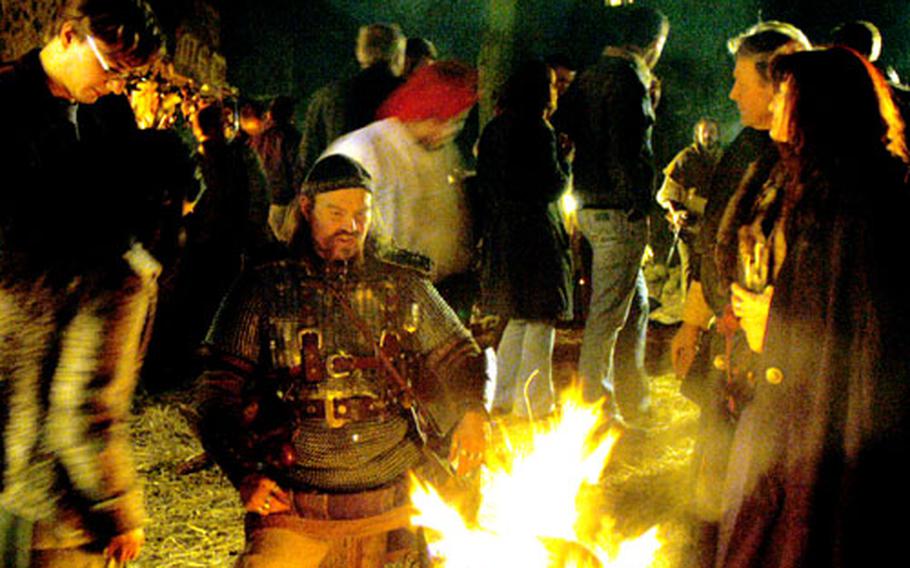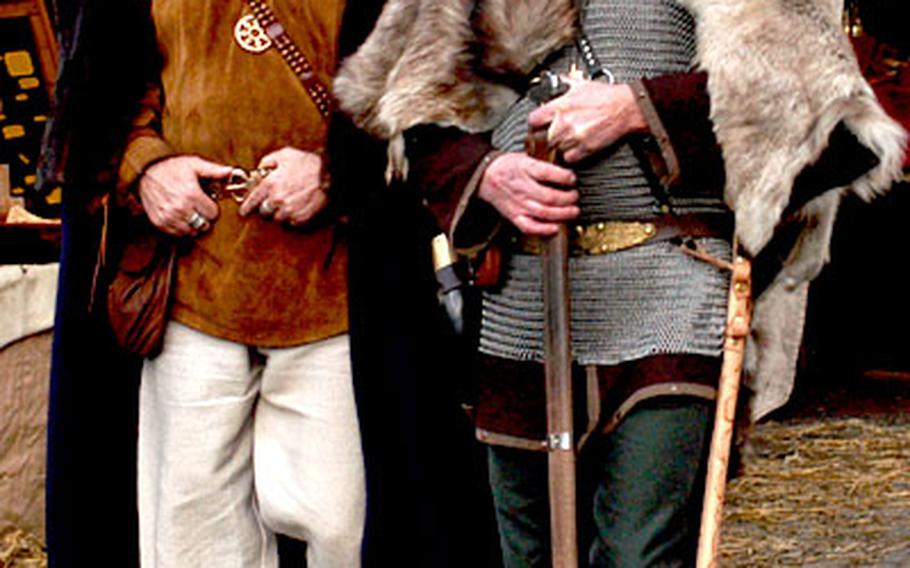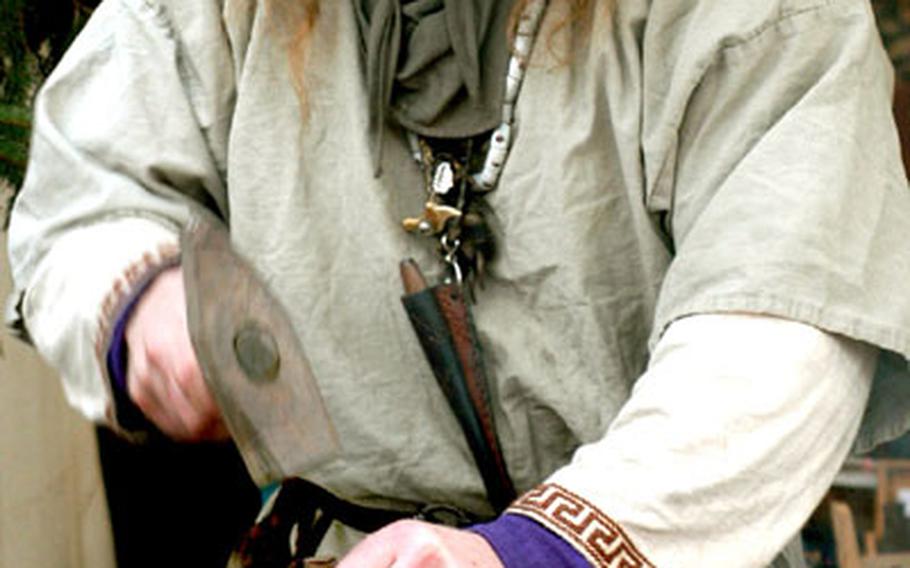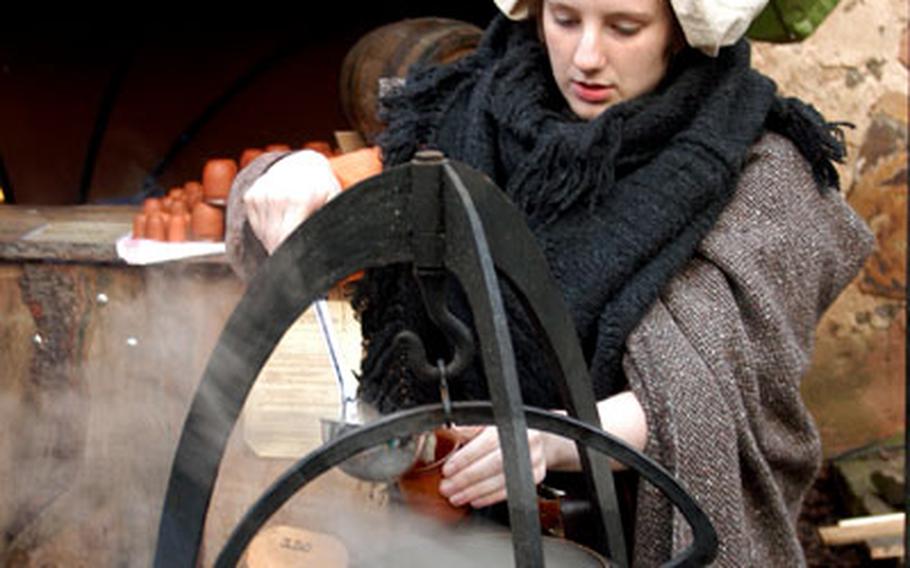 If you are tired of the crass commercialism of Christmas — candy canes on sale before Halloween, tree lights before Thanksgiving — or if you would like to experience a Christmas market of a different kind, head for Ronneburg, Germany.
Nestled in the rolling hills between Hanau and Büdingen, the treasure of this conglomeration of villages is its castle, Burg Ronneburg. There, far from the hustle and bustle of the cities, you can slip back into the past to a medieval Christmas market.
Outside the castle's gate a small village of tents has been erected. The smell of mead wafts through the air. A troubadour sings his song over the clanging of a blacksmith's hammer as the sights and sounds of the Middle Ages come back to life. Chestnuts roast on an open fire, sheep bleat and dogs bark. Knights and maidens sits on wooden benches enjoying food and drink around a warming fire.
Only the shoppers in their modern clothes and the electric bulbs decorating the Christmas tree give away in which century the market takes place.
Inside the castle walls the scene is much the same. A pair of knights dressed in chain mail and armed with swords walks by. Dressed in a thick woolen coat, a young wench serves hot, spiced wine.
At the market you can buy hand-dipped candles, wooden toys, hand-made jewelry and knitted sweaters. Or perhaps a suit of armor and a knight's sword would make the perfect Christmas gift for the man of the house.
In the courtyard and in the wine cellar there is food and drink, including a dark, foamy Ritterbier, or knights' beer. A candy man demonstrates how sweets were once made. And every child's favorite saint, St. Nikolaus in his high bishop's hat, has a surprise for the young ones.
When darkness falls, torches, candles and fires light the chill night, and when musicians strike up a medieval tune, the atmosphere surrounding Burg Ronneburg is that of markets and Christmases past.
If you go to Ronneburg castle ...
Where: Burg Ronneburg is on the outskirts of the village of Neuwiedermuss on the road between Hanau and Büdingen, Germany. When you get near, signs point the way.
When: The medieval Christmas market is on three weekends: this Saturday and Sunday, Dec. 6-7 and Dec. 13-14, between 11 a.m. and 8 p.m.
Admission: Adults 3.50 euros, children 2.50 euros and 11 euros for a family ticket for two adults and two or more children.
Good to know: There is parking in a field outside the castle, and also at the edge of the village if you would rather hike up the hill. There is also a restaurant on the castle grounds.
On the Web: The castle's German-language Web site is: www.burg-ronneburg.de.
— Michael Abrams