Michelstadt: Half-timbered town has charm to spare
by
Anita Powell
September 20, 2005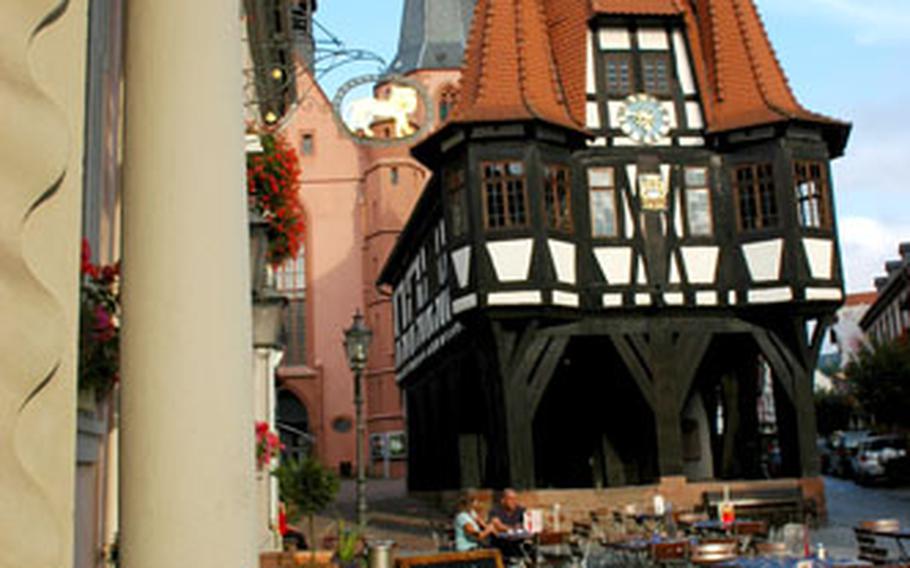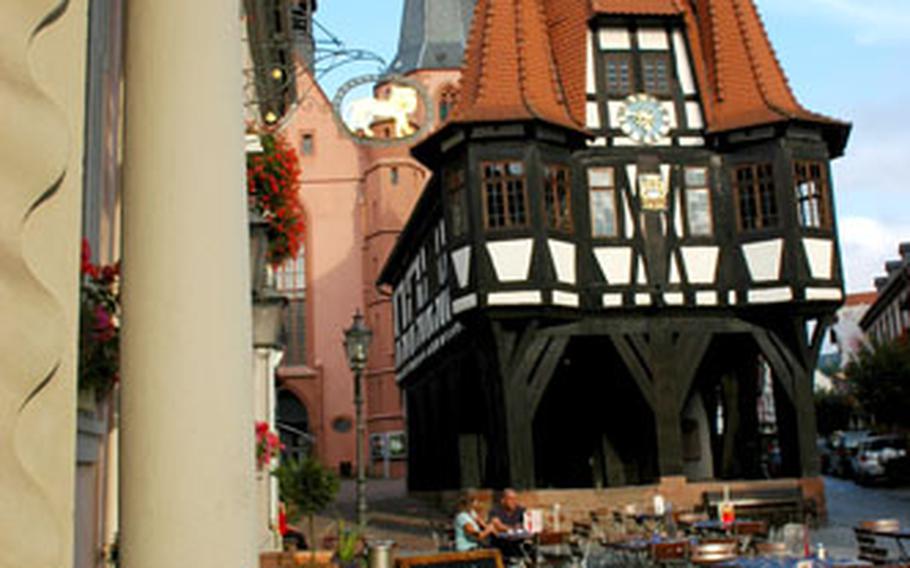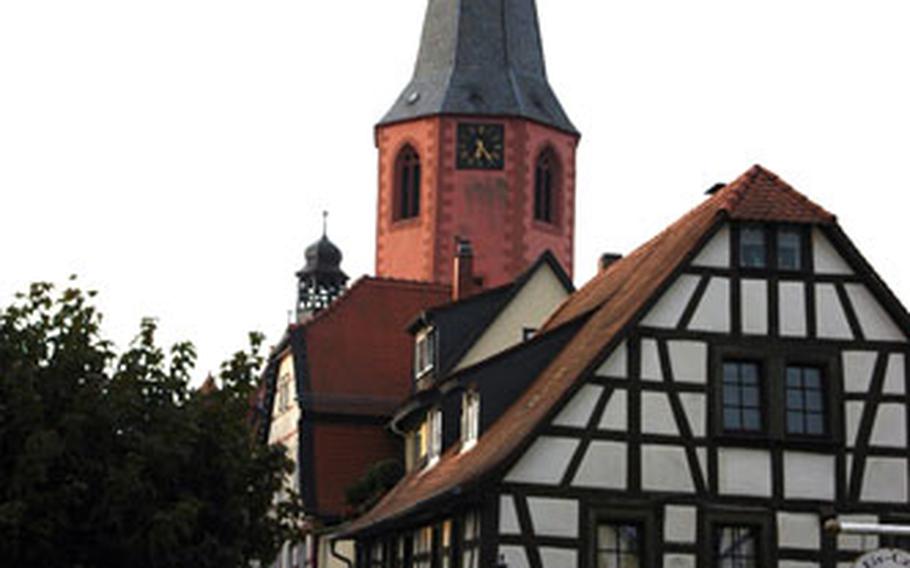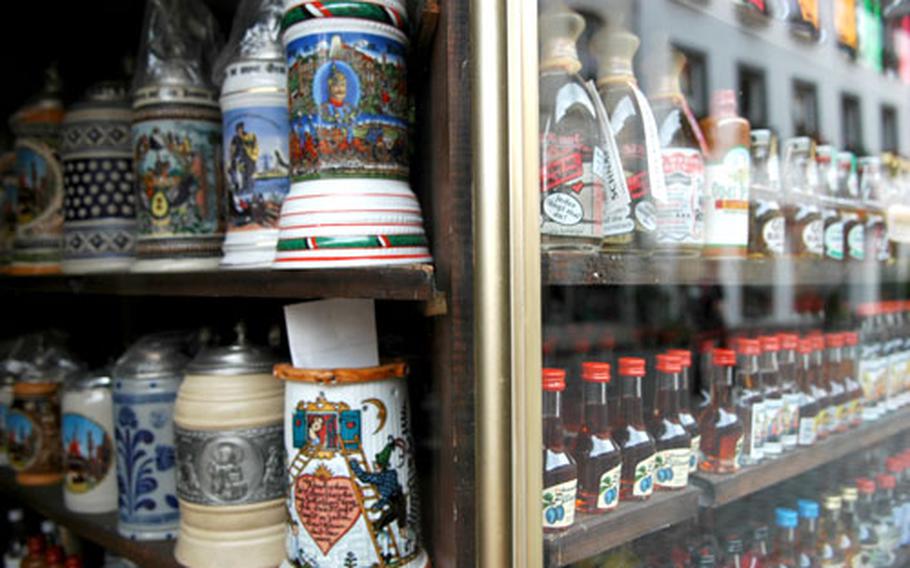 If charm could be bottled and sold, Michelstadt would be one of the richest little towns in Germany.
But the tiny hamlet, nestled in the thickly forested Odenwald region, is content with its other riches: medieval architecture; moody forests; tiny shops and boutiques; niche museums for a range of esoteric topics such as ivory, Jewish ritual objects, motorcycles and toys; a fairy-tale ambience; and friendly, welcoming residents.
Resident Gabriele von Lutzau gave her hometown a rave review.
"It is charming," she said. "The people are friendly. The food is good. You have nice little shops. You can go to great restaurants."
The city's most prominent feature is its 15th-century town hall, which towers, seemingly impossibly, on 500-year-old wooden stilts over the town's main square, the Marktplatz.
Other notable historic sights within the city center include Michelstadt's oldest structure, a half-timbered building thought to have been built in the mid-15th century; the city's prominent pink 16th-century church; and an 18th-century synagogue.
The town center is flush with cafes and shops and is a flurry of activity. Visitors can sample locally brewed beer, chomp on local delicacies such as Haxe (roasted pig's leg), or just sit with a cup of coffee and sample the world-famous confections at Café Siefert, a cafe off the main square that features a dazzling array of chocolates and sweets.
Shopping opportunities are varied and include hip boutiques, toy stores and quaint shops featuring local wines and souvenirs.
Those who stray outside the city limits will find an abundance of interesting sights within the woody, moody Odenwald forests.
"You can walk the forests," Von Lutzau said, adding, "We have no wild animals here. Except friendly ones."
Friendly or not, you can avoid forest creatures by wandering over to neighboring Steinbach (an adjoining town just west of Michelstadt), where visitors will find the ninth-century Einhardsbasilika, a basilica built by Einhard, a minister under Charlemagne, then king of Germany. Another popular sight is the Fürstenau Castle, a 13th-century structure just east of the basilica.
The city is good to visit year-round, but locals are especially proud of the annual Christmas festival and its annual Weinbrunnenfest — wine fountain festival.
This month, the town's main church, Evangelische Stadtkirche Michelstadt, is holding a modern art exhibit and an organ concert (entry is 10 euros) to celebrate interfaith harmony.
Von Lutzau's husband, Ruedeger, said the town's juxtapositions — ancient and modern, hip and quaint, remote and bustling — are what make it unique.
"Hey, this is Michelstadt," he said with a smile.
On the QTDIRECTIONS: To drive to Michelstadt, exit Autobahn 5 at B47 and take it east. It's also accessible by train.
TIMES: The Weinbrunnenfest fall festival runs Sept. 30 through Oct. 3.
The toy museum, at Amthaus in der Kellerei, is open year- round. Until Oct. 31, it is open 10 a.m. to noon and 2-5 p.m. Tuesday through Friday, and 11 a.m. to 6 p.m. on weekends and holidays. The rest of the year, it is open Friday through Sunday and on holidays, and Wednesday through Sunday during the Christmas Market. The motorcycle museum, at Walther-Rathenau-Allee 17, is open 10 a.m. to 6 p.m. Monday through Saturday.
The Christmas market begins Nov. 25 and goes every Wednesday through Sunday through December.
COSTS: Admission to the toy museum is 3 euros for adults, and 1.50 euros for children. A group rate is available. The motorcycle museum costs 2.60 euros for adults, 1.50 for children.
FOOD: The market square offers many options. Café Siefert is open from 9-6 Monday through Saturday and 10-6 on Sunday.
INFORMATION: The tourist information office is just off the main square at Marktplatz 1 and is open 9 a.m. to noon and 2-4 p.m. Monday through Thursday and 9 a.m. to noon Friday. Its phone number is (+49) (0) 6061-74146. The town's (German-only) Web site is www.michelstadt.de.
— Anita Powell