Mehlmeisel: Family-friendly Bavarian ski resort without the high cost
by
Seth Robson
January 5, 2010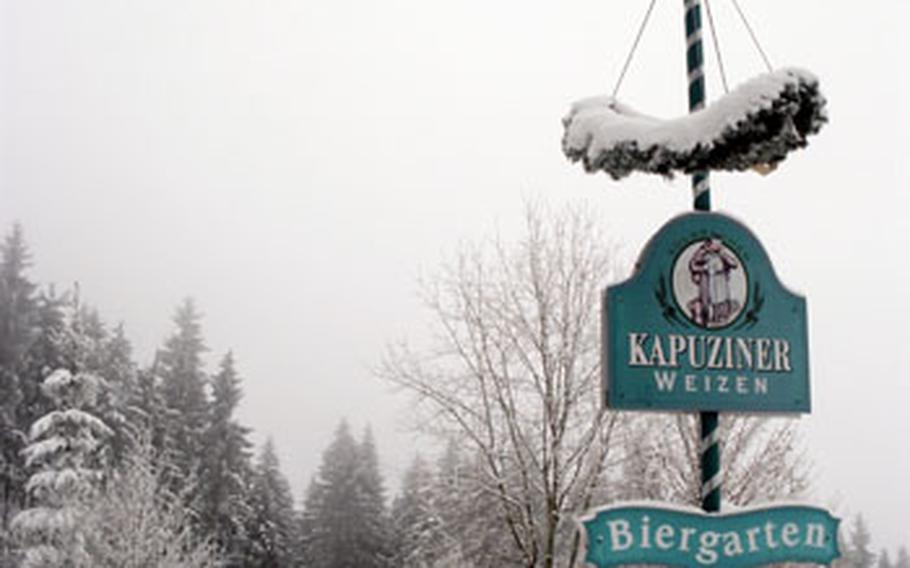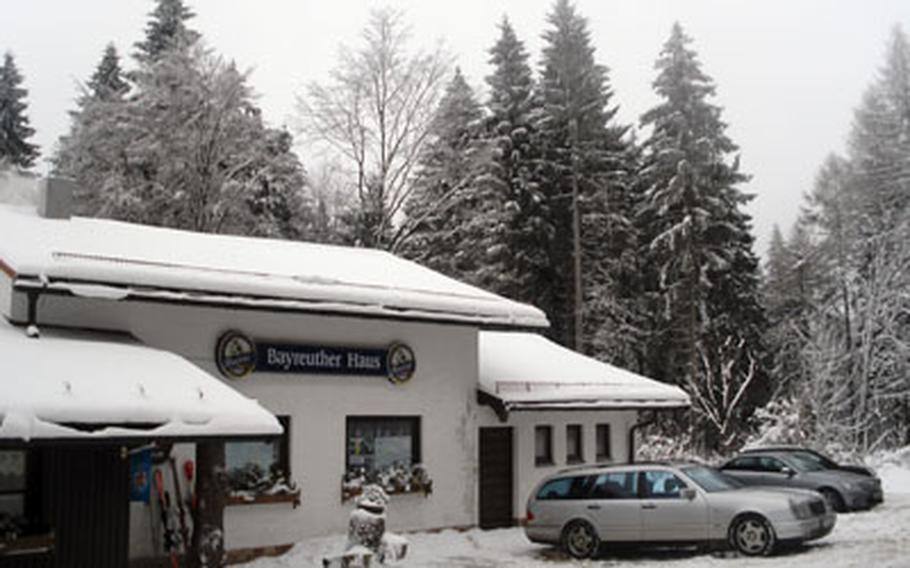 Snow-covered pine trees, skiers gliding down the piste and hot Bavarian food served up in a hill-top chalet. A day skiing at Mehlmeisel has most of the atmosphere you expect from a trip to the Alps, but it's less than an hour's drive from Grafenwöhr Training Area.
The Alps are something that every American stationed in Europe should experience, especially if they're interested in skiing or snowboarding. There are hundreds of excellent resorts throughout the spectacular mountains.
But if you've got children and a limited budget, there's no need to drive three hours-plus on the autobahn to get to the snow.
Mehlmeisel ski area includes three T-bars, a restaurant, snack bar, ski and snowboard rental, a children's play area and a ski slope that will provide plenty of enjoyment for youngsters and adult skiers in "advanced beginner" to "intermediate" categories.
Perhaps the major drawback of the ski field is that it lacks a training area with a rope tow for rank beginners or an almost-flat area for learning to snowplow on skis or imitate turns on a snowboard. It's really a place for families and people who have skied a few days, mastered the basics and want to work on their technique before they head to the really big mountains.
The ski area even has flood-lit nighttime skiing, and snow-making equipment for when nature needs a little extra help.
For those who know well the old saying "A family that skies together spends a whole lot of money," a place like Mehlmeisel can plug a large hole in the wallet over winter.
Spending the weekend skiing here will save Grafenwöhr skiers about $100 on gas they would have burned driving to the Alps. An even bigger saving is on the cost of a holiday apartment or hotel room in somewhere like Garmisch, or in Austria or Switzerland.
Those who eat out for dinner when they are on ski trips will save even more. If you live in Grafenwöhr or Vilseck and ski at Mehlmeisel, it's no hassle to drive back to the house for a home-cooked meal afterward.
Another money-saving feature of the ski area is that you can buy tickets for only a few hours at a time. That means less pressure to get up early and hit the slopes to get the most value out of a day pass. But even a day-pass here is good value: It's a lot less than the 30 to 40 euros you can expect to pay at a resort in the Alps. And you can spend some of the cash you saved on a hot chocolate, ice cream or apple strudel at the restaurant at the top of Mehlmeisel's Klausenlift T-bars before making another run down the slopes.
On the QTDirections
From Grafenwöhr, take B299 past Pressath and Kemnath. Turn left on Fichtelberger Strasse and follow the road for a few miles until you reach Mehlmeisel. The road to the Klausenlift is sign posted from there.
Times
The ski area is open 9 a.m. to 10 p.m. daily (11 p.m. on Fridays) during winter.
Costs
Day lift passes — 16 euros for adults, 11 euros for children. A three-hour pass costs 9.50 euros for an adult and 7.50 euros for a child younger than 17.
Food
The restaurant at the top of the hill features traditional Bavarian food, beer and ice cream. Sausages and other refreshments are available from a snack bar at the bottom of the lifts.
Information
A German-language Web site, www.klausenlift.de, has plenty of information about the ski area as well as webcam links that let you check out conditions before you head for the snow.