Mannheim exhibit replicates China's terra cotta army
---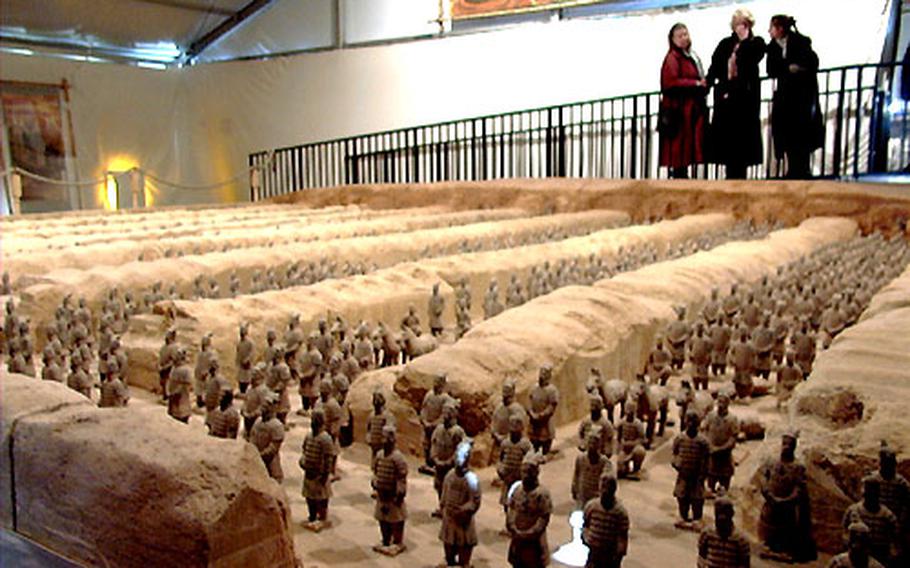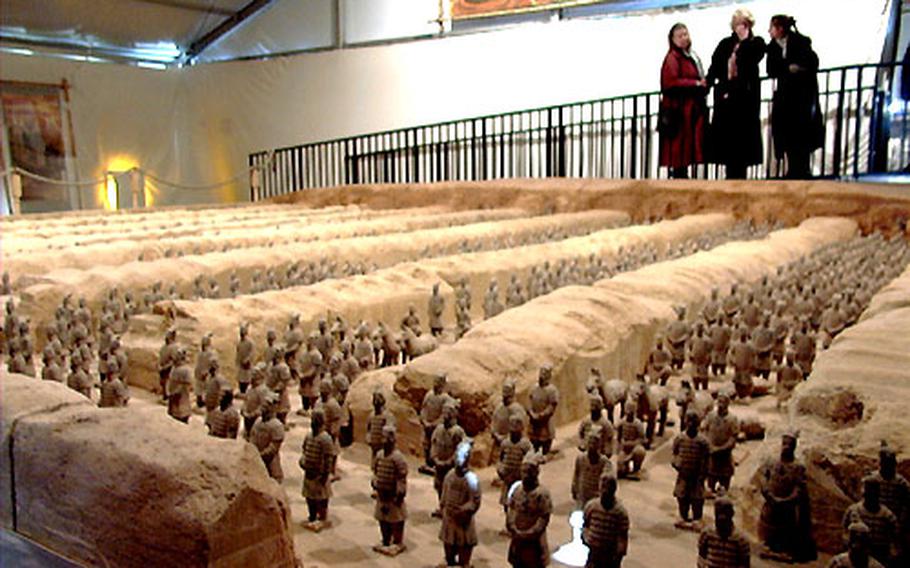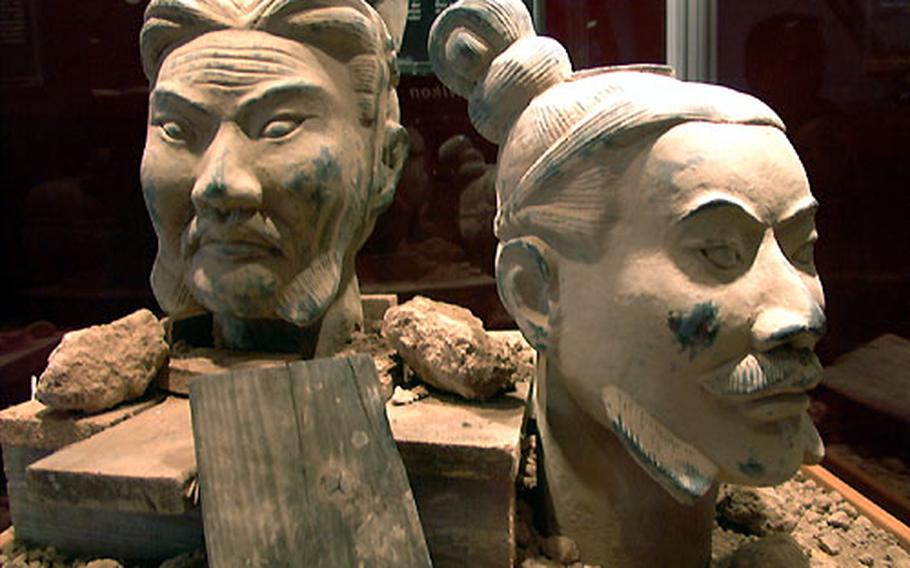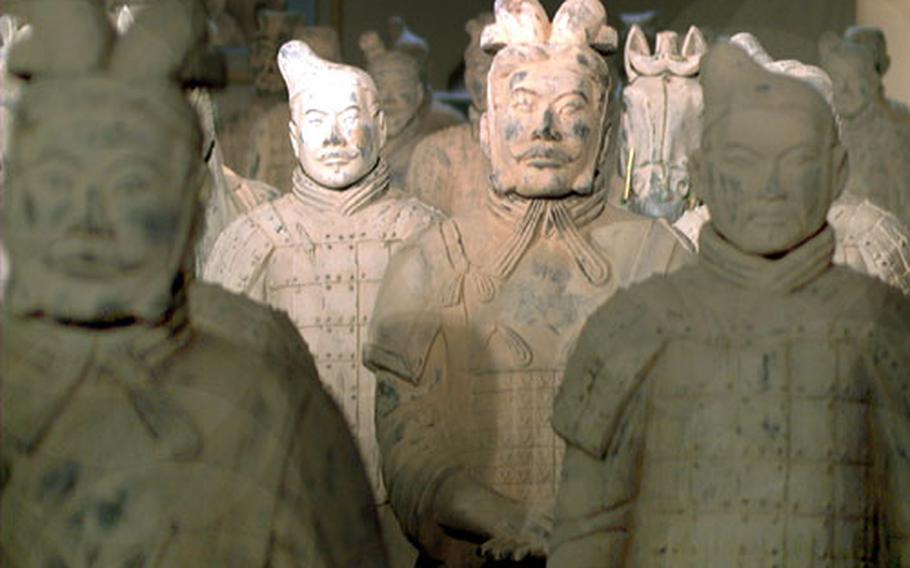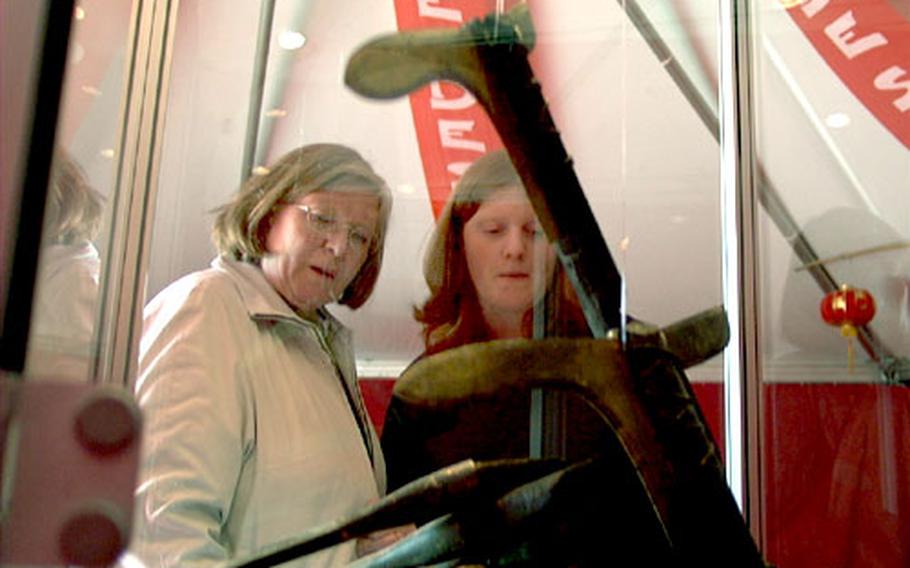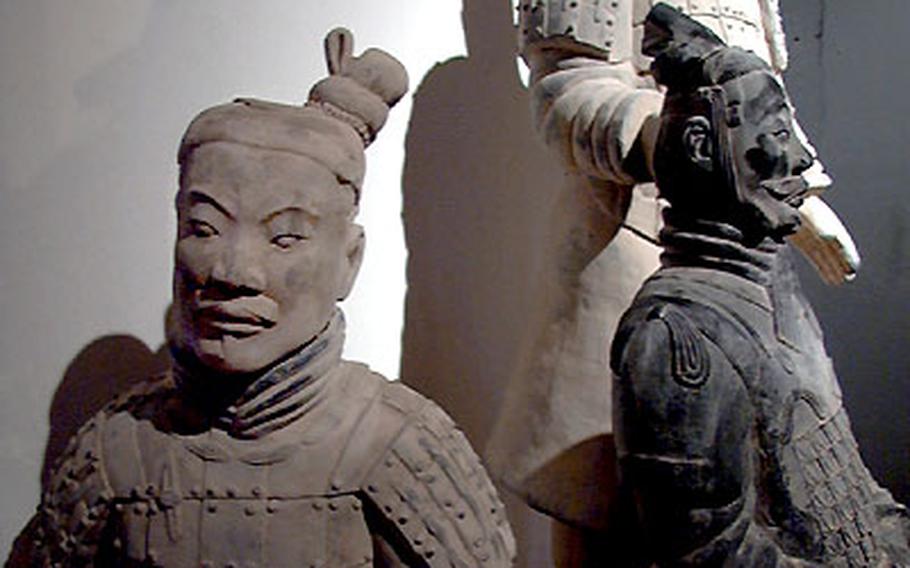 Just as U.S. troops line up each morning on military bases in Europe, clay soldiers of Chinese Emperor Qin Shi Huang stand ready for inspection.
About 130 replicas of the ancient troops are currently on display at the Europaplatz near Luisenplatz in Mannheim, Germany. The exhibit is a project funded by Ralph Grueneberger, a businessman from Erfurt, Germany
"The originals are not able to be transported from China," Grueneberger said. "The real terra cotta soldiers are more that 2,000 years old."
In 1974, three farmers digging a well south of the village of Xiyang unearthed what they called a "pottery man," made of a hard clay often used for earthenware and sculptures. Two years later, archaeologists had uncovered 8,000 terra cotta warriors and horses that were built to protect Qin Shi Huang's tomb. Since its discovery, the Terra cotta Army has been dubbed the eighth wonder of the world.
From the entrance, the Mannheim exhibit at first looks a little dry. A few elderly Germans peered into a couple of glass cases holding tools of ancient warfare — axes and arrowheads made from bronze. Beside each case, and throughout the exhibit, descriptions are written in both English and German.
But there is more. And it's well worth the history lesson involved in the first couple of rooms.
Visitors first get a chance to bone up on Chinese history — which most Americans probably didn't get in high school — by reading panels of text about Qin Shi Huang. They are helpful for appreciating the display.
Qin Shi Huang, who lived from 259 to 210 B.C., is widely regarded as the first emperor of China after unifying seven warring states. Grueneberger finds that fact significant.
"This one man beat all the others and made China whole," he said.
However, the display is intended not to glorify Qin Shi Huang's warriors, but rather to give a closer look at the emperor and the people of his time. Grueneberger said his interest is about human history and how Chinese culture thrived more than 250 years before Christ, he said.
For the exhibit, Grueneberger traveled to China and approached the director of Shaanxi University to construct replicas by an ancient procedure. Work began in 2000 and took more than a year, he said.
Each of the 130 life-size replicas — about the size of a normal person — receives the same treatment as the statues built in the past. Every one was modeled by hand to match original details.
Once master craftsmen carve a clay figure, the statue must be set aside for at least four weeks to dry. Then it is fired in a charcoal kiln at temperatures up to 1,250 degrees Celsius.
At first, the clay models look the same, wearing ancient garb and plated armor. But it's their faces that stand out. Each of the 122 soldiers — there are also eight horses — tells its own tale of a time gone by, a time when great battles were fought in Qin Shi Huang's name.
Just as each U.S. soldier wears the same uniform but is an individual inside, the same idea held true 2,200 years ago for the artists who crafted individual characteristics in the terra cotta army.
Once you realize the head of each statue is unique, it is impossible not to compare one with another in an exercise that becomes almost a game.
"Well, this one has the same hair and moustache as that one, but his eyes are different."
"That one beside the horse there is the same as … no, look at his mouth, it's shaped different."
"It's frowning, he's sad."
Once a viewer stands among the silent lines of soldiers and focuses on them, it's easy to drift back in time to ancient China. Chinese stringed instruments whine somber melodies that echo throughout the white festival tents that house the exhibit to complete the effect.
The exhibit opened last August in Frankfurt and was also on display in Munich. In the past seven months, more than 300,000 people have visited, Grueneberger said. Many Americans passed through in Frankfurt, including soldiers from the American Forces Network, he said.
The clay soldiers will be on display in Mannheim until May 11. After that, the show moves to Bonn, Hamburg and Berlin.
The Mannheim exhibit is open daily from 10 a.m. to 7 p.m. Admission, which includes a visit to Luisenpark the same day, is 11 euros for adults and 7 for children 6-17. There are also discounts for groups of 20 or more, school classes and families.
More information, in German, can be found at: http://www.terracottaarmee.de/.
---
---
---
---