Madeira: Portuguese island can be explored on foot
by
David Cawley
April 24, 2008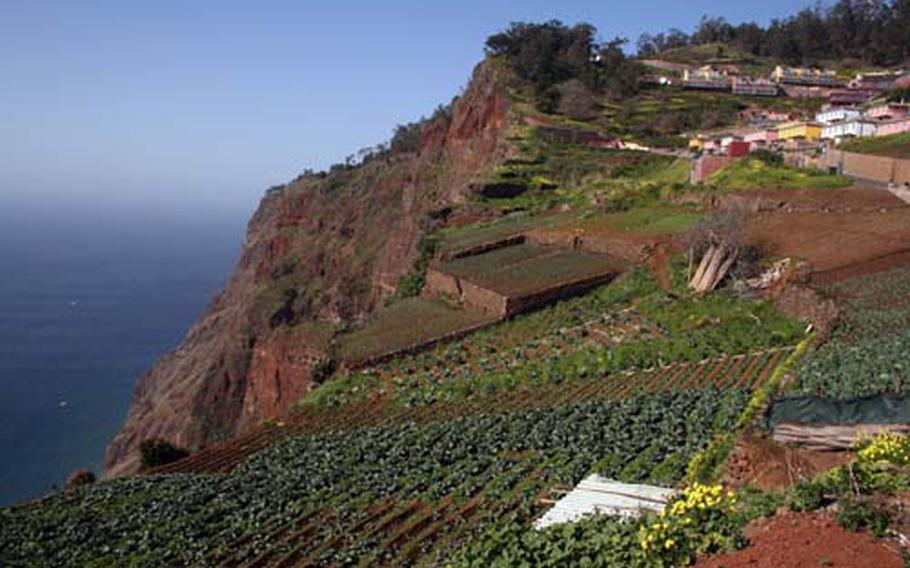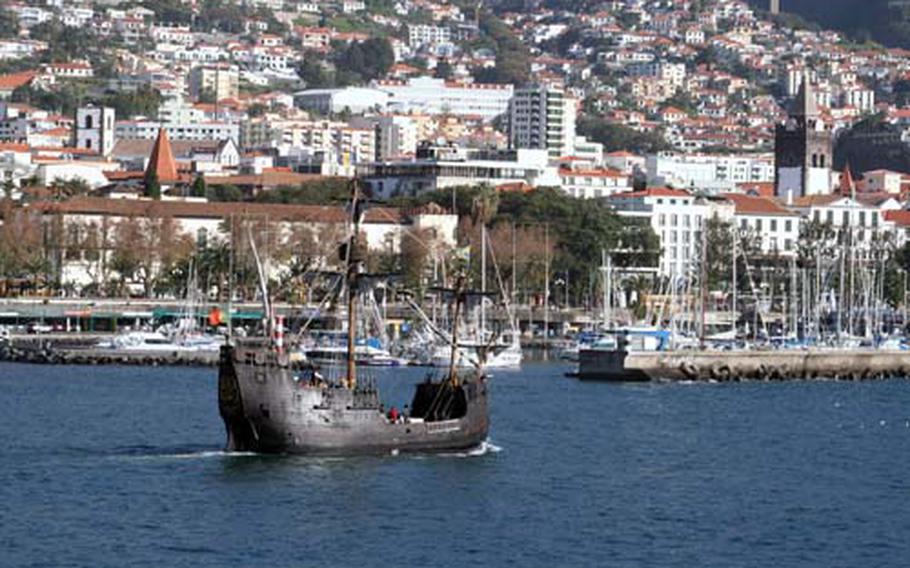 Lying some 350 miles off the Moroccan coast, the Portuguese island of Madeira was once little more than a steppingstone for explorers, traders and pirates plying the Atlantic in search of riches and new discoveries.
That was until it became apparent that its climate was not only an ideal permanent location for cash crops such as sugar cane, but also as a place where exotic plants from around the world would grow and flourish.
Now, of Madeira's 460 square miles, two-thirds is designated as national park. Much of it can be explored by foot.
High above the island's picturesque fishing villages and low- key vacation resorts, forest- covered peaks and fertile valleys draw adventurers of all ages and abilities onto ancient pathways to marvel at the unusual flora and fauna, stunning vistas and one marvelous feat of engineering.
Beginning in the 1430s, a network of irrigation canals known as levadas was created to carry spring water from the island peaks down thousands of feet to the growing population and the crops needed to feed them. Perched high on mountainsides, local builders and slaves with the simplest of tools and barely a few feet between them and certain death in the precipices below worked to cut the channels into the hard basalt rock and dense forest. Their work is still acknowledged as a great feat by residents such as guide Miguel Reis, who says: "Many people have given their blood so as to give us a better life."
Today, not only do the levadas function as well as they did when created — they provide the island with 95 percent of its water — but their accompanying service paths also provide access for those who maintain the channels and for hikers who want to explore the area.
Workers, called levaderos, watch over and repair 870 miles of channels and tunnels as well as the paths of compressed earth, flagstones and rocky byways that they and the hikers use.
Twenty sanctioned walks are available, ranging from gentle ambles through flat comfortable routes of less than two miles to the Vereda dos Balcões, to a more ambitious foray along jagged mountain passes to the island's highest summit of Pico Ruivo at a blustery 6,100 feet. In between is the five-mile Valley of Rabaçal route on the northwestern side of the island. It winds along the Levada 25 Fontes, where 25 springs cascade into a small, pristine lake before beginning the slow journey down to a hydroelectric plant on the southern coast.
Some walks offer vertigo-inducing trails along plummeting valley edges high above whitewashed villages and colorful patchworks of agriculture and horticulture kept in place by tidy, dry stone walls. Others offer the chance to inhale bracing sea air while on a cliff-top walk above the crashing Atlantic at the Ponta de São Lourenço.
For lovers of plants, animals, the smell of damp earth and the sound of silence (other than the babbling of the accompanying levada), many of the routes go through the 20-million-year-old Laurissilva Forest, now under the strict protection of UNESCO. There the indigenous, rich and rare laurel trees, once decimated for their value as building material, have created a canopy above the local plants, birds and 500 or so types of invertebrates.
Whichever trail you choose, it should be treated with the utmost respect. Guides are recommended; recently there were two incidents of unaccompanied hikers falling from the narrow paths, one fatally. Wear appropriately stout walking footwear along with a light-weight waterproof jacket to fend off the occasional and unpredictable mountain showers, and carry a powerful flashlight to help navigate the narrow tunnels dug to keep the levadas on course.
Back at sea level, the bustling and tidy capital of Funchal is still a stopping place for the fleet of ships that discharge their cruise passengers for the day, and an overnight resting point for hikers.
The city has a number of quality museums that tell the tale of the sometimes-turbulent past at the hands of European and North African pirates, including the excellent Madeira Story Centre at Rua D. Carlos I. It also comes with a rewarding view of the Old Town and harbor from its rooftop terrace.
Those who prefer to see some of the abundant exotic flowers and plants without trekking into the National Park can either take the 15-minute cable car ride to the Botanical Gardens in Monte or simply wander among the lady-slippers, flamingo flowers, orchids and birds of paradise kept in the many parks and gardens within the city boundaries.
When walking has run its course, other activities include big game fishing for blue marlin and tuna, surfing, diving, paragliding and golf.
Further walks can be arranged on the much smaller and arid neighboring island of Porto Santo. The 15-minute flight adds a slightly new dimension to the hiking experience of trails through wild flowers and brilliant white rock formations to the top of Pico Castelo (a former hiding place from marauding buccaneers) and the Pico E Terra Cha. The island also offers a 5½-mile golden beach popular with Madeirans during the summer for the therapeutic healing qualities of its sand.
David Cawley is a freelance writer and photographer based in northern England.
Know and go
Getting to MadeiraSeveral airlines fly to Madeira, including British Airways, TAP and EasyJet from the U.K. Air Berlin, TUIfly and Transavia serve several cities in Germany, the Netherlands, Switzerland and Austria. There are also regular services from mainland Portugal with TAP and SATA International.
Where to stay• Funchal: Quintinha de Sao Joao, Rue de Levada de S. Joao; (+351) 291-740-920; www.quintinhasaojoao.com.
• In the north: Quinta do Furao Hotel, Achado do Gramacho, Santana; (+351) 291- 570-100; www.quintadofurao.com
• Porto Santo island: Hotel Porto Santo, Campo de Baixo, Porto Santo; (+351) 291-980- 149; www.hotelportosanto.com
ClimateThe climate on Madeira is temperate and doesn't vary much during the year. Summer temperatures average 74 degrees Fahrenheit and winter months average about 63 degrees. However, the unpredictable nature of the prevailing winds and topography means that the interior can attract rain and sometimes even snow. Seawater temperatures average 73 degrees Fahrenheit in the summer, cooling to 64 by late winter.
EventsMadeira likes to party. There are major festivals throughout the year with the gaps filled by smaller but equally festive events in the towns and villages, which each year remember their patron saints with fireworks and weekends of partying. Highlights include: New Year's Eve celebration with a fireworks show; Carnival in February; Flower Festival in April; Atlantic Festival in April; and wine festival in September. The next annual Walking Festival is Jan. 13-17, 2009, visit www.madeiraislandswalkingfestival.com
For more info• www.madeiraislands.travel
• www.madeirarural.com