Luberon: Bicycling through Provence's lavender fields
by
Leah Larkin
July 24, 2003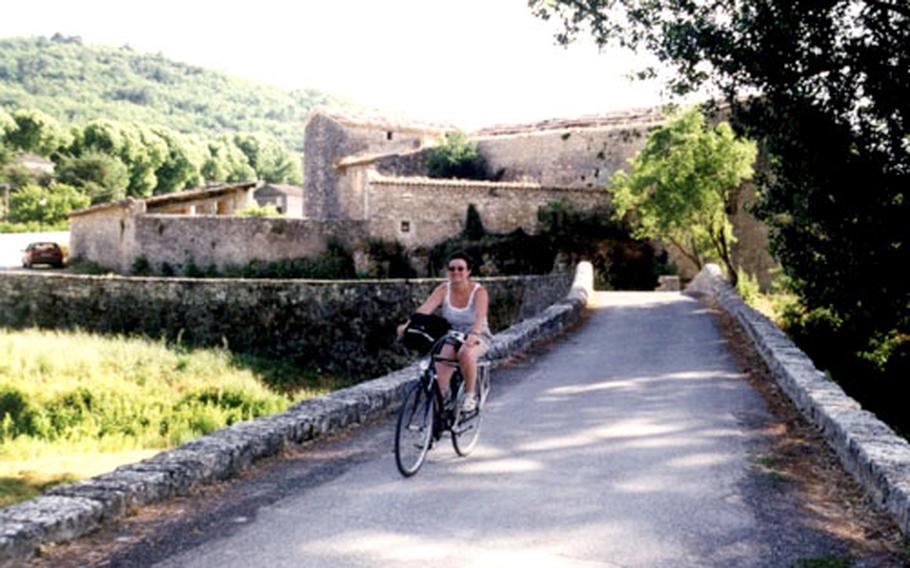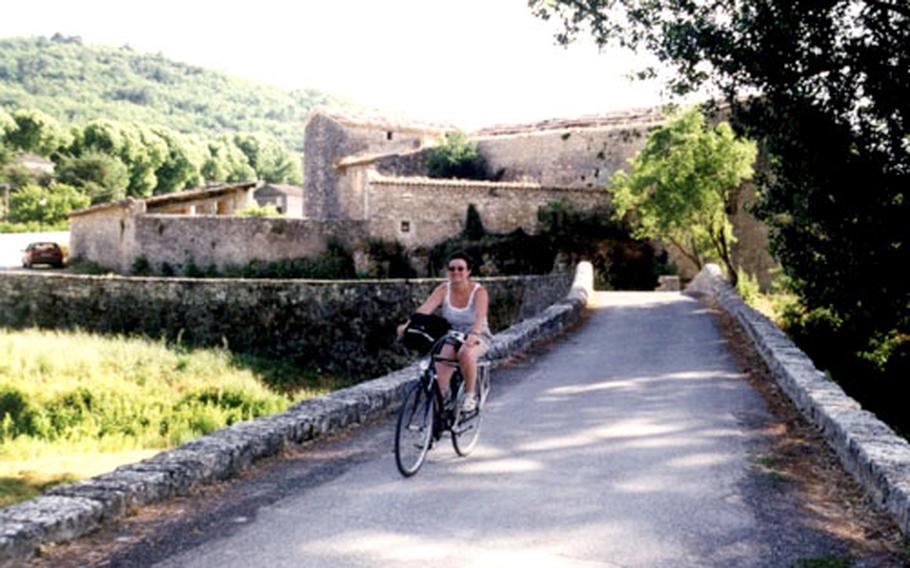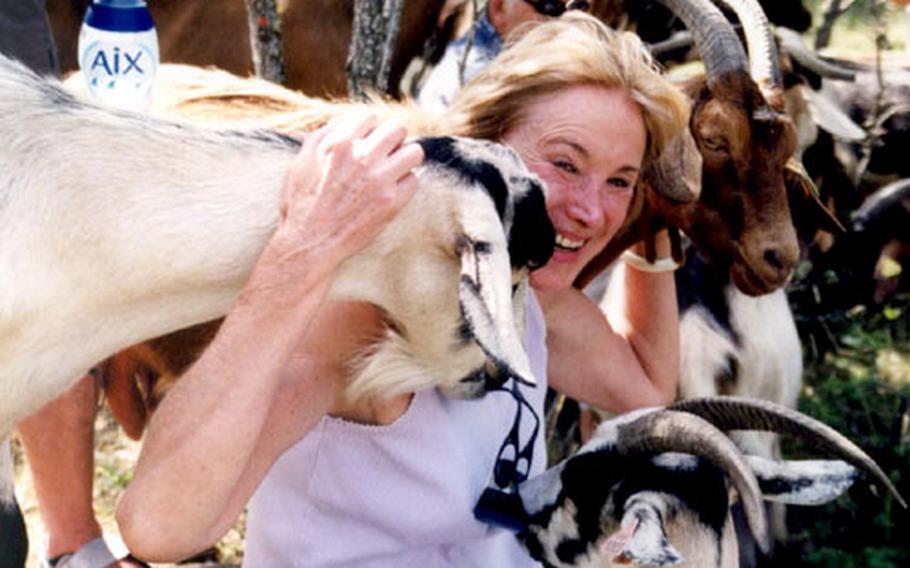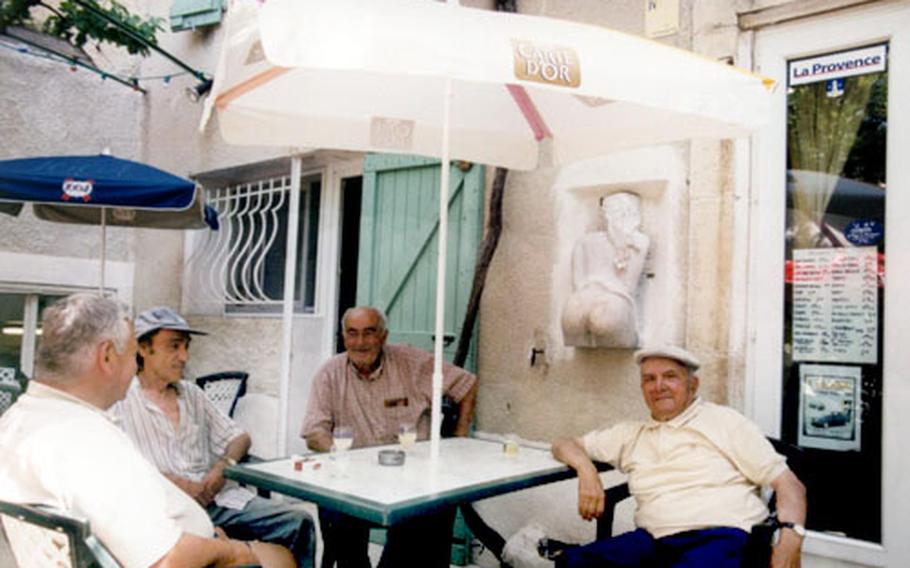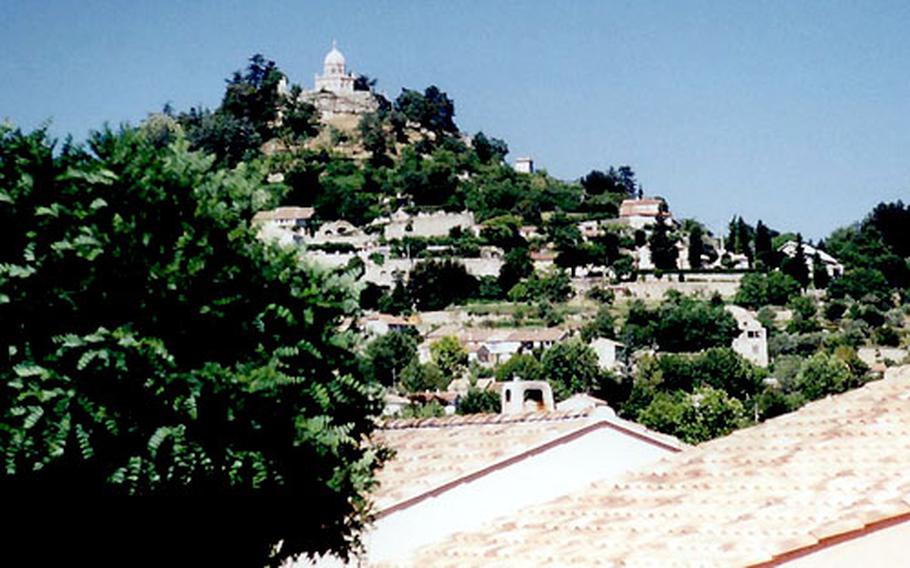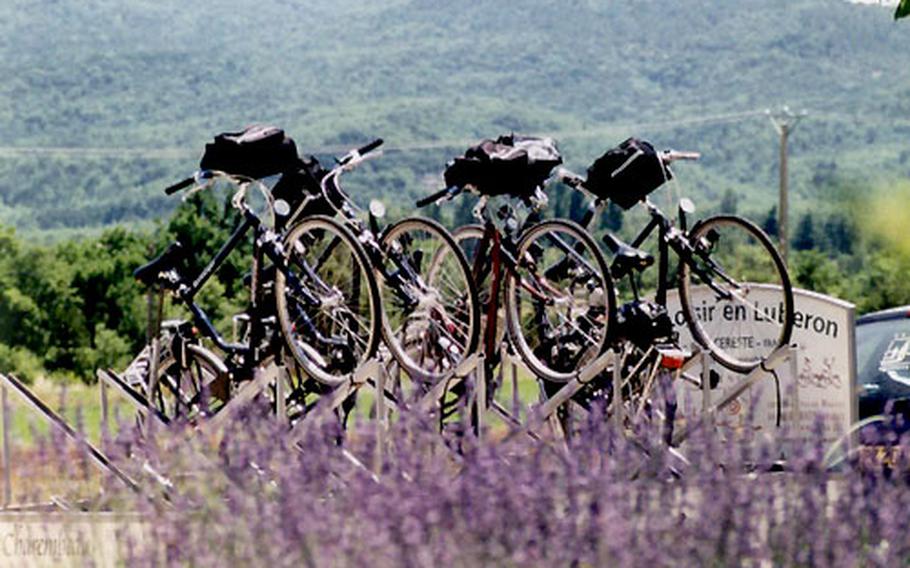 The Tour de France, it's not.But then the Tour du Luberon is for every man, not just the Lance Armstrongs of this world. This 147-mile bike route encircles the Luberon mountain range in southern France's Provence.
Armstrong once lived and trained in this part of the world, and he very well might have ridden some of the Tour du Luberon roads.
But it's British author Peter Mayle, not Armstrong, who brought the area to life with his book and subsequent television series, "A Year in Provence." In an engaging and humorous manner, Mayle wrote about buying and restoring a house in this charming area. He inspired many to set out to discover the attractions of this special part of the world.
Now you can do it all by bicycle. France, in comparison with countries such as Switzerland, Germany and Austria, has few marked trails or paths for bikes. But, it has great country roads where there is little traffic.
Tour du Luberon follows these roads through the picturesque countryside, up hills to charming villages, through typical Provençal towns where the villagers gather at cafés or play boules under the plane trees. It's delightful cycling with interesting sights — and smells and tastes — along the way.
I biked parts of the route in June with a small group and was so enthralled I am returning in late September, when the weather should be cooler, to do the entire circuit.
My June biking and touring were in the northeastern part of the route around the town of Forcalquier. From the town you can link up to another bike route, Le Pays de Forcalquier et montagne de Lure en vélo ("Forcalquier region by bike") for an additional 50 miles. We biked a bit of that route, too.
Provence's famous fields of lavender were just beginning to bloom, and we rode by many huge patches of pale purple. We also passed green fields with the aromas of herbes de Provence: fragrant tracts of rosemary, tarragon and sage. Off in the distance, the mountain ranges of Haute Provence, the northern part of Provence, define the horizon. This is Provence of the picture books.
Then the villages. We rode up to several clusters of tiled rooftops piled on top of hills. In Provence, villages were perched on hills primarily for defense. It was also practical to leave the flat land below for the cultivation of crops. Many of these tiny, ancient sites fell into ruin, but they've recently become popular.
We locked up the bikes and strolled through narrow cobbled streets past many a restored house. We wandered through narrow passages, under arches and down steps. We took a peek inside ancient churches.
Outside the town of Mane we stopped to visit the Priory of Salagon, a Romanesque structure from the 12th century. The church is surrounded by medieval and medicinal gardens with an incredible variety of plants and flowers. In the town we shopped for traditional souvenirs (olive oil, honey, ceramics, leather goods, products of olive wood) at a Maison de Produits du Pays (house of local products).
We visited the Paleontology and Archaeology Museum in Vachères. Between the towns of Céreste and Reillane we roamed around the ruins of Carluc, which was the center of a Christian cult in the fourth century. It's a dark and spooky place with the remains of dozens of ancient tombs surrounding what's left of a church built in the 12th century.
We also made stops to tour farms — a goat farm where they make banon, a celebrated goat cheese of the area, and a lavender farm. In Haute Provence, 13 farms invite visitors for discovery tours called Itineraires Paysans. At specific times, they offer guided tours and tastings.
The goats are wonderful. We followed their master, Joël Corbon, as he herded the 40 animals into the fields and talked about his occupation. The curious, friendly goats rubbed up against us. One nibbled at my pants. Another wanted my camera.
Corbon, who knows each goat by name, says the goats are milked twice daily, each giving three liters of milk per day, which he and his wife turn into different types of cheese.
After working in different parts of the country, Corbon returned to this part of France 12 years ago to take over the farm, which has been in the family for generations. He says he can "live well" by raising goats, as cheese is expensive. He also has some pigs and sheep, but the goats are his primary source of income.
We ended our visit with a tasting of six types of goat cheese. Banon, the prized cheese, is wrapped in chestnut leaves. It is creamy with a very strong taste. "A cheese for men, not women and children," says Corbon.
Another day we took a break from biking and stopped at a lavender farm to learn all about the different kinds of lavender, how it is raised and harvested, and its uses. Our hosts, Françoise and Laurent Milési, gave us refreshment — homemade cake and a cool drink — then let us smell vials of different scents. They also raise tarragon, fields of big healthy plants whose leaves we chewed as we walked to a huge shed where the plants are processed.
We ended our last day of cycling with a true Provençal tasting at the Distilleries et Domaines de Provence in Forcalquier, where we sampled the local liquid.
First we tried Bau, a bubbly wine from the Muscat grape, which is a favorite aperitif in these parts. We had sips of sweet wines (orange, peach and nut), also consumed as aperitifs in Provence. And we sampled Gentiane, a liqueur made from a root with a distinct bitter and medicinal taste. "It's very healthy," we were told.
Last was the real drink of Provence: pastis. The word means "mixture" in the Provençal dialect, as pastis is made from a mixture of anise and herbs. The clear licorice-tasting liquid is mixed with water, one part pastis to six or seven parts water, and turns milky white.
A bonus to biking in Provence is its glorious food. Throughout the journey we tasted, savored and enjoyed the wonderful flavors of Provence where garlic, herbs and olive oil are key ingredients in food preparation.
We tried several area specialties: Brandade de Morue, a purée made from dried cod, potatoes, olive oil and garlic; caillette, meatballs made of ground pork, spinach and herbs; and tians de Provence, the Provence version of Spanish tapas. At a restaurant in Forcalquier we had a meal of tians with such delicacies as a tortilla of eggplant and feta cheese, eggplant rolls with mozzarella, and shredded cucumber with raisins and almonds.
The Tour du Luberon bike route was completed two years ago at a cost of 1.2 million euros, which included improvement on some roads, the construction of a bridge for cyclists in one section, the creation of some bike paths and the posting of signs along the route. A couple from Munich who were cycling the Tour du Luberon said they'd never experienced a route so well marked.
Biking the back roads of the Luberon is indeed hard to beat. The terrain varies from flat to hilly, but there are no major mountains to ascend. Mont Ventoux, the famous Tour de France peak of Provence, is not on the route. Traffic is minimal, and the French drivers respect cyclists.
"I'm convinced there's a great future for bicycle tourism," says Andre Berger, president of Vélo Loisir en Luberon, an association of hotels, bike rentals, campsites and guesthouses along the route. "It's intelligent, active … it's better to visit monuments by bike than by car."
Leah Larkin, a member of the Society of American Travel Writers, is a journalist living near Stuttgart, Germany.
The Tour du Luberon ...
The 147-mile Tour du Luberon is best cycled in fall or spring, as July and August in the area are very hot. If you choose to cycle in the summer months, get an early start so you can quit before the temperatures get unbearable.
In addition to this main route, there are two shorter routes in the area that can be ridden on their own or linked to the main tour: Le pays de Forcalquier et Montagne de Lure en Vélo, a 50-mile circuit from the town of Forcalquier; and Les Ocres en Vélo, a 31-mile circuit from Apt.
Signs with white arrows indicate the Tour du Luberon route clockwise: Cavaillon, Apt, Forcalquier, Manosque, Lourmarin, Cavaillon.
Red/orange arrows show the route in the opposite direction, counterclockwise.
Large information boards, Relais Information Services, with a map and listing of local services and tourist sites, are found in many villages along the routes.
The map Carte Touristique Parc Naturel Régional du Luberon is a good, detailed map of the region and includes the bike route. It is available at local tourist offices.
Vélo Loisir en Luberon, an association of hotels, camping sites, guesthouses and bike rentals along the routes, offers baggage transfer at 1 euro per kilometer.
The member hotels, as well as bike shops, offer rental bikes of excellent quality for 78 euros per week. They also rent tandems, baby trailers and third wheel attachments for children. Breakdown service for rental bikes is provided.
Member hotels can provide a picnic lunch at 8.50 euros per person.
More information is available at www.veloloisirluberon.com. The travel agency, Provence Grandeur Nature, organizes guided or self-guided tours of the route. Its telephone number is (+33) (0) 4-90-76-68-27.
We stayed at the member hotel, Le Colombier, in a pretty location outside of Forcalquier 300 yards from the bike route. The hotel has a restaurant and swimming pool. Rooms range from 45 to 67 euros in low season; from 59 to 89 euros in July and August; three-course dinners at 20 euros. Telephone (+33) (0) 4-92-75-03-71.
We also stayed at the Gite Le Moulin Brun, a chambre d'hôte (bed and breakfast) farm in Aubenas-Les-Alpes at the crossroads between the Tour du Luberon and Pays de Forcalquier routes. The farm has a swimming pool and apartments for rent for longer stays. A double room with breakfast for two costs 50 euros. Telephone (+33) (0) 4-92-76-62-11, e-mail lemoulinbrun@aol.com.
While cycling through the area and looking for lunch, watch for establishments with the sign: "bistrot de pays." These are quaint and picturesque village cafés that offer good local food as well as tourist information. We had a tasty lunch at Le Bistrot de la Tonnelle in Ongles, which offers a three-course menu of the day costing from 10 to 12 euros.
For an inside look at Provence, visit a farm in Haute Provence. The tours, which cost 7 euros for those 16 and over, 3 euros for children under 16, are offered only at certain times and must be booked ahead. Tourist offices in the area have the details.
Some of the farmers, including Joël Corbon, can give tours in English. You can reach Corbon, whose farm is near the town of Limans, at (+33) (0) 4-92-73- 01-54.
For information on Provence and its attractions, contact Comité Régional du Tourisme at: Les Docks, 10 Place de la Joliette, Atrium 10.5, BP 46214, F-13 567 Marseille CEDEX 02; by phone at (+33) (0) 4-91-56- 47-00; by fax at (+33) (0) 4-91- 56-47-01, Web: www.crt-paca.fr.
— Leah Larkin