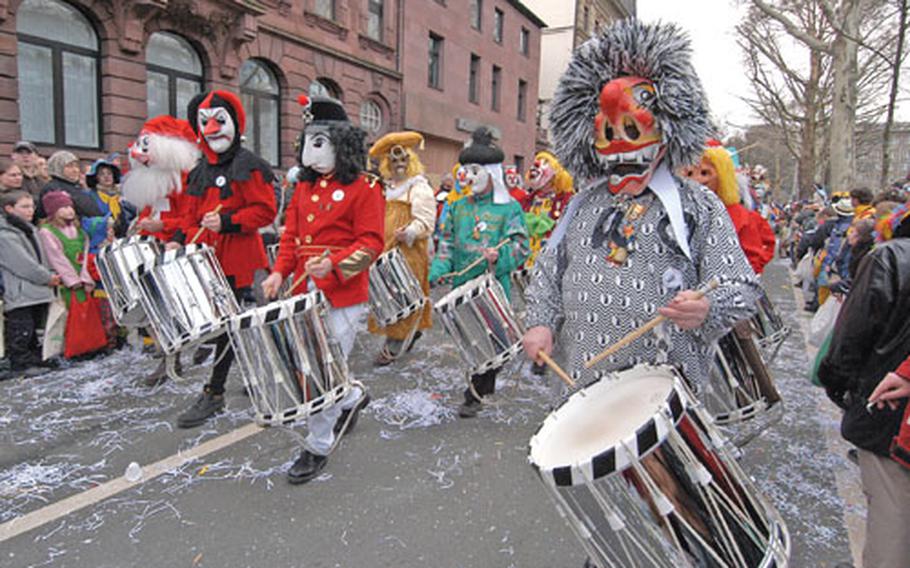 Ski LaplandStretch the winter sports season into summer by heading to Riksgränsen in the Lapland region of northern Sweden.
Located 150 miles north of the Arctic Circle, the ski area's season doesn't really start until February because of the dark and cold. It turns out that June is one of the best months, according to the Swedish tourist board, when many people ski in shorts. Add to that 24 hours of light starting in mid-May and you'll see this is not run-of-the-mill skiing.
The Hotel Riksgränsen has added an alpine spa. It offers traditional massage and skin treatments, sports medicine and yoga classes, all influenced by the Sami people, the region's indigenous inhabitants. A single room costs 900 Swedish kroner (about $140) per night, a double room 1,400 Swedish kroner, and an apartment for three to eight people, 695 to 3,200 Swedish kroner. Phone (+46) (0) 980-40080 or e-mail info@riksgransen.nu.
The Web site for the area is www.riksgransen.nu. Information on Lapland (including an ice hotel) is available at www.lappland.se. For information on more Swedish spas, try the Swedish tourist board.
Swedish gourmet cityAccording to the Swedish Tourist Board, Helsingborg has been named a "gourmet city" because of its prize-winning restaurants. It has organized two- and three-day gourmet weekend packages so visitors can check out the claims for themselves. Both packages include four-course meals at restaurants Niklas, Gastro or Sofiero, and accommodations at the Clarion Grand Hotel with a breakfast buffet.
The two-day package begins at 1,840 Swedish kroners (about $280) per person, double occupancy. The three-day package begins at 2,640 Swedish kroners per person. The offer is valid Friday through Monday and throughout the month of July.
For information, contact the Helsingborg Tourist Board Web site or e-mail turistbyran@helsingborg.se.
White Nights cruiseWhy not get the most out your cruise and sail this summer in northern Europe, when there are 24 hours of daylight? Meyer Travel Group has organized its "White Nights" cruise for June 15-22 to accomplish just that.
The trip aboard the MSC Opera begins in Copenhagen, Denmark, and visits Visby and Stockholm, Sweden; Helsinki, Finland; St. Petersburg, Russia; and Kiel, Germany, before returning to Copenhagen.
The ship has nine passenger decks. Its amenities include beauty facilities, a theater, a disco, a casino, shops, bars, restaurants, a medical center, fitness rooms, miniature golf and children's playrooms.
Based on double occupancy, inside cabins begin at $1,243, outside cabins at $1,399 and balcony cabins at $1,799. There is no charge for children under 17 in the same cabin with parents. Triple and quad rooms also are available.
For details, contact Michael Curley by phone at (+49) (0) 6384-514838 or by e-mail at mkurlee@aol.com. The Web site is www.meyertravelgroup.com.
Best BetsGERMANY: It's Fastnacht/Fasching/ carnival season in many European countries, and some of the biggest events on the schedule are on Monday. On Rosenmontag (Rose Monday), three of Germany's cities hold grand parades, so put on a party hat and grab a bag to collect all the candy and trinkets that will rain down on spectators. Mainz's parade begins at 11:11 a.m. under the motto "Fassenacht im Sauseschritt kommt nach Mainz, macht all emit" ("Fastnacht comes to Mainz in long, fast steps, everyone join in"). Düsseldorf's parade begins at 12:35 p.m. under the motto "Mer kann och alles Öwordriewe" ("One can also exaggerate everything"). Cologne's parade starts at 10:30 under the motto "D'r Zoch kütt" ("The parade comes"). Check the schedules on Page 24 to find events planned for other cities and towns across Europe.
FRANCE: On Sunday, Paris holds its carnival parade, beginning at 3 p.m. in the Rue Vau in the 20th district. It will be led by the carnival mascot, a large cow in a red robe named "Primprenelle Saint- Forgeau." The parade ends at about 7 p.m. in Avenue Victoria in the fourth district. The Web site for Le Carnaval de Paris is www.carnaval-pantruche.org (in French).
---
---
---
---