Kloster Andechs: Beer lover's paradise in Bavaria
---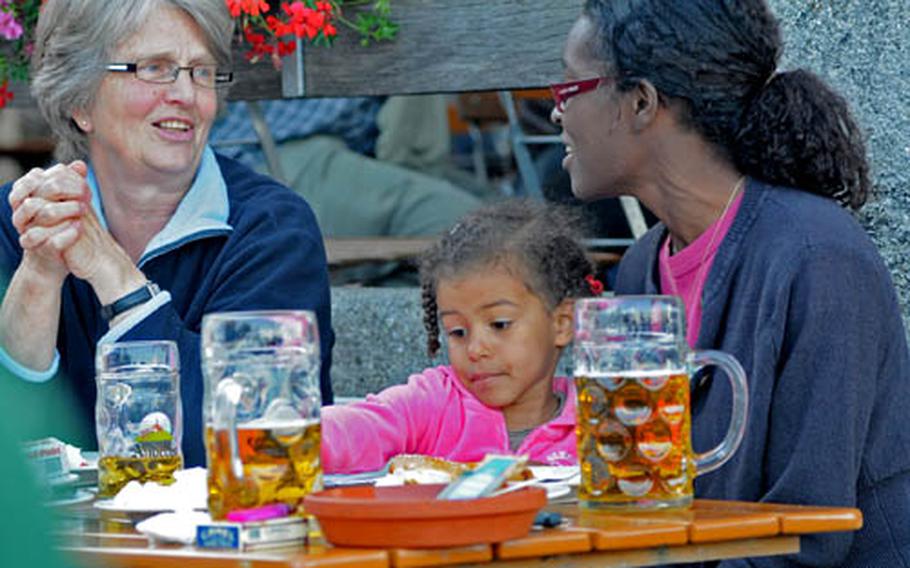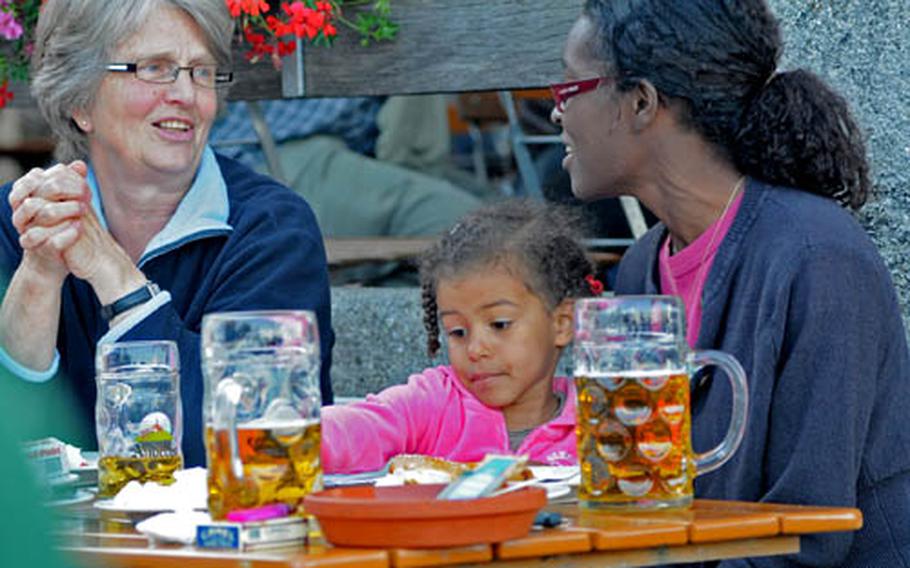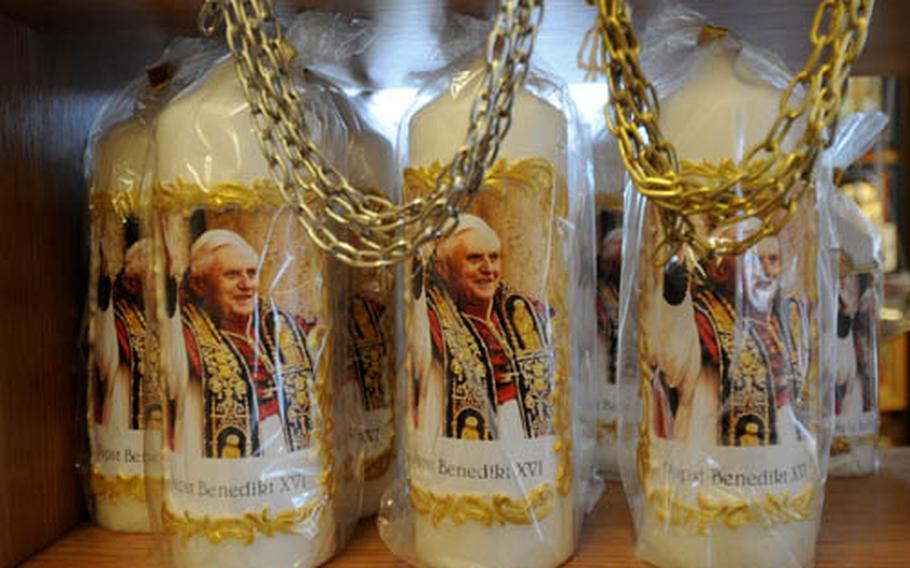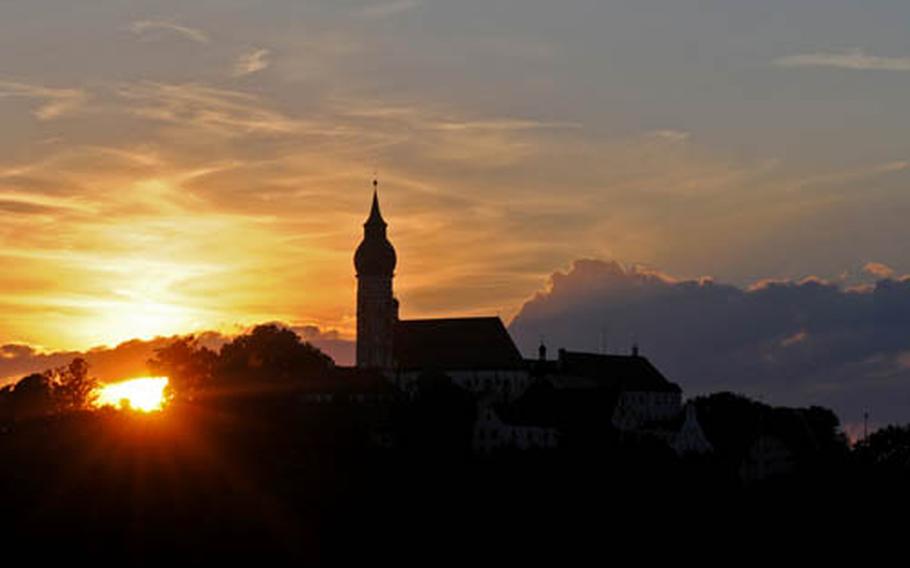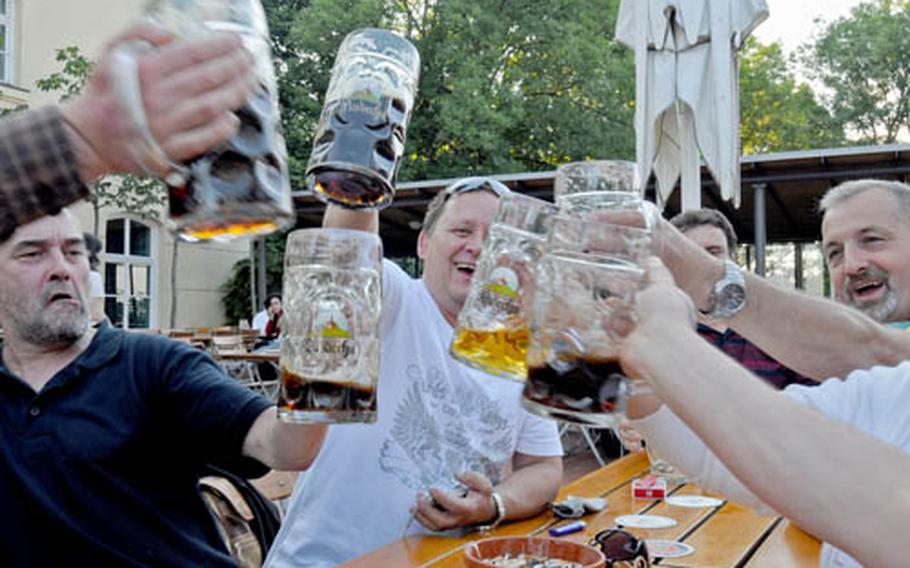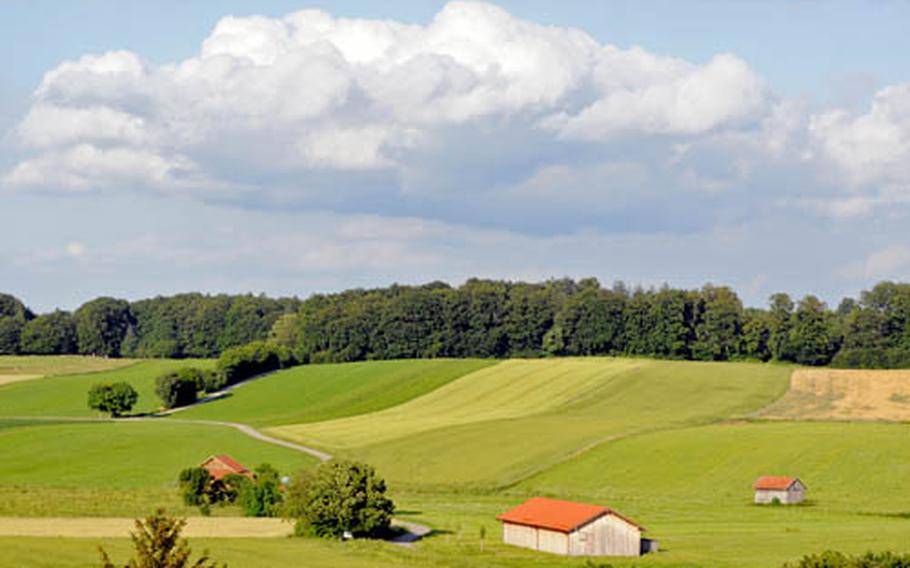 The "Holy Mountain" is heaven for pilgrims — and beer drinkers.
Sitting majestically atop a hill overlooking Lake Ammersee in Germany's state of Bavaria, Kloster Andechs attracts visitors with its location, famous baroque basilica and even more famous cloister brewery, featuring beer halls and beer gardens.
Reaching Andechs on a warm, summer afternoon from Munich, I was greeted by the sight of an enormous free parking lot. And judging by the number of cars there, it was safe to assume that the "Holy Mountain" was crammed with visitors.
After a reasonable climb to the cloister, visitors should take a deep breath and look around. The view is marvelous — as far as the Allgäu Alps and as close as the next golden- or amber-color beer mug reflecting the high summer sun. A light breeze; a fair Bavarian sky, blue and white.
Hundreds of beer pilgrims enjoy the treasures of Kloster Andechs: its famous brews. The atmosphere is relaxed, friendly and familiar. There's a mix of Bavarians wearing the traditional Lederhosen and travelers from many countries in jeans. Amid all that are laughter, the occasional clink of glass beer steins and neighbors toasting each other.
There's a choice of liter or half-liter steins. Get your own — it's self-serve at the beer gardens. It's a challenge to choose from seven kinds of beer — light or dark, Weizen, Helles or the famous dark Doppelbock. Kloster Andechs is one of the few places where Bockbeer is served year round, not just at Christmastime or during Lent, as is the case at most other German breweries. The powerful Doppelbock has a round and malty taste and a potent 7 percent alcohol by volume. No wonder a sign in bold letters above the beer counter warns customers: Remember, you still have to drive home today!
The cloister dates to the 12th century, when relics from the Holy Land were shown and honored there. In the 15th century, a pilgrimage church and an impressive Benedictine abbey were erected and the location gained the title "Holy Mountain."
The abbey has had brewing rights since 1455 and is operated today by the Monastery St. Bonifaz in Munich. The order doesn't receive church taxes from the German government like other German churches. It must finance itself, and Kloster Andechs is the most important contributor.
The Benedictine brothers and their staff not only brew their famous beer, they also produce farm products that can be tasted and bought at the cloister's shop. They also distill their own herbal spirits and operate a souvenir shop and a bookstore that sells such items as crosses, candles and holy figures.
According to the old Benedictine motto, Ora et labora ("Pray and work"), the cloister not only is a spiritual and cultural center, it is also an important money maker, offering seminars, lectures and concerts. When you lift your stein, you support the work of the Benedictine brothers and help the homeless and others in need.
So, on top of the "Holy Mountain," you'll find heaven in a glass. I drink and toast to that. Prost!
Know & GoKloster Andechs (Andechs monastery) is in theGerman state of Bavaria.
Getting there
• Going by car from Munich, take Autobahn 96, direction Lindau exit 32, Oberpfaffenhofen, follow signs to Wessling-Seefeld-Herrsching-Andechs.
• Using public transportation, go from Munich to Herrsching by train or MVV (Münchner Verkehrs Verbund) S Bahn 5, then take the private bus line Rauner to Andechs, (runs 10 times during the day). Or hike through the lovely Kiental hills, an easy 40-minute walk.
Hours
The beer halls and the beer gardens are open from 10 a.m. to 8 p.m. The kloster restaurant is open until 11 p.m.
For information
Contact Kloster Andechs, Bergstr. 2, 82346 Andechs; phone: (+49) (0) 8152 376 290 or 305; e-mail: info@andechs.de.
---
---
---
---