Keukenhof puts on its annual floral display
by
Michael Abrams
March 19, 2009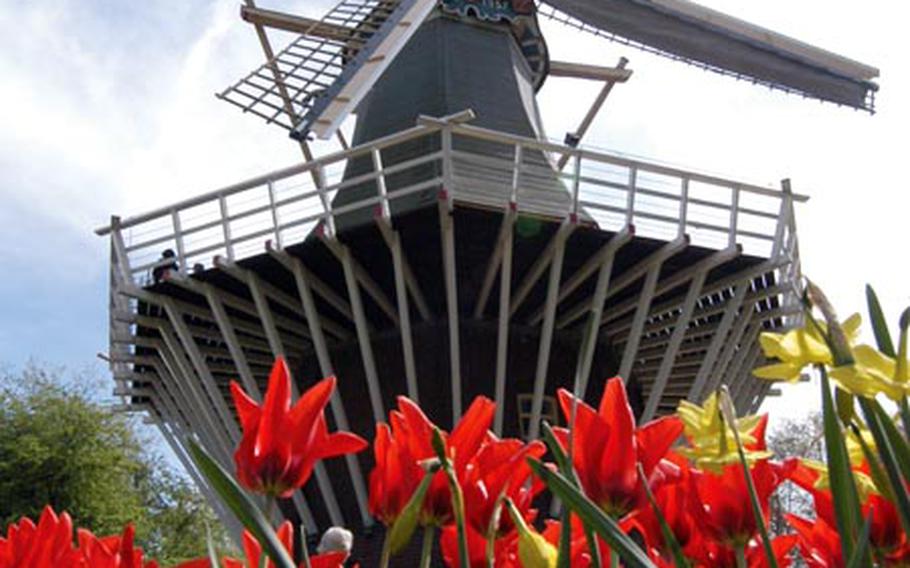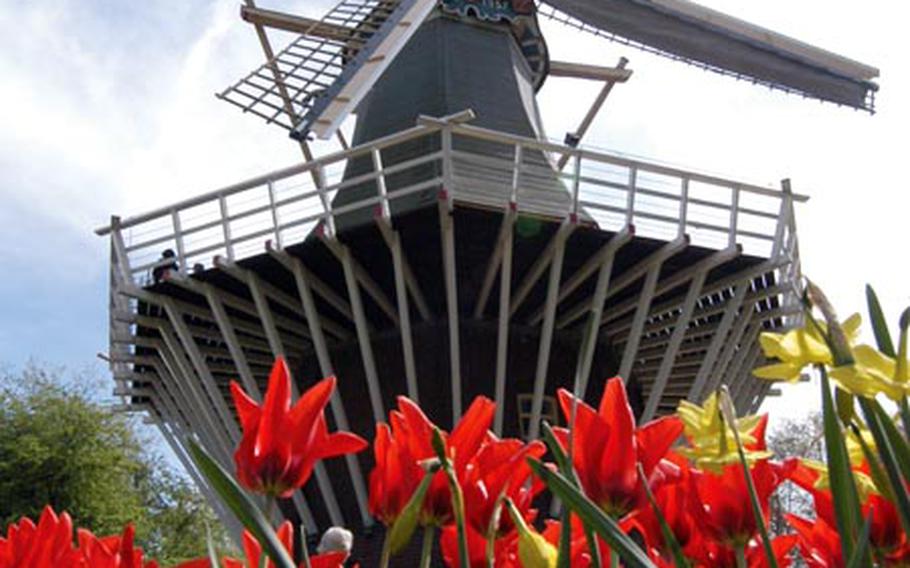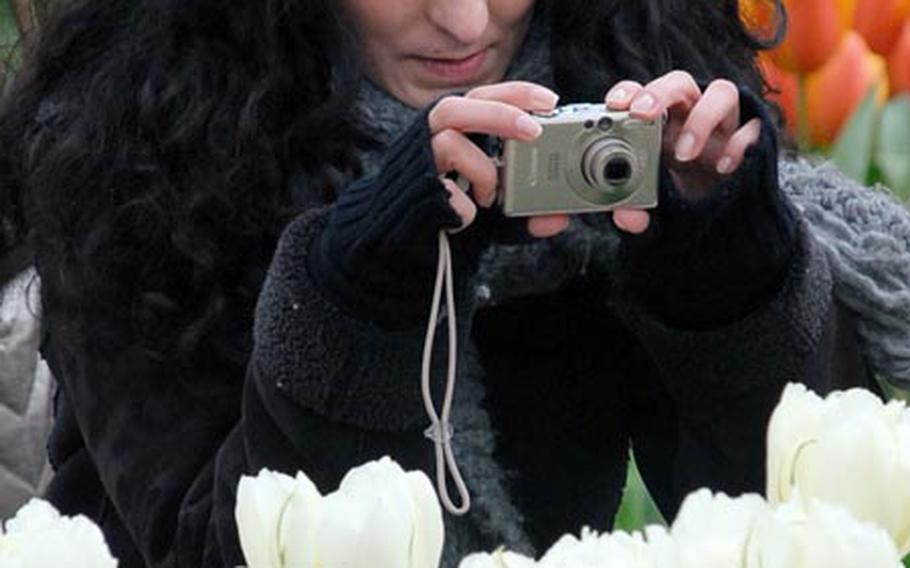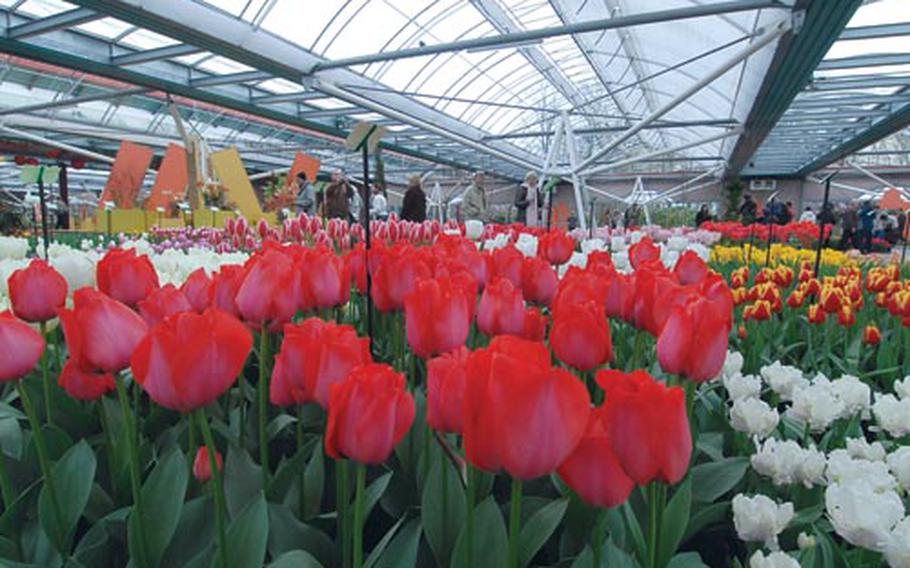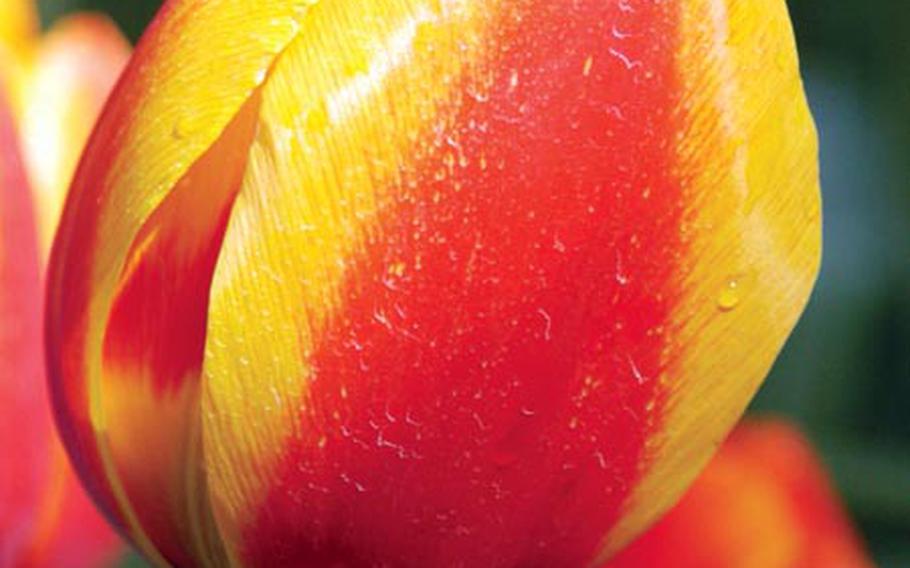 Stripes European Travel, Thursday, March 19, 2009
It's tulip time in Holland, and for the 60th time, Keukenhof gardens has opened its gates so the Dutch bulb-growers can show off their treasures.
From now until May 21, fields of tulips, crocuses, amaryllises and hyacinths will bloom in myriad colors.
In 1949 a group of 40 bulb growers from the area around Lisse, Netherlands, got together to create an open-air flower exhibit at nearby Keukenhof, a one-time hunting ground and garden for herbs and vegetables. Keuken is Dutch for kitchen and hof means garden. As the saying goes, the rest is history. More than 100 growers now plant 7 million bulbs at Keukenhof, and more than 800,000 visitors come annually to see the flowering spectacle.
Visitors to Keukenhof can spend hours walking the paths that crisscross the gardens past flowerbeds, ponds and fountains.
Sculptures by various artists also line the paths, making Keukenhof Holland's largest outdoor art exhibit.
Climbing the old Keukenhof windmill offers a different perspective of the gardens, and later in the season, an outstanding view of the blooming tulip fields on the outside.
There are also four indoor pavilions, one of which, the Queen Beatrix Pavilion, has a wonderful orchid exhibit. The largest, the Prince Willem Alexander Pavilion, has changing exhibits during the season.
Tulips have been popular in Holland since they were introduced from Turkey in 1593. By 1630 a "tulip mania" had gripped the Dutch, and a single bulb once sold for today's equivalent of $500,000. Unfortunately, when the tulip bulb market crashed in 1637, many fortunes were lost.
This year, besides celebrating its 60th birthday, Keukenhof is also commemorating the 400th anniversary of Henry Hudson "discovering" Manhattan. The park will feature an American-themed route through the grounds, an American garden and a flower mosaic of the Statue of Liberty made from more than 25,000 bulbs.
Know and Go
• Getting there: The park is on the outskirts of Lisse, Netherlands, between The Hague and Amsterdam. From The Hague, take A44 toward Amsterdam, exit at Sassenheim and take N208 toward Lisse. From Amsterdam, take A4 toward The Hague and exit at N207 toward Lisse. There will be signs directing you to Keukenhof.
By train, travel to Leiden and take bus line 54 to Keukenhof. Line 58 connects Shiphol Airport with Keukenhof, and bus 89 runs from The Hague central station to Keukenhof Monday through Friday.
• Times: Open 8 a.m. to 7:30 p.m. daily through May 21; ticket office closes at 6 p.m. Weekdays are best for a quiet visit; weekends are crowded, especially Easter weekend.
A highlight of the tulip season is the flower parade from Noordwijk to Haarlem on April 25.
• Admission: 13.50 euros for adults, 13 euros for senior citizens (65 and older), 6.50 euros for children 4-11, and free for children younger than 4. Parking costs 6 euros.
You might want to bring money for the plentiful gift shops and to rent bikes for tours through the tulip fields.
Also, you can order bulbs for next spring from five growers on the grounds.
• Numerous restaurants and snack stands are spread throughout the gardens.
• For more information and online ticket sales, go to www.keukenhof.nl