Kaub: German museum remembers Blücher's greatest triumph
by
Peter Jaeger
October 25, 2005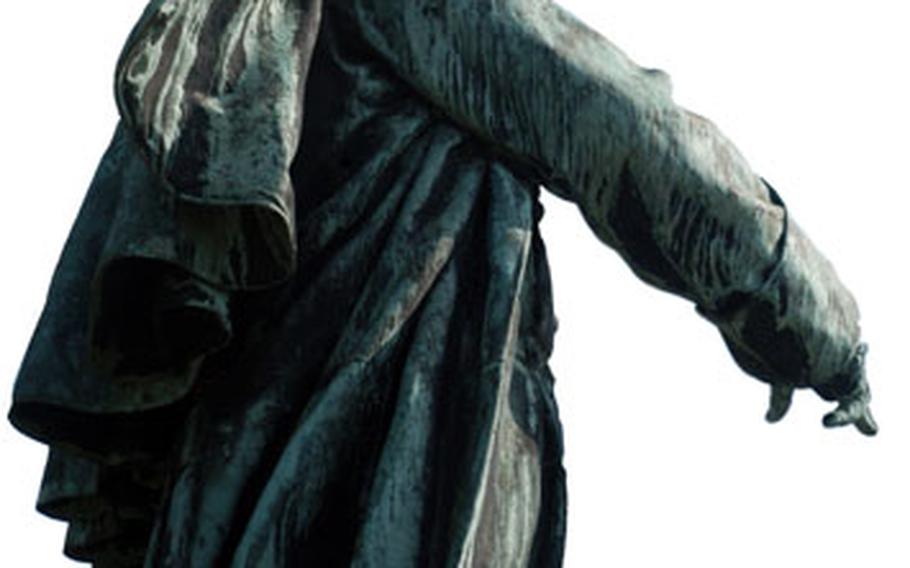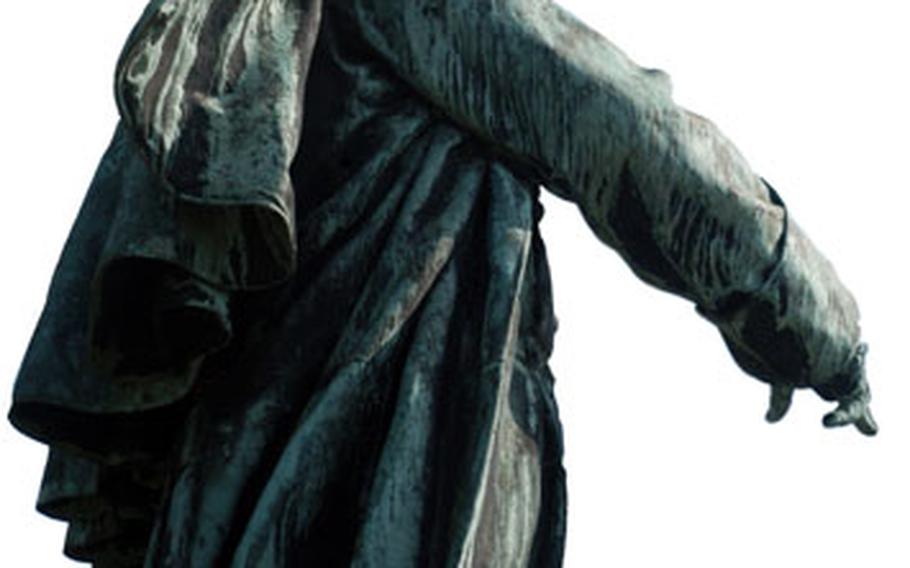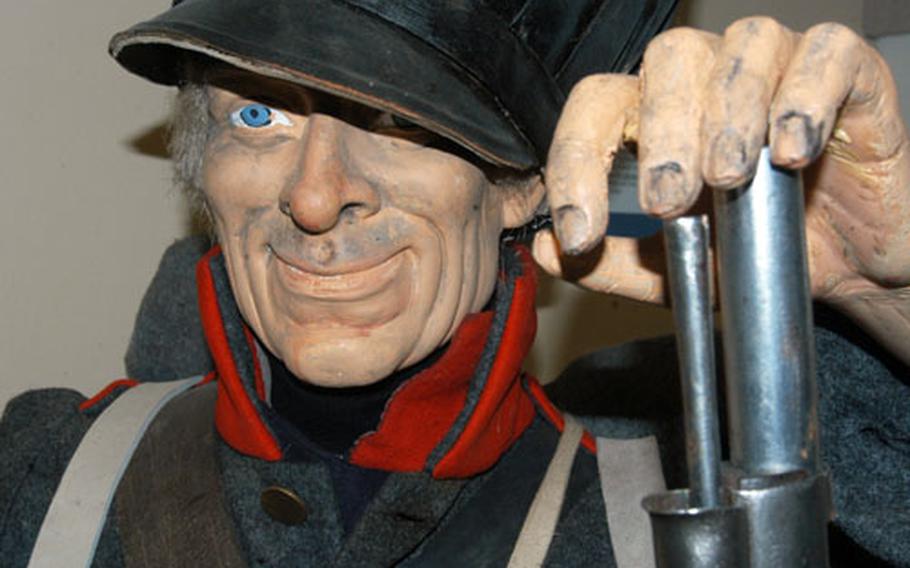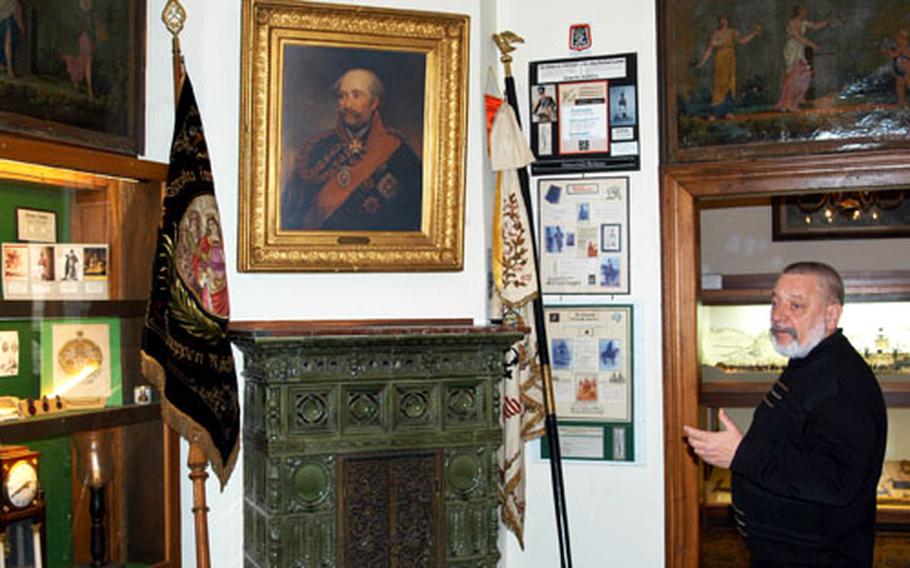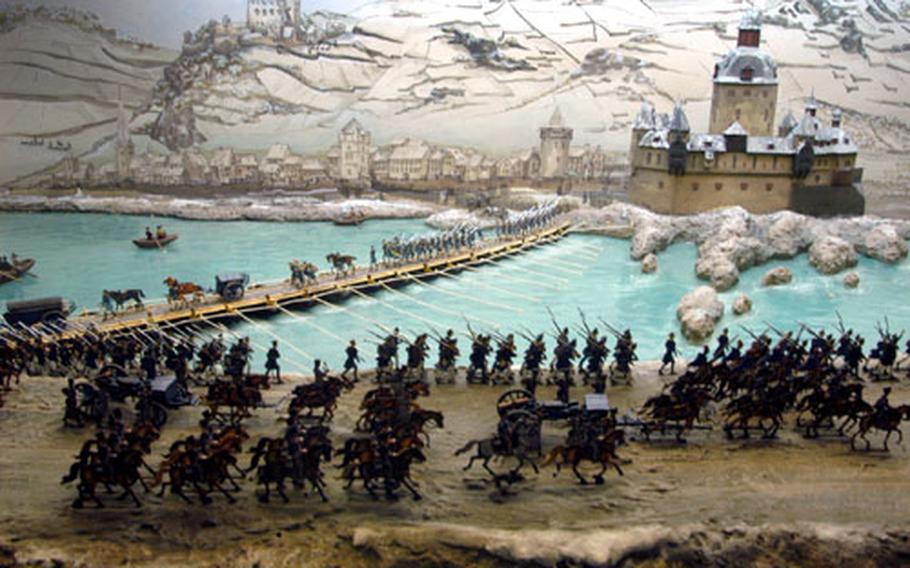 "I wish it were night, or the Prussians were coming," the Duke of Wellington said June 18, 1815, as Napoleon's forces were whipping his at the Battle of Waterloo.
Fortunately for him, his wish came true when Field Marshal Gebhard Leberecht von Blücher and his 3rd Silesian Army reached the battlefield just in time to help win the final and decisive battle of the Napoleonic wars. The victory was one of the important moments in European history.
It was also the greatest triumph for Blücher, a Prussian general who led troops from Prussia, Russia and Silesia, now part of Poland. Nicknamed "Marshal Forward" by his troops, they honored his fighting spirit. His name became a household word in Germany, and most German towns named a square or street after him.
A small but exquisite museum honors Blücher in the old town of Kaub in the Rhine Valley about 40 miles northwest of Wiesbaden, Germany. Kaub is a fitting location for such a museum, because here Blücher performed one of the highlights of his illustrious military career.
During the war against Napoleon, he moved his army of 50,000 troops across the Rhine River beginning on New Year's Eve, 1813. It took all night for the troops to cross the Russian- built pontoon bridge. At the time, it was considered an extraordinary achievement and was an important step toward moving the battle into France and the final defeat of Napoleon.
For three days, Blücher used an apartment in Kaub as his headquarters. That building now houses the Blücher Museum. The main rooms are completely preserved in their original colorful form with painted walls, furniture and lamps from the 18th century and memorabilia from Blücher's life and campaigns.
Unlike museums that are just rows of glass-covered cases, this one has an authentic atmosphere that lets visitors step back into a long-gone time.
The exhibits include pictures, a wide variety of original uniforms, weapons and other documents from the Napoleonic wars. There is also a well-designed model with tin soldiers that shows the Rhine crossing.
Although the explanations of the exhibit are in German only, the displays speak for themselves. And the friendly museum curator, Herbert Rest, who works on a volunteer basis, is available to answer questions in broken English and hand signals.
A statement by U.S. Gen. George S. Patton included in the exhibit makes a connection between the crossing of the Rhine by Blücher in the 19th century and by U.S. troops in the 20th century at the end of World War II. He wrote: "During the entire world history, wars had been lost, because rivers had not been crossed."
Kaub has other attractions for those who want to spend more time there.
Sitting on an island in the middle of the Rhine is Pfalzgrafenstein, built in 1327 as a customs station. Although the small fortress was modernized in 1607 and 1755, much of it still dates from the 14th century. It is open to visitors.
A scenic pathway leads to the Gutenfels Castle with a nice view of the river, town and the Pfalz. The castle now houses a hotel.
On the QTDIRECTIONS: Kaub is on the Rhine River between Rüdesheim and Koblenz, about 40 miles from Wiesbaden. From Wiesbaden, take Autobahn 66 toward Rüdesheim until it intersects with Highway 42. Follow 42 northwest past Rüdesheim to Kaub. From Ramstein/Kaiserslautern, take A-6 then A-61 toward Koblenz/Cologne. At Bingen, switch to Route 9 toward Koblenz, and after passing Bacharach look for a sign on the right for Autofähre (car ferry) to Kaub. Once in Kaub, park next to Blücher's statue on the riverbank; the museum is in the center of town at Metzgergasse 6. Follow signs from the statue.
TIMES: The museum is open 11 a.m. to 5 p.m. Tuesday-Sunday from April through October. During November, February and March, it is open 2-4 p.m. It's closed in December and January.
COSTS: Admission is 3 euros for adults, 1.50 euros for retirees, disabled, children and members of groups.
FOOD: Kaub has several midprice hotels, restaurants and wine taverns and two outdoor kiosks next to the Blücher monument. A picturesque wine tavern near the museum, Uff de Bach, serves small dishes and regional wines.
INFORMATION: Call the museum at 06774-400, fax at 06774-222, or e-mail at bluechermuseum-Kaub@t-online.de. The town's tourist office is at Schulstrasse 12.
— Peter Jaeger