Japanese tea ceremony is an exercise in precision
by
Jessica Bidwell
April 27, 2017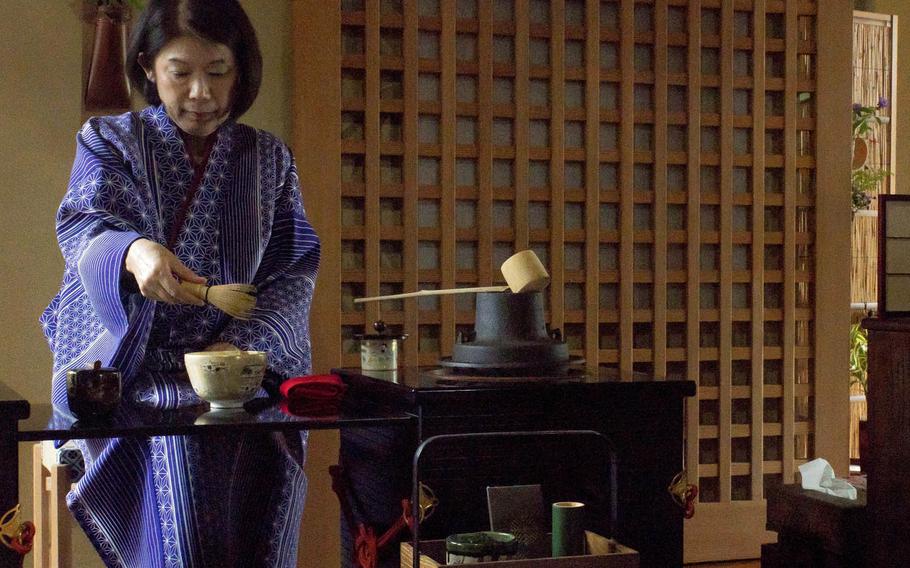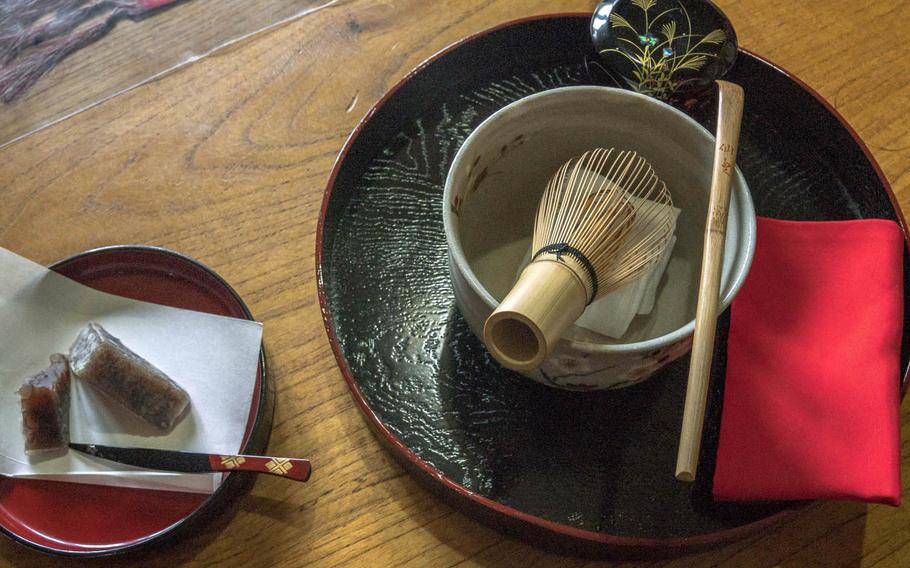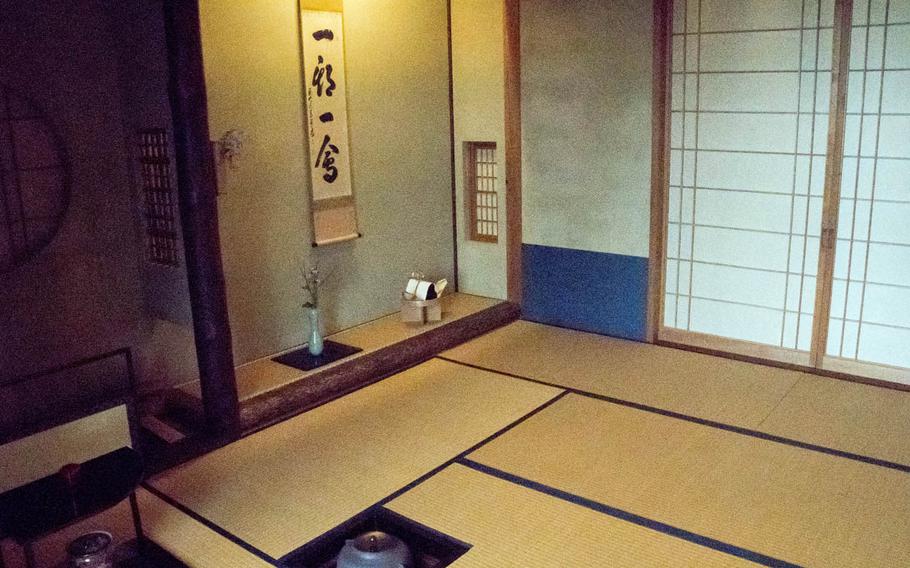 "Wabi-Sabi" — a calm and refreshed state of mind — is the ultimate goal for those participating in a traditional Japanese tea ceremony.
Influenced by Zen Buddhism, this cultural activity involves the ceremonial preparation of matcha, or powdered green tea.
From the street, Okinawa Sasagirian looks similar to other houses in the residential area of Kunigami; however, the interior is a sanctuary of harmony and tranquility. Japanese tea ceremony teacher Sohen Kirita has welcomed guests there for more than 20 years.
Visitors swap shoes for woven-straw sandals, and those who really want to get into the spirit of this ancient tradition can wear a kimono provided by Kirita.
A stone path leads participants to a natural spring where they wash their hands before entering the tearoom. The door to the room is small and guests have to crawl inside. The tiny entrance, dating to a time when swords were commonly carried, was designed to discourage people from bringing weapons.
There's nothing fancy about the bare tearoom. Tatami mats line the floor and a steam pot sits to one side. Above everything else, there is an altar from which a scroll hangs that states: "Treasure each encounter, for it will never recur."
Guests kneel and bow, signifying that they will clear their heads and cherish each moment of the ceremony. It's normal to sit on the floor, but visitors also have the option of sitting at a table.
Before tea is served, traditional Japanese confections are offered, including a sweet bean jelly that offsets the drink's bitterness.
Kirita said four principles represent the way of tea: harmony, respect, purity and tranquility.
The defined movements of tea preparation are intended to consume all of the participants' attention. Precision governs how utensils are presented, how the towel is folded, the tea retrieved and the water poured.
After Kirita explains the steps, guests can concoct their own cups of tea. Although a little bitter, mine was delicious. However, it's the ceremony and experience of a time-honored tradition rather than the drink that makes a visit to Okinawa Sasagirian worthwhile.
Okinawa Sasagirian Location: 1765-8 Nakama, Onnason, Kunigami, Okinawa, 904-0401, just outside Naha, off Route 58. GPS coordinates: 26.519085, 127.927036.
Hours: Open 10:30 a.m. to 5:30 p.m. Wednesday through Saturday.
Prices: 3,000 yen (about $27), for adults; 2,000 yen, 18 and younger. Cash only.
Dress: An assortment of kimonos are available for guests.
Information: 03-5449-0359; www.okinawa-sasagirian.com