Japanese rail stations offer unique attractions
by
Hiroshi Chida
February 12, 2004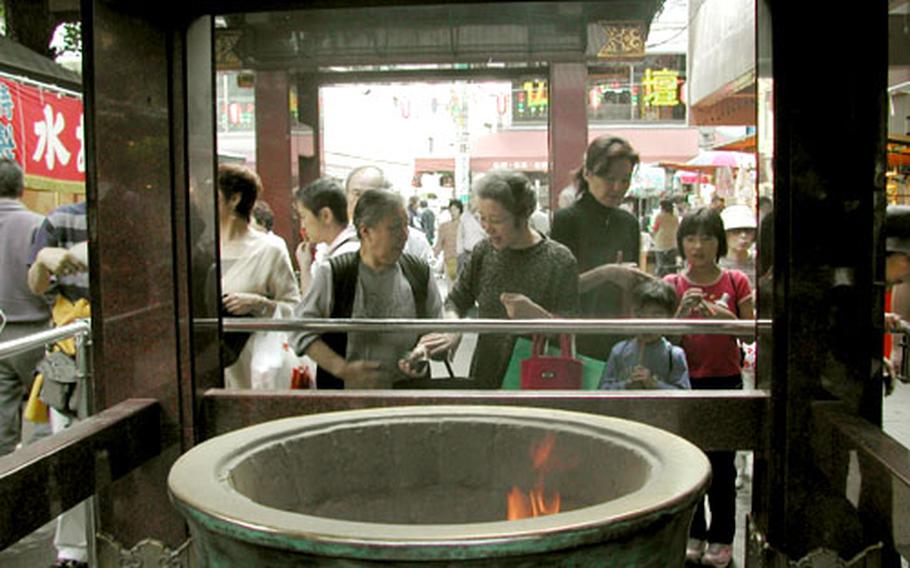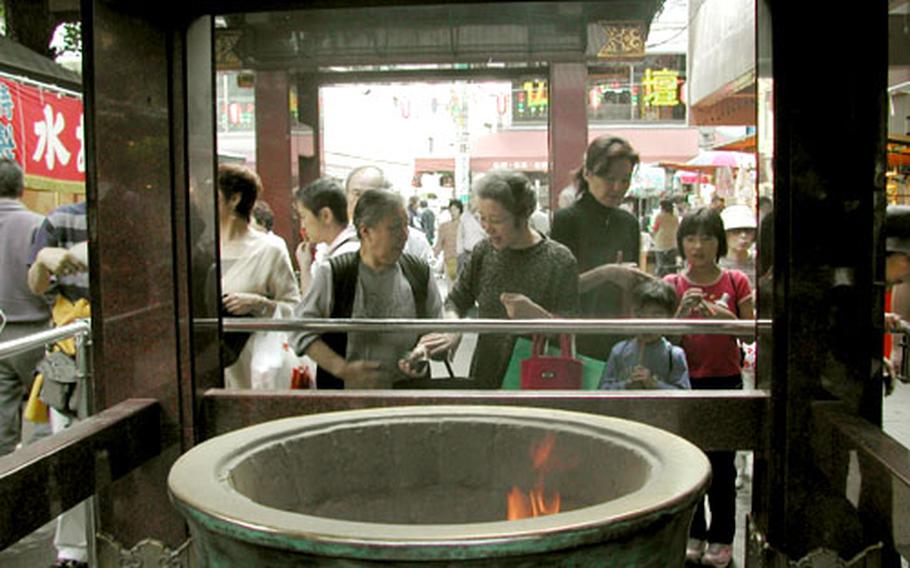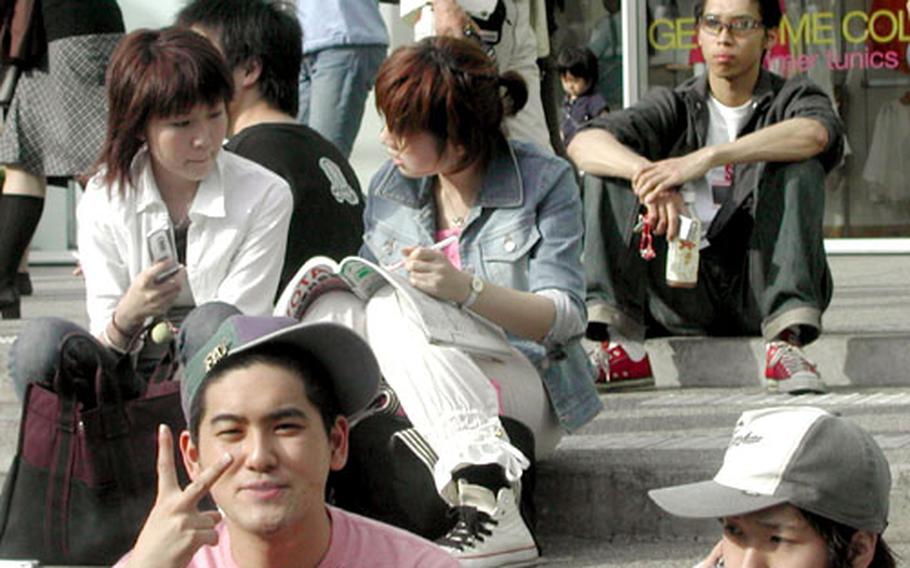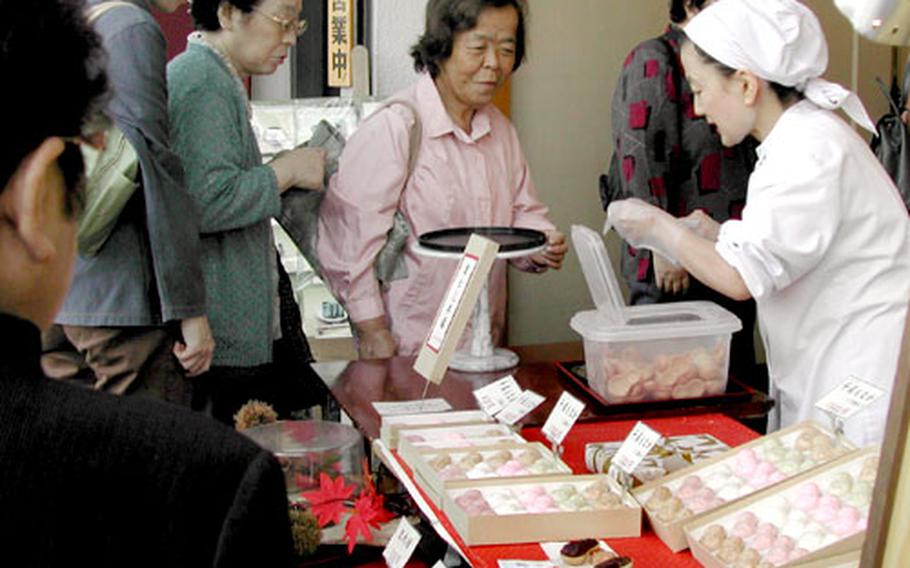 Tokyo's JR Yamanote line is one of the city's most popular ways to get around. The ring-like train system connects virtually every major stop in the city: Shinjuku, Shibuya and Ikebukuro are just a few.
Two of the line's stops offer unique scenes when you get off the train: Sugamo Station and Harajuku Station.
Sugamo is known for the large number of senior women visitors, and Harajuki, conversely is known to attract large crowds of younger people.
At Sugamo, the older ladies are visiting the Koganji Temple, which is better known as Toge-nuki Jizo — the splinter-removing temple. It's been popular with Tokyo residents since the Edo period of 1600-1868. During those days, when people got splinters or thorns stuck in them, they would visit the temple to pray to the Toge-nuki Jizo that the foreign matter be removed quickly. Today, people come and pray to cure all kinds of physical problems.
The temple holds en-nichi festivals on the 4th, 14th and 24th of every month and annual festivals Jan. 24, May 24 and Sept. 24. On the festival days and on weekends about 30,000 people visit, most of which are senior women. On the festival days, up to 240 stalls do business on top of the usual 200 shops along the street leading to Koganji Temple.
Unlike other Tokyo hubs such as Shinjuku and Shibuya, Sugamo did not join the race to modernize, said Shigeo Kizaki, Sugamo Shopping Street Business Promotion Association president. Sugamo tried to maintain the characteristics of an old temple town, he said.
Japan's elder population is increasing sharply. There are 24.41 million people more than 65 years old. That is 19.1 percent of the total population of 127.5 million people as of January. Japanese men live to an average age of 78.3, but Japanese women live to an average age of 85.2, according to the Statistics Bureau of the Japanese government. With the seniors comprising almost one fifth of the total population, it is important to have places such as Sugamo remain as they are, Kizaki said.
"There is no place in Tokyo now where old folks can go and enjoy shopping except Sugamo," he said. "Sugamo may not be a fashionable place like Shinjuku, Harajuku and Shibuya, but here old folks feel at home and relaxed."
In stark contrast to Sugamo, Harajuku is the most popular place for Japan's fashion-loving teenagers. There are many apparel houses, accessory shops, and eateries; a young crowd constantly floods the streets of Harajuku.
Harajuku's reputation as a fashion center can be linked to the existence of the old housing area Washington Heights, which housed U.S. forces during the post-war period, said Yunosuke Kyo of the Shibuya Ward Office. Japanese merchants set up many stores to do business with Washington Heights' residents, and they also sold the American's used items for fashion-hungry Japanese people during the time of deficiency.
There are about 300 stores on Harajuku's Takeshita Dori, said Sachiko Kato of the Takeshita Dori Store Owners Association. About half of them are clothing shops.
Harajuku's customers are mostly teenagers, but Omote Sando Avenue in Harajuku is a more stylish area for an older age group.
But be prepared for crowds: Harajuku attracts up to 110,000 on weekdays and 130,000 on weekends.
If you go ...
Sugamo: JR Yamanote Line to Sugamo Station. Subway Toei Mita Line to Sugamo Station.
Harajuku: JR Yamanote Line to Harajuku Station. Subways, Chiyoda Line to Jingu-Mae Station and Ginza Line to Omote Sando Station.
---
---
---
---