Japan a great place to buy cameras, accessories
by
Christopher B. Stoltz
November 4, 2007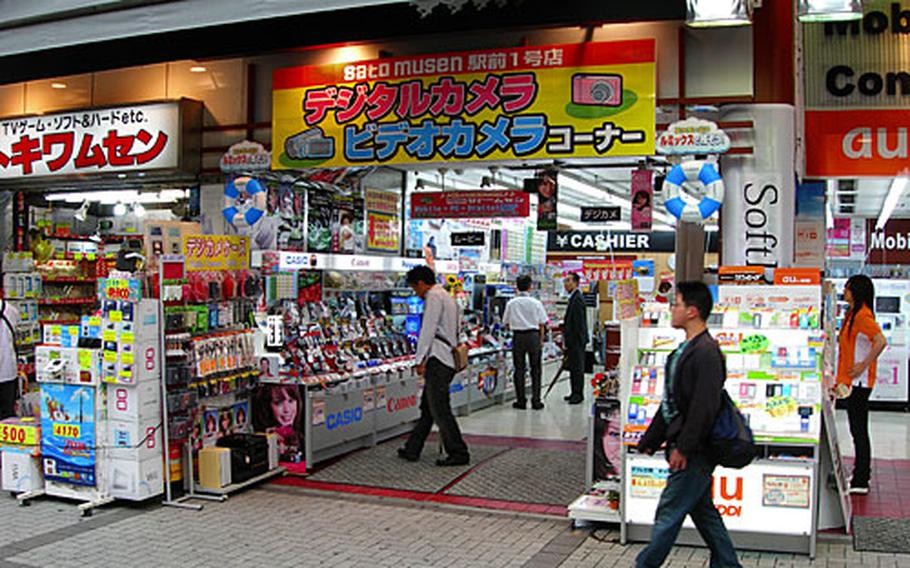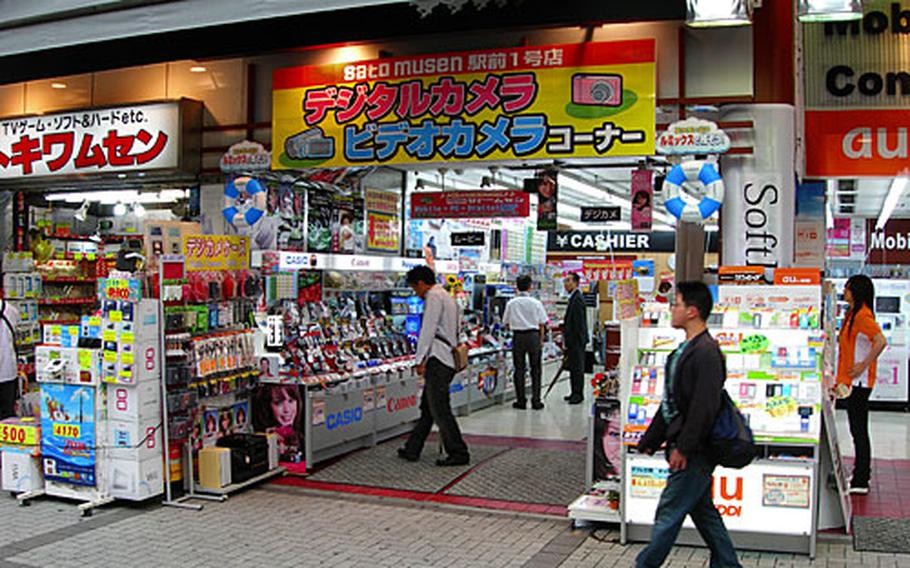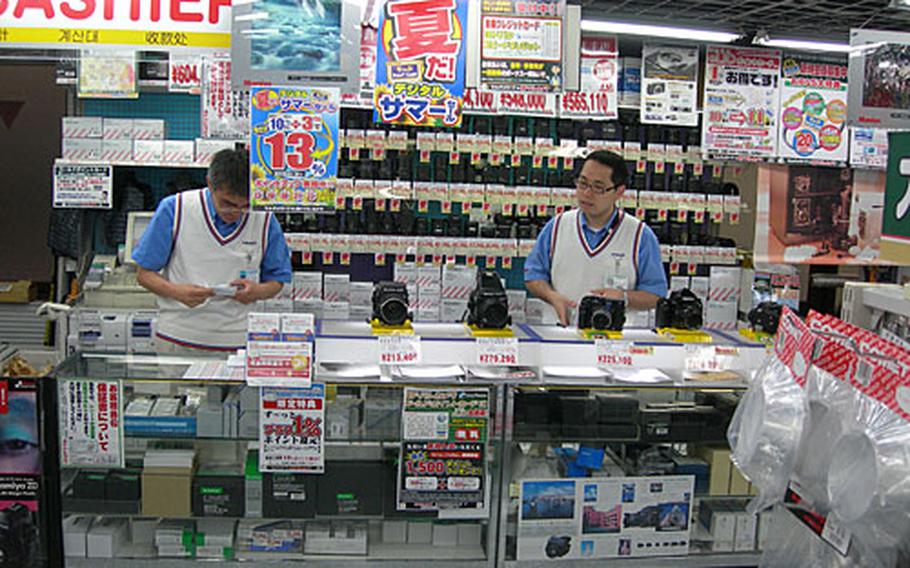 A few weeks ago, I set out on an important mission. Well, important to me at least. I had heard of the wonderful electronics districts in Tokyo and was hoping to find a special 30-year-old camera at a good price.
Watches that talk, sleek cell phones and nearly every gaming system and video game invented only scratches the surface of the technologies available. And since many of the best cameras in the world are made in Japan, I figured my chances were good to find a Mamiya 7, which you can get on eBay for about $700, about $300 over my budget.
We all have seen Japanese tourists with their big cameras in the States, so I figured my chances were good.
So I headed off to three areas known for their giga-goodies — Shimbashi, Shinjuku and Akihabra.
The beauty of traveling to these areas is that they are accessible from Tokyo's Yamanote line, the metro line that intertwines itself through the city's busiest places.
Shimbashi has a few used gear shops with decent prices. These small shops are saddled up against skyscrapers. And the owners were helpful and handled the cameras with care.
The sailor in me tried to talk the owners down on prices, but I was lost in translation. Haggling can be a perk at these smaller stores, but bring someone who can speak Japanese.
So I caught a bus to Shinjuku, which has the best of both worlds. Known for its night life, malls, and yakuza sightings, the district is also a major player in photo gear. It has two major shops and several smaller ones.
Map Camera is one of the big guys and has many used and new cameras. This is my favorite store. It's a bit pricey for a used-camera store, but you can find good deals if you look through its three floors of wall-to-wall selections.
The other store is a chain called Yodabashi Camera, which has everything a photographer could dream up.
I drooled over cameras there, but everything was way out of my price range. I especially loved checking out the handmade German cameras that cost $10,000.
At Yodabashi, I priced out the Nikon D200 body at ¥178,000 ($1,483 at ¥120 per dollar exchange). For the Canon lovers, I checked the Canon EOS body, which went for ¥310,600 ($2,588). And while you may pay premium prices for this gear, the selection is unbeatable. I have looked all over the East Coast in the States and I have never found a camera store this well-stocked. I imagine this is what B&H (New York City's humongous camera store) looks like. There are floors upon floors of gear. There are elevators in the building for the quick run in and out, but I highly suggest using the stairs on the first visit to explore the sections.
My last stop, Akihabara, reminded me of a video arcade. There are enough flickering lights to make your cornea go into fits. Akihabara has just about every gadget seen in Popular Science and is A-to-Z for shopping electronics in Tokyo. One of the more unique displays I found in the camera store was a table with camera shells for underwater photography. These items are normally special order and not seen on display. Random trinkets are the norm here.
Many of the vendors in Akihbara have wide-ranging prices, so it would be wise to shop around. A Japanese-only Sony camera with a gorgeous LCD screen and two gigs of storage varied at ¥45,000 and ¥50,000 ($375 and $416) in the shops I visited.
By the end of the day, I had found the lens I was hunting for — priced at $600. Bummer — it was just a touch out of my price range. However, I did purchase a sync cord and flash, which I needed more than the lens anyway.
Although I didn't come home with the lens, I had a great day. The trip alone was well worth the experience. So, I suggest you bust out your camera and snap away in each district in the true spirit of a Japanese tourist.