It sometimes pays to rely on a guide's local knowledge
by
Karen Bradbury
October 6, 2005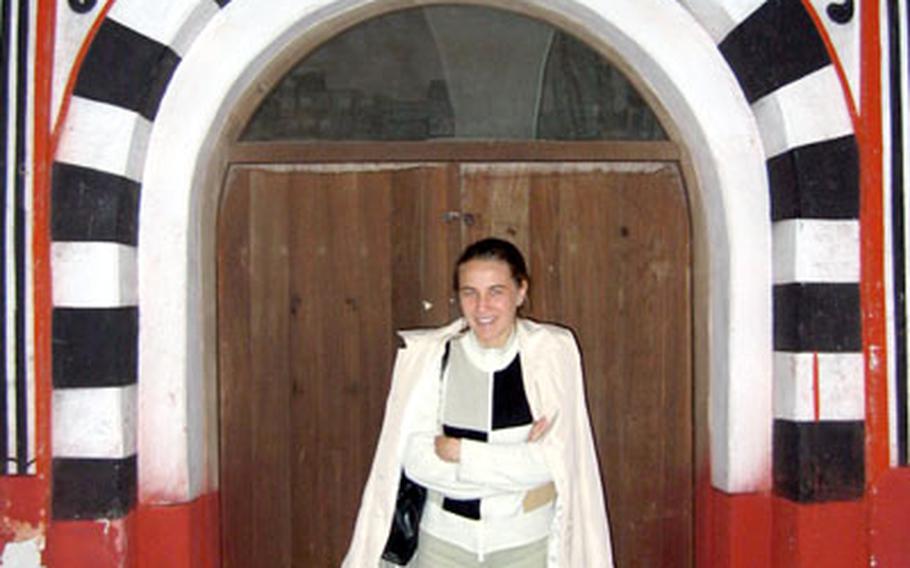 Rather than go it alone on a recent trip to Bulgaria, a friend and I decided to book a guide through a Bulgarian tour company.
To some extent, it was more a case of a guided tour finding us. Having checked out a guidebook of Bulgaria, we knew what places were on our "must-see" list. And one evening, while surfing the net for more on the places that piqued our interest, we stumbled across the well-organized Web site of Crossroads tour agency offering photos and tidbits on our choice destinations.
The Web site also mentioned the possibility of tailoring tours to suit the tastes of any group and time frame.
Curious, we shot off an e-mail requesting a quote for a seven-day package for two including Sofia, the town of Veliko Turnovo and the Black Sea coastline. The very next day, we received a reply in English confirming the agency's willingness to organize such an itinerary.
And the quoted price, which included costs of seven overnights in three-star hotels, half-board, admission to all sights and a car with driver/guide, was 570 euros per person, reasonable even by the standards of the thriftiest of travelers. Flight from Frankfurt to Sofia was not included.
We booked a tour.
As soon as we stepped into the arrival hall at the Sofia airport, we found a sign with our names on it and an agency representative, an upbeat young man who insisted upon divesting us of every piece of luggage we had on us. A good sign, and a welcome break from trying to get a taxi at a decent price or wangling information on public transportation.
I was already seeing the merits of a guided tour. And during the next days, I would see more.
While traveling with a guide did remove some elements of accomplishment and spontaneity, all in all we had no regrets. We saw more of the country than we would have managed with public transportation, all hotels were clean and well-located and everyday tasks like filling the gas tank or finding a secure parking garage were managed for us.
Moreover, our guide treated us as friends, not a burden. Instead of closing the door on us at night, she shared wine and conversation with us well into the evening. One night we visited a pub and saw one of her favorite rock bands. Upon hearing of our love of shopping, she took us to a moderately priced designer clothes shop we would have never stumbled across.
During more serious moments, we learned of some of the concerns of the Bulgarian people as their country stands poised to join the European Union.
Crossroad's Web site, which includes English, is www.crossroadstravel.net. Its e-mail address is office@crossroadstravel.net.