Isle of Jura: Scottish island features malt, music and myth
---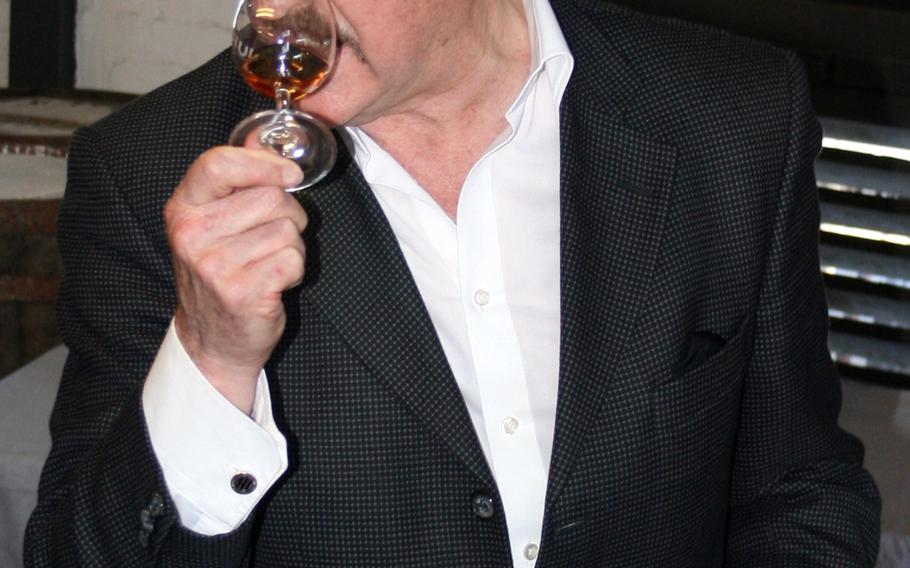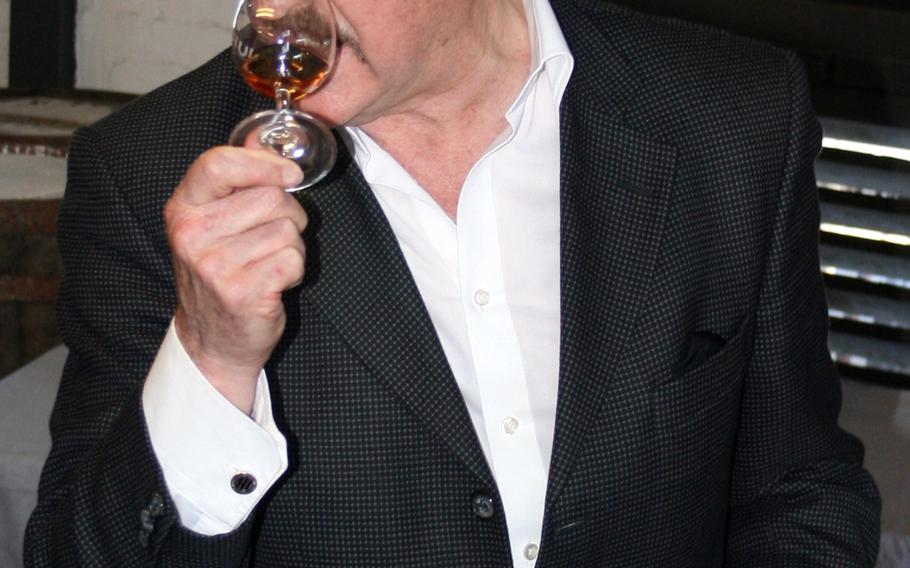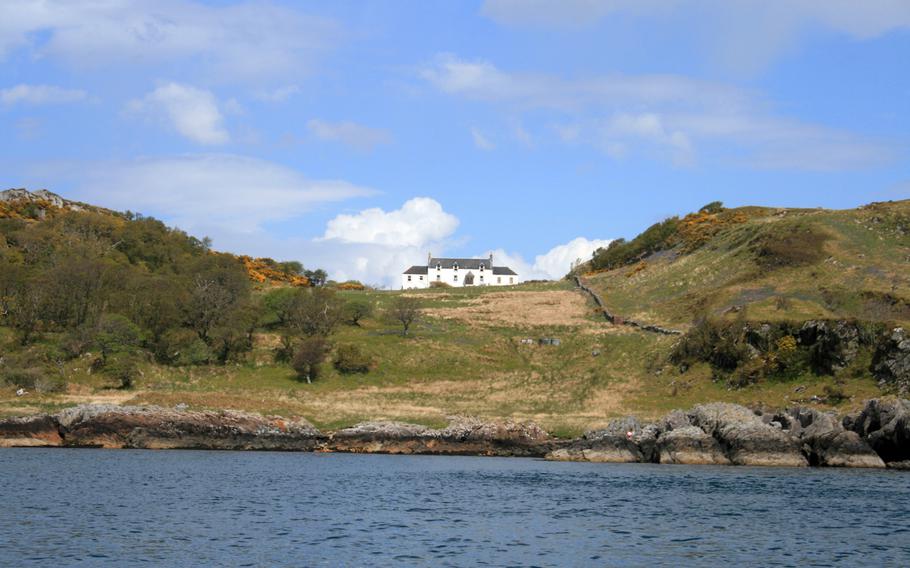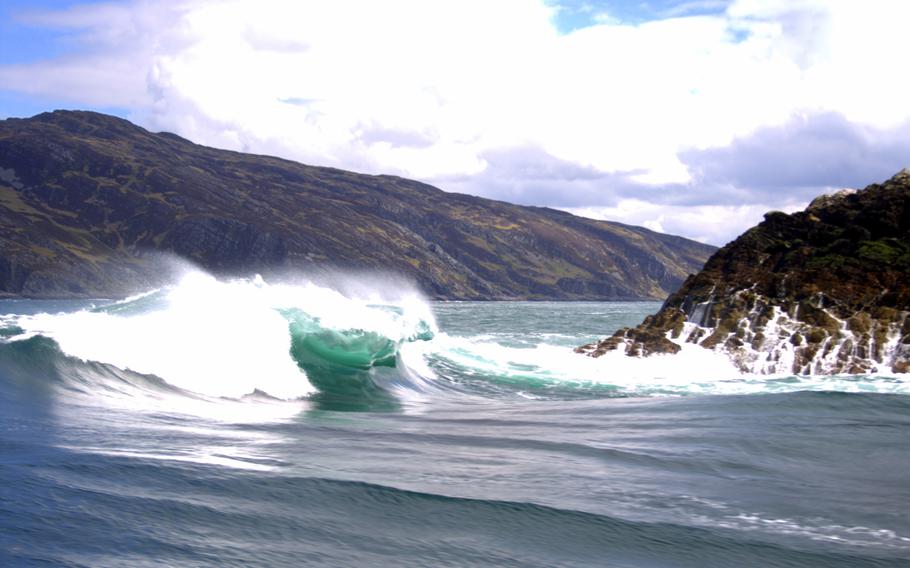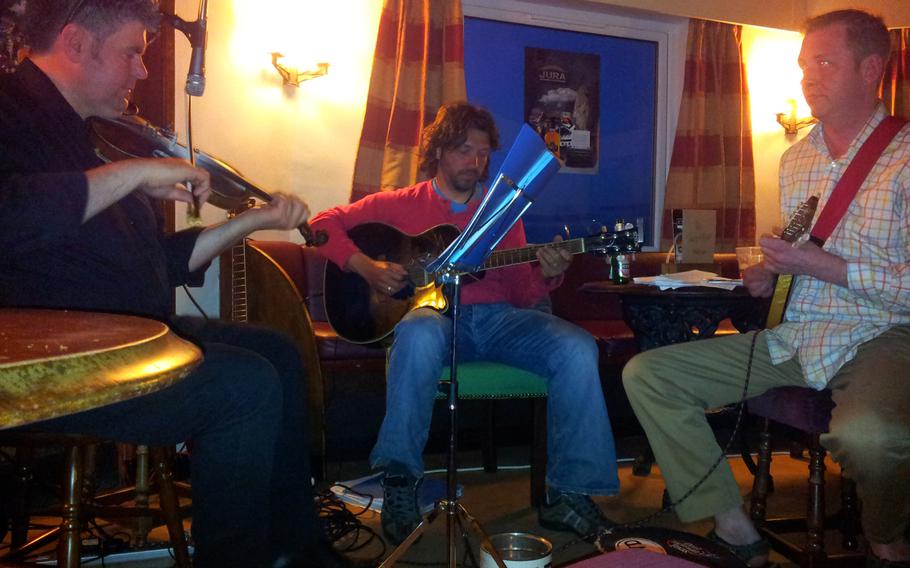 "There's two ways to sample whisky ... with your left or with your right hand."
So begins a crash course in tasting from master blender and charismatic showman Richard "The Nose" Paterson.
We're on the wild and woolly Hebridean Isle of Jura off Scotland's west coast on a day when the island's population of 179 has almost doubled with the invasion of whisky enthusiasts. From as far afield as America, Scandinavia and Germany they've come to the island's only town of Craighouse with just one thing in mind — tour the distillery and take a wee dram or 10 of the locally produced Scotch.
We're standing among empty wooden barrels infused with the aromas of the world's wine- and spirit-producing regions. Amoroso from Spain, bourbon from the Ozark Mountains of Missouri. Their flavors spend years soaking into the oak barrels that are surrounding us. When filled with locally produced malty spirit and left for a spell (in some cases 50 years) the alchemy occurs and "the water of life" is created.
As instructed by the man with 40 years in the business and a nose reputedly insured for upward of $2,000,000, we swirl the liquid around the glass, take three lingering sniffs and spend at least 20 seconds letting the amber stuff roll over and under our tongues.
"With this one you should be getting Oxford marmalade, sea salt, honey, toffee and whispers of smoke" says Paterson. "The nose and taste is yours, if you don't like it you move on, it's not rocket science. The flavor is about your mood at that precise time, it's about your surroundings, and who you're with."
Sporting a whisky glass holster around her chest, a presumably seasoned whisky distillery tourist asks the eternal malt question: "With or without water?"
"Absolutely doesn't matter," Paterson answers. "Water opens the whisky up to the palette. Try with and without; both give you a different experience."
Nicol MacKinnon disagrees, "It's made of water; of course you don't put any more in it!"
We've left the whisky-drinking to the experts, and MacKinnon, a ferryman, maritime mailman to isolated waterside residents and partner in the Islay Sea Safaris excursion company, shares his opinion above the engine roar of his Stormforce 11 RIB.
Sitting at the helm with a plastic Viking helmet perched on his shaven head, MacKinnon is powering us northward along Jura's east coast. There's a brief stop and lull in engine noise as we view an isolated white farmhouse on a distant hillside.
This is Barnhill, where George Orwell sought sanctuary from late 1940's London to pen much of his most famous work, "1984." Today, the house is available to rent, with little changed since he last spent time at this "very unget-at-able place." The nearest public telephone is eight miles away (cell phone signals on the island are patchy, at best) and it's 25 miles from the island's only pub and shop.
Our destination, just two miles further along the coast between Jura's northern tip and Scarba Island, is steeped in centuries-old folklore. Its name, translated from Gaelic, means "cauldron of the speckled seas," and it's where clashing tides, submerged rock buttresses, a 500-foot basalt pillar known as "Old Hag" and a narrow channel all conspire to create the salty, spume-filled maelstrom of The Corryvreckan Whirlpool. With currents known to run up to 10 knots (more than 11 miles an hour), the channel is regarded as unnavigable by the Royal Navy.
But MacKinnon is well-versed in navigating and reading these waters.
"I've got 600 horses to play with behind us and I need them," MacKinnon says. "She's (Corryvreckan) disruptive and not to be messed with. I could have got you really wet, but you seem like nice people, so I gave you an easy ride this time."
An easy ride is not what Alex, of Jura Island Tours, had in mind the following day. His mini-bus tour of the island bounces us in our seats as he hurtles along a winding and ill-kempt single lane road. We visit 13th-century Knights Templar grave stones at the ancient burial site of Cillearnadill. On the horizon, way beyond road access, the ruggedly handsome and lyrically named Beinn nan Capull (Peak of the Horses), Tom na Pioghaide, (Hillock of the Jackdaws) and Leac Fhola (Ledge of Blood) draw hardy walkers. Dominating the island is the trio of mountains called The Paps (Norse for breast) that annually attracts runners to race over the 17 miles of shapely, but frail, quartzite scree.
We rode northward past ancient standing stones, feral shaggy goats and some of the 4,000 red deer (Jura is Norse for Island of Red Deer) roaming the road and hillsides.
We finish at Inverlussa Bay on the northern shore where, on Thursdays and Fridays during the summer, orders for a picnic of tea, coffee and whisky cake are made by walkie-talkie, then delivered by Georgina Kitchings from her small cottage by the beach.
That evening, in the cozy front room of the Jura Hotel, Hebridean folk musicians perform songs of love, loss and migration and more jaunty foot-tapping reels and jigs. Into the wee hours "Diurachs" (as islanders are called) tell tourists lively tales about cursed, one-eyed Campbell clansmen, magical bloodied skulls and complain about the island's bus service. There are shouts of "Sláinte!" with each round of drinks, and by late evening it's become quite a hootenanny. All the etiquette and care of savoring the malt have gone out the window. On Jura, there's only one pub, one shop, one road and one town, but plenty of stories to tell and peaty goodness to share.
David Cawley is a U.K. freelance journalist who specializes in travel and history.
KNOW & GO
Getting there
Lufthansa offers flights from Düsseldorf and Easyjet from Berlin-Schönefeld and Amsterdam to Glasgow Airport. At Glasgow, Loganair offer twice daily services to Islay (pronounced eye-la) Airport (30-minute flight) from where buses or taxis get you to the 10-minute ferry ride to Jura. Alternatively, try the ferry services (foot passengers only) offered by Jura Passenger Ferry from Tayvallich on the mainland to Craighouse. Those planning to arrive by car should use the Caledonian MacBrayne service from either Oban or Kennacraig to Islay then use the local ferry service to Jura.
Getting around
There are car rental companies on Islay including Islay Car Hire: (+44) (0) 1496 810 544, islaycarhire.com. For boat tours, contact Islay Sea Safari, (+44) (0) 77684 50000, or at this web address. For guided mini-bus tours with Jura Island Tours, call (+44) (0)14968 20314, juraislandtours.co.uk.
Where to stay
For a full list of accommodations (including Orwell's Barnhill and Jura Hotel), contact The Jura Development Trust +44 (0)14968 20161, juradevelopment.co.uk. The Jura Distillery owns a four-bed designer lodge that's available to rent (+44) (0) 14968 20601.
More information
There's a shop at the distillery for sampling and tours of the distillery should be booked in advance, (+44) (0) 14968 20601, jurawhisky.com. For more information on visiting Scotland, including whisky trails, visitscotland.com, (+44) (0) 84585 91006.
---
---
---
---