In Spain, they savor sea urchins
by
y Scott Schonauer
January 29, 2004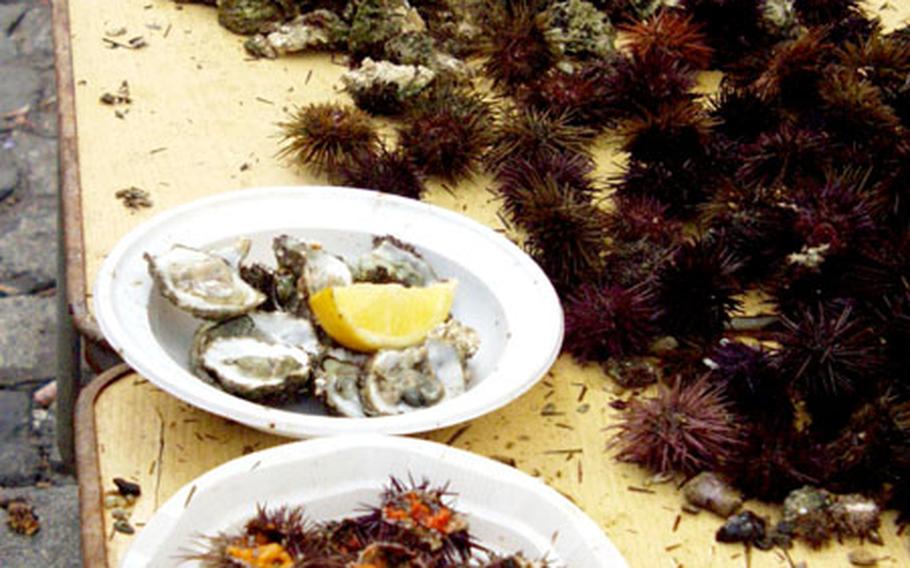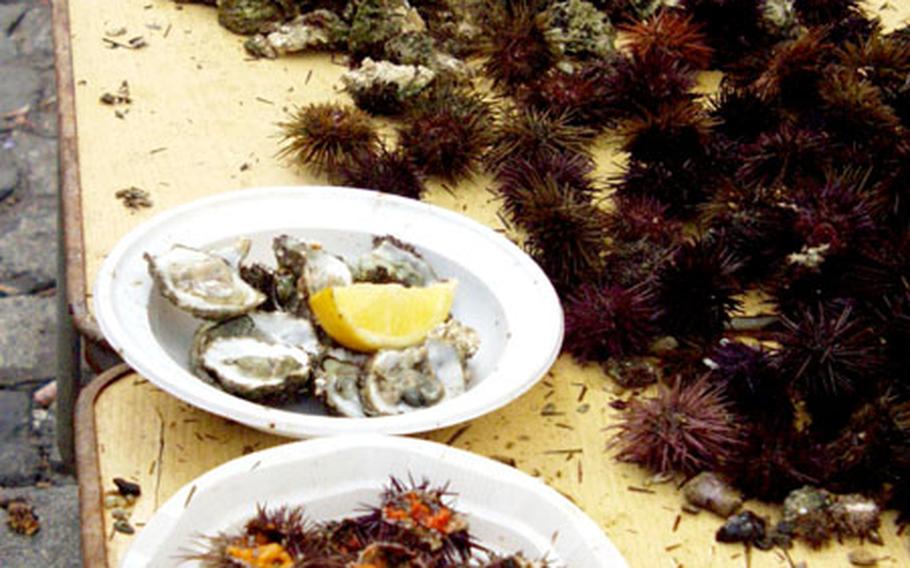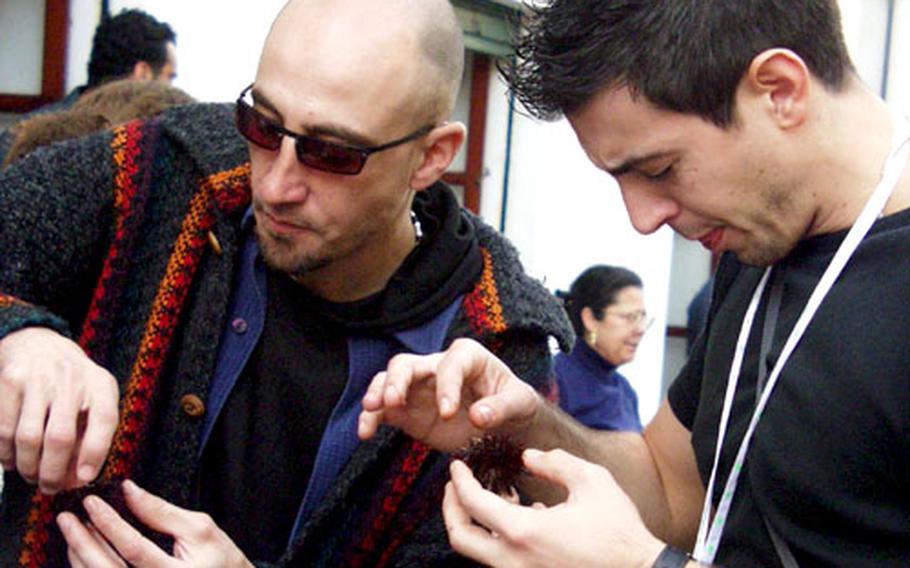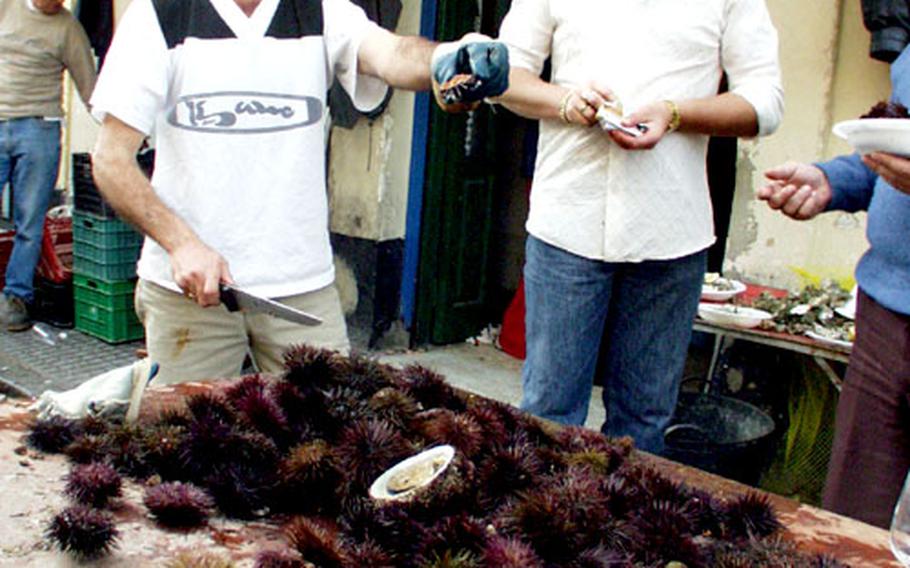 The lunch special just outside the main market in Cádiz, Spain, looked like a porcupine rolled up into a tight tennis ball.
While they're not something that make most mouths water, sea urchins are a delicacy in southern Spain, and February is prime season for the spiny creatures.
And since food is an important part of the Cádiz carnival, and seafood dishes are the most common fare available, it should come as no surprise that during this week a lot of sea urchins are consumed.
During the week, restaurants offer deals on everything from shrimp to oysters. For those who go for sea urchin, the best place is at the city market in the center of the historic district.
There, visitors find seafood vendors selling right on the street in tidy, makeshift booths. Beer and sherry are readily available to wash it all down.
Almost everything is fresh — as in caught that day. In some cases, it is only minutes old.
Nearly every hour, men in small Seat sedans pull down the street and dump off bucketloads of sea urchins caught moments earlier. Men wielding large knives stand ready to crack them open and serve them to waiting customers.
Vendors also usually sell oysters and shrimp, and the lines can get fairly long, especially during lunchtime around 2:30 p.m.
Last year, one man picked out which sea urchins he wanted to eat. After he'd selected a handful, the vendor used a knife to crack each in two down the middle.
The customer sipped some sherry and dug in. He scooped out the orange innards and stuffed it into his mouth and nodded his head as if to say, "Mmm, now that's good sea urchin."