GALLERY
In Honolulu, Makittii serves up a day's calories and a night's fun
by
Wyatt Olson
April 17, 2015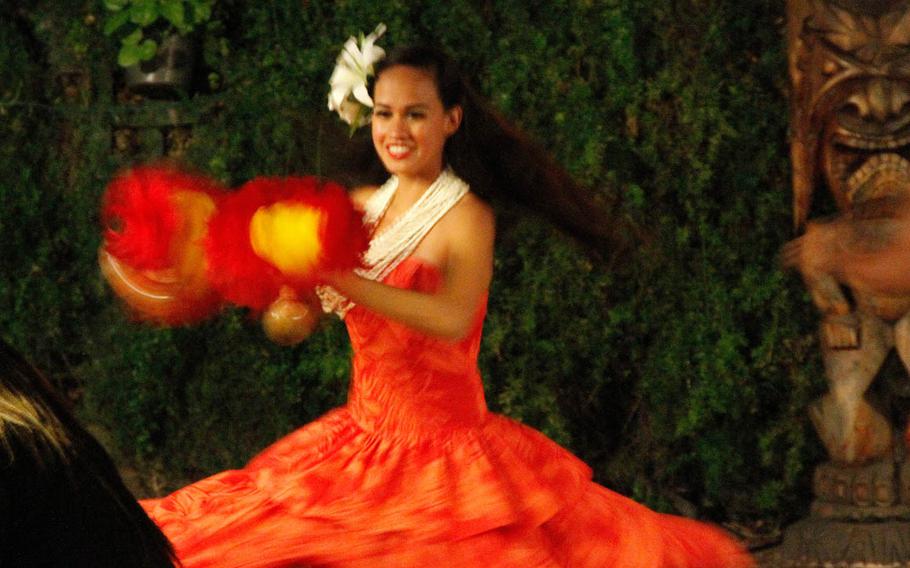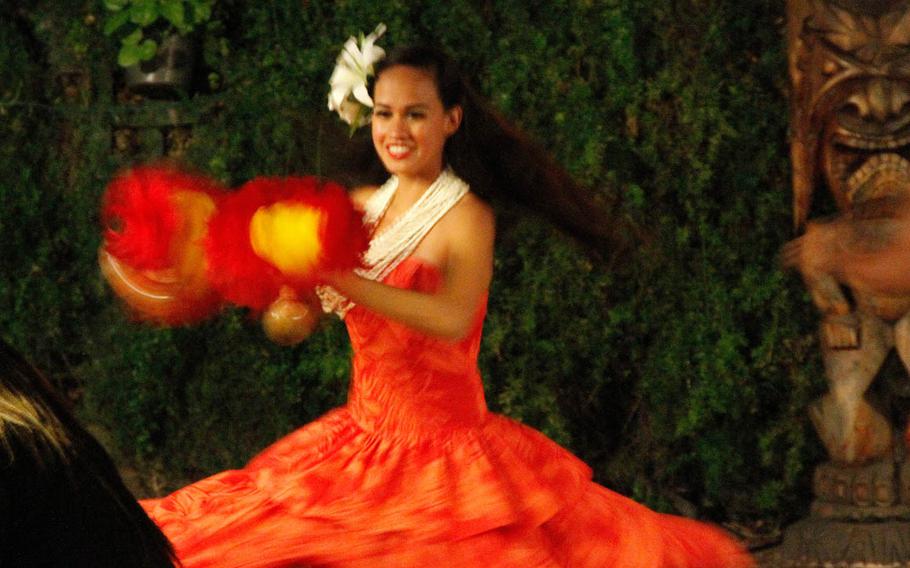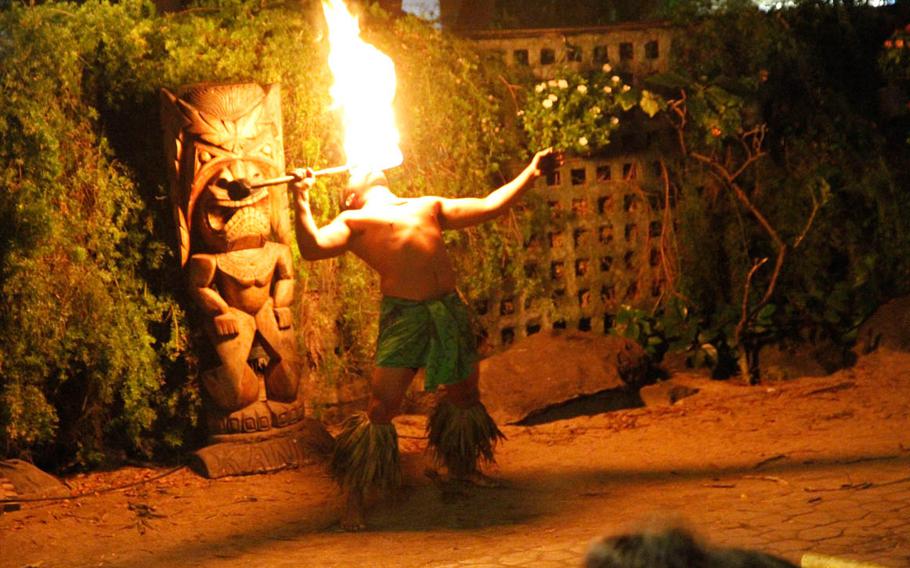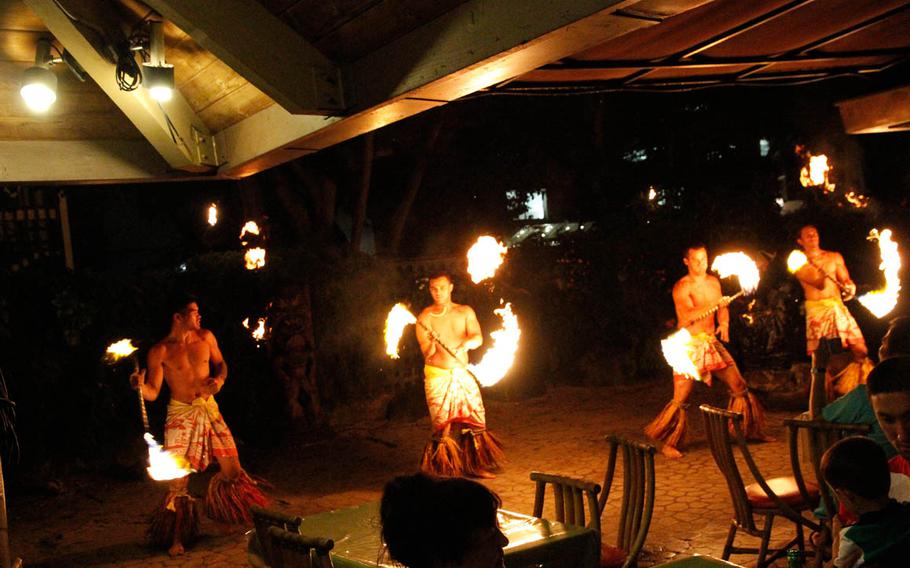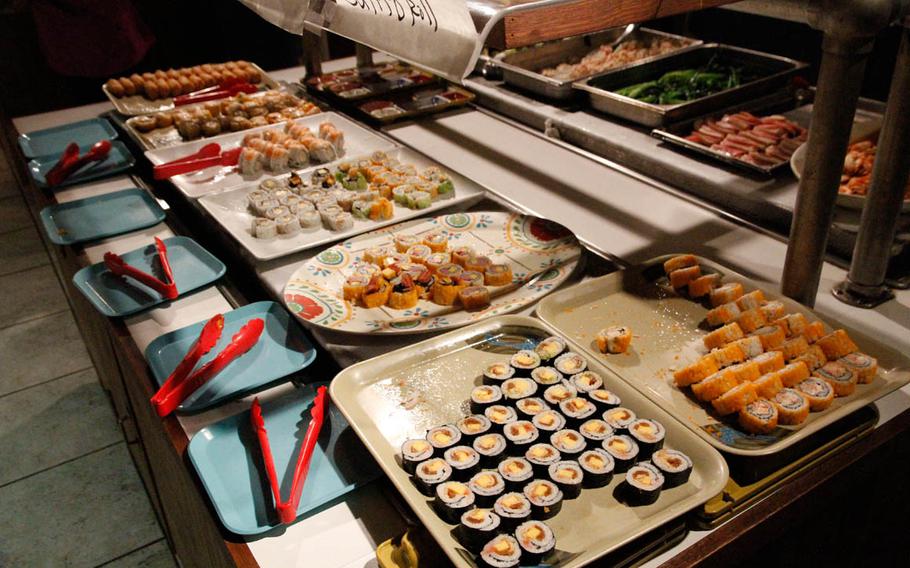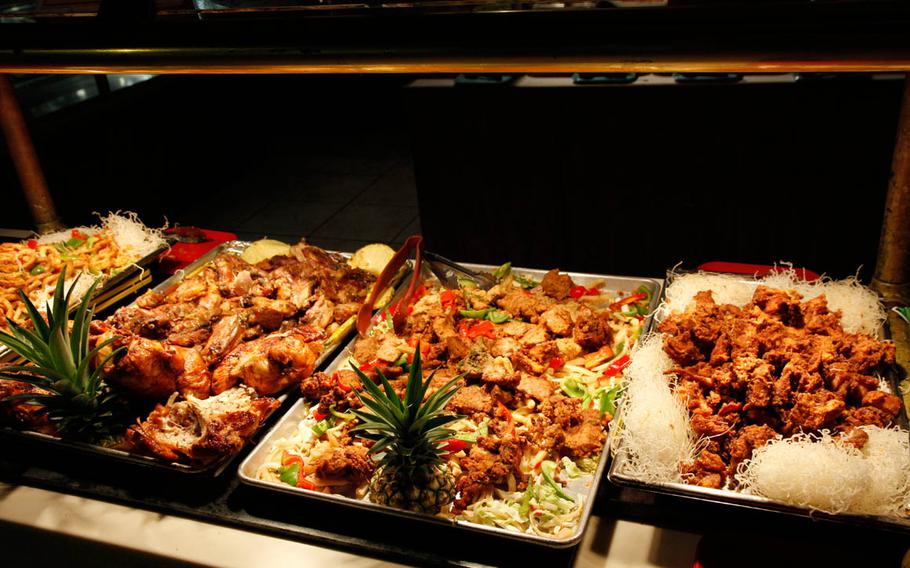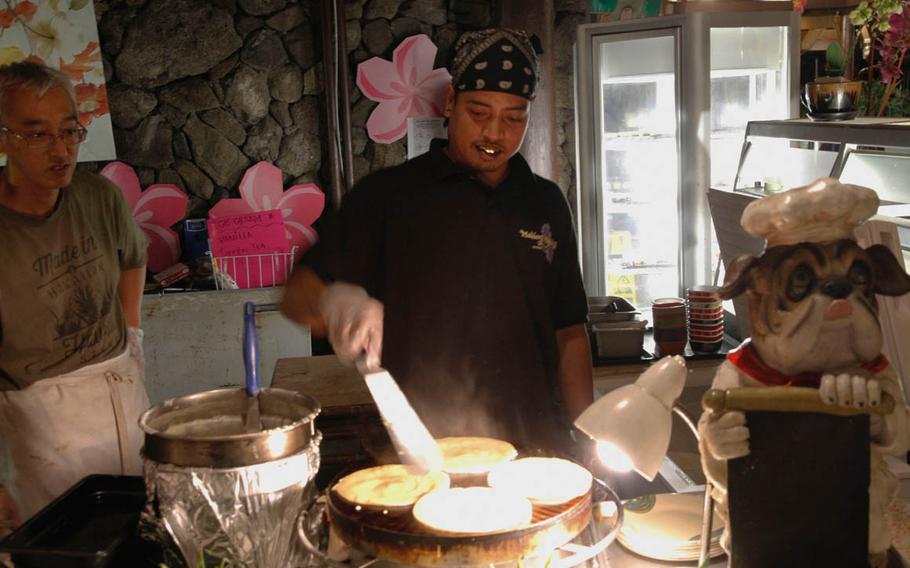 If you want to experience all the calories and Polynesian entertainment Hawaii has to offer in 90 minutes, then the buffet at Makittii in Honolulu is for you.
For a little over $20 you can wander around Makittii's fulsome buffet of chicken, beef, calamari, shrimp, fish, sushi, salad, fruit, dessert and more. And two times during the evening there's a floor show with Hawaiian hula and flame dancers.
Now, you could spend $75 to $100 per person to take a tour bus to a mountainside luau at sunset — and anyone visiting or living in Honolulu should experience that at least once.
But Makittii, located in the heart of Waikiki Beach just a block off the beachfront, is a quick and fun way to get your entire day's caloric intake in one sitting — with song and dance.
Three of us went to the dinner buffet on a recent weekday night after calling earlier to make a reservation. We decided to time our meal with the 7 p.m. show (which actually starts at 7:15).
Reservations, however, seem to count for little because when we arrived we had to leave our name with the maitre d' and wait outside to be called. As we strolled around the sidewalk, a crowd of like-minded diners also gathered to hear their names.
We thought our planning would provide us good seating for the floor show; ads for the restaurant tout that the first to arrive will get "VIP seating."
Theoretically many tables should have turned over at around 7 p.m. because diners are only allowed to partake of the buffet for 90 minutes, so those who show up at dinner opening at 5:30 should be leaving by 7.
Alas, our table was not very near the floor show — though it's not actually a floor, rather an outdoor Polynesian garden.
But what we lacked in access to the show we gained in proximity to the buffet, whose salad bar was steps from our table.
Makittii, like many of the attractions on Waikiki Beach, caters to Japanese taste buds and sensibilities. The name riffs off the ever popular Hello Kitty figure, whose whiskered face adorns the spacious restaurant.
The sizable offerings of sushi, sashimi and prepared seafood are what you'd find in a typical casual restaurant in Tokyo. Makittii even provides compartmented plates resembling bento boxes to keep all that sushi separate.
Makittii has received its share of criticism on online review sites — too noisy, too crowded, food too cold. Perhaps we had a Goldilocks moment, because the crowd seemed to be just enough to keep the food turning over regularly but not so dense that it was unpleasant.
One quibble: Beverages do not come with the meal and cost extra.
The standout buffet items for me were, first, the ribeye beef steaks prepared on either a hibachi or teppan grill. If the meat found at most buffets isn't as fresh as you'd like, then get it sizzling hot here after watching it get prepared.
The garlic shrimp were plump and fresh. I suspect they were being plucked up fast enough by diners that the kitchen kept them coming at a quick pace.
The salad bar was also huge, with a nice medley of fresh greens — not the iceberg lettuce that's a staple at many buffets.
The soups were also quite good, as they often are at a buffet. Unlike many other foods, a warming pot of soup only gets better with passing time. The miso soup was better than many of the bowls I've had in Japan.
Crab legs: These alone are worth $20, but they are slow going. I'm not sure that 90 minutes is enough time to actually crack and get your fill of crab legs. But put down your chopsticks or fork and manhandle a few of these before you call it quits.
And speaking of packing it in, your best option for dessert is to get in line for fresh crepes. The chef makes them on demand, four at a time, then fills them with ice cream and chopped banana.
We made our way toward the front to get a better look at the performers during certain routines, and we were not alone in doing so. There's an open area without seating that seems to be intended for those seated in the back to get a better look.
Engulfed in the evening darkness, the flame dancers were a lively sight as they twirled and tossed blazing batons that illuminated their perspiring torsos and faces.
After the dancers' final show, they take the time to pose for pictures with any and all diners wishing to do so.
And as we stood up to leave — appetites utterly slaked — we saw dozens of people lining up to get a photo beside their little bit of Hawaii.
olson.wyatt@stripes.com Twitter: @WyattWOlson
Makittii
Location: 2380 Kuhio Ave., Honolulu, Hawaii. Located on Waikiki Beach at the intersection of Kuhio Avenue and Kanekapolei Street. Very limited street parking; nearest public parking ramps at Ohana Waikiki West at 2330 Kuhio Ave. and Miramar Hotel at 2345 Kuhio Ave.
Hours: Open 11:30 a.m. to 3 p.m. and 5:30-10 p.m. Wednesday through Sunday. Closed Monday and Tuesday.
Prices: Lunch buffet $14.98, dinner buffet $20.98, dinner buffet with lobster $36.98. Beer and wine available; beverages not included in cost of the meal.
Performances: Held at 6 and 7 p.m. Buffet dining is limited to 90 minutes.
More information: Phone: (808) 923-2260. Website: makittii.com.
---
---
---