Idar-Oberstein: Gem-hunting near Baumholder
by
Marni McEntee
November 18, 2003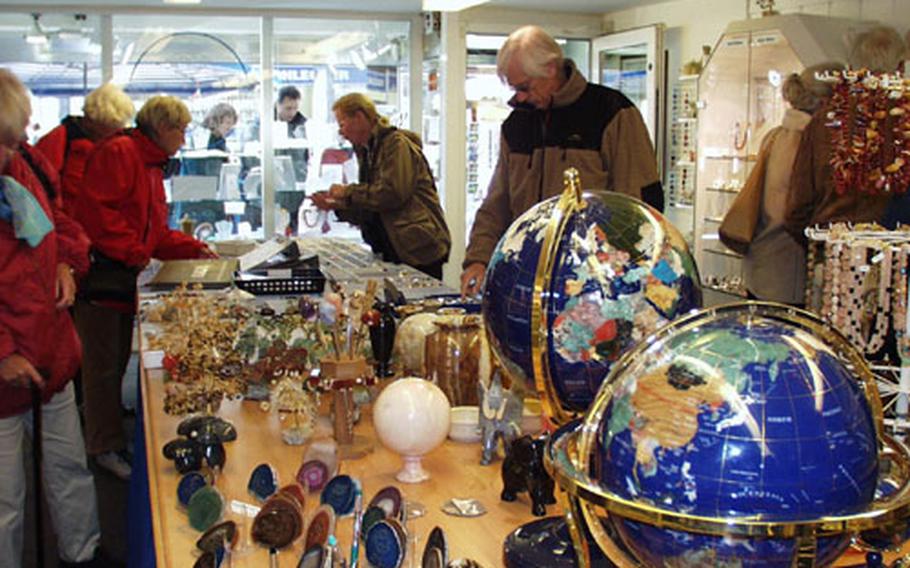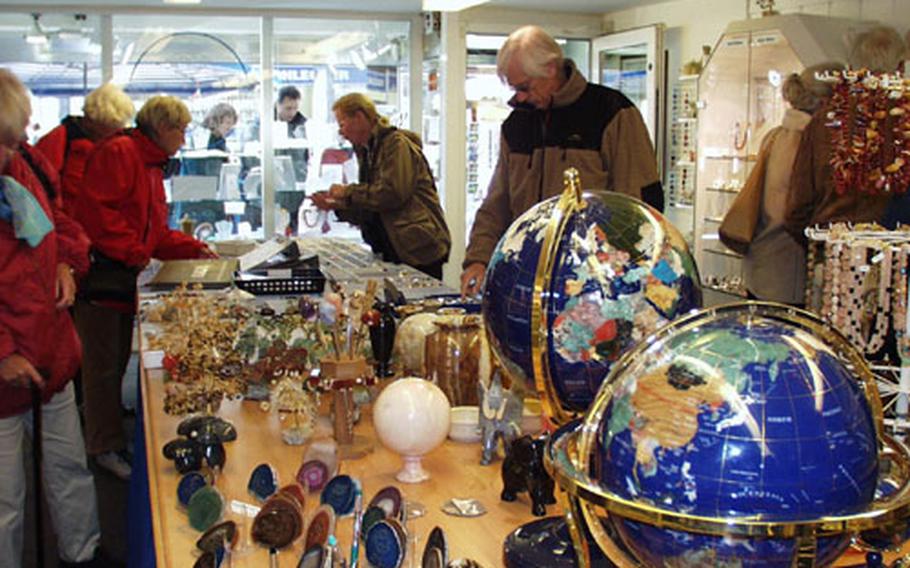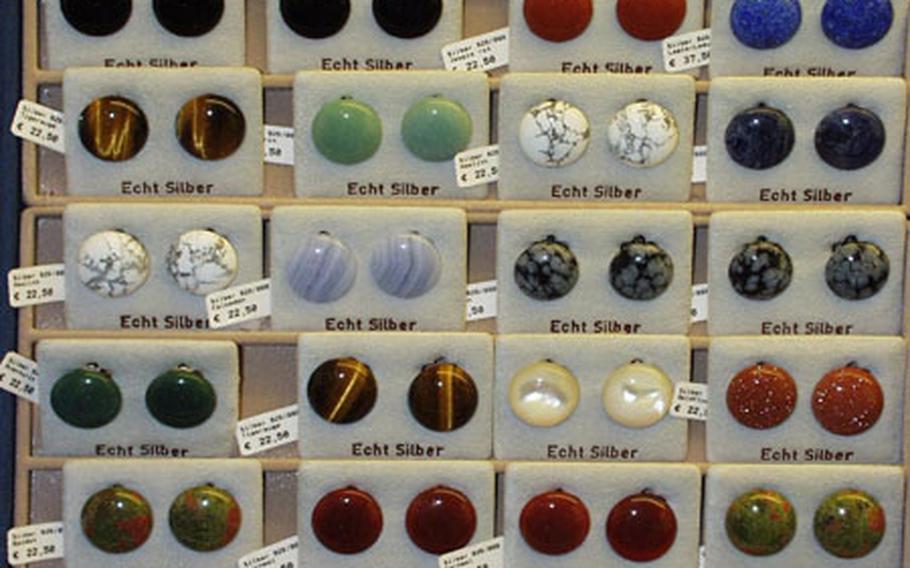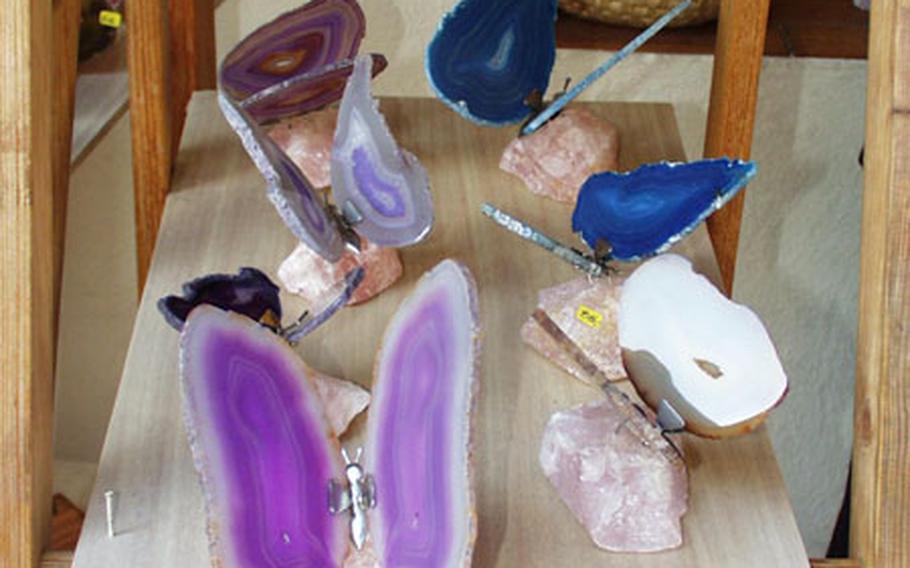 IDAR-OBERSTEIN, Germany — One of Germany's most luminescent towns is nestled in a wooded valley north of Baumholder.
Idar-Oberstein, the center of the country's precious stones route, draws rock hounds and jewelry fanatics from around the world to ogle and buy gems from amethyst to zircon.
Many who visit the pleasant little burg are Americans. Some 5,000 troops live in Baumholder, a mere 15 minutes away, and another 40,000 Americans live in the Kaiserslautern area, another 30 minutes southeast of Idar-Oberstein.
"We get about 1 million visitors every year," said Dagmar Kramp, who was stringing a necklace in her tidy shop along the town's main shopping thoroughfare. "Americans spend the most money."
Once a producer of semiprecious gems in its own right, Idar-Oberstein merchants now import the stones, mostly from Brazil, Kramp said. Yet the town still trades on its reputation for colorful rock and polished stones.
Idar-Oberstein is one of several towns and mines included on the 30-mile precious-stones route, where communities have been in the gemstone business since the Middle Ages. Among the stops on the route are Fischbach, where a copper mine can be toured, along with a precious stone museum.
Just outside Idar-Oberstein, visitors can tour the Edelsteinmein Mines, which no longer produce stones. Or they can stop in Steinkaulenberg and dig for their own sparkling stones.
A stop in Idar-Oberstein alone, however, is a fine way to spend an afternoon. The town has plenty of restaurants and coffee shops where shoppers can get re-energized before trying to find that perfect gem.
In general, prices are relatively low and service is fairly good.
In addition to the gem trade, the town features a church that looks as if it has been mined out of a mountain itself. In a craggy rock face above the village pedestrian area, the austere facade of the Felsenkirche peers down on the town.
Visitors can climb a lengthy flight of stairs to the church for tremendous views of the valley. For a 2 euro entrance fee, visitors can study the 600-year-old artifacts inside the sanctuary.
"This is absolutely awesome," said Gail Henderson, an American tourist from North Huntingdon, Pa., as she videotaped the scenery from a hillside overlook. "This view is just incredible."
On the QT
Directions: From Kaiserslautern, take Autobahn 62 toward Trier, then head northeast past Birkenfeld on Highway B-41 until you reach Idar-Oberstein. Limited on-street parking is available, but there also is a parking garage at the town's edge.
Cost: Admission to the Felsenkirche is 1.50 euros for adults, 1 euro for children 6-16.
Time: The Felsenkirche is open 10 a.m. through 6 p.m., April 1 through Oct. 31. The gem museum is open 9 a.m. to 5:30 p.m. daily.
Food: Idar-Oberstein has plenty of restaurants, cafes and dessert places along the main walking/shopping street.
Info: A Web site in German on the town is available at: www.idar-oberstein.de.