Hintertux: Ski all year long on Austria's high-altitude glacier
by
Scott Schonauer
December 29, 2005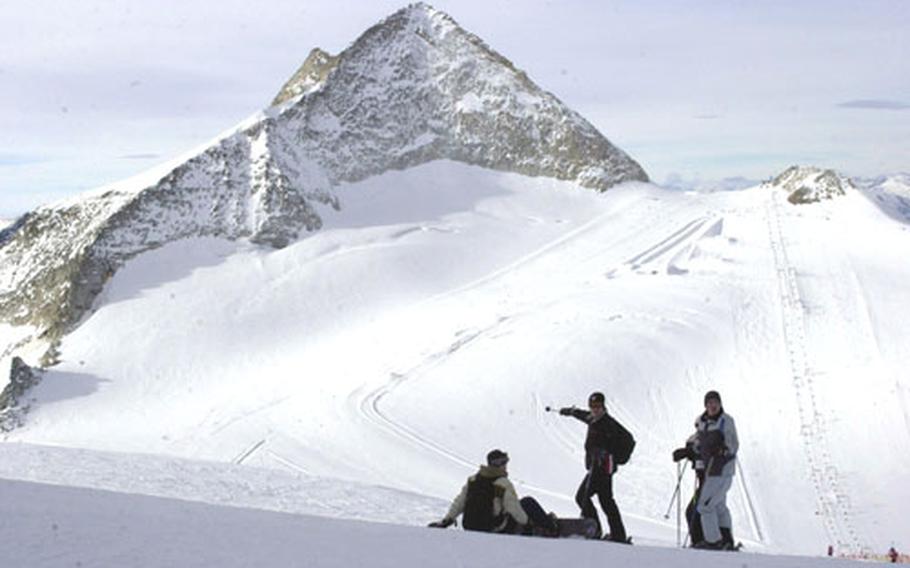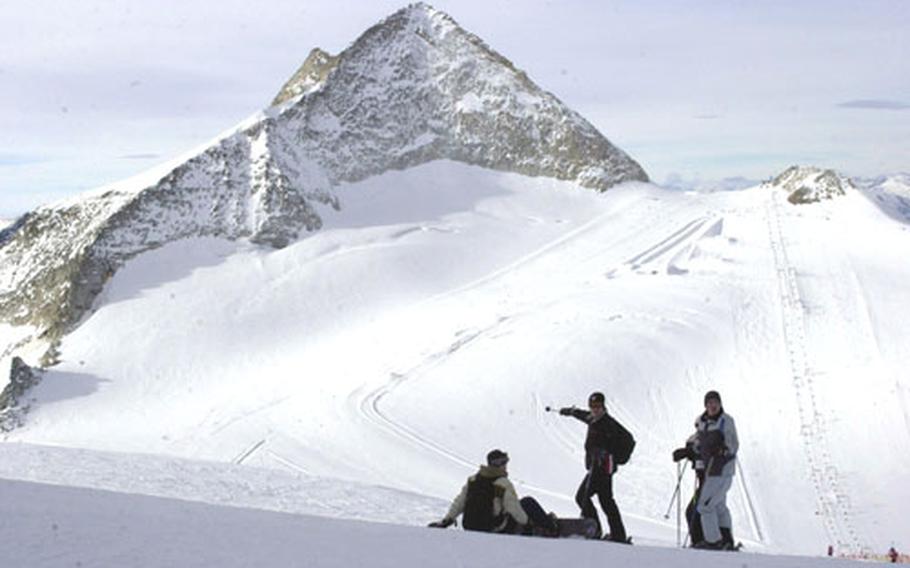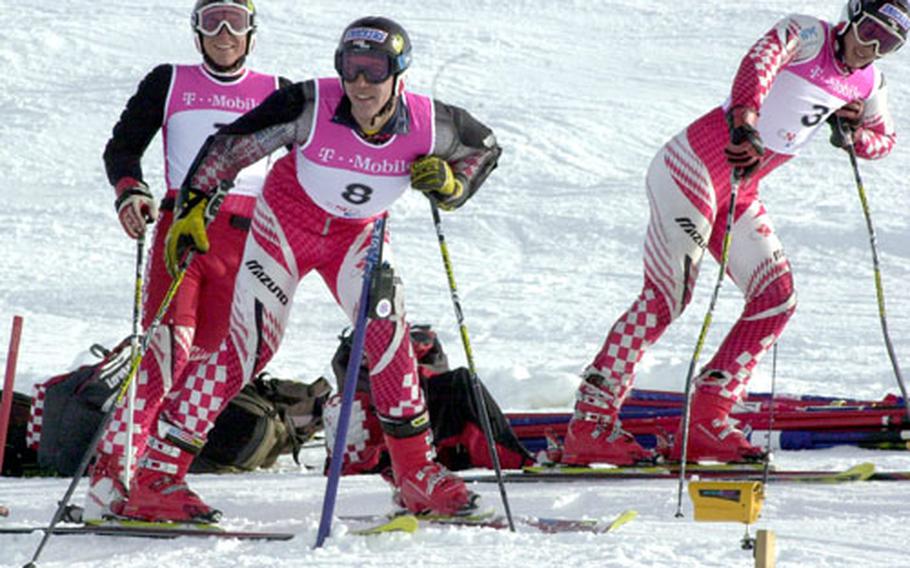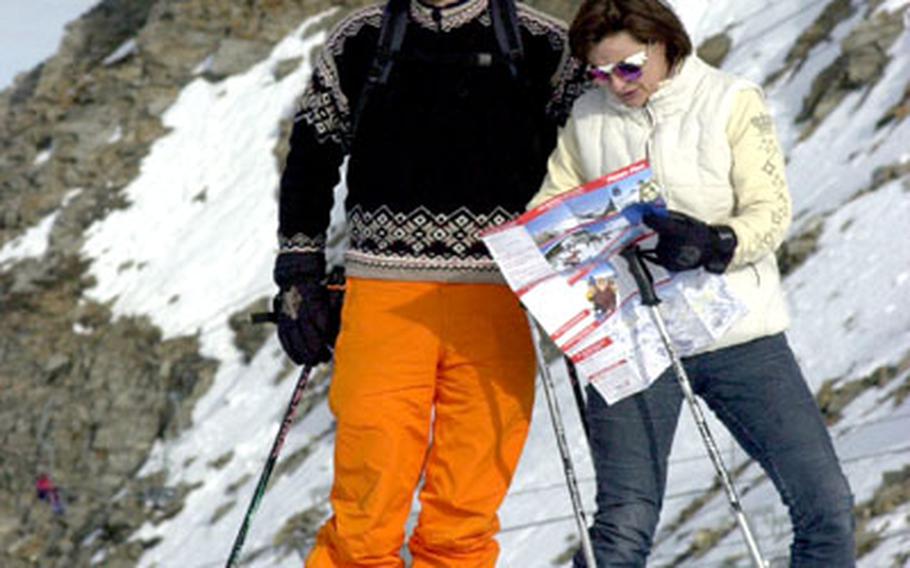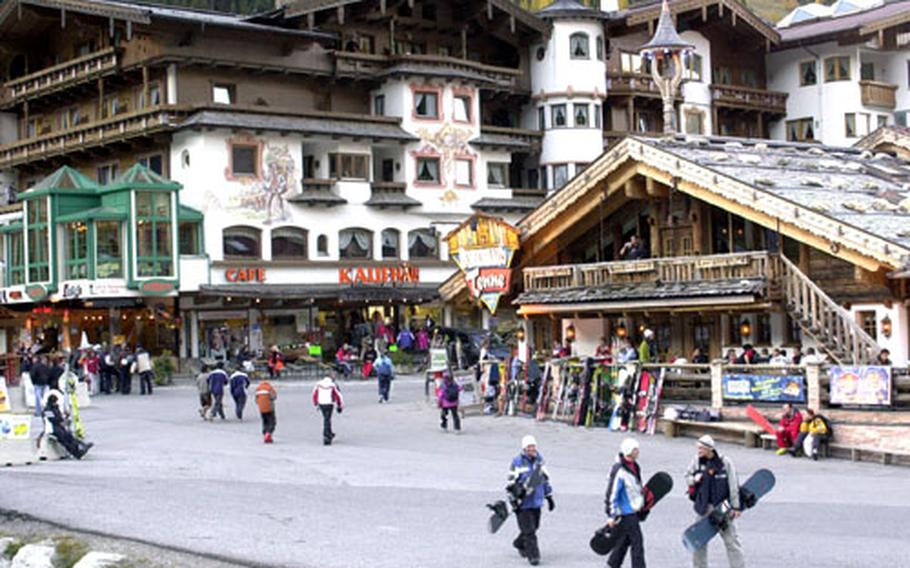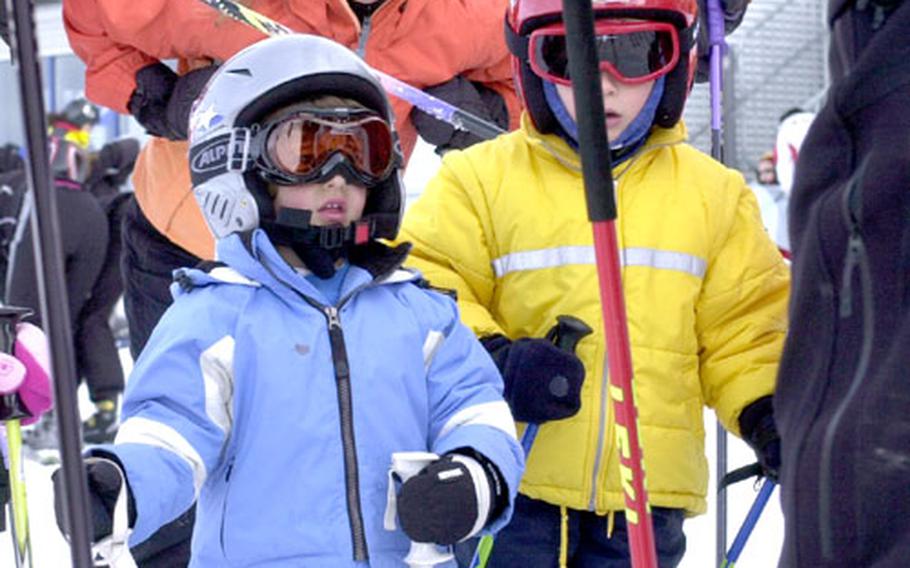 There is a slight break in the clouds atop Austria's Hintertux glacier, and the woman drops her furry robe to reveal a skimpy ivory-colored bikini for the camera.
The sultry model gets a few glances and smiles, but most of the skiers and snowboarders barely notice.
When it's October and the first good snow is weeks from falling in most of central Europe and you have good skiing below, there is no time to gawk. Even adolescent snowboarders with raging hormones race downhill and seize the moment as if there is no time to waste.
Truth is, they have nothing but time. Ski season never ends on the glacier.
While the best time to ski most slopes in Europe is between January and March, you can carve all year long high in the Alps.
That's right. You can even ski in July.
High-altitude slopes in Switzerland, Italy and France keep a limited number of lifts open throughout the year, but Austria's Hintertux is one of the largest and steepest in Europe. It reaches nearly 10,000 feet above sea level, making the sun's rays there more intense than at the equator.
Although summer skiing can provide mixed results, good skiing can be found on glaciers from October to June.
"Sometimes you can get wonderful, wonderful conditions and sometimes you get not-so-wonderful conditions," said American skier Holly Ginas, a member of the Ramstein Patrol with the National Ski Patrol's European Division.
"And, I think, in general, glaciers get a bad rap. I think they offer wonderful skiing. It's easy. It's flat. It's not so much of a challenge and usually it's an opportunity to start off early in the year."
That's why many of the pros make it an off-season training ground.
With as many as 11 miles of trails open, the glacier attracts slalom teams from around the globe. Professionals and recreational skiers hoping to shake off the rust come to take advantage of the chance to ski when people at lower altitudes are wearing shorts and sandals.
The Croatian downhill ski team along with the U.S. paralympic alpine ski team used Hintertux to practice a couple of months ago. The National Ski Patrol's European Division holds its annual refresher course on Austria's only all-year skiing area to prepare for the busy winter season.
The glacier can often be a laboratory for skiers looking to try new things or to improve their skills before they show off in the winter. A pair of Austrian instructors led a group of children who looked like they still wore diapers under their suits down the hill, schooling them on the basics as, nearby, downhill pros in Spandex trained to try to shave seconds off their best time.
The slopes offer skiing for all levels, but there are some additional hazards posed to skiers.
Crevices, or tears, in the glacier that develop as the ice melts pose serious dangers to everyone on the hill. The crevices can be more than 100 feet long and extremely deep. They can swallow a skier or snowboarder if they're not careful, and rescuing someone from inside one can be a challenge.
Although it is possible to ski 365 days a year, hotter days limit the number of hours of good skiing. Veterans of glacier skiing say that it is better to ski early, especially before lunch, to get the best conditions.
In October, the slopes were icy in the morning, making the first hill a little scary for beginners heading down the hill. But as the temperatures began to rise, things improved.
The snow got a little softer, allowing snowboarders and skiers to carve to their heart's content. Well, at least for a couple of hours. When it gets too warm, the slopes turn into a slushy mess.
However, if you get an early start, it's no problem. You'll get more than enough skiing in and probably be ready for a beer and bratwurst by that time anyway. A buffet-style restaurant and bars near the top of the hill serve typical Austrian and German food in addition to a small selection of pasta — apparently for the many Italians who cross the border.
Army Capt. Carrie Ann Fain, commander of U.S. Army Garrison Darmstadt Headquarters detachment, is a snowboarder who has visited Hintertux three times. She rates other glaciers higher, but she said any place where one can ski year round is worth a try.
"They say, you know, a bad day on the slopes is better than any day in the office," she said. "If it snows, it covers the ice and it's not so bad."
Of course, when most people are putting their skis away for the season and the snow is melting at most resorts, it is the only option. The glacier is also perfect for those who can't wait until December to ski in the year's first powder.
For the most addicted skiers, it is an opportunity that can't be missed. And not even a scantily clad model in a sexy photo shoot can slow them down from making a run down the glacier.
---
---
---