Hiking in Switzerland's mountains makes for high times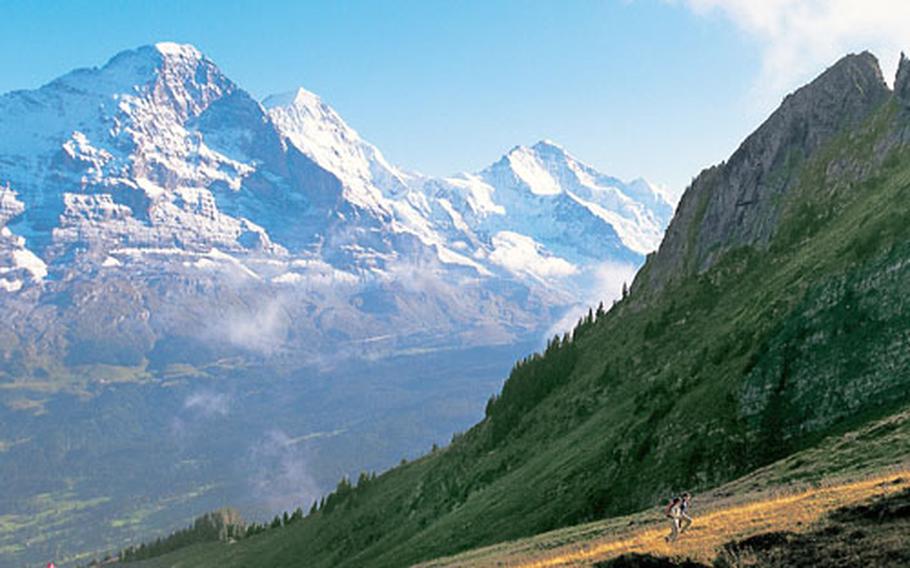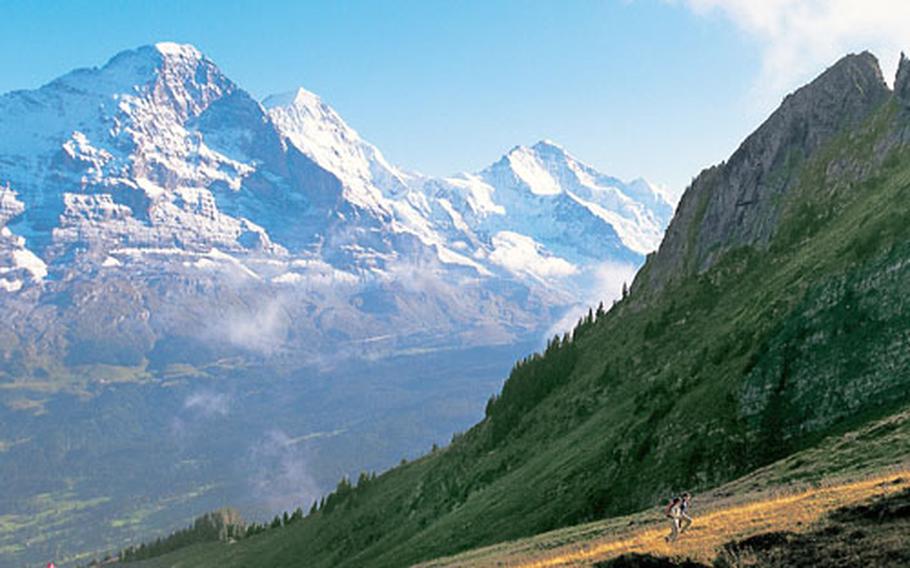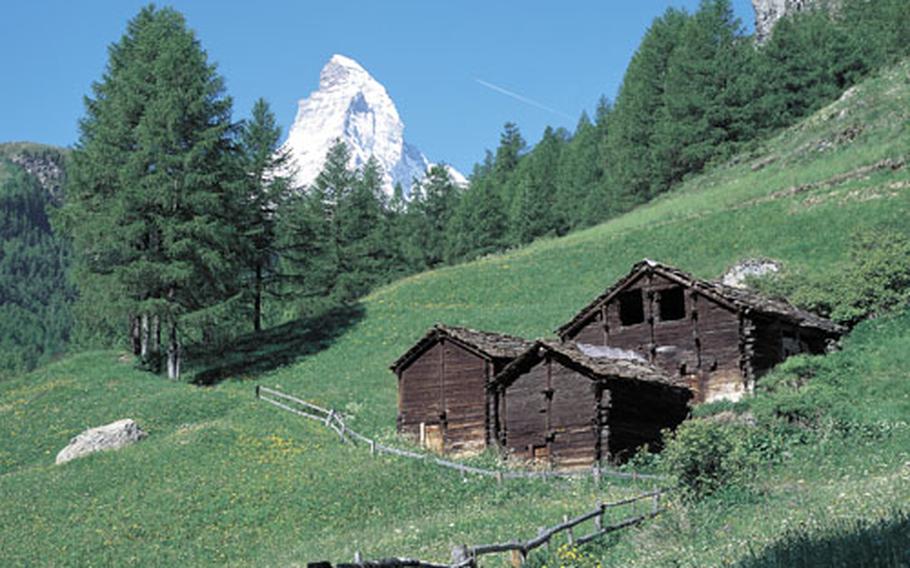 Switzerland's mountains make the small country one of the world's premier adventure destinations throughout the year.
It is one of the most mountainous countries in Europe: More than 70 percent of it is covered by the Alps (central and southern sections) and the Jura Mountains (in the northwest). The Matterhorn, one of Switzerland's best-known peaks, is one of the highest in the Alps at 14,692 feet.
The country is well known for its ski resorts, such as Zermatt, Grindelwald, Davos, Crans-Montana and Verbier, which are popular with U.S. military ski clubs in Europe. But it is also a great place for hikers in the summer, when the snow is gone from the slopes and all but the highest peaks.
Switzerland's network of marked hiking trails is considered one of the densest, most-varied and best-posted in the world, and is more than 40,000 miles long.
Depending on your energy level and interests, you can choose anything from a lake-shore amble to a challenging, multiday mountain ridge hike or even a glacier tour. You can even hike at night — a company called Jungfraubahn offers a six-hour guided moonlight hike in the classic Schynige Platte. (For details, go to www.jungfraubahn.ch english pull down "Further activities" and look for "Guided Moonlit Hike.")
Swiss trails are distinguished by color, including:
• Yellow: hiking trails that go off asphalt but generally do not require hiking experience.• White-red-white: narrow and steep mountain trails, sometimes with extreme exposure, requiring training, sure footing and no vertigo.• White-blue-white: Alpine routes requiring a fit mind and body, sure footing, experience climbing with cable and pick and no vertigo. These are recommended for hiking with an experienced mountain guide.
For even the easiest hikes, hikers should be equipped with good boots, all-weather gear, warm clothes, food, sun screen and a small first-aid kit, in case the unexpected happens. For more challenging hikes, add a compass, altitude meter, walking stick and/or ice pick.
Hikers have a variety of accommodations to rest in — ranging from simple mountain huts to comfy hotel chains — and places to eat. For the most part, Switzerland is not cheap, but there is no charge for its fresh air and breathtaking scenery.
Here are some Web sites for information and future tours:
• www.swisshiking.com• www.distantjourneys.com/travel-switzerland/w_berner.html• http://europeforvisitors.com/switzaustria/articles/hiking_in_switzerland2.htm• www.myswitzerland.com
— Source: Swiss Tourist Board and the World Wide Web