Hauterives: The French postman's palace
by
Peter Jaeger
February 1, 2007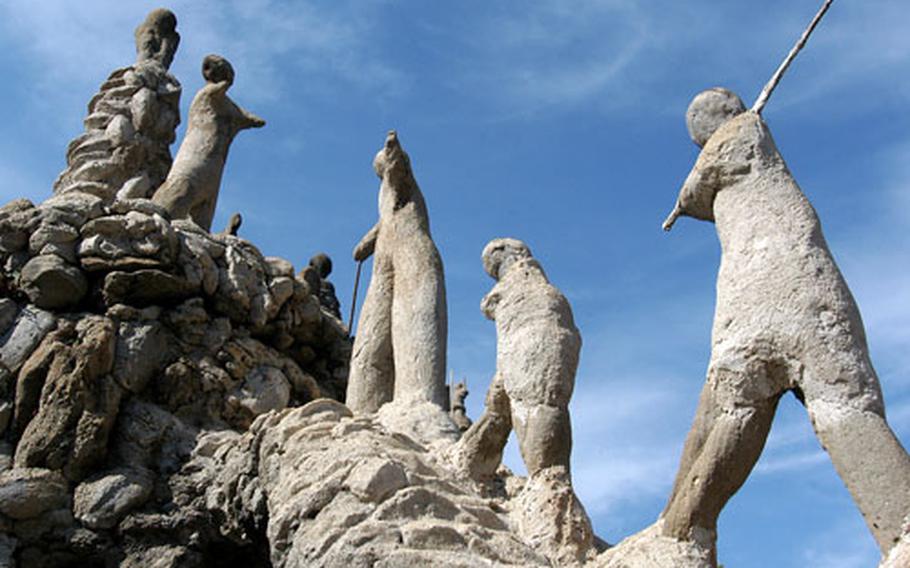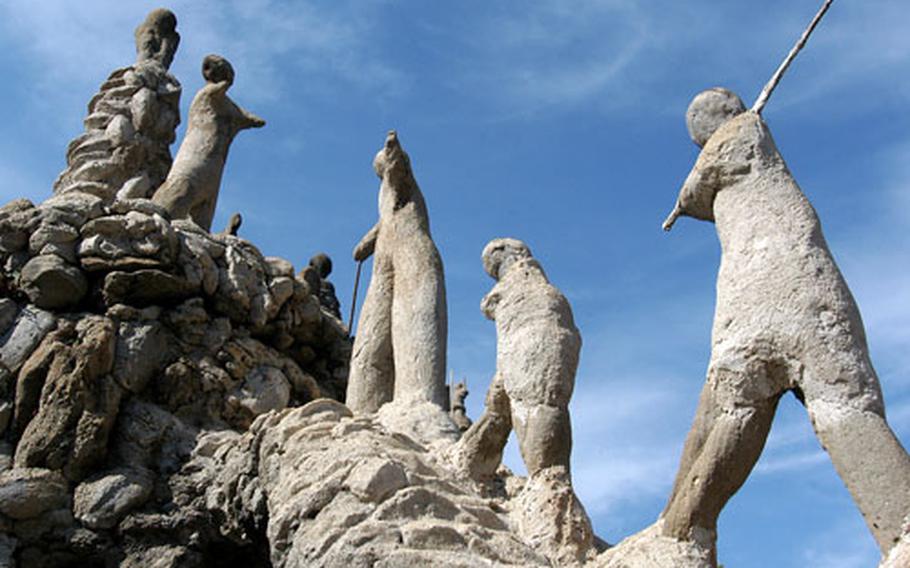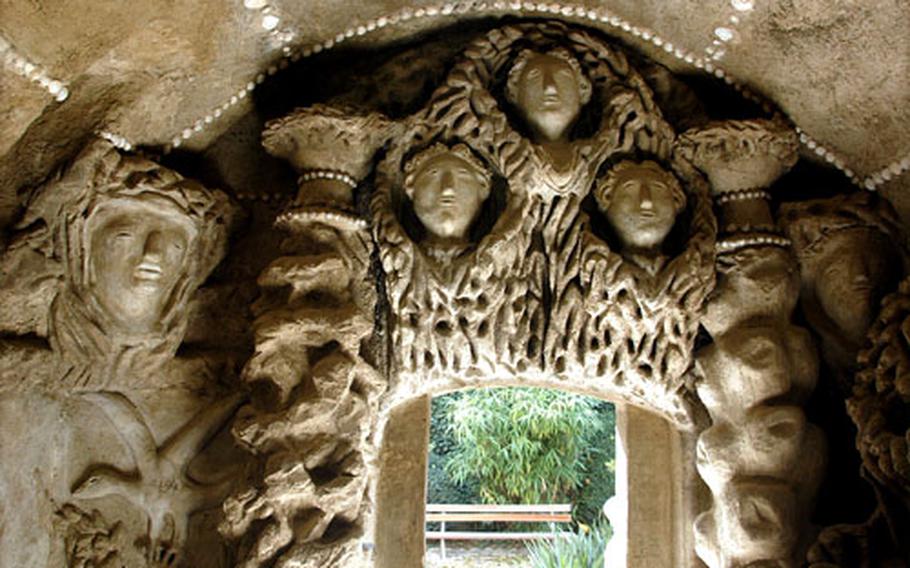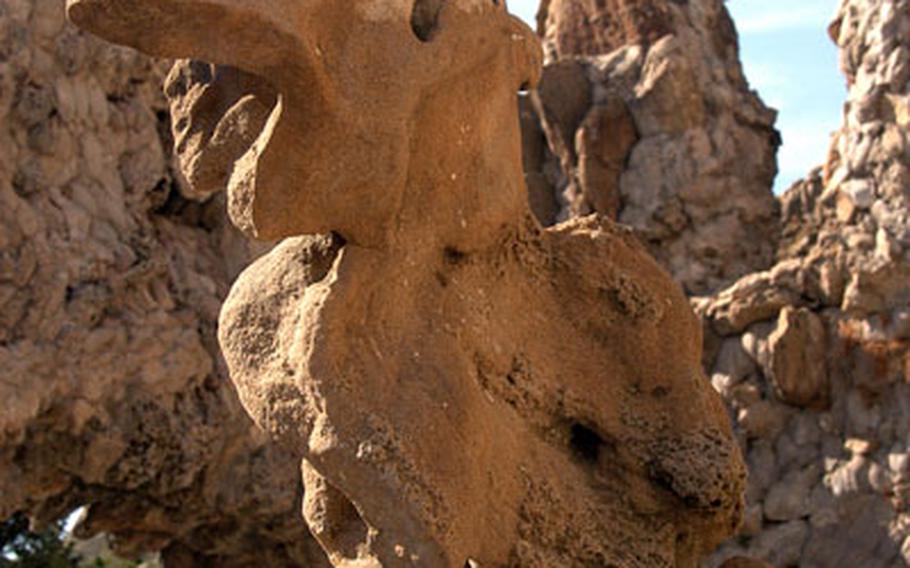 Ferdinand Cheval was a postman who lived and worked at the end of the 19th century in Hauterives, France. His daily route, covering faraway villages and out-of-the-way farms, was almost 20 miles long, a demanding distance day after day in hot summers and cold winters.
As he walked, Cheval often let his thoughts wander. But he did not just daydream, he watched nature, observing its forms and shapes.
As he recalled in his 1913 autobiography, one day his foot hit a strange-looking stone while he was delivering mail on an isolated section of his route. The area had once been under the sea, and as a result many unusual rocks, fossils and shells had been left behind.
Cheval couldn't resist picking up the stone and admiring it. Where most of us would have seen only an odd-shaped stone, he saw a natural wonder.
Looking about, he saw there were several other strange but beautiful samples lying around. He picked them up, placed them in his pocket and began thinking of a way to use them.
The stones reminded him of a dream he had had some time ago, but which he had told no one about. In this dream, he built a wonderful rock palace or shrine.
It also got him thinking about something Napoleon Bonaparte supposedly had once said — "Impossible is a word to be found only in the dictionary of fools" — and decided that, for him, "impossible" should not exist.
So Cheval went to work. He began collecting more stones on his daily route, so many that soon he needed a wheelbarrow to carry them all. The yard around his house began to look like a quarry. Then, in 1888, he started to build his creation, the Palais Idéal, which he called a "fairy-like palace beyond imagination."
At first, he wrote, he considered himself "a fool, a maniac. I was no bricklayer, I never touched a trowel, as a stonemason I didn't know how to use a chisel, and I just never mentioned architecture, I never studied it." But he did have an enormous will and the energy to continue the project.
For the next 34 years he worked on his creation every day, building it bit by bit. The palace was not meant to house people. Its only purpose was to be a big, beautiful sculpture, a true piece of art.
The result, without doubt, is incredible. Completed in 1912, the Palais Idéal is a magical building, a work of weird imagination, an eccentric temple covered with myriad floral and animal forms and other ornaments, and with an assortment of bizarre, poetic inscriptions. It is a maze of staircases, tunnels, towers and columns, terraces and sculptures, built of cement, caulking and stones. It is 100 feet long, 40 feet wide and 30 feet high.
Cheval was very proud of his finished work, in which he had invested 3,500 sacks of caulk, a vast amount of cement and some 93,000 hours of labor. When it was done, he called it a "wonder."
While the Palais Idéal was relatively unknown for some 50 years, it became popular with surrealistic artists such as Max Ernst and Salvador Dali, who were inspired by its fantastic forms. And some of its details can be found in the work of famous Spanish architect Antoni Gaudi in Barcelona.
In 1969, France declared the Palais Idéal a national monument. According to a PBS travel Web site, it is now visited by more than 120,000 people each year.
One part of Cheval's dream didn't come true. He hoped to one day be buried alongside his second wife, Philomene, in a chamber of his palace, but the local bureaucracy refused to allow it.
Cheval didn't give up, instead he set to work again. In one corner of the village graveyard, he built a weird tomb, an echo of his Palais Idéal. The project took 10 years and was completed in 1922, two years before he died at age 88.
n Getting there: The Palais Idéal is not easy to find. Take the A7 autoroute to D519 toward the east, then D538 south to the village of Hauterives. There is a good map on the official Web site, www.facteurcheval. com. It has an English-language option.
n Hours: The grounds are open 9:30 a.m. to 12:30 p.m. daily year-round, and from 1:30-4:30 p.m. or later, depending on time of the year. Closed Dec. 25, Jan. 1, and Jan. 15-31.
n Cost: Admission is 5.20 euros for adults, 3.70 euros for ages 6-16, and 4.20 euros for students with ID card. Special rates are available for groups of 15 or more.
n For more: To ask for information or arrange a guided tour, e-mail facteur-cheval@ladrome.fr.
— Peter Jaeger
---
---
---
---