Guided rides give mountain bikers a taste of Bavaria
---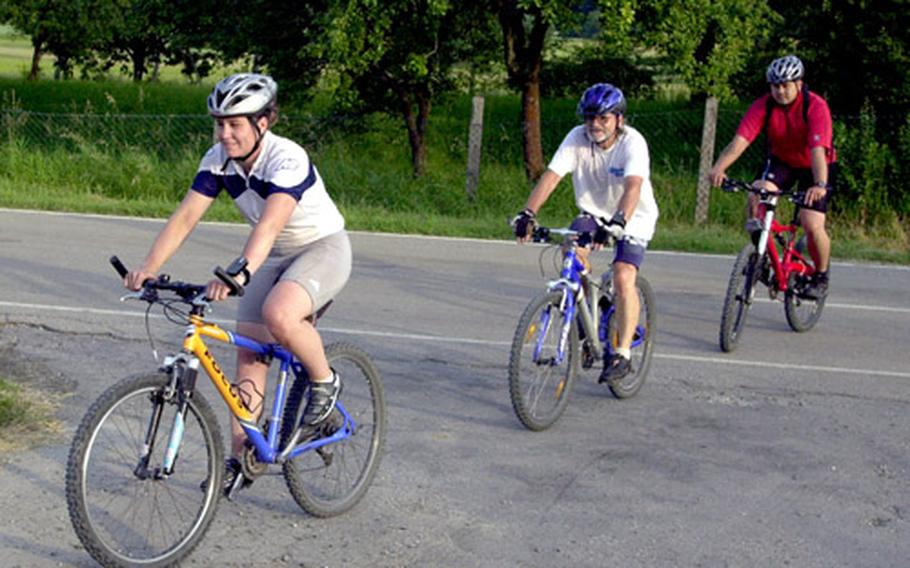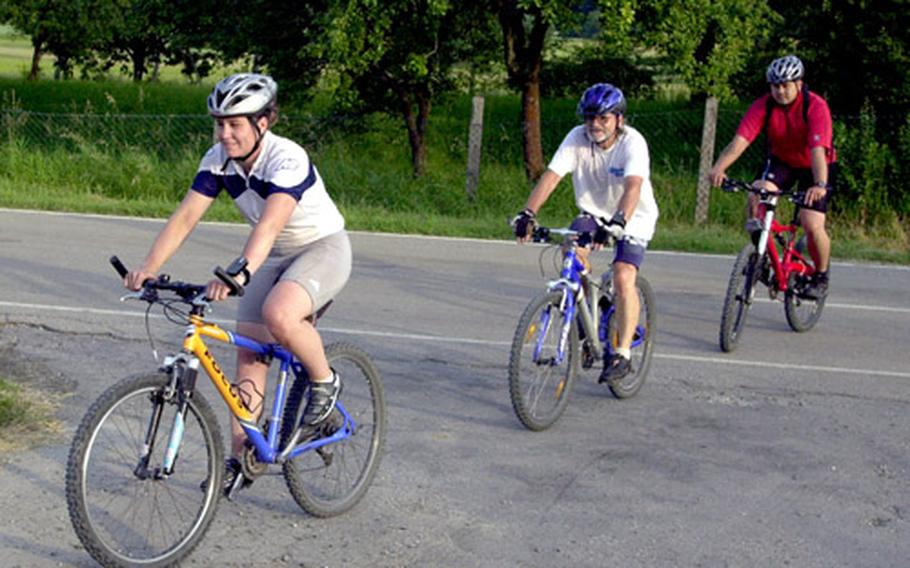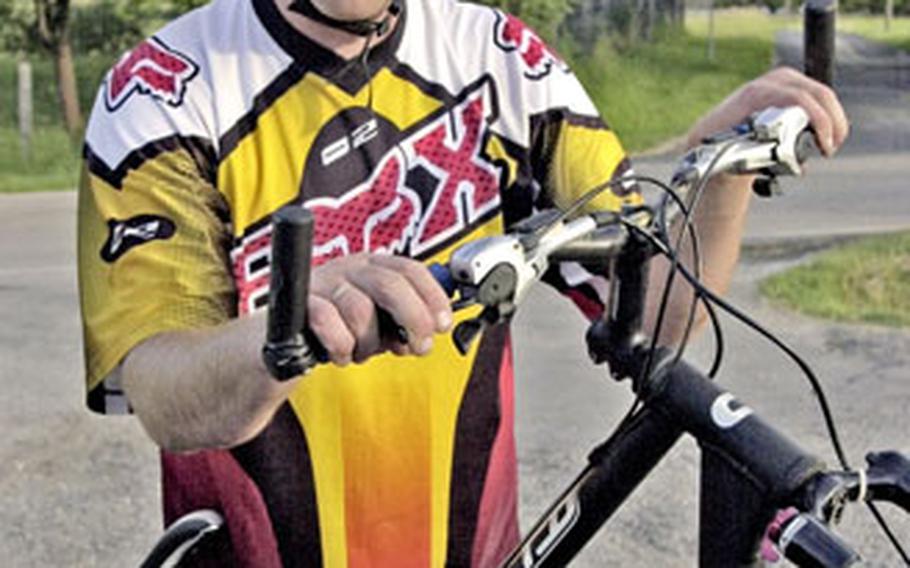 The "endo" is one of the classic mountain bike maneuvers.
It involves getting your front wheel caught in something and pitching head-first over the handlebars, normally ending up sprawled on your back in the dirt.
The technique was demonstrated by a young soldier on a gleaming orange Cannondale mountain bike from the Würzburg post exchange during a recent afternoon ride organized by Grafenwöhr's award-winning Outdoor Recreation Center near Königstein.
Outdoor Rec runs guided mountain bike rides out of Grafenwöhr and Vilseck every Thursday during the summer. The rides cost $7 each, which includes maintenance and transportation to the riding area, or riders can buy a season pass for $100, which includes a bike maintenance class.
If you really want to get to know the German countryside, either by planting your face in it or just taking in the scenery and smelling the fertilizer, mountain biking is the way to go. There are so many trails through the Bavarian forests around Grafenwöhr and Vilseck that it would take a lifetime to ride them all. And of course, thrills and spills are par for the course with mountain biking in Germany.
One regular Grafenwöhr rider, Capt. Heidi Barker, 27, of Estacada, Ore., took up the sport a month ago but already looks like a seasoned pro. She turned up for her last ride with enough scabs on her knees to pass for a rugby player.
"I was biking in Switzerland last weekend and took a curve too fast and crashed," she explained.
The pain is no deterrent for Barker, who works at the Joint Multinational Training Command.
"It is a workout, but you are having fun while you're doing it," she said.
Another mountain biker, Capt. Christine Gritzke, 27, of Elk Grove, Calif., showed up to Thursday's ride with her father, Harry Gritzke, 60, who was visiting from the States. Christine, who works at the Combined Arms Training Center at Vilseck, said she had mountain biked off and on for four years but got more into the sport since coming to Germany.
"Here is where I started doing technical. I like the hill climbs and technical downhill," she said.
The best thing about the Outdoor Rec rides is that they go to different places each week, although there are plenty of chances to explore by yourself, she said.
Harry Gritzke had no problem handling the 2½-hour, 15-mile Outdoor Rec ride.
"I'm a triathlete, so I do this every weekend," he said, adding that soldiers, especially those considering a career in Special Forces, could benefit from endurance sports such as mountain biking or triathlon.
"You are using so many different muscles and it is very competitive. You compete against yourself," he said.
Outdoor Rec mountain bike guide Brian Jansma, 38, of Camano Island, Wash., said he took up the sport in 1993 and rides several times a week searching for new trails.
Even an expert rider like Jansma does the endo sometimes, he admitted.
"I was riding along a nice bit of single trail and a piece of stick got caught in my wheel. I flipped over the handlebars and landed on my camelback and sprang right up on my feet," he said. His bike survived the accident without damage.
To contact Outdoor Rec about the rides, e-mail Jansma at brian.jansma@us.army.mil.
---
---
---
---