Great Yarmouth: Norfolk's foremost seaside destination.
by
Bryan Mitchell
March 28, 2006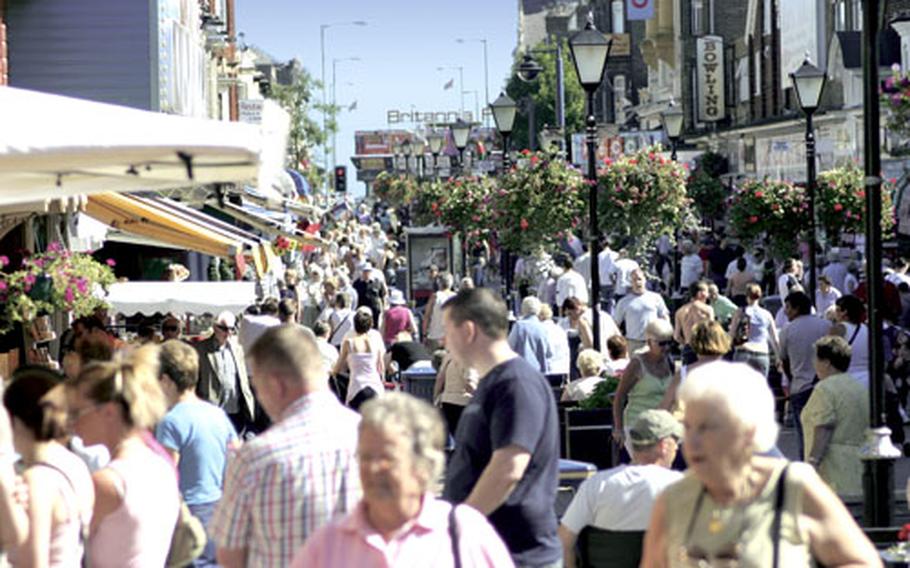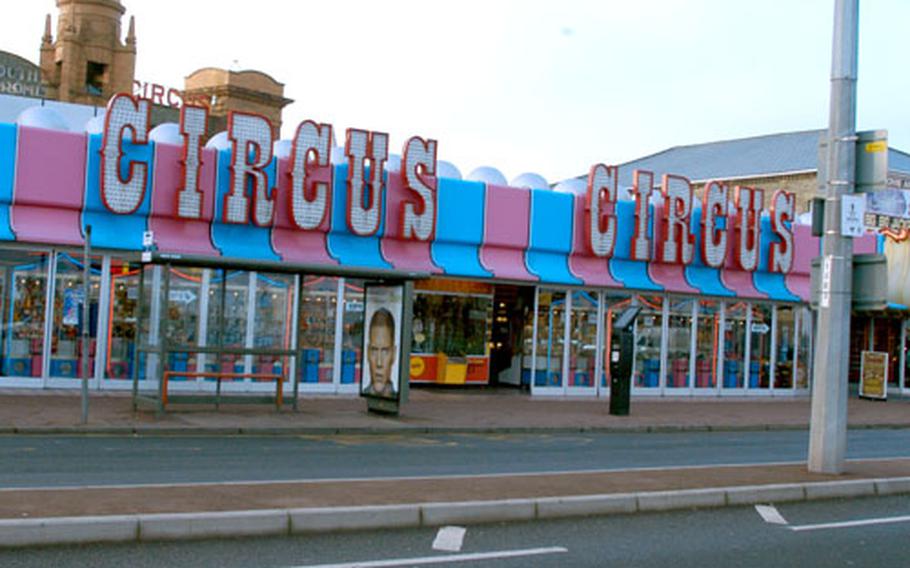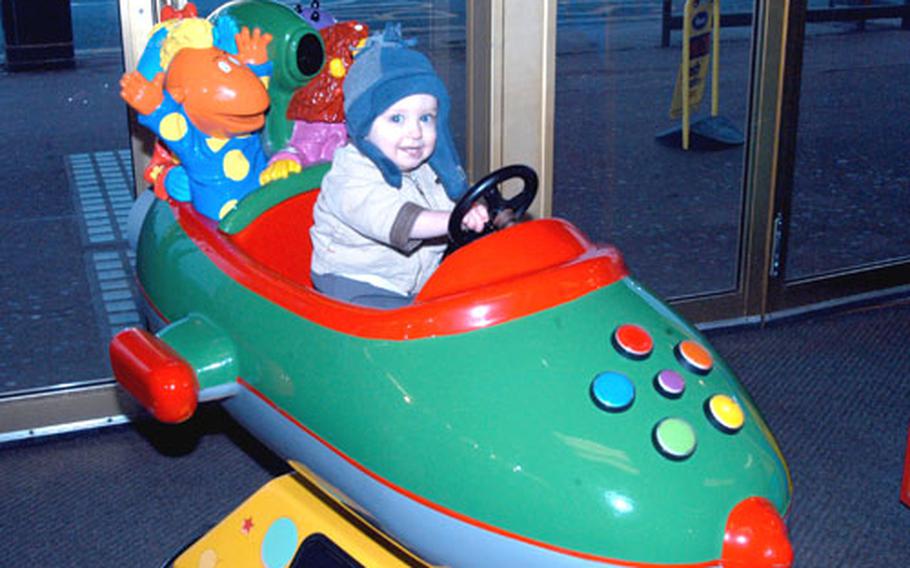 Imagine a toned-down Atlantic City, with a sensible seaside spirit but maybe one-too-many lights, buzzers, bumpers or blingers. Add 15 miles of beach, a truncated pier and a rare mix of family and adult entertainment.
Now you've got a good picture of Great Yarmouth, England, Norfolk's foremost seaside destination.
Roughly 1½ hours from the Mildenhall/Lakenheath area, this coastal town is a convenient journey along comfortable motorways and is a genuinely interesting place to drag your feet for an afternoon away. With the weather bound to warm up in the very near future, the city of 90,000 is one of the closest and most dynamic locales to satisfy your inner beach craving.
Settled around the year 1000, Great Yarmouth grew up on its herring fishing industry and was once considered one of the wealthiest cities in Britain. The local football club is known as the Bloaters, which is a type of cured herring.
Today, the city is more well-known for its colorful main drag that hugs the North Sea coastline and serves as the anchor for Britain's third-largest resort city.
Great Yarmouth is a strange conglomeration of mom-and-pop ethnic restaurants, corporate casinos, kebab trailers and internationally generic T-shirt/novelty-souvenir shops. There are also nightclubs with oversized, gaudy entrances to grab your attention, theaters where off-off-Broadway meets Branson, Mo.-style live-onstage entertainment, and more lights than you might think you would see on the otherwise sleepy coast.
It's difficult to put a finger on the genre or feel that the main street strives for insomuch as there is enough of everything to keep anyone age 18 months to 81 years occupied for at least the better part of an afternoon. And at that point, it's worth it to stick around for nightfall to see the strip light up like the tip of a Roman candle.
Then there's the beach. Think wind-swept dunes a la South Carolina, but cold, salty water synonymous with the New England coast. There is a wind and smell unique to Norfolk — persistent, but not overpowering. It refreshes the town from what could be the remnants of too many all-night holiday bashes.
Charles Dickens lived in Great Yarmouth for a year, and much of the inspiration and setting for his novel "David Copperfield" emerged from there. One of England's most brilliant authors described the town as such in that book: "Upon the whole, the finest place in the universe."
That may be a bit of literary license, but the city does possess a singular sense of fun and utter lack of taking itself too seriously that beg for at least a day of exploration.
On the QTDIRECTIONS: From the RAF Mildenhall/Lakenheath area, take the A11 toward Norwich. In Norwich, merge onto the A47, which runs into Great Yarmouth. Follow the signs for the beach and the town center. Plenty of parking is available on roadside meters or in the town's several lots.
TIMES: Summer, or at least late spring, make the beach more accessible. It's never fun to dip your toes in the water and risk hypothermia. Great Yarmouth shimmers at night with thousands of bulbs flashing along the main drag. The city also features fireworks shows several times a year.
COSTS: Entertainment for children is reasonable, if not downright cheap, and many of the slot machines take less than 1 pound. The city's tourism is based on the typical family traveler, not the luxury crowd. Prices tend to reflect that median mind-set.
FOOD: The main drag offers a slew of home-grown restaurants that feature moderately priced grub from across Europe, including an abundance of Greek and Turkish food.
INFORMATION: Stop into the main tourist office in the heart of the main drag. Before you go, visit www.great-yarmouth.co.uk.
— Bryan Mitchell