Get a variety of fruits at orchards in Japan's Southern Alps
---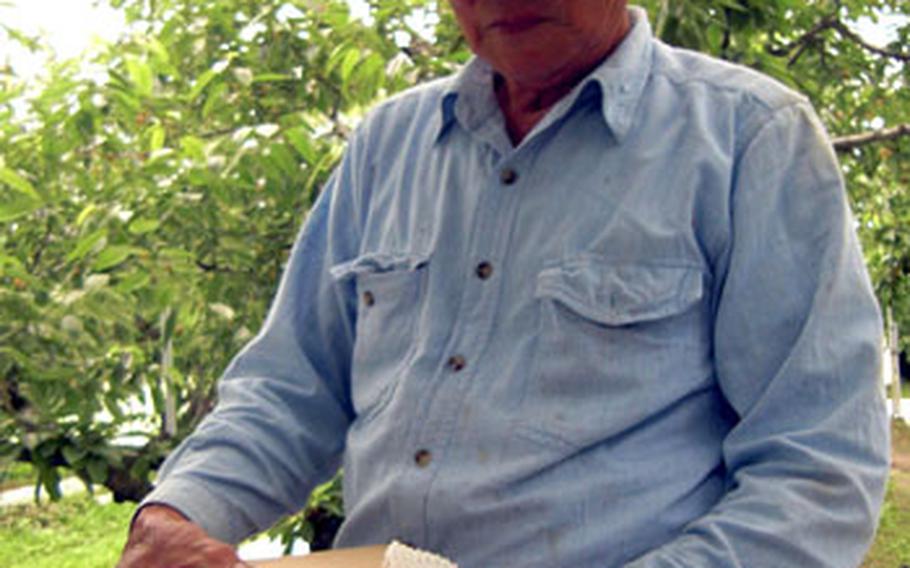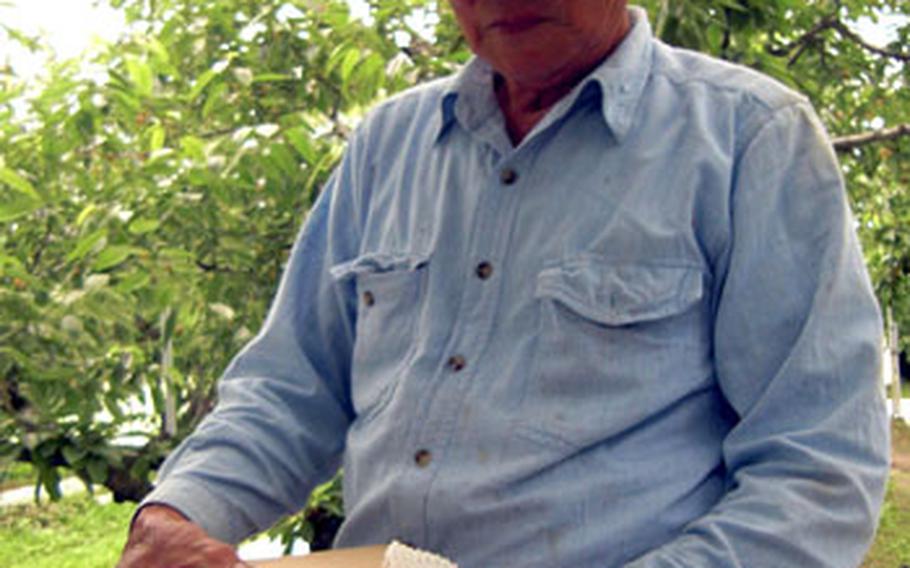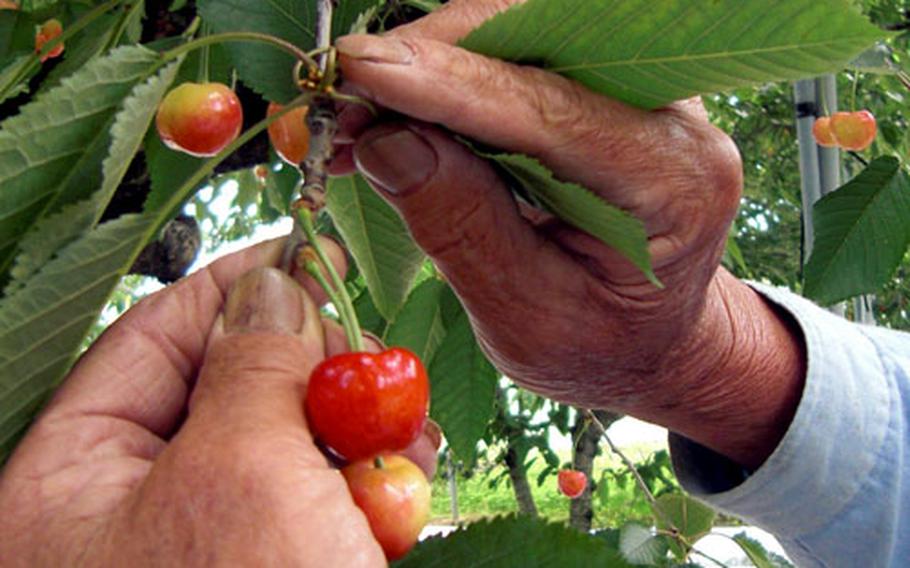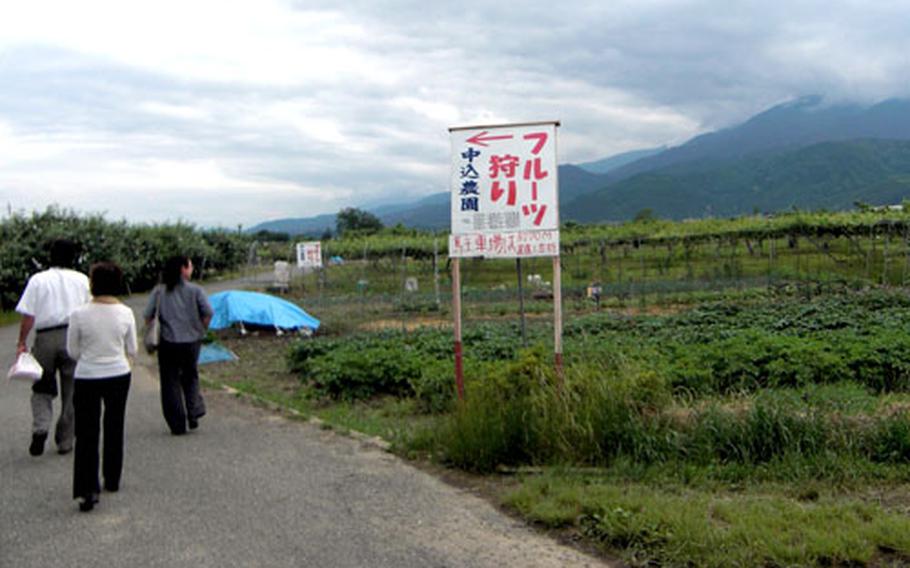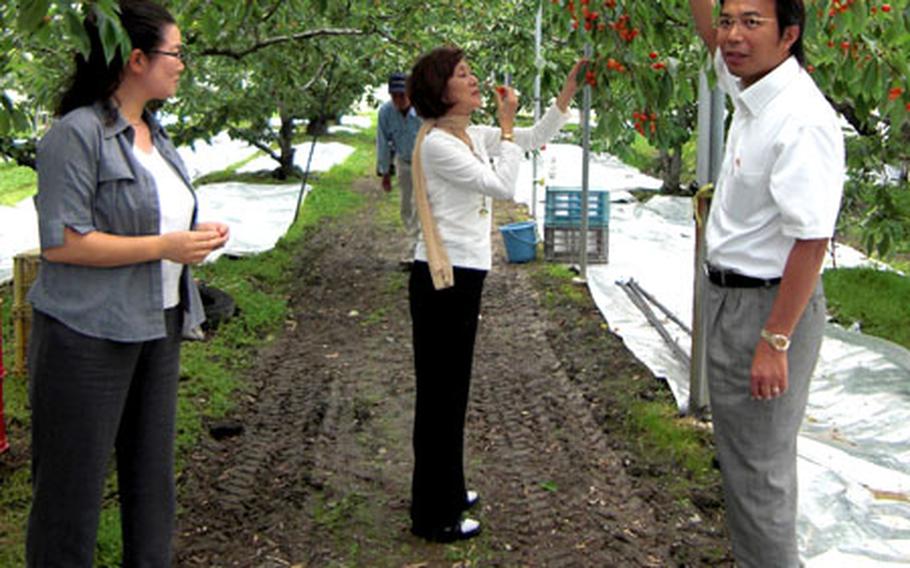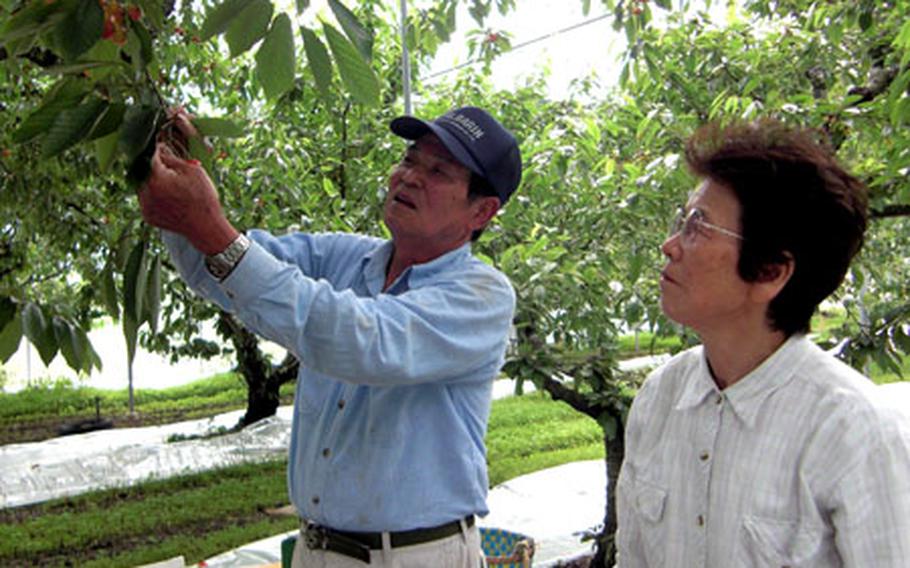 Located at the foot of Japan's Southern Alps, Minami-Alps City is known as Japan's Shangri-La.
The region, Tokyo's western neighbor, is blessed with bountiful nature. The area's fruit season begins in May with cherries, which are followed by plums and peaches in July, grapes in September and Japanese persimmons and kiwi in October.
To share the gifts from nature, many farmers open their orchards to visitors for fruit picking.
On a sunny day in early June, we visited Yuka-en, an orchard owned by Kinichi Shimizu. The ruby-red cherries shone like jewels as they hung from lush green trees standing in neat rows, enticing visitors to snatch them from their rightful home.
Shimizu gently picked some and offered us a sampling. The gems produced an enchanting sweet-sour taste in the mouth. This kicked off our hourlong hunt for fruit. From branches to our mouths, the fresh fruit quickly disappeared.
Just as delightful as the fruit was the panoramic view of Mount Kita, the second highest mountain in Japan. Beyond Mount Kita, the divine Mount Fuji stood in all its glory.
"I can't eat anymore," my sister said. "Cherries are almost coming out of my ears."
But after our picking ended, I looked around the trees to find that they were still fully loaded with the gems.
Shimizu, 72, takes care of the orchard with his wife, Satuski. "It is very rewarding to see people enjoy our cherries," he said.
Unlike dark-red cherries common in the United States, Japanese cherries are orangish in color. At Shimizu's farm, we were able to sample three different kinds of cherries, Takasago, Sato nishiki — the famous luxury brand — and Beni shuho.
After cherry season is over, peaches are the next star in the Shangri-La. Shimizu's farm will accept visitors by reservation only for peach picking, which begins in early July and lasts for about a month, he said. Grape season goes from mid-August until October.
"When cherry season begins, it is the herald of the fruit season in Yamanashi," said Seiko Kawakami of Fuefuki, the neighboring town. Kawakami, who took us to the farm, was born and grew up in Minami Alps.
"After cherries, then an arrival of peaches, plums, grapes and persimmons," she said with a smile that glowed like cherries atop the trees.
Know and Go ...Directions: Take Chuo Expressway west and continue to drive until Futaba Junction. Take Chubuodan Expressway south toward Shizuoka and get off at Shirane Interchange. Turn to the right at the first traffic signal and proceed to Highway 52. Turn to the right at the second traffic signal and continue to drive until you pass a pink overhead. Yuka-en is right of the bridge.
For reservation at Yika-en, call 055-285-1400. There are several other orchards for fruit picking in the city. Call JA Komano Tourism Center at 055-280-2100. The call will be taken only in Japanese.
When and how much: Peaches: July through early August; Grapes: Mid-August through October. Admission per person is 1,200 yen and time is usually limited to 40 minutes, but some generous owners like Shimizu will let you stay to your heart's content.
---
---
---
---