Get a taste of Italian cooking
---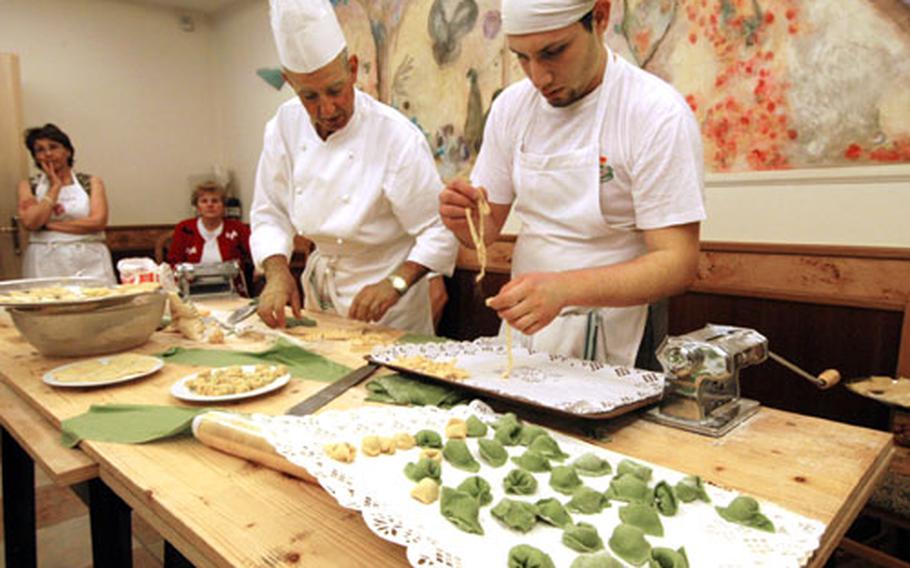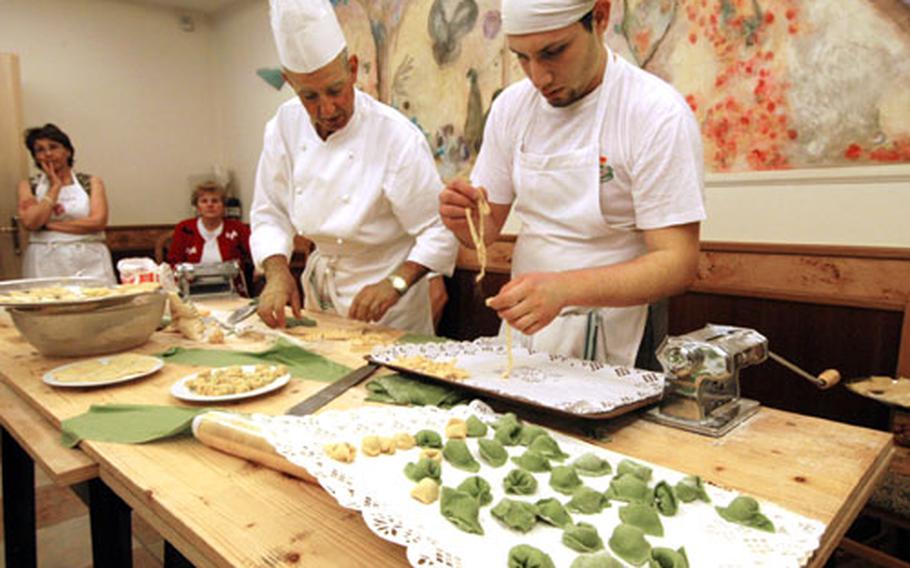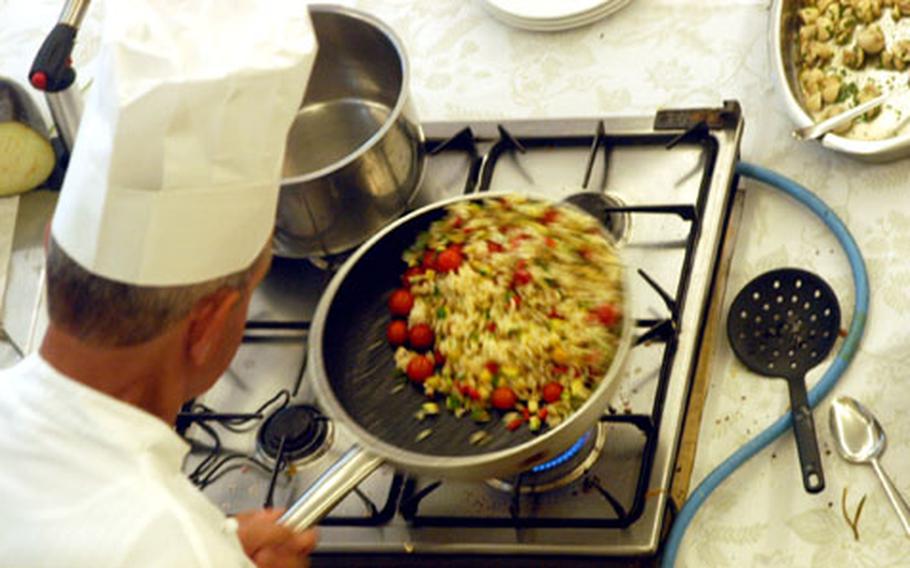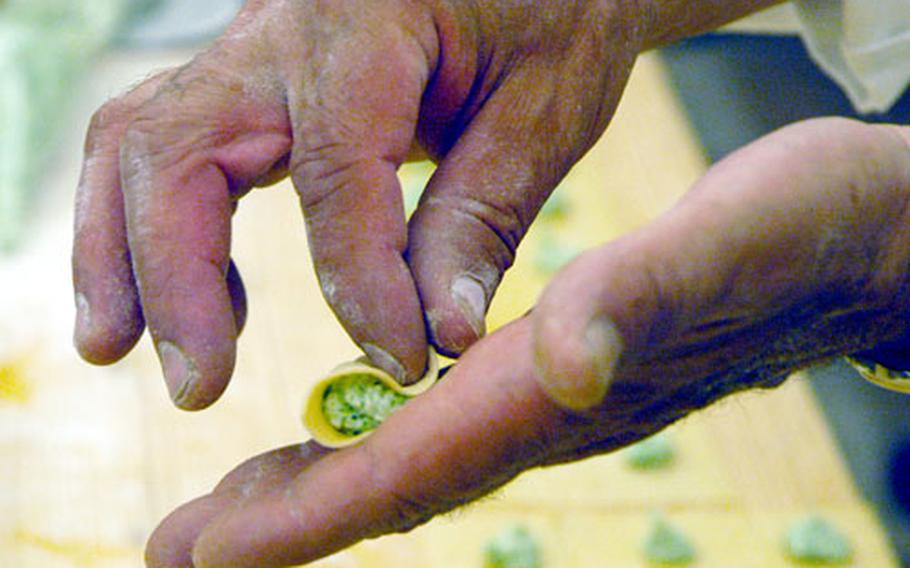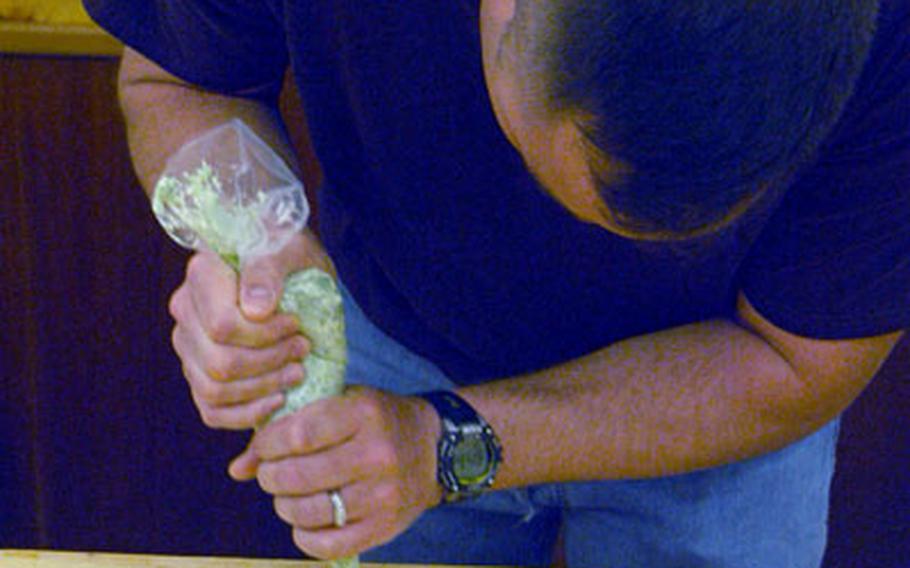 Have you ever had a delicious meal at your favorite Italian restaurant and wished you knew how to cook it?
You can learn how to make pasta, pizza and more at an Italian cooking course.
Do a Web search and thousands of results will pop up. Learn to cook in Tuscany, in Venice, in Sicily or some other Italian locale. Some courses last a day, others a week. Some cost hundreds of dollars, others thousands. Your choice will depend on how much time you have and how much you are willing to pay to learn how to cook, with an Italian vacation thrown in.
One school, the Gourmet Italia on Lake Garda, caters to members of the American community in Europe. Organized by Larry Pisoni, the man behind the Pasta Cafes and the Gourmet Italia line of food in the commissaries, the courses are usually held over three-day holiday weekends. There are three mornings of instruction conducted in English, with afternoons free to explore the Lake Garda region.
A typical course is a mix of watching a professional chef reveal some of his tricks, and hands-on attempts to flip crepes or fold your own tortellini.
Class members learn how to make fresh pasta, basil and mozzarella sauce, eggplant Parma style, potato gnocchi, Florentine crepes, and Tiramisu. And after the day's course you get to eat what was cooked.
The next class is Nov. 23-26 and costs $495. For details, contact Pisoni at gi-one@gourmet-italia.com, or through his Web site, www.gourmet-italia.com.
Soon you may be whipping up your own gourmet dinners, and the folks at the Italian restaurant will wonder why you don't eat there anymore.
---
---
---
---