German town hails departing wine queen, welcomes her successor
by
Peter Jaeger
April 10, 2008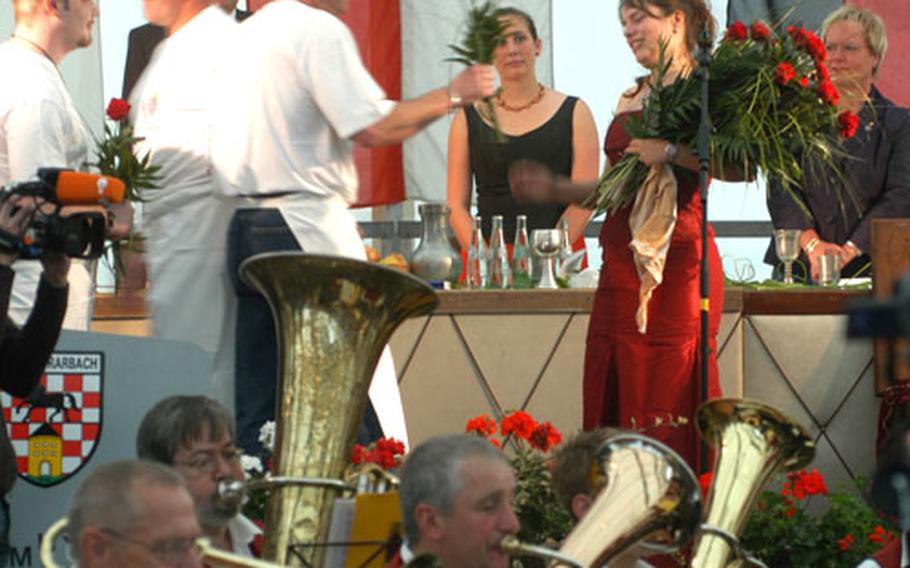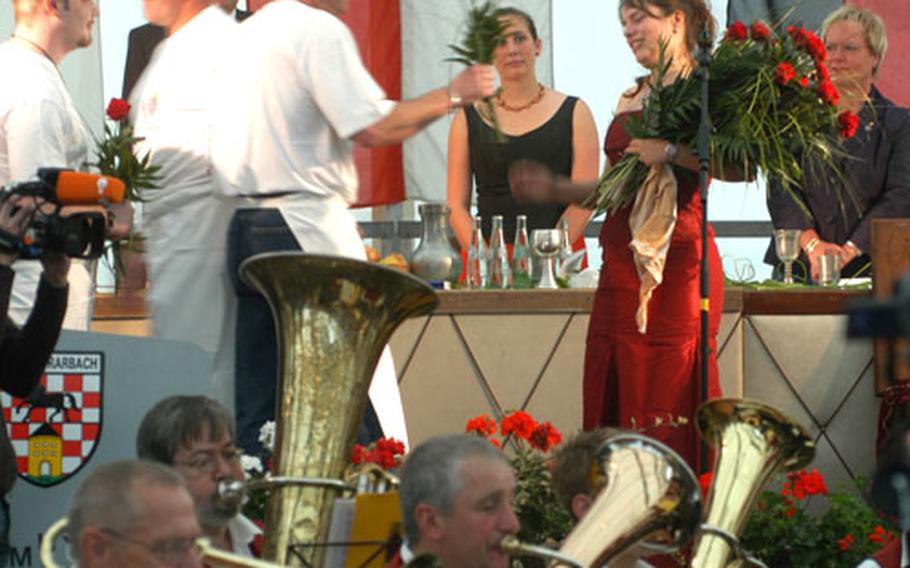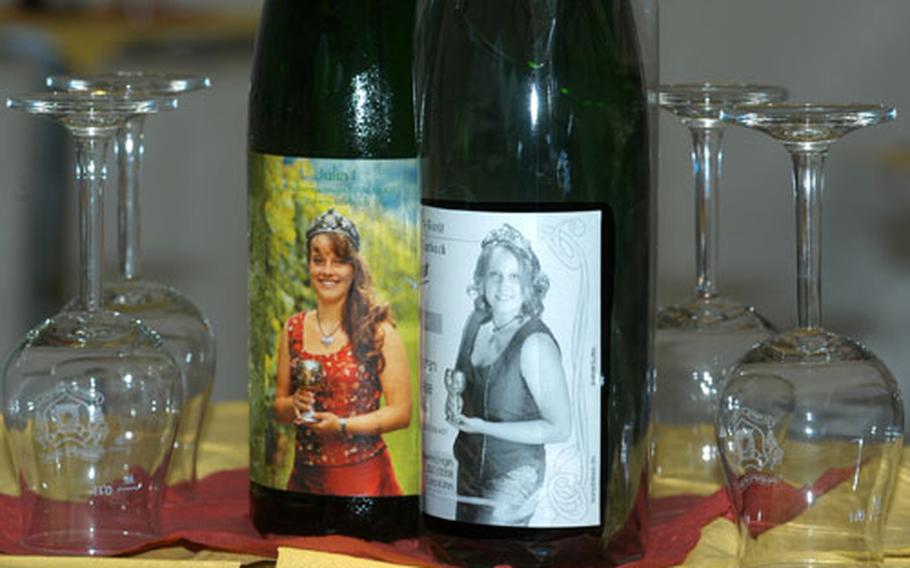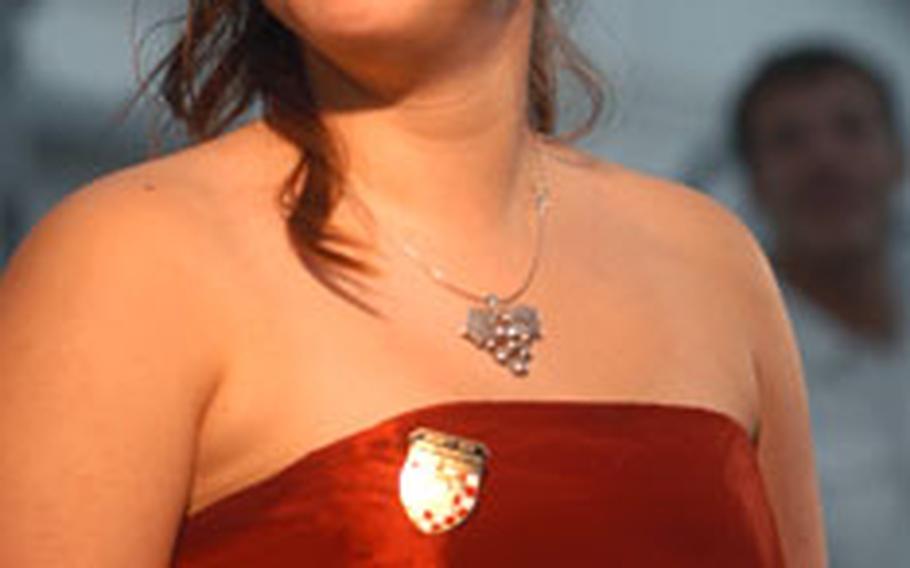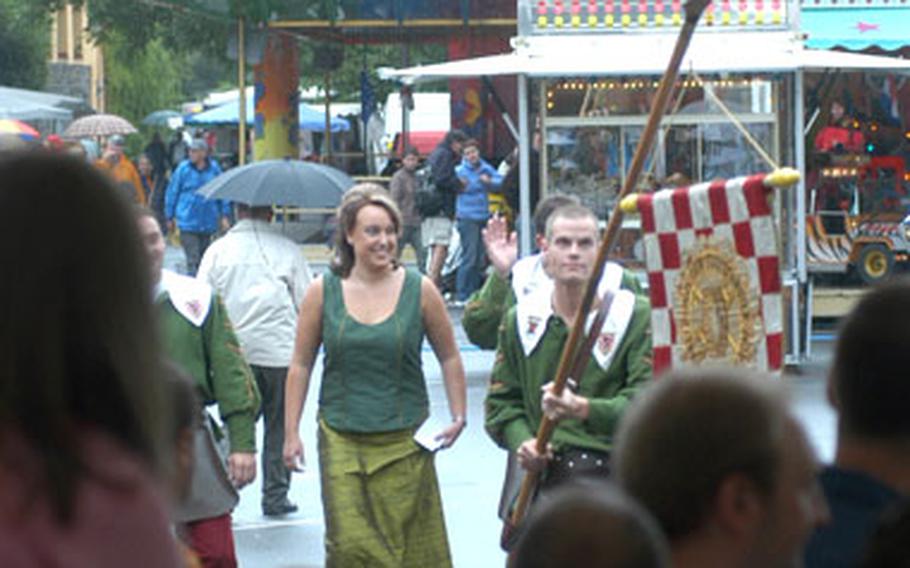 Her majesty is 21 and works at a kindergarten. Until her reign concluded, her official title was Julia I, Weinkönigin — wine queen — of Traben-Trabach, Germany.
For 12 months ending last July, Julia Bitsch represented the famous Moselle River wine town at wine festivals in Traben- Trabach and elsewhere.
She attended more than 30 events during her reign, made many speeches and raised her glass countless times to salute locals, tourists, officials and friends she made performing her official duties.
One of her highlights was her last day in office. It was her special day, both glorious and a little sad. The ceremony that July afternoon on the banks of the Moselle River was emotional and moving, especially for Queen Julia I.
"Everyone must have loved her open and hearty personality," master of ceremony Gerhard Bretz said in his farewell speech.
Everyone on stage kissed her goodbye. Everyone, one after another, presented her with a red rose and a sympathetic farewell speech accompanied by musical fanfares from a band.
There were many wet eyes among the other wine queens, who came from nearby towns to wish her well. And Julia shed a few tears herself, letting them fall into her oversized Riesling wine glass.
The ceremony was conducted by the Stadtschröter of Traben- Trabach. This old, traditional guild is the only one of its type still conducting a wine festival, always on the last weekend in July — July 25-28 this year.
Members of the guild, formed in 1649, were in charge of moving heavy barrels full of Riesling wine out of the cool caves where they were stored, onto wagons and then onto ships on the Moselle. When wine pumps were invented in the 19th century, their trade became obsolete.
But the Stadtschröter stayed active as a guild, preserving its tradition and customs. One of them is selecting and crowning the wine queen of Traben-Trabach every year.
On this Sunday in July, they gathered with others from the town to say farewell to Julia I and to crown her successor for the current year, Cora I, a student selected to be queen by Bretz, guildmaster of the Stadtschröter.
She hopes that, when her time is up, she will get the same type of emotional farewell Julia received. Those present can only wish her luck with a traditional toast: "Prost, to your health."
More wine-related articles from Stars and Stripes:
Culture by the bottle: Wine festival season arrives in Europe
Rosé wines have had a bad rap, but in France, they're the rage
For delicious reds and whites, look no further than Tuscany
2008 European wine festival calendar