German museum poses sensory perception challenges in 100 interactive exhibits
---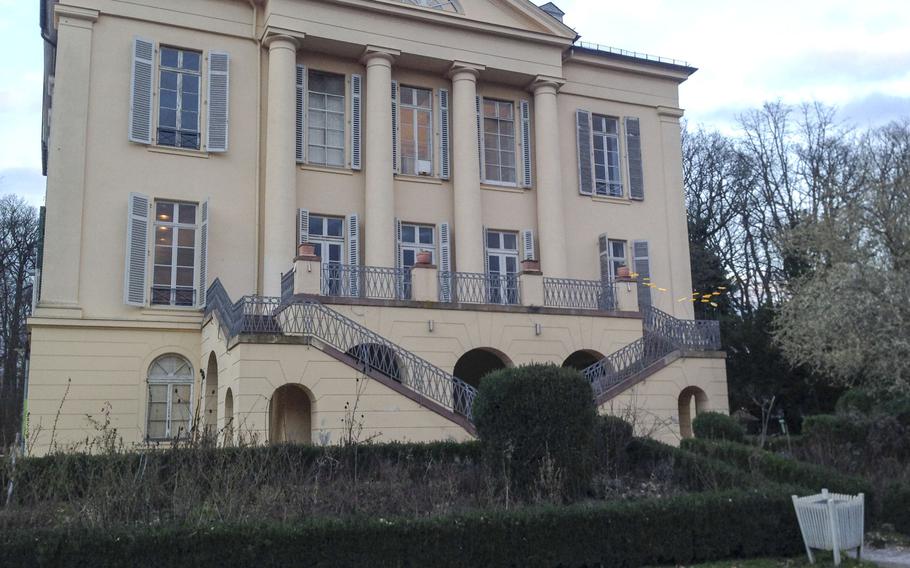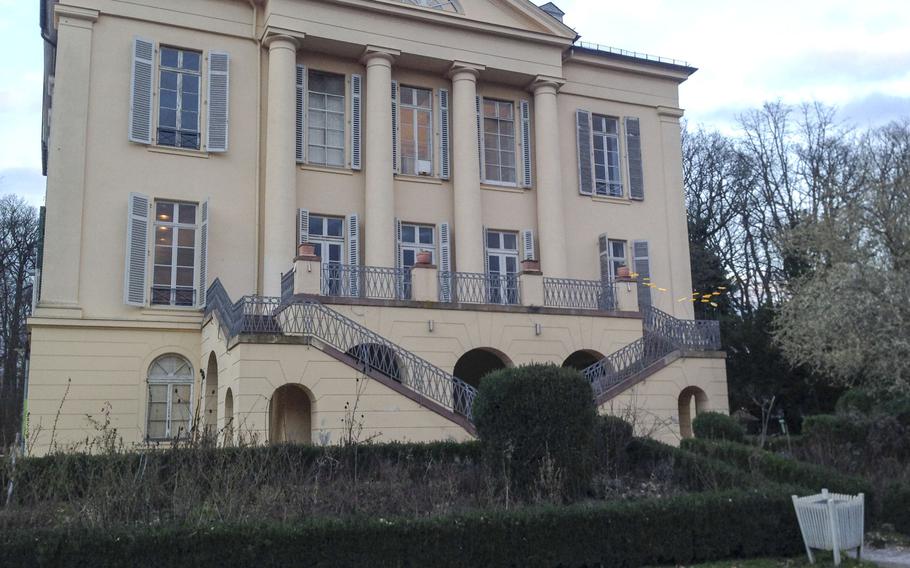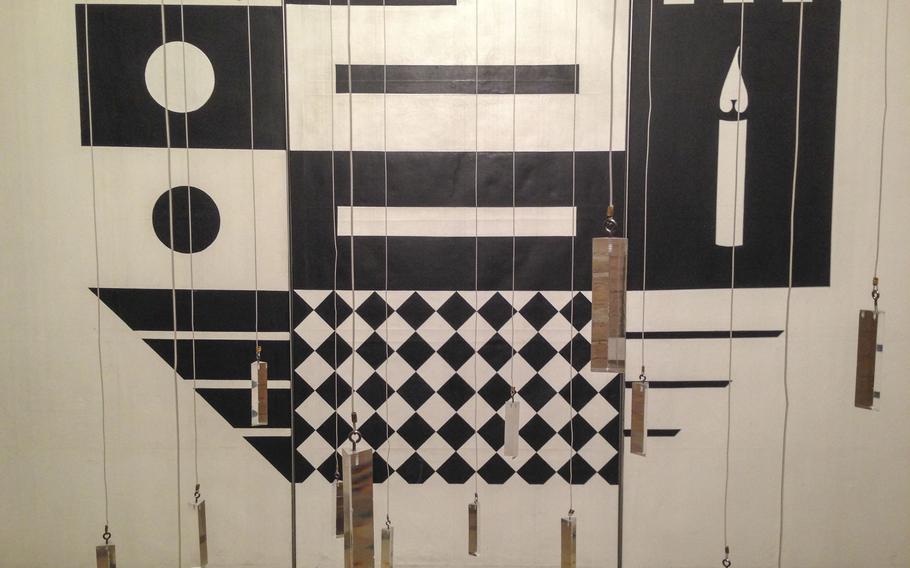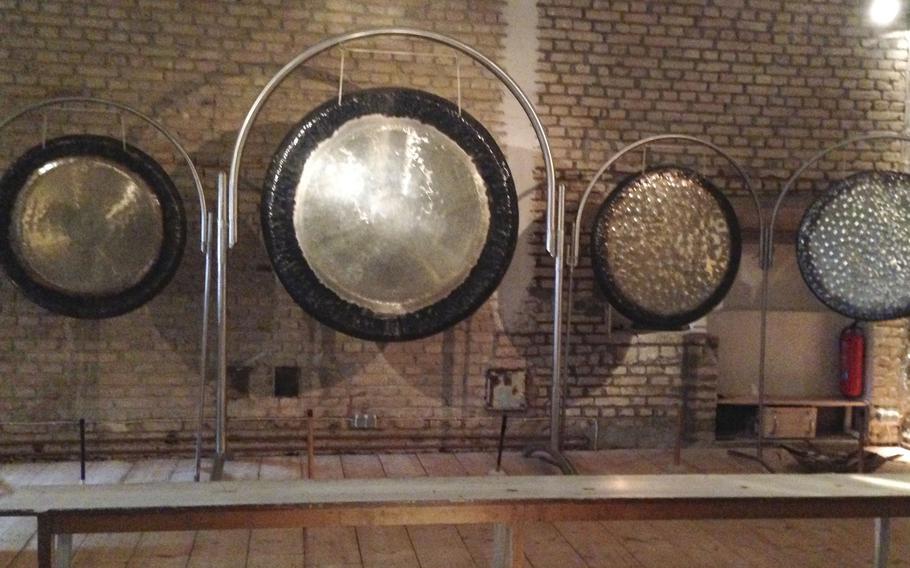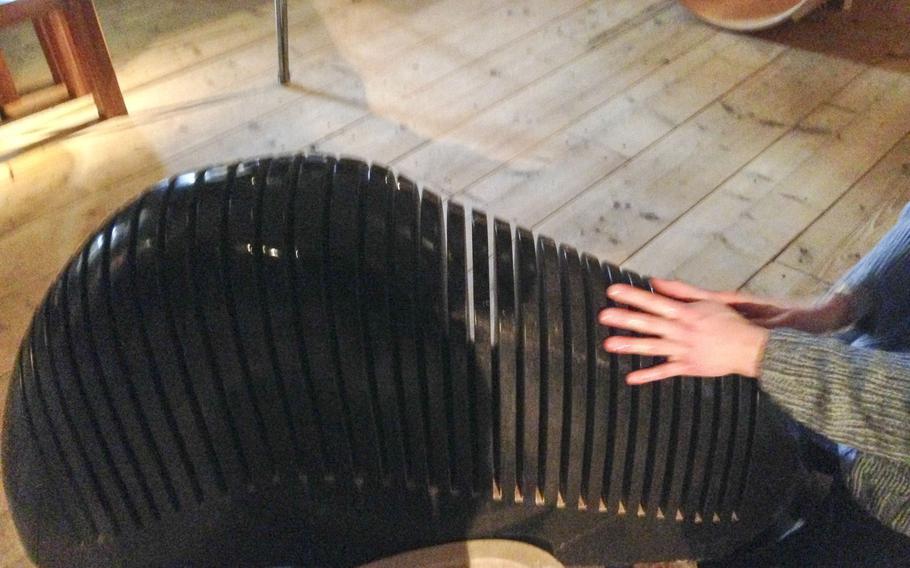 As I staggered through the pitch darkness, the possibility of never getting out of this place crossed my mind more than once. Using my hands and feet as sensors, I finally managed to escape with a new appreciation of how lucky I was that, as a sighted person, the experience was only temporary.
I had been in the "dark footpath" at Schloss Freudenberg, an early-20th century mansion in Wiesbaden, Germany, that, while a museum, also bills itself as an Erfahrungsfeld, or "field of experiences."
Rather than being told to stay quiet and not touch the displays, as is normal in a typical museum, visitors are encouraged to immerse themselves in the sensations of the more than 100 exhibits, touching, listening, tasting, smelling and seeing. The entire site, including a large garden, is a unique interactive and hands-on exhibition. Staff, almost all of whom speak English, are scattered throughout to ensure visitors get the most out of their trip.
The footpath is just one of the more striking and memorable exhibits inside the mansion. A similar exhibit is the "dark bar," where visitors are led by the hand into a pitch-black room and must find their seats and table on their own. The staff in the bar — members of Wiesbaden's blind community — serve juice and snacks without telling guests what flavors they are receiving, and quiz them later on what they think they had. They know which flavor they have served by keeping the drinks in a precise order on the shelf. It is striking how attuned the sense of taste is when there is no light.
The mansion was built in 1904 by German architect Paul Schultze-Naumburg, a committed Nazi party member and leading critic of modern art and architecture during the Third Reich. After World War II, the building was used as an orphanage, a German army administration center, a U.S. Army officers' mess and a church annex before falling into disrepair as squatters moved in. In 1993, the city turned it over to the Nature and Art Society, which, inspired by German educator Hugo Kuekelhaus — known for advocating learning using all the senses — transformed it into what it is today.
The large garden area outside the building features a range of sensory experiences, ranging from a barefoot walking path to a pendulum stone to a labyrinth designed to replicate the oldest-known such maze, from 500 B.C. Signs around the garden are in German, but an English guide to the attractions can be bought for 5 euros at the front desk.
Given the size of the mansion and its gardens, it would be easy to spend several hours exploring all of it. Even as an adult in my early thirties, I was awestruck by nearly all of the exhibits I saw and I found myself wishing I was a kid again to experience it through young eyes. The museum would be perfect for curious youngsters eager to explore the world around them.
Schloss Freudenberg
DIRECTIONS
Address: Freudenbergstrasse 224-226, Wiesbaden, Germany 65201. Bus: Lines 23 and 24 in Wiesbaden, get off at Marchenland. Driving: From Kaiserslautern, take the A63 toward Mainz, then the A643 toward Wiesbaden-Dotzheim, and get off on Erich-Ollenhauer-Strasse and Ludwig-Erhard-Strasse to Freudenbergstrasse. From Wiesbaden, head south on B455, then west on A66. Take exit 3 north toward Wiesbaden-Dotzheim, and use instructions above to reach the mansion. It has no dedicated parking lot, but free street parking is available on Freudenbergstrasse.
COSTS
14 euros ($15.80) for adults, 9 euros for students over 17, 7 euros for ages 7-17, 5 euros for ages 3-6. A family pass for up to two adults and two children costs 37 euros. Yearly passes are available for 160 euros for families, 110 euros for adult couples, 60 euros for single adults, 35 euros for children ages 7-17 and 25 euros for children ages 3-6. Tours for groups of up to 25 cost about 75 euros.
TIMES
9 a.m.-6 p.m. Monday-Friday; 11 a.m.-6 p.m. Saturday and Sunday. The museum is open year-round with the exception of Christmas and New Year's Day.
FOOD
For refreshments, the Schloss offers a coffee shop, gift shop and, during summer months, a concession kiosk in the garden serving food and drinks.
INFORMATION
Website: www.schlossfreudenberg.de; phone: (+49) (0) 611-41-101-41; email: kontakt@schlossfreudenberg.de. Reservations are not required, but for 90-minute guided tours for groups of up to 25, at least 24 hours advance notice is needed. Tours can be requested in English.
---
---
---
---